Právě uplynulý rok nabídkou veteránských studiových alb nijak nezaostal za tím předešlým, tož bylo znovu z čeho vybírat. Cením si toho čím dál víc, bo čas hraje proti nám, podobně jako se opakovaný poslech obrátil proti některým novým titulům, jež proto zůstaly mimo Top Tucet loňské sezóny.
Patří mezi ně mj. další díl noční jízdy slepou ulicí Night Drive 3 krautrockového kytaristy Petera Hessleina, nekonečná novinka Freedom amerických veteránů AOR Journey, rozpolcená Surviving The Law od Agnewových Nazareth 2.0 nebo Springsteenovo coverové album Only The Strong Survive. Naopak jen o prsa se do dvanáctky nejposlouchanějších nedostala přívětivá deska I Will Come Runnin' zpěváka Petera Goalbyho povzbuzeného ohlasem na loňské album a titul Open Up v podání aktuální sestavy Birth Control s dvojicí Peter Föller a Manfred von Bohr, jež v kapele pobyla už v 70. letech.
Zklamání roku má na triku Tony Martin. Celou dekádu připravovanému dílu Thorns dojde dech dřív než mně při výšlapu na Blaník. A to už je co říct.
STUDIOVÁ ALBA: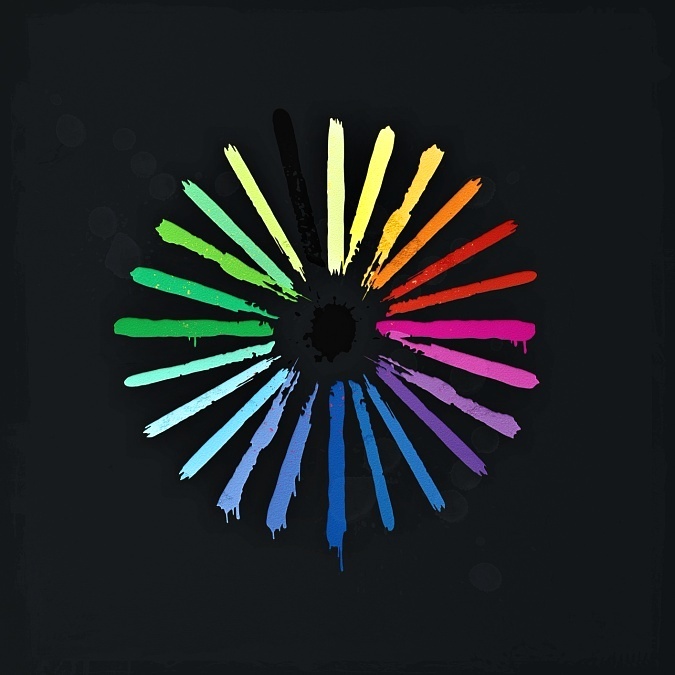 An Hour Before It's Dark – Marillion
Kdo by to řek', h-Marillion u mně mají zaděláno na hattrick, bo už minulá deska F E A R se před lety ocitla na prvním seznamu toho druhu na Rockovici. 'Hodinu před setměním' beru jako volné pokračování poutavého příběhu, u kterého mi definitivně přestalo vadit, že jeho vypravěčem není Fish. Sílu sdělení v sedmi rozvětvených kapitolách násobí nejen vytříbený cit pro melodii a smysl pro dramatično, ale i smíšený pěvecký sbor Choir Noir. V oficiálním britském žebříčku Marillion obsadili druhé místo, po pětatřiceti letech.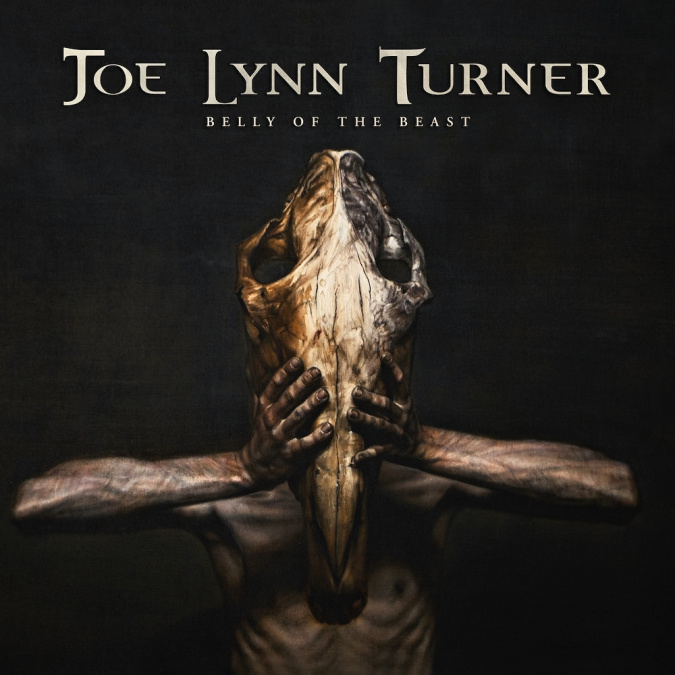 Belly Of The Beast – Joe Lynn Turner
S oznámením o vydání jedenáctého sólového alba se americký zpěvák odhodlal ke coming outu a odhodil paruku. A popasoval se nejen se svou minulostí, ale ulevil si i od spousty strastí poslední doby. Zemřít vestoje nebo žít na kolenou? V překvapivé spolupráci se švédským metalistou Peterem Tägtgrenem, o němž mi známo jen, že vlastní vesnici se 120 obyvateli vzdálenou tři hodiny jízdy severozápadně od Stockholmu, natočil nejposlouchatelnější "covidové" album. Tvrdé a hořké, jak už to při boji dobra se zlem chodí.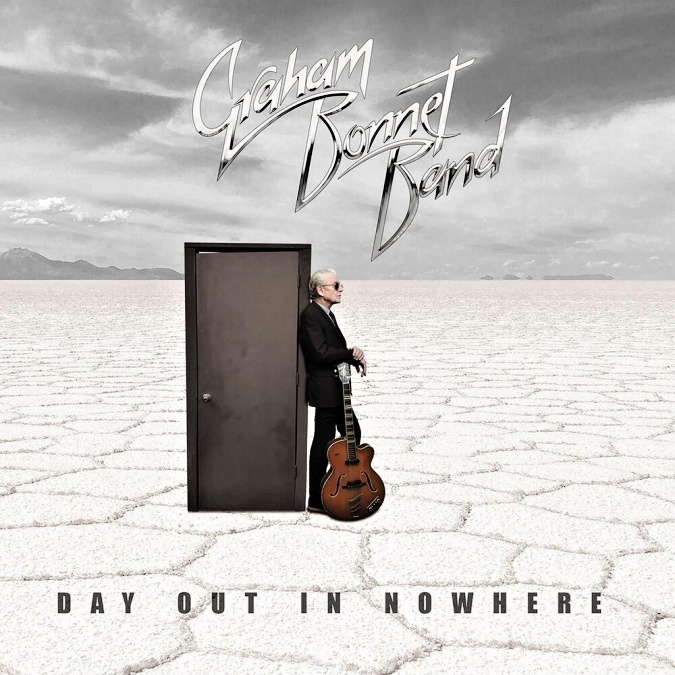 Day Out In Nowhere – Graham Bonnet Band
To (ne)chceš, probudit se a vidět starší verzi sebe sama v zrcadle, jak o tom zpívá další vynikající vokalista s košatou minulostí. "Album bude odrážet různé etapy mé kariéry, ale se soudobým nádechem," pravil a tak se i stalo. Poslouchat hlavního aktéra je čirou radostí od plnotučnýho otvíráku Imposter až po netypickou finálovou orchestrálku. Zdravé jádro spolehlivého Bandu s ním aktuálně tvoří jeho přítelkyně, basistka Beth-Ami Heavenstone s kytaristou Conradem Pesinatem, jež doplnila řada hostů v čele s klávesistou Donem Aireym.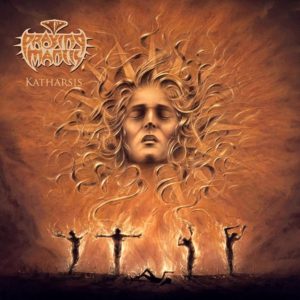 Katharsis – Praying Mantis
Parta kolem Tina a Chrise Troyových, která snad nikdy nebyla ve správný čas na správným místě má svoje jisté snad jenom v Japonsku, Havlíčkově Brodě a u mně. Za odolnost a výdrž obdiv, za muziku sympatie a palec nahoru. Jejich skočné i převažující krasosmutné songy se vyznačují jedinečným přístupem k melodiím se zvláštní přitažlivostí a svedou ovládnout všechny smysly, pokud tedy člověk není zarytým odpůrcem žánru. Budiž Praying Mantis přáno víc než jiným, že poslední dekádu šlapou ve stabilní britsko/holandské sestavě.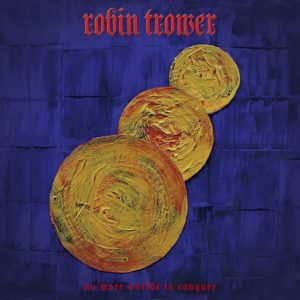 No More Worlds to Conquer – Robin Trower
Nestárnoucí a nezaměnitelný bluesrocker tělem i duší tentokrát přenechal zpěv dlouholetému spoluhráči Richardu Wattsovi, jenž dá svým hlasem vzpomenout na Jamese Dewara a tedy i na nejlepší okamžiky Trowerovy úžasné kariéry, kterou pomyslně shrnuje titulní skladba inspirovaná životem Alexandra Velikého. Že i po šesti dekádách svede do každé noty otisknout vášeň, neutuchající kreativitu a všudypřítomný zápal pro věc, je stejně neskutečný jako vzácný. Klobouk dolů! Tahle hudba je sama o sobě důvodem k oslavě.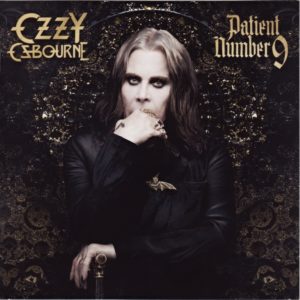 Patient Number 9 – Ozzy Osbourne
O předchozím titulu Ordinary Man jsem tu někde utrousil, že Ozzy by si bezpochyby zasloužil jinej epitaf než to křečovitě "moderní" album a jsem hrozně rád, že se tak nakonec stalo. Patient Number 9 je skvělý, soudržný i svěží dílo, který mě baví poslouchat. Až se nechce věřit, že se stejným producentem, co minule. Za předsudečnou nedůvěru jsem se už dávno omluvil i zapojený plejádě hvězdných jmen a Ozzymu, jemuž údajně práce na tomhle albu zachránila život. Mně jeho poslech zpříjemnil každou hodinu, co jsem mu věnoval.
Raised on Radio – Ronnie Romero
První sólové album chilského zpěváka s darem shůry a bohatým CV, o němž Blackmore pravil, že je křížencem mezi Diem a Mercurym a čeká ho zářná budoucnost. Po pražským koncertu Rainbow jsem musel dát Ritchiemu za pravdu. Způsob, jakým se Romero vypořádal s repertoárem pětice předních vokalistů (Dio, Bonnet, Turner, Gillan, Coverdale) jednoduše bral dech. Především díky němu si užívám i tohle album předělávek, čert vem výběrový přehmat I Was Born To Love You (Queen) a nepovedenou uriášovskou klasiku Gypsy.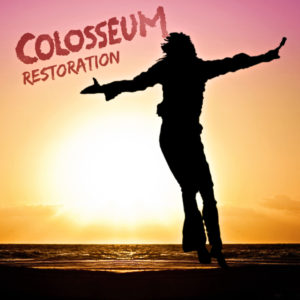 Restoration – Colosseum
Měl jsem za to, že skonem Jona Hisemana se historie Colossea definitivně uzavřela a ejhle. Clempsonovi s Clarkem účast v předčasně ukončeném projektu JCM zjevně dodala dost chuti do další spolupráce a dobře že tak. S povděkem kvituju i zapojení Chrise Farlowa (britský hit #1 v '66!) a tak navzdory hlasům, že tohle primárně bluesrockové album s jazzovou příchutí má s původní kapelou společnou maximálně siluetu postavy na přebalu, užil bych si tenhle špacír po deštěm zkrápěným spícím městě, i kdyby ho vydalo Necolosseum nebo Colosseum III.
The Monster Roars – Magnum
Alba C+C & spol. jsou stálicemi v mých seznamech, ještě nikdy jsem ale o zařazení nebyl tak pevně přesvědčenej už po prvním poslechu, jako tomu bylo teď. Každého chyba, kdo v případě Magnum propadne omílanému bludu o vykrádání sebe sama, tahle kapela nežije jen ze včerejší slávy. A problémem není ani nadstandardní stopáž, naopak. Při každým dalším poslechu možno odhalovat další a další krásy a taje, aniž by jejich účinek ochabnul. Vyrovnaná dvanáctka ranhojících songů dá zapomenout i na chvilku rozpaků nad zlověstným přebalem.
The Zealot Gene – Jethro Tull
Slovník definuje "zélóta" jako fanatického jedince prosazujícího své náboženské, politické a společenské ideály. Už samotný název alba a úvodní vteřiny s hrozivým burácením amerického bombardéru Enola Gay naznačí, o čem že bude tahle sbírka písní natáčených od jara 2017 sehranou koncertní sestavou, jež se podílela i na předchozích titulech vydaných pod Andersonovým jménem. Texty jsou variacemi biblických příběhů naroubovaných na neutěšený dnešek, pocitům ale vévodí hudba a ta působí jako veskrze příjemné setkání se starým známým.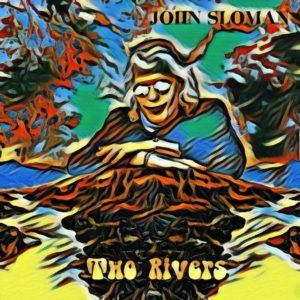 Two Rivers – John Sloman
Deváté sólové album velšského barda je kolekcí dechberoucích songů popisujících klíčové kapitoly jeho života. "Dvě řeky protékají mou myslí, jednu jsem nechal za sebou (Temže), tu druhou vidím před sebou (Taff v rodném Cardiffu). Staly se symbolem rozporu, který jsem prožíval většinu svého dospělého života při snaze naplnit své ambice. Po návratu domů jsem zjistil, kolik z těch, kteří kdysi kráčeli vedle mě, odešlo už nadobro a lituji všech dnů, kdy jsem byl pryč. Tohle album je pro ně a pro ty z vás, kteří jsou stále rozpolceni svými dvěma řekami."
Wailing Again – Steamhammer
Půl století je doba dlouhá než delší, ale coby ne, však značka Steamhammer k Pughovi patří. Kapela, která se kdysi pohybovala na pokraji hvězdné slávy, nahrála znamenité album s půltuctem novinek a dvěma upravenými připomínkami svého vydařeného debutu z roku 1969. Zemitý materiál ani americký zpěvák ze St. Louis s čarokrásnou foukačkou Phil Colombatto nezapřou bluesové kořeny a v době, kdy zábavní průmysl dávno zapomněl, že hudba je dar z nebes, dokážou člověka vtáhnout zpátky do časů, jež se zdály být definitivně zapomenuty.
OSTATNÍ:
Domácí titul (1), živák (2), koncert (3) plus očekávání (4).
1) Kde nic není, ani smrt nebere.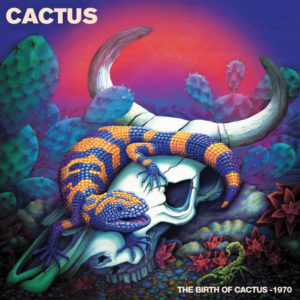 2) The Birth of Cactus, 1970 – Cactus
Dost dobře ani nevím, s čím by se kdo musel vytasit, aby odsud dokázal vystrnadit tenhle nálezovej majstrštyk, záznam vůbec prvního veřejnýho vystoupení amerických Led Zeppelin ze 16. května 1970 na Temple Stadium ve Philadelphii. Už tehdy – před vydáním debutového alba, z něhož zaznělo několik skladeb – bylo zřejmo, že sestava Rusty Day, Carmine Appice, Jim McCarty a Tim Bogert je naprosto výjimečná. Škoda že spolu nevydržela dýl.
3) Nuceně odkládané pražské koncerty bubeníka Pink Floyd, resp. projektu Nick Mason's Saucerful of Secrets a evropských králů melodického rocku Magnum měly spolu obsahově pramálo společnýho, ale zážitkově je řadím stejně vysoko. Na opačným pólu budiž marné čekání na rozlučkové turné UFO, které počítalo se zastávkou v Praze. Po prodělaném infarktu frontmana Phila Mogga byla podzimní evropská část Last Orders Tour zrušena a historie jedné z nejlepších hardrockových kapel se zřejmě navždycky uzavřela.
4) Nenechám si ujít ohlášenou novinku Uriah Heep Chaos & Colour, připravované album Petera Gabriela ani dalších, kteří se snad v průběhu roku přidají, avšak těmi nejočekávanějšími událostmi jsou dvě koncertní položky. O plánované vysněné akci v cizozemsku víc zatím nic, abych to nezakřiknul, tou druhou bude můj šestý živý střet s Rogerem Watersem, který místo obvyklých proklamací, jež by mu přinesly body a klid, setrvává v celoživotním přesvědčení, že co vládce to gauner a co válka to vůl. Má recht a můj respekt.