STUDIOVÁ ALBA:
Jednou to přijít muselo. Vlastně je s podivem, že se tak stalo až v roce 2020. Když nebudu počítat Plantovu vydařenou antologii Digging Deep: Subterranea, která sice není pouhým kompilátem známých skladeb, ale k regulérnímu albu má taky daleko, volil jsem v uplynulém roce jen ze třiadvaceti nových nahrávek. Oproti předchozím letům jsem tak jejich výběr zredukoval na Top tucet, ježto ne každá novinka měla parametry potřebné k zařazení do seznamu nejvydařenějších.
26 East, Vol. 1 – Dennis DeYoung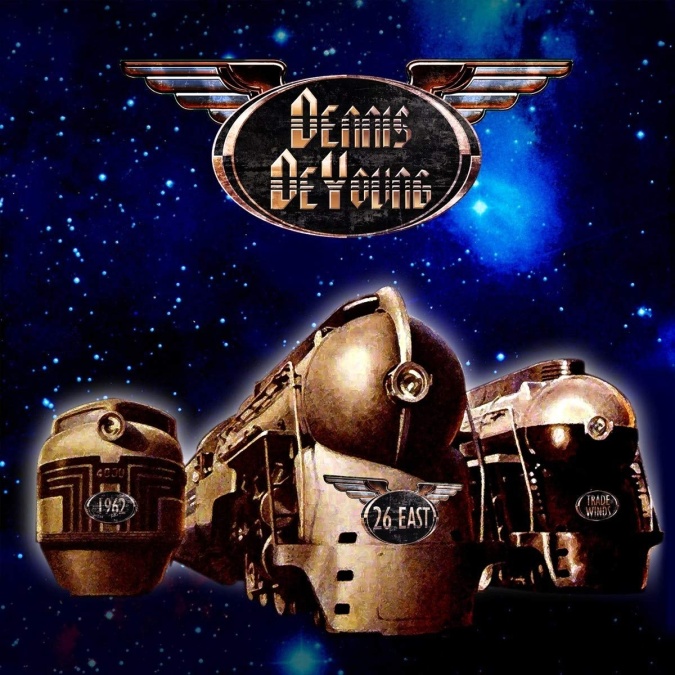 Přes deset let trvalo někdejšímu učiteli hudby, autorské opoře amerických Styx a celoživotnímu fanouškovi Chicago White Sox než se rozhoupal k vydání další sólové desky. Kvalitního materiálu za ten čas připravil přehršel, až mu Frontiers Records pomyslné uzavření kruhu symbolizovené i názvem alba, který odkazuje na adresu v South Side, kde vyrůstal, rozdělilo nadvakrát. Ale vlastně je dobře, že tahle velkolepá oslava ryzího AOR bude mít ještě pokračování.
Coat of Arms – Wishbone Ash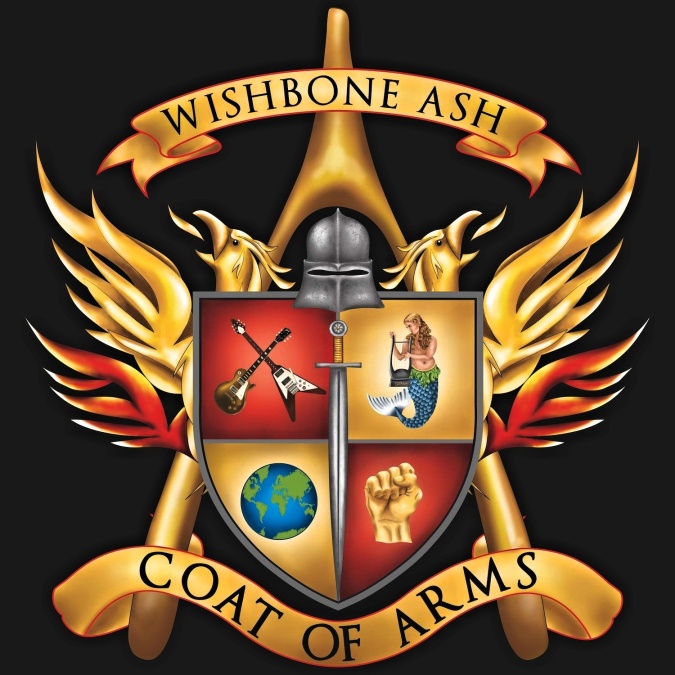 Nestalo se mi poprvé, že mě nadchlo album veteránské kapely, s kterou jsem se celoživotně převážně míjel, aniž bych pořádně věděl proč. Parta kolem Andyho Powella je jednou z nich. I tohle album jsem nejdřív zkusil jen z "povinnosti", brzy si však vydobylo jistý místo v mým denním playlistu. Opakované poslechy z počátečního nadšení nic neubraly, jen mírně obrousily hrany v samém závěru, bo tomuhle povedenýmu staromilskýmu dílu by slušelo echtovnější finále. A přebal.
Heaven – Irish Coffee
A co takhle William Souffreau? Kdepak, nikdy jsem v okruhu svých známých s tímhle jménem nepochodil. Není to však chyba jednoho z pionýrů belgického rocku a duchovního otce projektu Irish Coffee, který k zemitému eponymnímu albu (1971) přidal v opakovaných reunionových vlnách a rozličných sestavách několik živáků i studiovek prvotřídní jakosti (Heaven řadím hned za fantastickou "dvojku") a nádavkem i řadu žánrově rozmanitých bezkofeinových desek.
Homegrown – Neil Young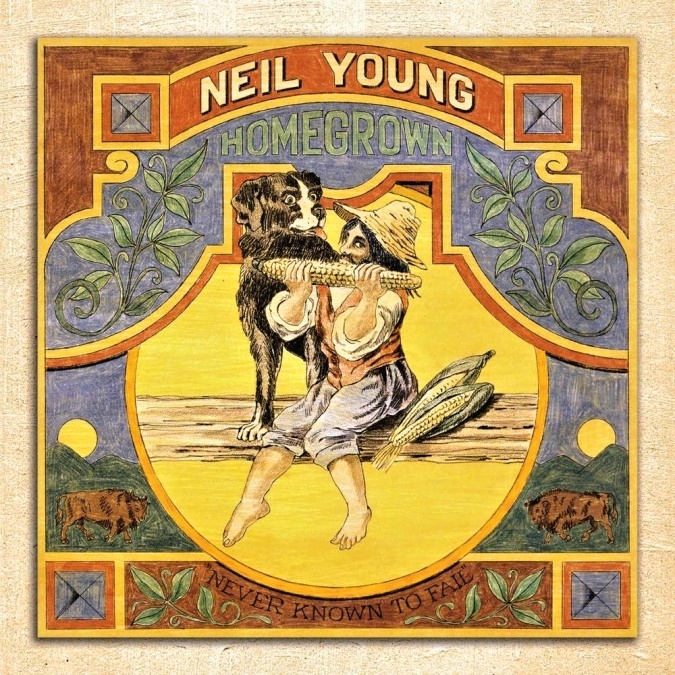 "V roce 2020 Homegrown působí jako velmi osobní dopis, který Neil poslal v roce 1975 a až teď byl doručen." (Bill Bentley, NY Archives).
Krasosmutný materiál ze šuplíku zrozený na etapy mezi červnem 1974 a lednem 1975 zachycuje Younga zlomeného z rozchodu s herečkou Carrie Snodgress. "Nedokázal jsem to poslouchat a chtěl se posunout dál, tak jsem tyhle písničky schoval do zadních komnat své mysli. Je to však dobrá nahrávka, proto jsem ji nakonec vydal. Život prostě někdy bolí." Má recht.
Letter To You – Bruce Springsteen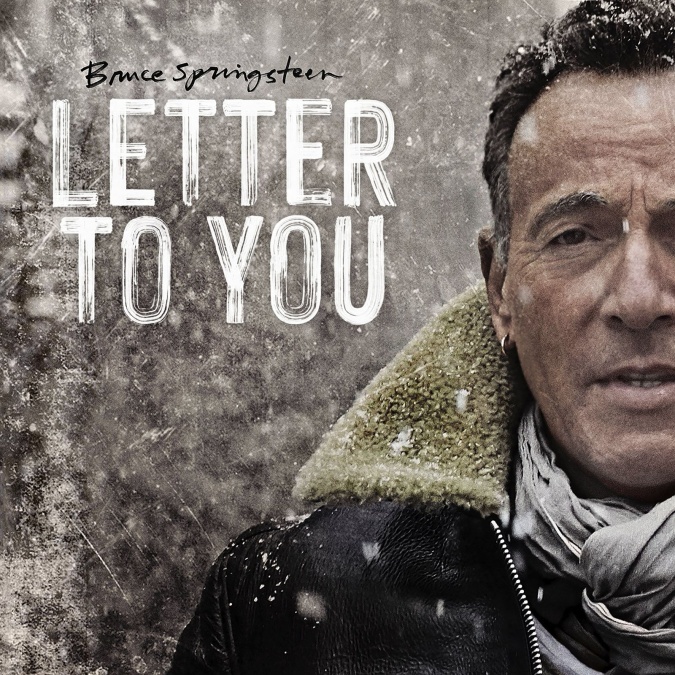 Dvacáté studiové album vzniklo za účasti E Street Bandu během pouhých pěti dnů. Nahrávalo se postaru, tj. společně a živě, což autor zglosoval slovy: "Stal se z toho pro mě největší nahrávací zážitek mé dosavadní kariéry." Mezi dvanáctku skladeb se vešla i trojice dříve nevydaných písní ze sedmdesátých let, výsledkem je skvělá deska do hnusný doby. A směle doporučit lze i černobílý devadesátiminutový dokument z natáčení. Rád bych se s Bossem setkal v domě tisíců kytar.
Metamorph – John Sloman
"Ano, v dnešní době je snadné vytvářet falešné zprávy, ale stejně snadné je označit něco za falešné. A tak se ptám, kdo kontroluje kontrolory faktů?" Velšský bard znovu povzbuzuje, varuje i běduje nad pošetilostí lidstva. Prý naposledy. Na síle jeho výpovědí pranic neubírá ani fakt, že album tentokrát vyšlo jen v digitální podobě. Příznivci Slomana a fyzických nosičů ale můžou na jeho webových stránkách objednat 2-CDR, jehož přidanou hodnotou je autorův autogram.
Ordinary Madness – Walter Trout
Žil byl, resp. pořád žije kdesi za velikou louží jeden mimořádně výkonný bluesrockový kytarista. Jmenuje se … Walter Trout. Muzikant tělem i duší, jemuž se dá věřit každej břink. Už několikrát zavítal i do Česka a v květnu by měl znovu, náhradou za loňské zrušené štace. Borec, kterému k prodloužení života a kariéry pomohli fanoušci, když za jediný týden shromáždili přes 130 000 dolarů na transplantaci jater. I jeho nejslabší album stavím nad nejlepší skutky jeho slavného krajana a samozvaného spasitele žánru.
The Absence Of Presence – Kansas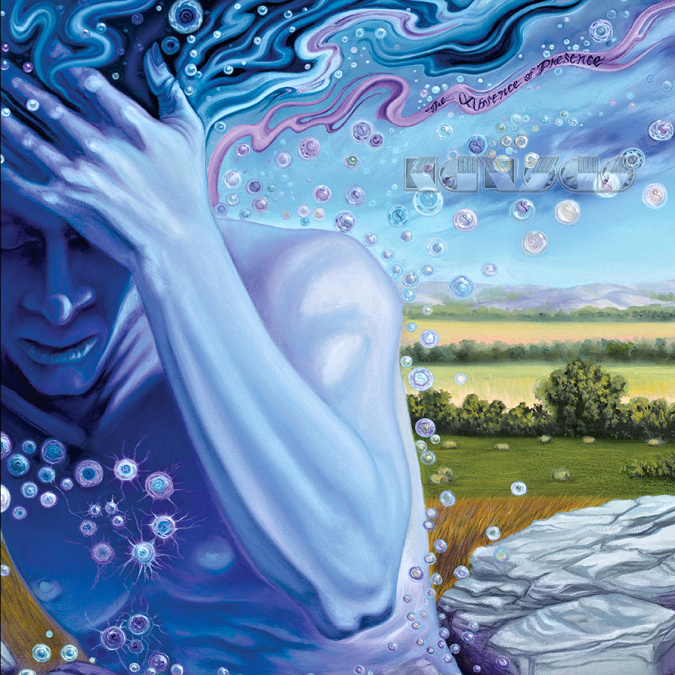 "Když čekáte na letišti, je tam spousta lidí, ale všichni se dívají do telefonů a iPadů. Jsou tam, ale ve skutečnosti tam nejsou," poznamenal k názvu desky bubeník Phil Ehart, jeden ze dvou stálých členů kapely, která si svým předchozím dílem nastavila laťku proklatě vysoko. Netvrdím, že se ji teď podařilo překonat, ale i tenhle titul má co nabídnout. Zak Rizvi potvrdil skladatelský potenciál, silné motivy se střídají s elegantními pasážemi, samostatnou kapitolou budiž výživné houslování Davida Ragsdalea. Pro nevyhořelé fanoušky Kansas jasná volba.
The Other Side – Nektar
Před rokem jsem napsal, že první ochutnávka Nektaru Devil's Door s Albrightonovým kytarovým intrem převzatým z Live In New York (1977) je lahodná a stejně šmakozní se ukázalo být i celé přeshodinové album. Projekt, který byl kompletně financovaný crowdfundingovou sbírkou  (cíl: $28 000 – skutečnost: $33 667) přinesl materiál, jenž je pevně zakořeněný v sedmdesátých letech nejenom proto, že několik skladeb má svůj původ v roce '78. Poctivé album i pádná odpověď na titul Megalomania vydaný německým New Nektarem klávesisty Klause Henatsche.
The Red Planet – Rick Wakeman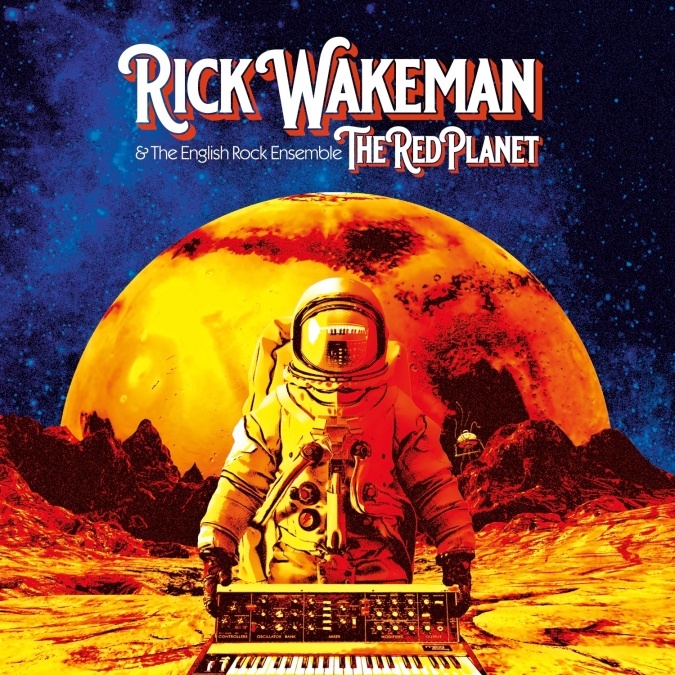 Seznam alb klávesového mága je snad ještě delší než fronty na PCR testy, kvalita jednotlivých položek je tedy logicky kolísavá, tenhle avizovaný návrat ke klasickému progresivnímu rocku však vyšel nad očekávání. Rudá planeta natočená s pomocí The English Rock Ensemble v sestavě mj. s tradičním basákem Leem Pomeroyem, je ryze instrumentální a tuze soudržnou kolekcí, jež měla být představena v Národním vesmírném středisku v britském Leicesteru. Z toho sešlo, kochat se ale možno speciálním 3D přebalem.
The Serpent Rings – Magnum
Planeta se údajně otepluje, svět se přesto stal chladnějším místem. Ještěže existují podobná díla, která svedou zahřát na duši.
Album tradičně v působivém přebalu Rodneyho Matthewse s odkazy k minulým dílům, dalo hned při prvním slyšení jasně na srozuměnou, že ústřední dvojice Clarkin & Catley je ve stabilní, tj. vynikající formě a že americký basák Dennis Ward (ex-Pink Cream 69) je dobrou volbou na post nečekaně uvolněný Alem Barrowem. I proto jsem svoje album roku našel už 17. ledence.
The Symbol Remains – Blue Öyster Cult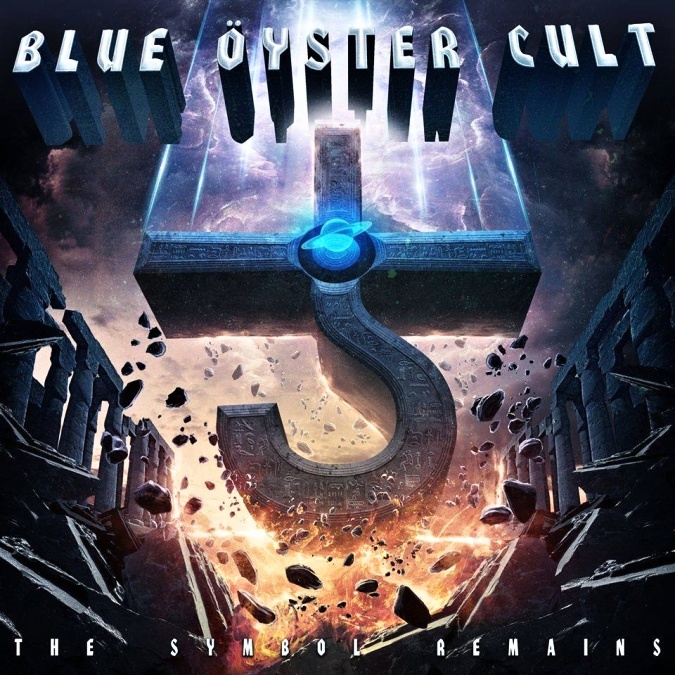 Naprostý komerční nezdar předchozího titulu přispěl k letitému nezájmu kapely o natáčení. Ještě před třemi lety frontman Eric Bloom pravil: "Pořízení nahrávky, kterou si nikdo nekoupí, stojí fůru úsilí, peněz a času, který je lepší strávit koncertováním." Nakonec ale převládl názor jediného stálého člena BÖC Bucka Dharmy, že "současná sestava je tak dobrá, že by byla škoda něco nového nevyprodukovat." A taky že jo. Svěží, rozmanité, přesto však kompaktní dílko mi do ucha vlezlo samo. Překvápko roku.
OSTATNÍ:
Domácí titul (1), živák (2), koncert (3) a průser (4) roku plus očekávání (5).
1) Smile – Ivan Kral
Nejproslulejší český rockový muzikant, který mj. spolupracoval s Patti Smith na jejích nejlepších deskách, se rozloučil s hudebním i pozemským světem albem, které bylo s výjimkou textů komplet jeho prací. "Muzika je šíleně jednoduchá a nemá cenu se v tom hrabat, jako by to byla nějaká symfonie. Buď to tam je, nebo to tam není. A hotovo." Tuhle filozofii tady potvrdil měrou vrchovatou, bo Smile je syrová, technicky nedotažená deska. Ať už to byl záměr nebo se již nedostávalo času, takhle autentickou výpověď jsem od našince neslyšel ani nepamatuju. Mistrovské dílo.
2) A Fish In The Lemon Tree – Fish
Záznam pořízený při jediném loňském vystoupení, které se odehrálo ve skotském Aberdeenu v pátek 13. března.
Fish: "Byla to 'zahřívací' show před startem evropského turné, nebylo v plánu ji nahrávat, ale naštěstí to náš zvukař udělal. Je to speciální připomínka, znamená pro nás hodně. Rozhodl jsem se ji nevydat jako oficiální živé album, ale dát k dispozici na internetu. Pokud vás nahrávka dostatečně zaujme, věnujte prosím malý dar pro spoluhráče a doprovodný tým."
3) Michal Pavlíček – Pardubice, Music club Žlutý pes, 25. 1. 2020
Koncert ve slušně zaplněném klubu, kde zkušený kytarista vystupoval se sehraným triem Martin Ivan (basa), Michal Nejtek (klávesy) a Michal Daněk (bicí). Úvodní instrumentální část byla ještě lepší než jsem čekal, účast zpěvačky Milly Honsové v další fázi programu bych ovšem klidně oželel. Album jsem ale znal, tož se dalo čekat, že nebude vyhnutí. I tak jsem rád, že jsem byl. A po akci se s Michalem vyfotil, v našem dresu.
4) Covid-19
Že se nepovedla nová deska Ozzymu a tentokrát ani Párplům? A nedostavilo nadšení z minulých alb McCartneyho, či Gryphon? A že nijak nenadchla ani sólovka Petera Hessleina? No a?
Výše zmíněná akce byla jedinou, kterou jsem loni stačil absolvovat. Ani pár příjemných letních večerů se zábavovým bigbítem nic nemění na obrovským rozčarování z plonkový sezony převálcovaný pandemií paniky, strachu a zmatků. Kéž už takovou nezažijem.
5) 2021
Určitě je na místě být v očekáváních opatrnější než dřív, člověk by ale nikdy neměl přestat hledat světlo na konci tunelu. Snad tedy číselná řada 1. 5. 2020 – 2. 2. 2021 – 7. 11. 2021 značící termíny opakovaně odkládaného pražského koncertu Magnum už další datum nepřidá. A americké legendy Kansas a Blue Öyster Cult skutečně v říjnu dorazí na starý kontinent. A poslední album Kena Hensleyho nebude tak rozpačitý jako první zveřejněná ukázka. A vůbec…