STUDIOVÁ ALBA:
Dvacítka loňských nejvydařenějších veteránských novinek sice nemusela projít tak náročným sítem výběru jako tomu bylo v letech minulých, i mezi ní se ale najdou naprosto dokonalé kousky, jež by zdobily žebříčky i v těch nejtučnějších časech.
48 Seconds – Phil Lanzon

Činorodý klávesista Uriah Heep druhou sólovou deskou potvrdil, že zraje jak víno, k čemuž bezpochyby přispělo i pětatřicet let obehrávání Hensleyho repertoáru. Musel by být hyperimunní, aby se mu to nezažralo pod kůži. Přidanou hodnotou jeho alb budiž výtvarná stránka, jež je dílem Michaela Chevala.
1000 Hands: Chapter One – Jon Anderson

Projekt, na němž vokalista Yes s klávesistou Brianem Chattonem začali pracovat před sedmadvaceti lety. Do zdárného konce ho dotáhli i díky padesátce přizvaných hostů, mezi nimiž se vystřídala celá plejáda hvězdných jmen. V křehké finálovce Now And Again si na akustickou kytaru zahrál Steve Howe, Anderson při tom pěje: "Nikdy nezapomeň, že jsme přátelé."
At The Edge Of Light – Steve Hackett

K mnoha titulům z kytaristovy košaté diskografie mám výhrady, loňské album ale řadím mezi nejlepší. Stylů, vlivů, nálad i nástrojů je na něm slyšet přehršel a každý poslech nabídne stejně pestrou paletu pocitů, z nichž převládá ten povznášející. Čekal jsem, jestli v průběhu roku můj vztah k tomuhle dílu neochladne, ale kdepak. Je jako řízek, taky se nepřejí.
Backbone – Status Quo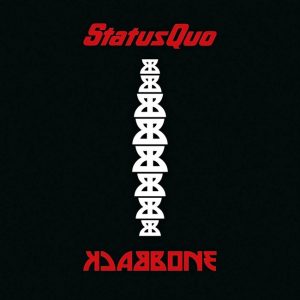 Status Quo bez Ricka Parfitta? Není divu, že to přitáhlo pozornost i vlažnějších příznivců Rossiho party, která se s touhle výzvou popasovala se ctí. Rovněž svým autorským příspěvkem Get Out of My Head irský kytarista Richie Malone dokázal, že mu v žilách koluje statusácká krev.
Black Moon – Lucifer's Friend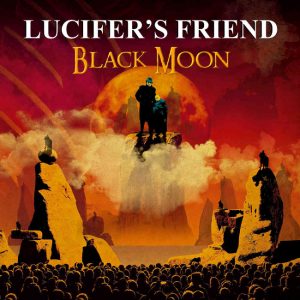 Vyrovnaný celek prostý vaty, z něhož bych lehce vyzdvihnul titulní song s hostujícím americkým dechařem Chuckem Findleym, atmosférickou Passengers se skvělým Lawtonem (zpívá mu to na celým albu), pádivou hitovku Call The Captain s poutavou mezihrou a echtovní kus Freedom zpestřený sólem houslisty Stefana Pinteva. Krautrock jak řemen.
Blood Moon – Cold Chisel

Deváté album formace nesmazatelně zapsané v australské hudební historii. Osvědčená spolupráce mistra hlasu Jimmyho Barnese s klávesistou Donem Walkerem a tradičním producentem Kevinem Shirleym přinesla desítku vybroušených songů, včetně klenotů Boundary Street, Someday a Killing Time. Hřích neslyšet.
Colorado – Neil Young & Crazy Horse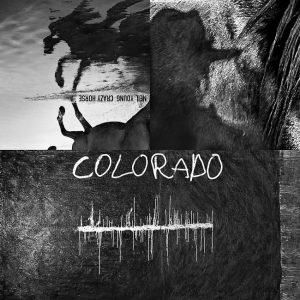 Kanadský nezmar, jehož loňské požáry v Kalifornii připravily o domov, se přestěhoval do Colorada, kde natočil další povedenou desku s Crazy Horse, v jejichž sestavě dávného parťáka 'Poncho' Sampedra nahradil Nils Lofgren. Young se klimaticky i jinak angažuje od pradávna, tož co by toho nechával jen proto, že je to dneska moderní.
Coming Closer to the Day – Robin Trower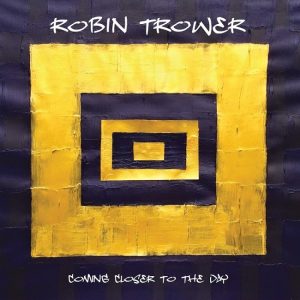 Ani brzy 75letý nezaměnitelný kytarista ještě nepatří do starého železa. Neúnavně túruje a pravidelně vydává kvalitní bluesrocková alba, z nichž na sto honů cítit vášeň pro hudbu. Obdiv násobí, že vyjma bicích (Chris Taggart) je nová nahrávka výhradně jeho dílem. Trower power!
From Out of Nowhere – Jeff Lynne's ELO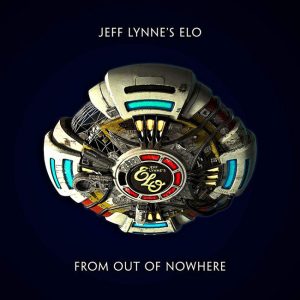 Stejně jako předchozí titul Alone in the Universe (2015) má i druhé album nejautentičtějšího z nástupnických Orchestrů téměř komplet na svědomí multiinstrumentalista a duchovní otec souboru. I dneska si ho neváhá přijít poslechnout 60 000 fanoušků v londýnské Wembley, či desetitisíce v amerických arénách. Taky bych si dal říct.
Last In Line II – Last In Line

Vydařené album Heavy Crown (2016) bylo příjemným překvápkem, tož jsem přivítal zprávy o pokračování projektu, v němž zesnulého Jimmyho Baina vystřídal basista Phil Soussan. Opětovně těžko co vyčíst výkonu jednotlivých borců, oproti debutu to snad jen místy skladatelsky skřípe. Ale ne zas tak moc.
Last Testament – Dan McCafferty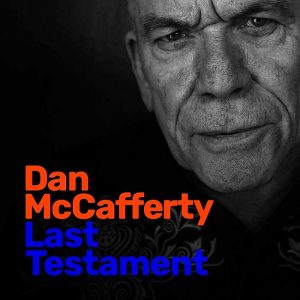 Někdejší zpěvák skotských Nazareth si hudební důchod zpestřil spoluprací s českým akordeonistou a skladatelem Karlem Maříkem a pražskou kapelou Doctor Victor, s nimiž natočil album, co bere dech. Ani vleklé zdravotní trable vokalistovi nic neubraly z nasazení a věrohodnosti. Kdo svede sepsat takovou závěť?
Long Ago Tomorrow – Epitaph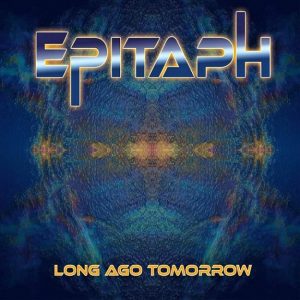 Chválit čerstvě půlstoletou dortmundskou formaci kolem vitalitou hýřícího britského kytaristy Cliffa Jacksona za albové skutky v aktuálním století je nošením dříví do lesa nezasaženého kůrovcovou kalamitou. Nejsou o entuziasmu vtisknutém do prvních desek, ale o zúročení nabytých zkušeností. Mám to tak rád, však stárneme spolu.
Lucky Us – Tony Carey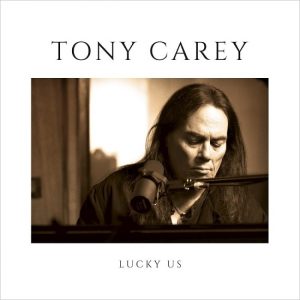 V Německu usazený americký multiinstrumentalista, který se do paměti hardrockových fans nesmazatelně zapsal účastí na deskách Blackmoreových Rainbow, má na kontě bezmála tři desítky alb pokrývajících širokou škálu stylů. Na Lucky Us se prezentuje v té nejklidnější poloze, převážně jen s klavírem, při němž vypovídá o svém žití. Nejsmutnější deska roku.
My Criminal Record – Jimmy Barnes

Australský hrdina dělnické třídy, majitel unikátního hlasu a frontman Cold Chisel nahrál i větší než malé množství výborných a ještě lepších sólových alb. Na to poslední se čekalo deset let, jež vyplnil mj. sepsáním dvoudílné biografie, jejíž první část byla zfilmována. Za překlad obou bych dal půl království, za Barnese naživo celé.
No Control – Suzi Quatro

Glamrocková královna, kterou jsme hltali víc očima než ušima, na jaře 1979 mnozí z nás i naživo v Praze. Rozpaky z příštího setkání na Benátské 2007 s dechovou sekcí v zádech přebila nostalgie, do Lucerny se v únoru nechystám, ale tohle album vzešlé ze spolupráce s jejím synátorem Richardem Tuckeym se povedlo nad očekávání.
Risen – Angel

Regulérní reunion, při němž neschází ani kytarista Punky Meadows: "Jsem na tohle album hrdý, fanoušci Angel ho budou milovat!" Popravdě jich ve svém okolí moc neznám a nikdy tomu ani jinak nebylo. No a? Mě kapela kápla do noty hned prvním albem, na které si při poslechu novinky neváhám z plna hrdla zavzpomínat. Refrénový popěvek "nineteen-seventy-five" je nakažlivý jako celá deska.
Sonic Ranch – Gregg Rolie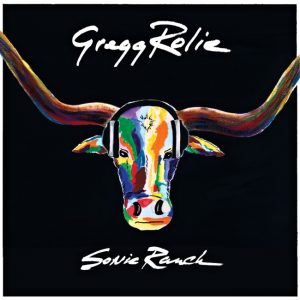 I tohle byl běh na dlouhou trať, po níž s klávesistou a pěvcem s minulostí u Santany a Journey běželi mj. Neal Schon a Steve Lukather. Zaujal už první singl z alba What About Love inspirovaný Ringo Starrem, ale ani další skladby nezůstaly pozadu. Jedno z těch alb dělaných pro radost sobě i nám.
The Vision, the Sword and the Pyre, Pt. 2 – Eloy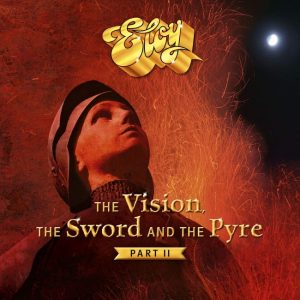 Druhá část rockové opery o svaté Johaně z Arku, na níž se s Bornemannem znovu podílelo letité jádro kapely, klávesisti Michael Gerlach a Hannes Folberth s basistou Klaus-Peterem Matziolem. Jestli mi první díl do ucha vlez až s odstupem, tenhle na první dobrou. Frank je mistr příběhu, jeho angličtinu žeru.
Western Stars – Bruce Springsteen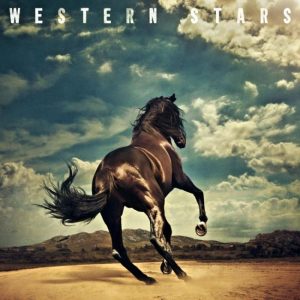 "Jsem podvodník. Nikdy jsem nepracoval rukama, a přitom celý život nezpívám o ničem jiném." Bossova odzbrojující hláška mě před časem konečně dokopala k důkladnému průzkumu jeho diskografie a loni přivála do cesty i tuhle desku, na níž nenapodobitelným způsobem odvypráví třináct lidských příběhů. Věřím mu každý slovo.
WHO – The Who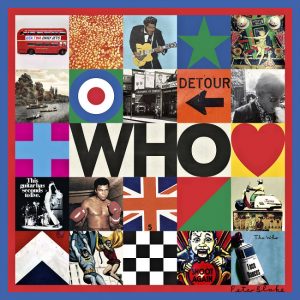 Dřív než album jsem slyšel jalový debaty, jestli vůbec mělo vyjít pod značkou The Who, ale pádnou odpověď všem pochybovačům dal předložený materiál. Townshendův autorský rukopis a Daltreyho neznavený hlas jsou dostatečnou zárukou autenticity, zmínit nutno i vydařený přebal Petera Blakea se spoustou symboliky a šlapající rytmiku Pino Palladino, Zak Starkey.
OSTATNÍ:
Domácí titul (1), živák (2), koncert (3) a průser (4) roku plus očekávání (5).
1) Až se mé roky sesypou – Vladimír Veit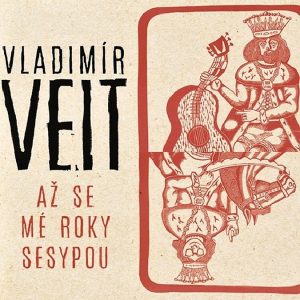 "Jakou píseň byste zazpíval na Letné 30 let po revoluci?" – "Myslím, že bych začal slovy, která mi nedávno vytanula na mysli na melodii písně Pec nám spadla: 'Svět se točí jako blázen, kdopak nám ho zastaví? Pochybuji, že to bude nějaký třetí pohlaví.' Dál to zatím nemám…"
Pilný autor vlastních písní i melodií na verše našich a světových básníků má bohatou hudební minulost plnou krásných desek. Tahle je další z nich. Praotce našeho folku na ní doprovázel kytarista Josef Štěpánek, texty jsou až na jednu výjimku dílem Veitova souputníka Jaroslava Hutky.
2) Naturally Live – Ten Years After

Sestava s Hodgkinsonem a Bonfantim si mě získala skvělou deskou A Sting In The Tale (2017), záznam vystoupení v durynském Erfurtu jen potvrzuje životaschopnost značky proslavené nejrychlejším kytaristou své doby Alvinem Leem. Chick Churchill a Ric Lee s ním v roce 1966 tenhle podnik zakládali.
3) Hundred Seventy Split (Praha, Lucerna Music Bar, 29. 10.)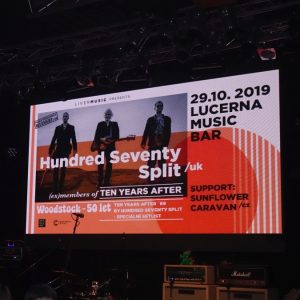 A ani odpadlíci z Ten Years After Leo Lyons s Joem Goochem nezahálej a jako Hundred Seventy Split točej výborná alba s pomocí zkušeného bicmena Damona Sawyera, s nímž taky na podzim dorazili do Česka. V Lucerna Music Baru to rád nemám, ale toho večera tam bylo bezva. Teda… až potom, co dohrála předkapela.
4a) Flesh & Blood – Whitesnake

I kdyby David Coverdale nenazpíval nikdy nic jinýho než Mistreated, na členství v mý osobní Síni slávy by mu to stačilo. S jeho kapelou jsem si ale v životě užil rozhodně víc starostí než radosti a tohle album s bilancí k lepšímu nepohnulo. Naopak.
4b) Jednou tě potkám – Vladimír Mišík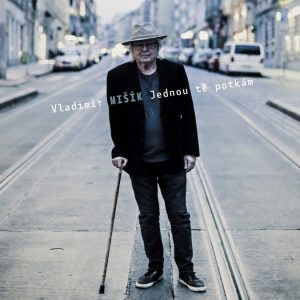 U Whitesnake jsem to moh' čekat, ale tohle? I tu rozpačitou "Čtyřku" jsem kdysi hájil před hordama kritiků, bo Mišík mi za to stál… Teď nezabralo nic. Ani opakované pokusy, ani celoživotní respekt, ani Hrabě, Gellner nebo Skácel, ani všudypřítomný Josef Štěpánek, či všeobecné velebení alba. Po jeho poslechu jsem stejně prázdnej jako 4. strana LP desky.
5) 2020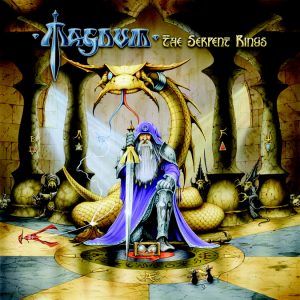 Tož letos to vypadá nadějně jak ve studiu, tak na pódiu. Magnum se nová deska The Serpent Rings povedla ještě víc než normálně, první ochutnávka Nektaru (Devil's Door) je taky lahodná, roztočeno má nesmrtelnej Ozzy… Lupen mám zatím na Dona Aireyho, Magnum a Nicka Masona, bo s letním termínem jsem se loni minul. A to všem dnům zdaleka není konec.
***