STUDIOVÁ ALBA:
I loňský přísun nových děl starých mistrů zabral mnohem víc poslechového času, než bych čekal a doufal. Zato ze žebříčku "50 Best Albums of 2017" sestaveného hudebním magazínem Rolling Stone jsem slyšel jediný kus a co víc, o tvorbě (v mnoha případech i samotné existenci) drtivé většiny umístěných interpretů nemám ani tucha. Tím se nechlubím ani netrápím, jen konstatuji fakt s poznámkou, že ze snadno obhajitelných důvodů se do seznamování neplánuji pouštět ani v budoucnu.
V osobní dvacítce nejvydařenějších alb právě uplynulého roku (řazených abecedně) je řada položek, jež v mnoha případech splnily, či překonaly očekávání, i nejedno jméno, na které bych ještě loni touhle dobou nevsadil ani €uro.
A Sting in the Tale – Ten Years After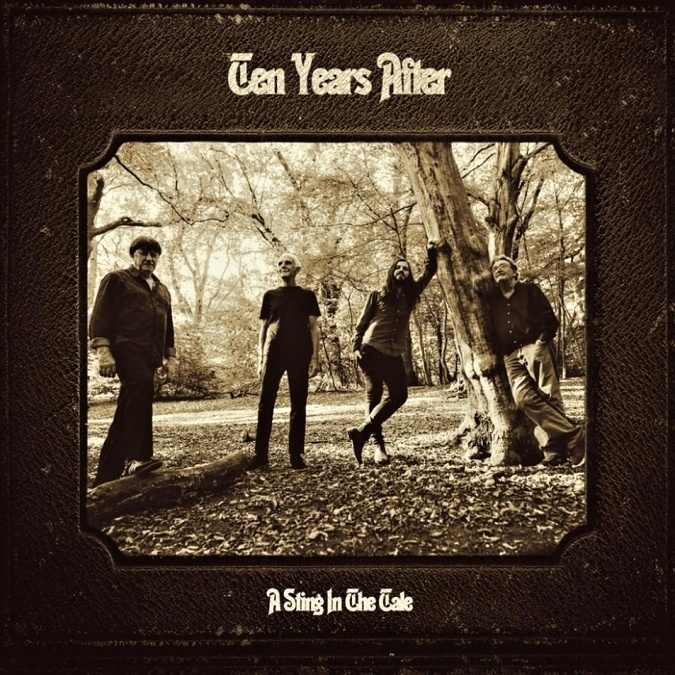 Ten Years After pro mě nikdy nebyli jen kapelou nejrychlejšího z rychlých kytaristů, v budoucnost značky jsem přestal věřit až po odchodu Lyonse. Ještěže jsem dal na názor zkušeného ucha a přenesl se i přes zábranu v podobě křečovitého přebalového odkazu na Déjà Vu. Hodgkinson s Bonfantim zapadli dokonale a pomohli přichystat překvápko sezóny 2017.
All Because of You – Simon Kirke

Klidná síla. Osobitý bubeník, který se v devatenácti letech podílel na zrodu legendy Free, po jejímž konci s kumpánem Rodgersem sestavil další echtovní formaci Bad Company, si zas po čase udělal radost. Oženil se a s několika málo hosty (sám i zpíval a nahrál kytaru a klávesy) natočil fantastickou desku, z níž vyzařuje absolutní nadhled.
Pozn.: Málo se ví, že v Česku už od počátku devadesátých let žije a podniká bicmenův bratr Nicholas Miles 'Nick' Kirke.
BCCIV – Black Country Communion

Zkraje roku nahrála znovuspojená sestava Glenn Hughes, Jason Bonham, Derek Sherinian a Joe Bonamassa deset nových skladeb, opětovně v produkci Kevina Shirleyho. Na prvotním přesvědčení, že se jedná o nejlepší desku BCC, čas nic nezměnil. Škoda jen, že pro letošek jsou (prozatím?) v plánu jen tři vystoupení. Dal bych si říct.
Carry Fire – Robert Plant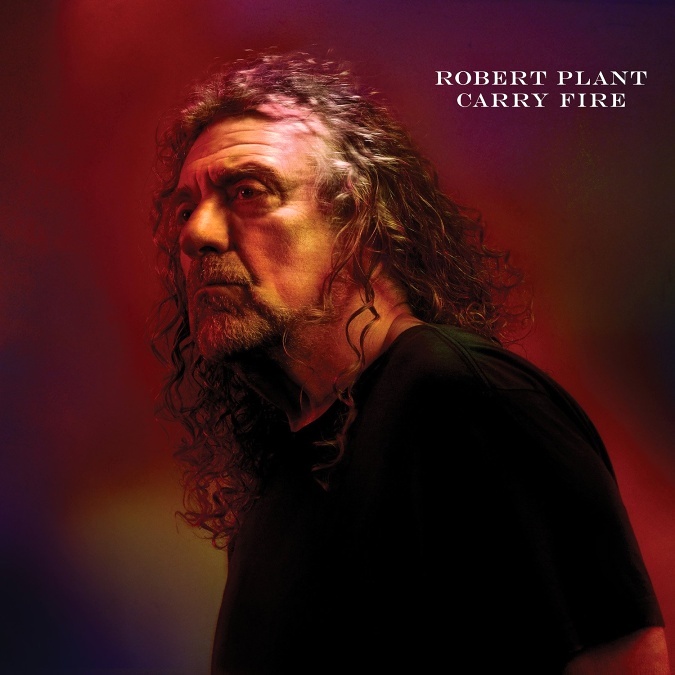 Keltský folk, blues, africká a orientální world music, psychedelie, hard rock, elektronická hudba… výčtu užitých vlivů neunikl ani tenhle multižánrový titul, přitom stačí napsat "Plantův svět". Nevěřil bych za časů Shaken 'n' Stirred, že se v něm ještě někdy budu cítit tak dobře. Avšak stalo se. A opakovaně, bo i nová deska je nezaměnitelně plantovská, nejen díky jeho hlasu a vkusu, ale podruhé i zásluhou vynikající kapely Sensational Space Shifters.
Feeding the Beast – EZoo

Italský šestistrunec Dario Mollo známý mj. z tříalbových projektů The Cage (s Tonym Martinem) a Voodoo Hill (s Glennem Hughesem) se dal tentokrát dohromady s dalším skvělým pěvcem Grahamem Bonnetem, jehož hlas pořád utáhne i tu nejtěžší káru. Deska, které vládne titulní jedenáctiminutový opus, by se poslouchala dobře i bez vložených "duhových" kousků.
Gizmodrome – Gizmodrome

Rocková supergroup v sestavě Stewart Copeland, Adrian Belew, Mark King a Vittorio Cosma nahrávala album v Miláně a propašovala do něj cosi, co mi nedovolilo, abych ho hned zavrhnul, jak se stalo všem předchozímu dílům jen trochu načichlým The Police. Čekal jsem, že to časem přejde, ale kdepak. Je to silnej matroš.
Homeless – The Savage Rose

Kultovní dánská družina v čele s Annisette Koppel-Hansen, úkazem po všech stránkách výjimečným. Někdo z ideálů vyroste, jiný je vymění či prodá, majitelka mocného vokálu se jim po 50 letech na scéně a 25 albech na kontě nikdy nezpronevěřila. I nová deska přináší písně o strastech života, existenčních obavách a nekonečné touze po sociální spravedlnosti. Její hlas mě hřeje hluboko v duši.
If You Think I'm Crazy! – Phil Lanzon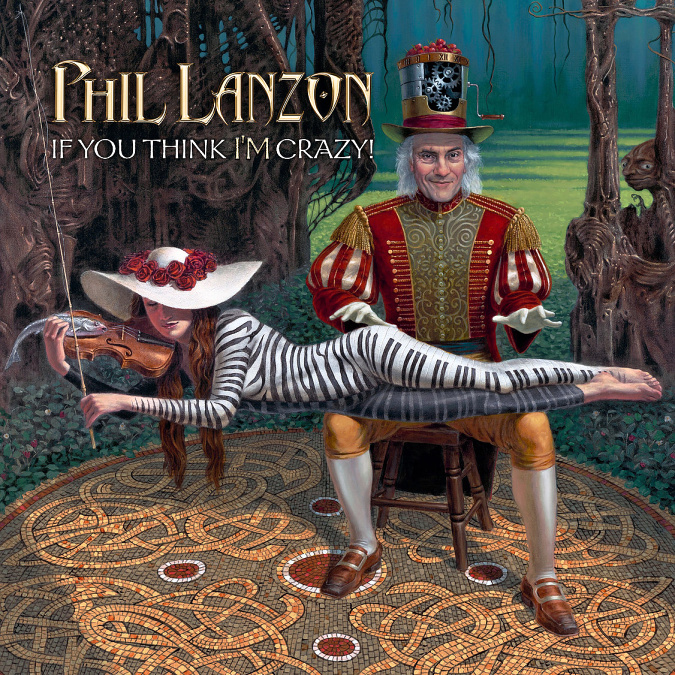 Chvíli to trvalo, než jsem se sladil s všudypřítomným pěveckým sborem i rozmáchlou produkcí Simona Hanharta, ale už si sólovou premiéru příležitostného malíře, pisatele krátkých povídek a na plný úvazek muzikanta (od léta 1986 klávesisty Uriah Heep) užívám bez zábran. Poctivé album s nápaditým přebalem, jenž je dílem Lanzonova přítele, ruského malíře žijícího ve Spojených státech Michaela Chevala.
InFinite – Deep Purple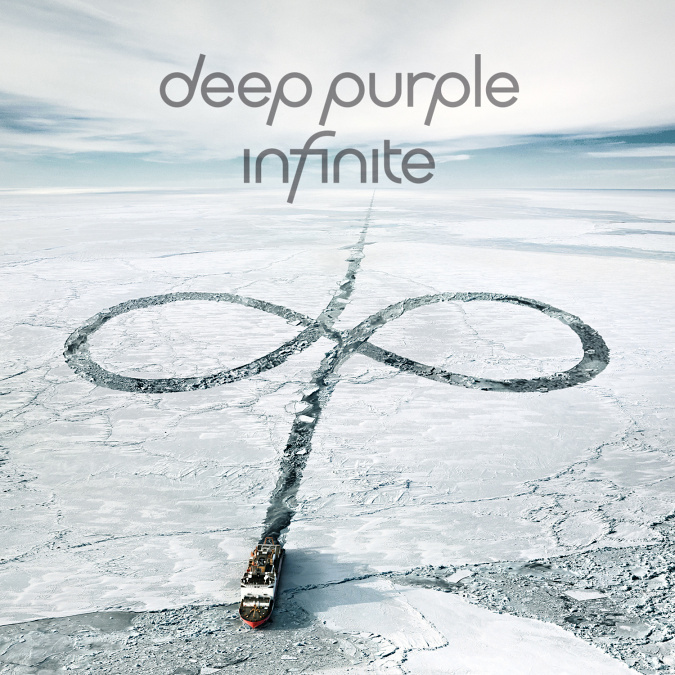 Za jediný vážnější nedoraz na albu považuju zbytečné zařazení coveru Roadhouse Blues. Při vědomí, že zabírá místo odloženému domácímu číslu Paradise Bar, které možno slyšet jenom na EP Time For Bedlam, si můžu hlavu ukroutit. Ale pravda, při tom kroucení si říkám, že i tak je InFinite tuze podařenou tečkou za studiovou kariérou Deep Purple. Klobouk dolů a tisíceré díky!
Is This the Life We Really Want – Roger Waters

Na nové studiové album nechal Roger Waters své fanoušky čekat bezmála čtvrt století, za tu dobu však nic neztratil ze svých hlavních předností, kterými byly, jsou a budou Dar slova a Síla sdělení. Obé by mu mohli závidět nejen kolegové z branže, obojím vládne s takovým účinkem, že by dokázal i Hanniga dostat na Hrad.
Novum – Procol Harum

Gary Brooker: "Chtěl jsem k padesátinám Procol Harum něco speciálního, výsledkem je nové album v sestavě, která spolu hrála v poslední dekádě. I producent Dennis Weinreich přispěl k tomu, že Novum považuji za jedno z nejlepších alb Procol Harum. Však uslyšíte."
I přes absenci dosud neodmyslitelného (ne)člena kapely Keithe Reida, resp. jeho textů, obstálo výroční album i v tak nabité konkurenci, jakou představuje diskografie Brookerovy kapely. Zmínit nutno i nádherný obal, jež je dílem Julie Brown a svým zpracováním zřetelně odkazuje na eponymní debut. Kruh se uzavřel.
Quatro, Scott & Powell – QSP

O smyslu coverového projektu, v němž spojila síly glamrocková ikona se dvěma ikoňáky, jsem pochyboval jen do doby, než jsem prvně uslyšel celé album. Basa tepe jak v žilách krev, Suzina pěje jak zlatá slavice, co dělat náramně dobře vědí i oba pánové a ztratit se neztratí ani hostující klávesista Jez Davies. Někdy to prostě vyjde. PS: Konečně jsem si naplno užil i Dylanovu Just Like A Woman.
Return to Ommadawn – Mike Oldfield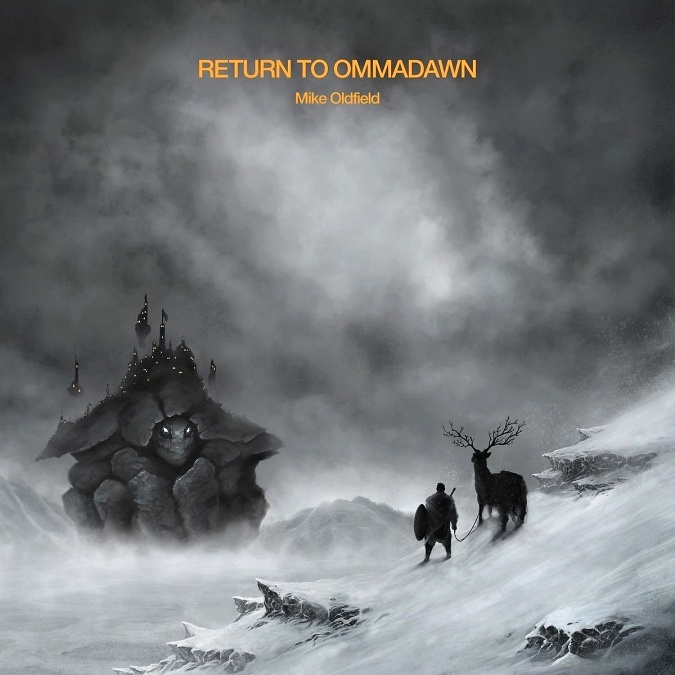 Právě tohle dílo loňské "veteránské" žně odstartovalo. Oldfieldovo pětadvacáté studiové album, navazující na desku Ommadawn z roku 1975, vznikalo v jeho domácím studiu v bahamském Nassau za použití dvaadvaceti různých hudebních nástrojů (mj. ukulele, keltská harfa, mellotron, clavioline, bodhrán, africké bubny, zvonkohra, irská píšťala) a dokopalo mě k serióznímu návratu k jeho obsáhlé diskografii. Užívám si ho dosyta.
Second Skin – Snakecharmer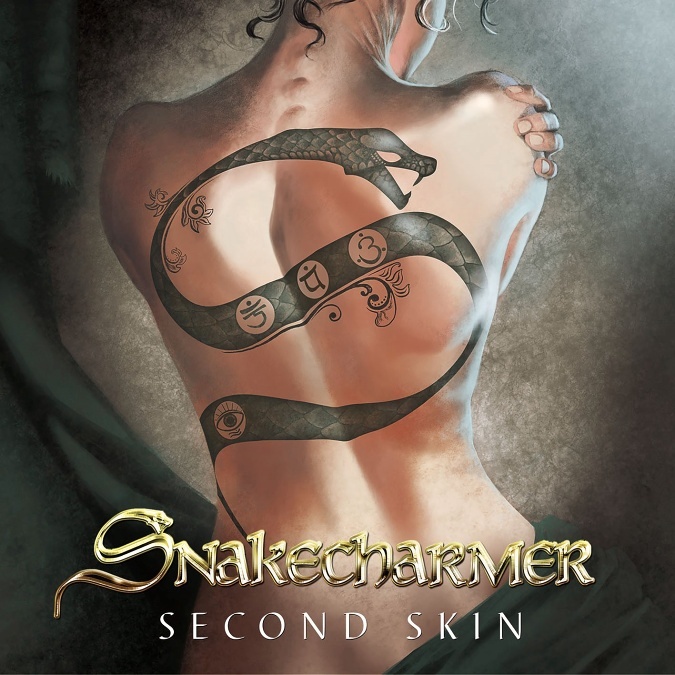 Staromilský hardrockový projekt, u jehož zrodu stáli Neil Murray a Micky Moody, jehož vystřídal příští (severo)irský kytarový velikán Simon McBride. Druhá deska je ještě lepší než debut a navazuje tak na stejně vydařená alba předchozích dědiců po Whitesnake, souborů The Snakes a především Company of Snakes. Přidanou hodnotou k hardrockové klasice je přesně pasující Ouseyův vokál.
The Ferryman's Curse – Strawbs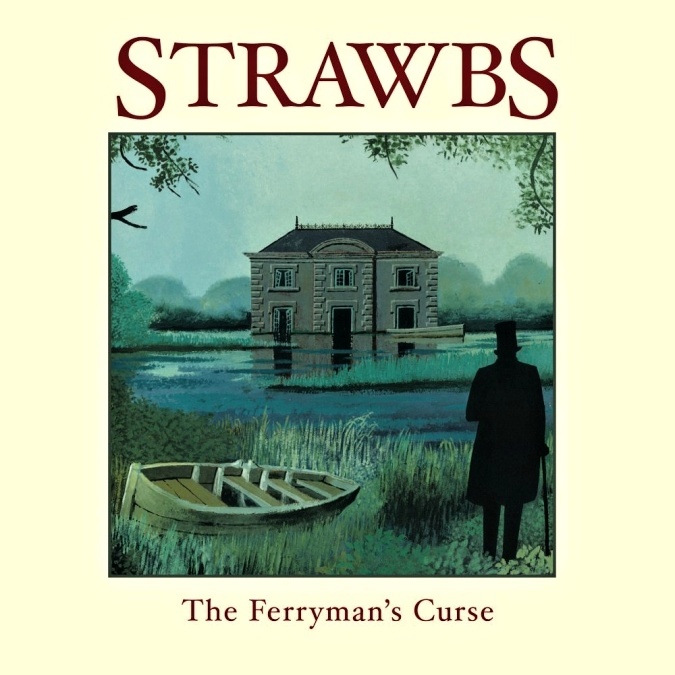 Daveové Cousins a Lambert s pomocí zdatných spoluhráčů natočili po osmileté pauze lehce pochmurné album, které si žádá i zasluhuje soustředěný poslech. Klíčovým faktorem se zdá být přínos spoluautora poloviny skladeb, třetího Davea – Bainbridge (kytary, klávesy, buzuki, možná i tzatziki), který je podepsán i pod vrcholem celého díla – titulním devítiminutovým eposem, v němž řádně vynikne i Cousinsův vypravěčský zpěv.
The Mission – Styx

Legendární chicagská parta patetického soundu sdružená tč. kolem Jamese Younga a Tommyho Shawa přišla po 14 letech s koncepčním příběhem chronologicky líčícím misi kosmické lodi Khedive na Mars v roce 2033. S každým dalším poslechem se mi tenhle výlet, jehož spoluautorem a producentem je americký muzikant a studiový mistr Will Evankovich, líbí víc a víc. Neschází mu žádná z ingrediencí pro kapelu typických a zní neskutečně svěže.
The Taff Trail Troubadour – John Sloman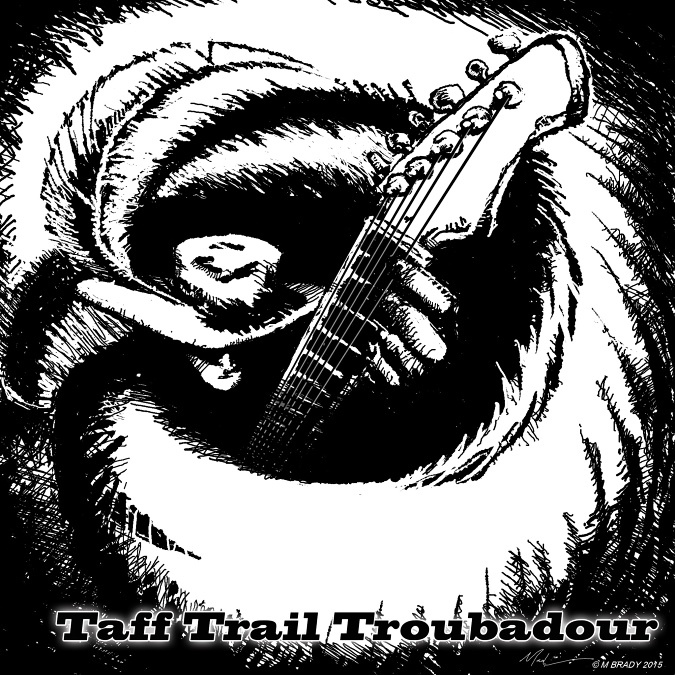 Minout se s šestým sólovým albem velšského pěvce je bohužel snadné, od Dark Matter (2003) si ovšem Slomanovy aktivity pečlivě hlídám, bo i conquestovský zpěvák – dle mýho jediný ze všech zúčastněných, jemuž angažmá v Uriah Heep kariérně uškodilo – nakonec uzrál jak víno.
Taff Trail je populární 89km stezka podél řeky Taff v jižním Walesu, po níž se možno dostat z přístavní čtvrti Cardiff Bay až do městečka Brecon. Trubadúr Sloman se při tom špacíru dotkne spousty ožehavých témat, jak napoví už názvy jednotlivých skladeb (Psychopaths, Geneva Convention, Sieg Heil Wernher von Braun, Terrorist Groups, God Told Me to Do It, The Truth, ad.). Album řadím velevysoko nejen v tomhle žebříčku.
The Vision, The Sword and The Pyre, Pt. 1 – Eloy

Počáteční rozpaky z rockové opery o svaté Johaně z Arku, francouzské hrdince, upálené kacířce, blahořečené mučednici a první historicky doložené transsexuálce, se s každým dalším poslechem rozplývaly jak dotace ze strukturálních fondů EU, jež jsou podle všeho stejně bezedné jako studnice Bornemannových nápadů. Ústřední postava příběhu mezi mé hrdiny nikdy patřit nebude, kapelník Eloy se jím stal už dávno.
The Visitor – Neil Young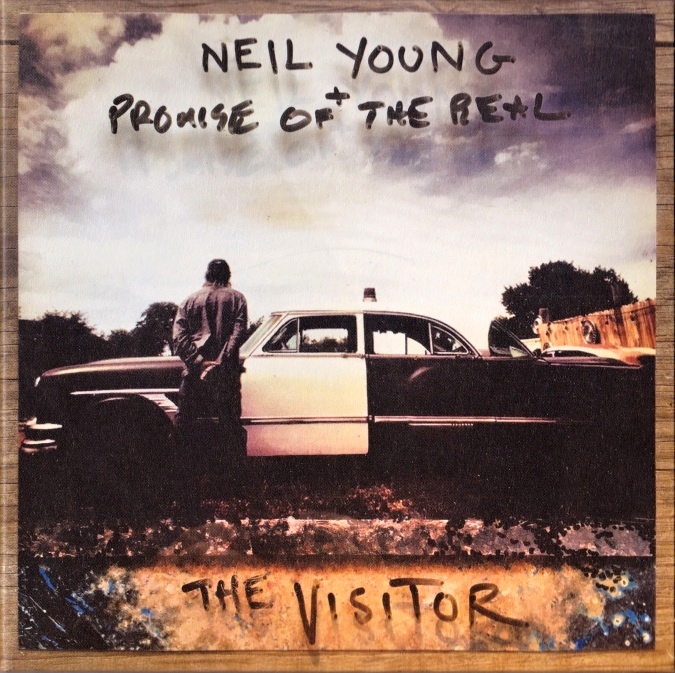 Kdo by myslel, že vydáním "odloženého" alba ze sedmdesátých let Hitchhiker měl vloni Young splněno, byl by vedle jako Trump, když si myslel, že s jeho songem Rockin' In The Free World může v kampani nakládat podle libosti. Z vyrovnané sady 10 povedeností vyčnívá latinou inspirovaný Carnival, když je třeba, Nelsonovic kapela Promise of the Real šlape jak Crazy Horse zamlada, angažovanost je u Younga jako vždycky snadno uvěřitelná (i by mi to chybělo, kdyby toho na starý kolena nechal).
Time and Emotion – Robin Trower

"Dělám muziku pro vlastní potěchu, nemyslím na nikoho jiného." To není naduté prohlášení začínajícího hudebníka, ale sympatické přiznání 72letého kytaristy, který na to má nezpochybnitelné právo. Znovu spolupracoval s osvědčenou dvojicí Chris Taggart (bicí), Livingstone Brown (basa, klávesy) a zase nadmíru potěšil. Robin Trower – A Tower of Power.
OSTATNÍ:
Domácí titul (1), živák (2), koncert (3), událost (4) a průser (5) roku plus očekávání (6).
1) Poruba – Jaromir Nohavica

Žalovat se nemá a donášet státní bezpečnosti teprv ne. Ještě k tomu na Kryla a stylem stejně podlým jako je kudla do zad?! Kdyby se k tomu těšínský bard aspoň postavil čelem… No nic, vyhodil jsem (tj. porozdával) tehdy všechno, co jsem měl, z novější tvorby neznám ani notu. Až teď. Poslední Nohavicovo album jsem slyšel v autě, z něhož se nedalo vystoupit. Byla to nastražená past, do které jsem se chytil.
2) Live in Vienna – King Crimson

I kvalitních koncertních alb přinesl minulý rok nespočet, ať už se jednalo o záznamy starších vystoupení nebo akcí z doby nedávno minulé, mezi něž patří i finálová trojice: The End / 4 February 2017, Birmingham (Black Sabbath), Live at Pompeii (David Gilmour) i vítězný titul. Vídeňské představení King Crimson z 1. 12. 2016 je vítaným osvěžovačem vzpomínek na jeden senzační večer v Karlíně.
3) The Long Goodbye Tour – Deep Purple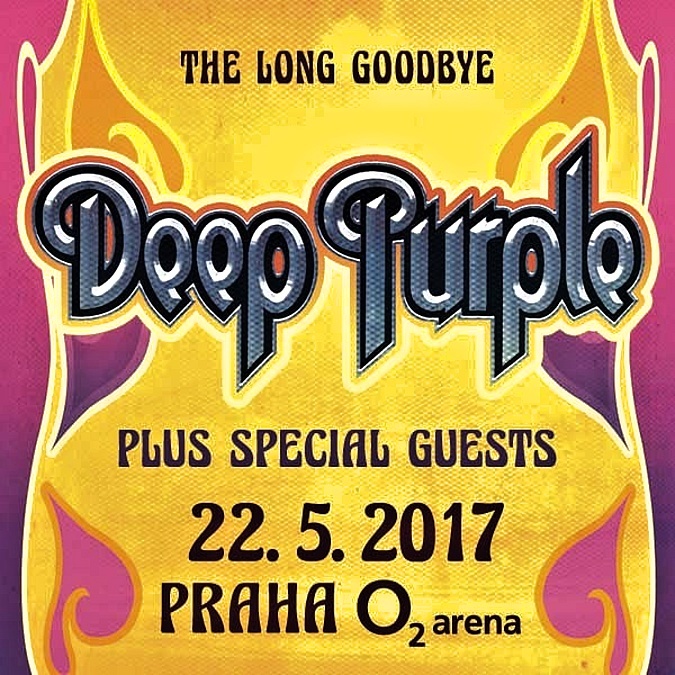 Podařilo se mi s odstupem necelých tří měsíců zažít vystoupení Uriah Heep i Kena Hensleyho s doprovodným bandem Our Propaganda (setlisty se shodovaly hnedle v polovině odehraných věcí), k povedeným řadím i komornější akce, jimž jednoznačně kraluje rozlučka Marty Kubišové. Na živý zážitek roku ale pasuju květnový pražský koncert Deep Purple v O2 Aréně.
4) Almanach Rock History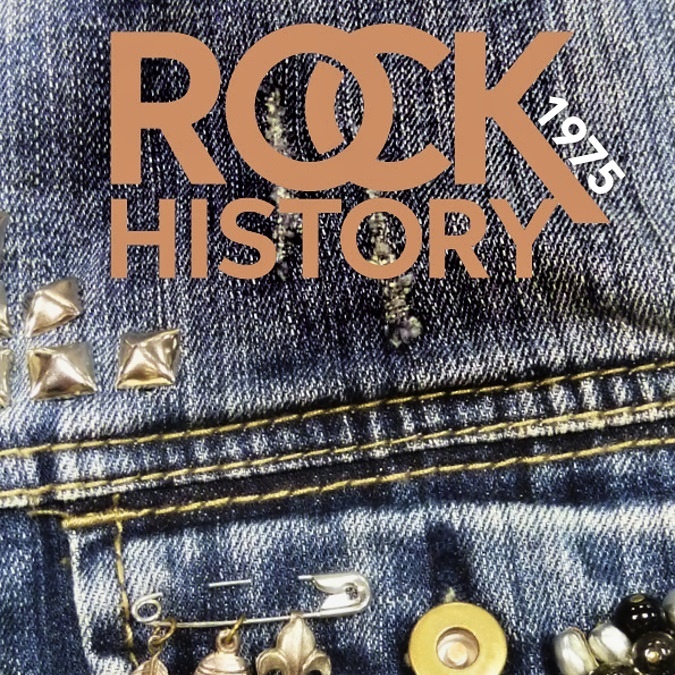 K tomu darmo co psát, to nutno číst.
.
.
.
.
.
.
.
5) Land of Hope and Glory – Ritchie Blackmore's Rainbow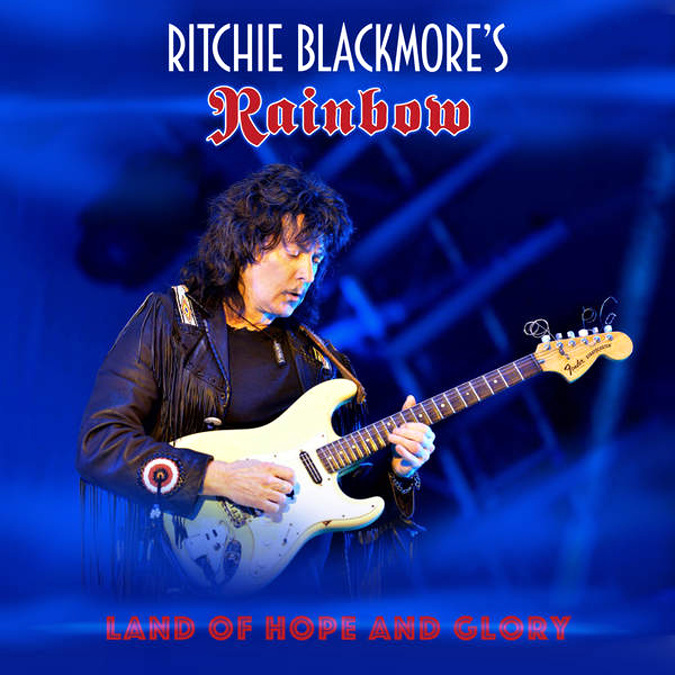 Nad několik vyrovnaných kandidátů, mezi nimž nechybí ani neuvážené činy veličin typu UFO a Jethro Tull (The Salentino Cuts a The String Quartets), vysoko ční tuctová vybrnkávačka za půl penny, kterou by kdysi Ritchie nenechal ani v šuplíku nebo na zkušebním pásu… Jak jsem psal už loni: "Tak dlouho jsem si přál, aby se vrátil k hard rocku, až bylo pozdě."
6) 2018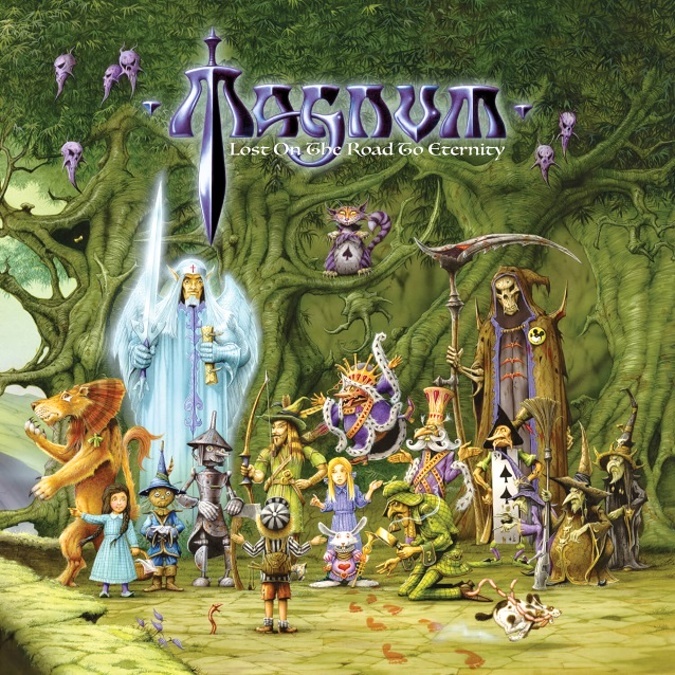 Píseň zůstává stejná. Každý rok si znova a znova říkám, že tak bohatá úroda se už nemůže opakovat, ovšem na útlum to nevypadá ani letos. Z již ohlášených novinek nutno zmínit lednové album Lost on the Road to Eternity melodických šampionů Magnum (těším se i na Chmelnici), vydání kompilace Kena Hensleyho Rare & Timeless s pěticí "previously unreleased" a zprávu o chystaném titulu Living the Dream, na němž pracují Uriah Heep. Náramně zvědav jsem i na připravovanou desku projektu JCM (Hiseman, Clempson & Clarke), který by při svém jarním turné mohl zabloudit i k nám a rozšířit tak nabídku, jíž vévodí koncerty Rogera Waterse.
Hlavu mi zamotal příjezd Rainbow… Jít, či nejít? Tuším, jak to nakonec dopadne. Však ani od pardubického Dynama se neodvracím, když se nedaří. Protože "Když jednou, tak navždy".
***
Předchozí ročník: 2016