Nezvratný proces každým rokem umenšující počet nových desek starých mistrů, mi dal v uplynulém roce na výběr z jednadvaceti studiových alb. Stejně jako loni jsem z nich vybral tucet kousků, jimž jsem věnoval nejvíc poslechovýho času. Na jeho základě by se do výběru dostal i titul Live Fire od power tria Wonderworld, navzdory nesporným kladům jsem však z důvodů hodných zřetele jeho tributní album do výběru nových nahrávek nezařadil.
Mezi ty, které mě tentokrát neoslovily patří mj. Hackettovo instrumentální dílo Under A Mediterranean Sky a trochu podle očekávání i pokračování Hessleinova projektu Night Drive 2, trucpodnikový titul V od Alcatrazzu s Doogiem Whitem nebo album The Quest od No/Yes. Do ruky se mi, bohužel, ještě pořád nedostala Slomanova novinka Two Rivers a jistě i některé další.
STUDIOVÁ ALBA:
BARN – Neil Young & Crazy Horse
Osvědčené spojení, za které přehršel minulých skutků mluví natolik jasnou řečí, že si může dovolit klamat názvem. Jakoby s Frankem 'Poncho' Sampedrem odešel z Crazy Horse i proslulej tah na bránu. Výpovědní hodnotu Youngových příběhů to ale nijak nesnižuje, ať už je vypráví s nerozvazbenou kytarou nebo piánem. Stodolu mám na vinylu, přebal americké "odpadkové" dyzajnérky Jenice Jungim Heo, která s Youngem spolupracuje přes dvacet let, jinou možnost nepřipouštěl.
CRASH OF THE CROWN – Styx
"Nový svět s veškerou svou silou a mocí vyrazí k záchraně a osvobození toho starého." (4. 6. 1940)… Koncepční dílo s úryvky proslovu Sira Winstona Churchilla, jejichž užití vysvětlil frontman Tommy Shaw: "Byl to člověk, který dokázal lidi spojit a dát jim naději." Věčně aktuální témata jako je hledání společné řeči a překonávání překážek jsou klíčovým poselstvím báječného alba s typicky vzletným patetickým soundem, na jehož vzniku se znovu vydatně podílel americký skladatel a producent Will Evankovich.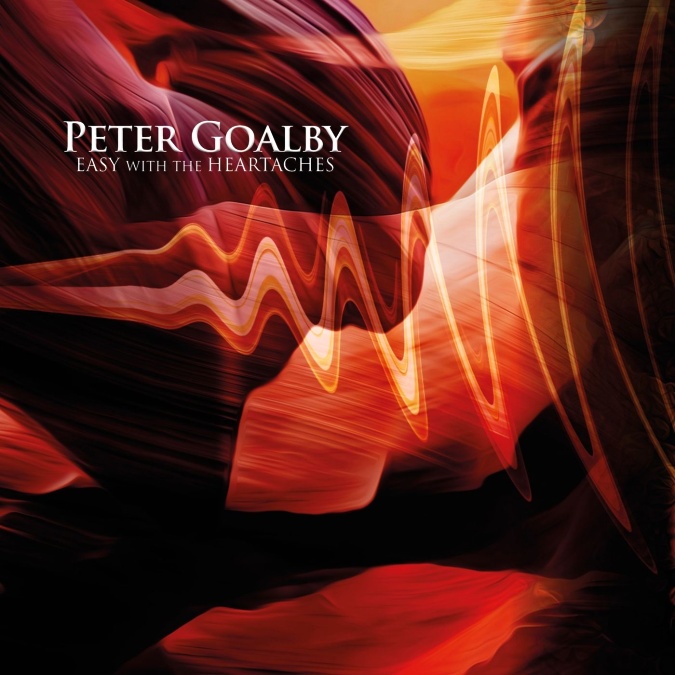 EASY WITH THE HEARTACHES – Peter Goalby
Zpěvák Fable, Trapeze a Uriah Heep odešel v roce '92 do civilu rozčarovaný z poměrů v hudebním průmyslu, aniž by se dočkal vydání připravené sólové desky. Po 17 letech nevyšel ani druhý pokus, až do třetice se loni jedenáctka autorských skladeb (s nepatrným příspěvkem Robina George), konečně dočkala. Vedle zpěváka s odpočatým hlasem plným zaujetí pro věc jí na svět pomáhal kytarista Eddy Morton a multiinstrumentalista Paul Hodson. Album pro pamětníky těch nejlepších časů AOR.
ELEVENTEEN – Lee Kerslake
Bubeník s úctyhodným curriculum vitae začal na svém albu pracovat už v roce 2015 a pokračoval, co mu jen stav a síly dovolily, aby ho nakonec dokončil i přes vyčerpávající boj s rakovinou. Jak uváděl, od samotného názvu desky, pro který se "vrátil" do školy, přes obsah skladeb až po vloženou přílohu se jedná o bytostně osobní dílo a je na místě k němu podle toho přistupovat. Eleventeen tedy není přehlídkou ekvilibristických výkonů, ale důstojným albem na rozloučenou. Jsem rád, že vzniklo.
FLESH AND BLOOD – Jimmy Barnes
Barnesovi jeho Australané rozumějí a já zas nemám nejmenší problém pochopit je. Osobitý zpěvák se v létě 2021 zapsal do tamní historie 13. albem na čele domácího žebříčku ARIA, kam to aspoň jednou dotáhnul v každé z posledních pěti dekád! Na "nejhlasitějším akustickém albu všech dob" opět spolupracoval se svým švagrem Markem Lizottem a ať už zpívá o nerozbitných rodinných poutech, životních vzestupech a pádech nebo snaze dát smysl všem špatným věcem, které jste udělali, dá se mu věřit každé slovo.
MY BOOK OF ANSWERS – Ken Hensley
Soubor příjemných melodických skladeb v Hensleyho duchu, což je pro mě víc než dost. Úvodní Lost (My Guardian) sice už úplně na chuť asi nepřijdu, pro Kena ale byla důležitá, tož nechám být. I podivení po letmým pokuku na internetu, že Right Here, Right Now nikdo nespojil s The Hanging Tree. Z dalších kousků těžko co vyzdvihnout, kdybych jooo musel, tak smutnokrásku Suddenly a sborovku Stand (Chase The Beast Away) s tak zpěvným refrénem, že se někdy sám neudržím.
OUTSIDER – Roger Taylor
Už minulým albem Fun On Earth (2013) mi bubeník Queen neskutečně kápnul do noty a Outsiderem znovu udeřil na správnou strunu. Ani on se nevyhýbá nejpalčivějším tématům doby, obavám z neúprosného plynutí času a života v izolaci a dílo příznačně věnoval všem, kteří se cítí ponecháni stranou. Při Isolation běhá mráz po zádech, do singlovky Gangsters Are Running This World si každý může dosadit svého oblíbeného gaunera. I tady si většinu nástrojů Taylor nahrál sám, s produkcí pomohl Joshua J Macrae, bicmen ze společných The Cross.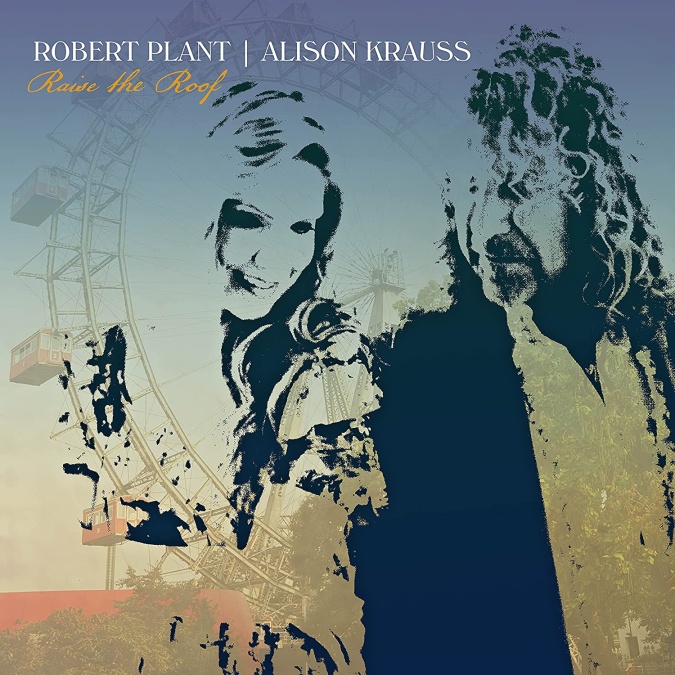 RAISE THE ROOF – Robert Plant & Alison Krauss
Platinové prodeje, druhá příčka Billboardu, Grammy za nejlepší album, nedalo se tehdy před tímhle párem uniknout a taky, proč by to kdo dělal. Umělecký způsob, jakým se Plant dokázal vyvázat z pout své slavné minulosti, nemá v rockovém světě obdoby. Tentokrát zkusil podruhý vstoupit do stejný řeky po boku královny amerického bluegrassu Alison Krauss s kolekcí znamenitých předělávek málo známých písní. Ve studiu se obklopili řadou mně stejně málo říkajících jmen a vykouzlili album přinejmenším stejně dobré jako byl debut.
THERE'S A LIGHT – Mark Stein
"Vždycky jsme se semknuli společně jako národ a vrátili se silnější, než jsme byli předtím. Moje píseň We Are One je o této jednotě a víře, že naše země a svět to zase zvládnou," pravil s vydáním alba frontman legendárních Vanilla Fudge. Vedle cover verzí oblíbených čísel People Gotta Be Free (The Rascals) a Ball of Confusion (The Temptations) znovu zařadil i sladkobolnou Let's Pray For Peace a patriotickou hymnu America The Beautiful. A přestože Markovu víru nesdílím a s jeho světonázorem se rozcházím, o albu bych nemohl říct ani zbla zlého.
TIGHTROPE – Cactus
Řečeno s klasikem, tohle není jen hudba, to je kus každýho z nás. Základem alba (ve hře byl i název Primitive Touch) je desítka výživných songů, který utečou dřív než zmizí voda v Sonoře, tož jsem rád i za "bonusovou" dvojici Headed For A Fall a Wear It Out s ex-parťáky Jimem McCartym a Petem Bremym. Povedl se i přebal, ač nejdřív trochu zarazí ta animální elektrárna. Každopádně Carmine Appice je v ráži i ve formě, v aktuální sestavě by tak formace neměla mít problém vydat se do Evropy. Kéž bychom se ještě někdy dočkali.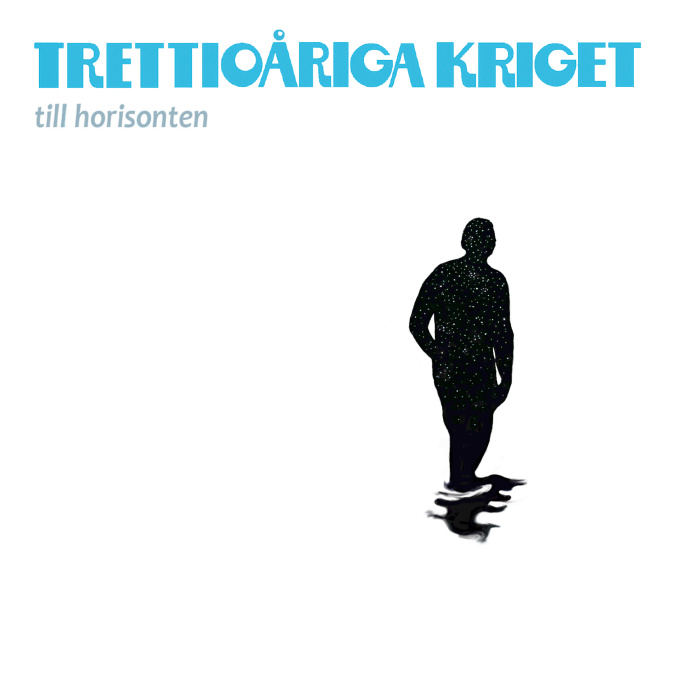 TILL HORISONTEN – Trettioåriga Kriget
Legendární švédský progrockový soubor, který zvolil název podle celokontinentální hrůzy v první půlce 17. stol., vydal od reunionu v roce 2004 ve stabilní sestavě s původním frontmanem Robertem Zimou už páté album. Je stejně vydařené jako ty předchozí, rozsáhlá instrumentální Cesta k horizontu ještě o fous lepší. Netuším, jestli kdy kapela v textech oslavovala vyplenění Prahy, ale každopádně v tuzemsku moc slávy nikdy nepobrala. Snad kdyby se nám vrátila aspoň část ukradených cenností…
TURNING TO CRIME – Deep Purple
Album předělávek, na němž exceluje uvolněný Don Airey, bylo nápadem producenta Boba Ezrina. Z padesátky tipů nakonec vznikla všehochuť, jíž by slušel podtitul legendy legendám. Jedenáctka zřetelně znachovatělých songů pocházejících od Boba Segera, Petera Greena nebo Boba Dylana je zpestřením letité vlastní tvorby. Co na tom, že autorské ambice šly pro tentokrát stranou, když vedle dokonalé hráčské techniky nechybí ani nefalšovaná muzikantská vášeň. Nejen při strhující závěrečné medley nazvané Caught In The Act by jeden klidně uvěřil, že to borci rozbalili společně ve studiu.
OSTATNÍ:
Domácí titul (1), živák (2), koncert (3) plus očekávání (4).
1) MOHLO BY TO BEJT NEBE… – Michal Prokop & Framus Five
Album ke zpěvákovým 75. narozeninám vyšlo na jaře, ale hudebně je barevný jak podzim. A veskrze aktuální. Slova z Žáčkovy Mé vlasti "Kde všichni věří jen své nevíře" by se mohla stát mottem doby, bonusová verze historického šlágru Svět naruby by mohla být jejím soundtrackem a mocná píseň z dílny kapelníka Precedensu Martina Němce Hoří Notre Dame mrazivým svědectvím: "Cestou nahoru hledám pokoru, co mi zbývá. Zdravím z Paříže, ona neví, že není věčná. Jako nejsme my, dole na zemi, smrt je vděčná." Až těžko uvěřit, že přesto všechno Michal Prokop zůstává životním optimistou.
2) …SOUNDS LIKE SWISS – Nektar
Historický dokument zachycující na 2CD a DVD rané Nektar v původní sestavě ve Švýcarsku '73 krátce po vydání třetího alba (prvního, jež vyšlo i v jejich domovině). Obsahuje kompletní show z Lausanne včetně 22minutové verze Journey To The Center Of The Eye a hodinové vystoupení v Ženevě pro pořad švýcarské televize Kaléidospop, jehož záznam byl dlouho považován za zničený. Plusem je i fajně vyvedený 12stránkový booklet se vzpomínkami fanoušků, pro něž se tahle muzika stala nedílnou součástí jejich životů. Není divu, tehdy ještě hudba měla duši.
3) BLUESOVÝ KONCERT – Paul Batto Trio, 25. 10. 2021, Příbram
Po těch dvou letech mrzí už samotný opakování nářků nad bídným stavem koncertního života v Česku, viz report z jediný navštívený regulérní akce. Bluesový koncert Battova Tria hodnotím i s odstupem na výbornou, obstál by i v mnohem nabitější konkurenci. Bez váhání vyrazím kdykoli příště.
4) 2022
Kupodivu už první měsíc v roce překvapil a naladil. V rychlým sledu vychrlil nové studiovky Magnum, Jethro Tull a Tonyho Martina, k tomu přihodil ultimátní živáky Cactus a Buffalo… Teď ještě, aby Deep Purple po nucené dvouleté pauze mohli 10. 2. na Floridě opravdu rozjet svý turné a aby archiv vydal i Hensleyho poslední album A Little Closer.
*****