Všetky príspevky od Borek
K ryze instrumentálním dílům jsem si cestu nikdy pořádně nevyšlapal, tohle jsem ale "musel" aspoň zkusit.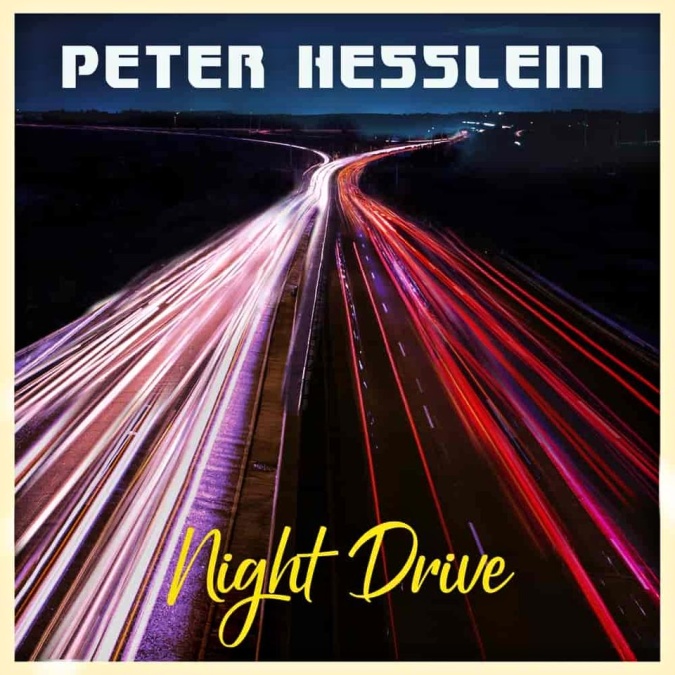 Občas při poslechu zavřu oči a představuju si, že stojím v kotli, na pódiu rozjetej Boss s perfektně šlapajícím Bandem v zádech a je mi dobře… Skvělá deska do hnusný doby.
S tímhle dokumentem jsem se cíleně minul před lety v kině i včera na Artu, po několikero upozorněních, že filmová skepse vyvolaná někdejším střetem s odpadovým seriálem na MTV není na místě, jsem večer zasednul a těch 90 minut jsem si náramně užil.
Další novinka, která se mi dneska dostala do ruky. Kapele Blue Öyster Cult jsem nikdy moc prostoru nedal, pořádně ani nevím proč, tohle album mi ale do ucha vlezlo samo.
Ochutnávka (EP A Parley With Angels) mě bavila, kompletní dílo poslouchám poprvé.
"Nepovažuji se za super-technika, ale skutečnost, že jsem dobře znal lidi a kapely, s kterýma jsem spolupracoval, mi pomáhala odhadnout, co chtějí a čeho mohou dosáhnout dřív, než si to sami uvědomili."
Martin Birch VIAC Martin Birch (27. 12. 1948 – 9. 8. 2020) →
Absťák po živý muzice to nezahnalo, ale bavil jsem se náramně. Borci i v sedmdesáti (Gerritsen ještě +2).
Velšský bard znovu baví, povzbuzuje, varuje i běduje nad pošetilostí lidstva. Zraje jak víno.
Dopolední útrp v Práglu vykompenzoval tenhle vinylový úlovek v bezva stavu. Kompilace obsahuje vzorky ze všech tří alb plus singlovou Hold Me, Save Me a jinde nevydaný song Queen.
První švýcarská rocková kapela, která podnikla turné po Británii, se dala znovu dohromady koncem roku 2009.
Série The Golden Years Of Dutch Pop Music zatím nejdůkladněji mapuje bohatou historii holandského rocku a popu. V posledních pěti letech vyšlo na 2CD's přes padesát dílů, pořídil jsem zatím tři výběrovky (The Seventies Part 1 & 2 a Seventies Nuggets) sestavený Willemem van Kootenem, který pod pseudonymem Joost den Draaijer proslul coby dýdžej pirátské stanice Radio Veronica.
S respektem k RPI a ještě větším ke krautrocku mám za to, že z kontinentální Evropy to bylo právě Holandsko, kde to v hudebním kotli během šestý a sedmý dekády kvasilo nejvíc.
Ten termín jsem poprvé zaznamenal někdy na přelomu sedmý dekády s osmou na letenský burze v souvislosti s kapelou Point Blank. Líbil se mi její název stejně jako přebaly desek a co si vybavím, pělo se tam na ni i dost chvály. Ve snaze přiblížit mi o co kráčí, borec zasvěceně povídá: "jižanskej rock, vole… dvě tři kytary rozumíš, jízda jak prase, vole" a začal hoblovat imaginární nástroj, do rytmu házet bosou hlavou a přidal několik dalších jmen představitelů žánru, z nichž jsem si zapamatoval jenom Blackfoot. K bližšímu kontaktu ale tenkrát nedošlo. Tři kytary, proboha na co? Kdyby tam radši šoupli hammondky… VIAC "Hell yeah!" aneb trnitá cesta na jih →
Poprvé komplet, dojmy nad očekávání. Uvidím, co na to ráno moudřejší večera…
Pod názvem Jazz Rock Line 1971-1981 vydal Supraphon páté pokračování vydařené kompilační série mapující historii domácí hudební scény.
2CD přináší 31 skladeb od desítky kapel, booklet obsahuje stručné žánrové ohlédnutí a dobový obrazový materiál. VIAC Jazz Rock Line 1971-1981 →
Když pominu, co jsem včera zažil v jednom obchodě, kde to byl spíš střet s blbostí, tak tohle je má první srážka s koronavirem – Don Airey ruší/odkládá jarní turné a 18. 3. na Chmelnici nevystoupí…
Po neúspěšných sessions s producentem Tonym Clarkem od The Moody Blues se King Crimson odebrali do londýnských nahrávacích studií Wessex Sound, kde během léta 1969 připravili debutové album. V Evropě (Island Records) bylo k mání 10. října tr., Amerika (Atlantic Records) se dočkala o dva měsíce později, bo nejen mistr tesař, ale i technik se někdy utne. VIAC Barry Godber (*1946 – †1970) →