STUDIOVÁ ALBA:
První polovina letošního roku se nesla v duchu rčení "po posvícení bejvá … půst," nakonec se ale počtem nových děl starých mistrů nijak nelišil od předchozích výživných let. A stejně jako v minulosti, i tentokrát se mi do osobní dvacítky nejvydařenějších alb vešlo několik sólových titulů od muzikantů, kteří zaktivovali svůj autorský potenciál až mimo domovskou kapelu.
A Parley With Angels – Fish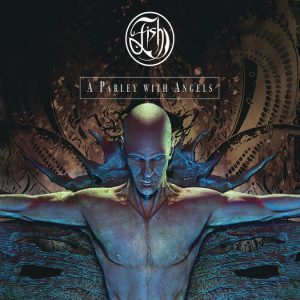 Není to regulérní album, ale i ta půlhodina nového materiálu, jež je předzvěstí připravovaného titulu Weltschmerz, funguje jak se patří a svoje místo si tu nepochybně zaslouží. Vzešla z osvědčené autorské kooperace s dvojicí kytaristů Robin Boult a Steve Vantsis, kterou možno na rozdíl od zbytku studiové sestavy slyšet i v živé části EP, jež je záznamem vystoupení v londýnské Islington Assembly Hall v prosinci 2017.
As Long As I Have You – Roger Daltrey

Album vydané po čtvrtstoleté sólové přestávce je autorovými slovy: "… návratem ke kořenům, kdy jsme byli začínající kapelou, která hrála soulovou muziku pro pár lidí." V sedmi skladbách kytaroval kariérní souputník Pete Townshend, čtyři z jedenácti songů jsou předělávkami zpěvákových oblíbených čísel, jež ho provázela životem. Sice víc oblibuju samotný kořeny, ale tenhle návrat rozhodně stojí za slyš.
Crossing The Tracks – David Cross

K jarnímu instrumentálnímu experimentu Another Day se saxofonistou Davidem Jacksonem (ex-Van der Graaf Generator) přidal neúnavný houslový virtuóz další jedinečný titul s tuctem podmanivých skladeb, jejichž atmosféru dotváří půltucet vokalistek včetně jednoho hlasu z nebe, patřícího proslulé zpěvačce jemensko-židovského původu jménem Ofra Haza.
Egypt Station – Paul McCartney

Nemám to moc s čím porovnávat, bo ani všechna předchozí alba s McCartneyho účastí dohromady (vč. Beatles, Wings, sólo) jsem neslyšel tolikrát, jako samotný Egypt Station. Četl jsem spoustu recenzí, postřehů, dojmů a při každým poslechu špekuloval, co že se to vlastně stalo… Už asi vím.
El Dorado – John Sloman

Zpěvák a multiinstrumentalista s nedobrou zkušeností z Uriah Heep v aktuálním století ožil a od Dark Matter (2003) nahrává alba, jež by mu mohla závidět leckterá zavedenější jména. El Dorado pojednává o tragickém osudu jeho bratra Roberta poté, co odjel do Arkansasu, onemocněl a vrátil se do Walesu, kde strávil bezmála rok v nemocnici, než nakonec zemřel. K jednotlivým částem příběhu Sloman připojil svůj komentář.
Eye Of The Stygian Witches – Ashbury

Veteráni arizonské hudební scény Randy a Rob Davisové a pečlivě připravené třetí album vydané v kooperaci s německým labelem High Roller Records i na LP. Přebal je úlitbou metalové komunitě, která Ashbury přijala za své, obsah ovšem kráčí pevně ve šlépějích svých melodických předchůdců s uhrančivou kombinací akustických a elektrických kytar a vokálních harmonií. Radost poslouchat.
Gravity – Praying Mantis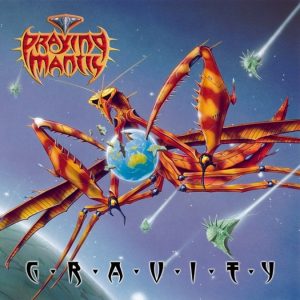 Fanouška Uriah Heep nemůžou rozhodit časté personální rošády, za svým neuspořádaným vztahem k partě kolem Tina a Chrise Troyových jsem tak vždycky viděl spíš metalovej odér prvních alb, která rozhodují o tom, zda kapelu důsledně sledovat. Až s odstupem času jsem zjistil, že během let kamsi vyvanul a poslední tituly s vůní AOR si plně vychutnávám. Bonusem budiž působivé obaly Rodneyho Matthewse, který s kapelou spolupracoval už zkraje osmdesátých let.
Heroes – JCM

Digipak obsahuje jedenáct pečlivě vybraných kusů (LP jinak seřazených devět, schází Grease The Wheels a Foyers of Fun) a je znamenitou coverovou poctou mnohým zesnulým kolegům a přátelům v podání colossálního tria JCM (Jon Hiseman, Clem Clempson, Mark Clarke). Až mrazí při pomyšlení, že přerušené turné k albu bylo poslední aktivitou výjimečného bubeníka, jenž byl iniciátorem celé akce. Zemřel sedm týdnů po odehrání posledního koncertu.
In My Head – THE KRP

Nevšední album projektu Keithe Reida, do loňského roku výhradního textaře a nehrajícího člena Procol Harum, na němž se mj. podílela i dvojice John Waite a Steve Booker spolupracující již na Reidově přehlíženém debutu The Common Thread (2008). Slovy Manfreda Plötze, muzikanta (t. č. ve službách Pavlov's Dog) a majitele bavorského labelu Rockville Music, kde album vyšlo: "Je to nádherná sbírka oduševnělých písní, která však není pouze o hudbě, ale rovněž o mimořádném Keithově talentu. Je to básník a zároveň jedinečný fenomén v hudební historii, jenž byl po desetiletí nezbytnou součástí slavné kapely, aniž by s ní sdílel scénu."
Living The Dream – Uriah Heep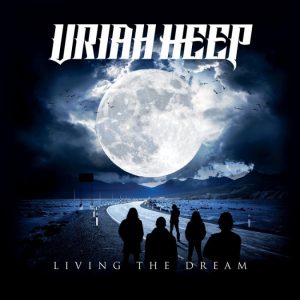 Všem škarohlídům navzdory bude kapelník Mick Box se svou partou dál objíždět všemožný štace a v nepravidelných intervalech vydávat nová alba. A pro obé vždycky najde vděčné publikum. Však ani tomuhle titulu neschází žádný z atributů, které z Uriášů dělaj, co jsou, včetně hymnických refrénů, hlavního poznávacího znamení kapely. Ocenit nutno i přínos kanadského producenta Jaye Rustona, který se ukázal být skvělou volbou… Schválně, kdo si dneska vzpomene na Melissu Millsovou?
Lost on the Road to Eternity – Magnum

Album opětovně zabalené v poutavém přebalu Rodneyho Matthewse pokračuje v cestě nastolené s příchodem nového milénia. Pravda, ne každý se na ni s kapelou vydá, bo vzletné melodie vždy balancují na hranici kýče a nepřekročí ji pouze skuteční mistři oboru. Clarkin je velmistrem. Navíc obklopeným jedinečnou sestavou, jak bylo možno v Česku znovu zažít i naživo.
Meanwhile, Back In The Garage – Graham Bonnet Band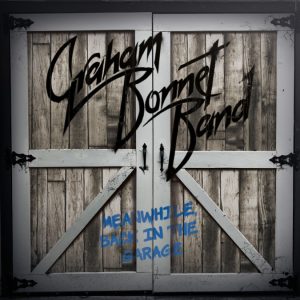 Z první sestavy Bandu sice po frontmanově boku zůstala jen sličná basistka Beth-Ami Heavenstone a chvílema se tu zbytečně tlačí na pilu, přesto je nové album vydařeným pokračovatelem titulu The Book (2016), ať už se zrovna line v hardrockovém, metalovém nebo pompézním hávu. Bonnet si poradí se vším.
On The Edge – Frijid Pink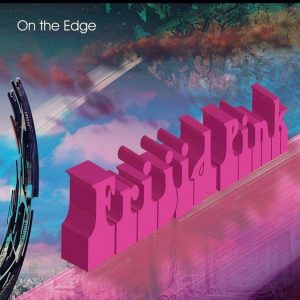 Zástupce kdysi košaté detroitské scény oslavil padesátku mimořádně svěžím a vyrovnaným dílem, které tentokrát nehyzdí nemožný obal, jak tomu u Frijid Pink bývalo zvykem. Co na tom, že z původní sestavy zbyl poslední mohykán Rick Stevers (bicí) a že už to ani není takovej Adrenaline, co kdysi.
One of A Kind – Don Airey

Klávesista Deep Purple s titulem z University of Nottingham a diplomem z Royal Northern College of Music v Manchesteru se podílel na vzniku celé řady desek, které se řadí k naprosté klasice. Na pátém sólovém albu ho doprovází osvědčený band s výborným zpěvákem Carlem Sentancem a ještě lepším kytaristou Simonem McBridem. Nejen řemeslná kvalita, ale i potěcha z hraní tu čouhá z každé noty.
Prodigal Dreamer – Pavlov's Dog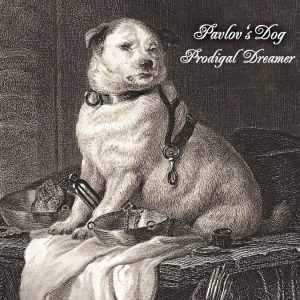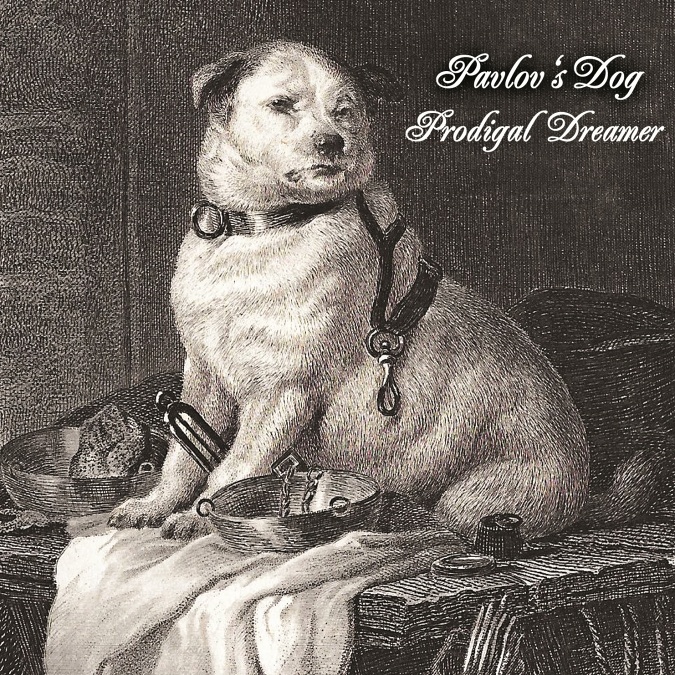 Během nekončícího evropského turné (často a rád vzpomenu na pražské zastávky ještě za časů Ozzyho…) si Surkampova formace odskočila do domovského St. Louis, kde natočila album o 13 výživných skladbách. Vyšlo v ten samý den na stejném labelu jako Reidovo In My Head a poslouchá se náramně, nejen přebal však dává tušit, že studiový kruh kapely s nenapodobitelným frontmanem se uzavřel.
Reinvention – Gryphon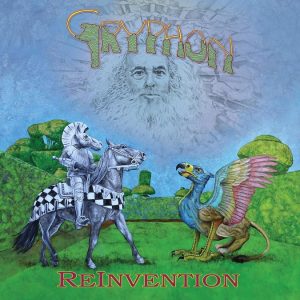 O novém albu nevšední progfolkrockové formace v klasické sestavě se začalo mluvit už na podzim 2007, první reunionová desetiletka však přinesla jen minimum koncertů a v dubnu 2016 odchod Richarda Harveyho, vytíženého jinými aktivitami. Roky zrající materiál se ale nakonec přece jen dočkal a zaplať pánbů za to. Je důstojným holdem gryphonovské minulosti i oslavou jejich přítomnosti.
Resurrection – Michael Schenker Fest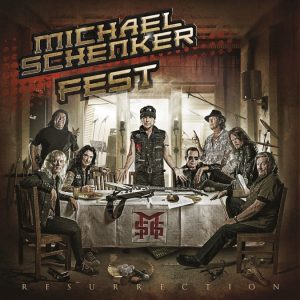 Nezpochybnitelnou instrumentální dovednost, v minulosti mnohokrát prokázanou kompoziční zručnost a nádavkem žánrovou věrnost nabízí slovutný kytarista, jenž se v nejčerstvějším projektu spojil s kvartetem zkušených vokalistů (Graham Bonnet, Doogie White, Gary Barden a Robin McAuley), s nimiž nahrál ve všech směrech poctivé hardrockové album. Pro někoho málo, pro jiného dost. Pro mě až až.
Roads Less Travelled – Martin Barre

Vynikající album osobitého kytaristy s dlouhatánskou zkušeností po boku Iana Andersona aneb pestrá směsice rockové, bluesové, lidové i progové hudby, osvěžená hlasem dvojice folkařek, které vhodně doplňují osvědčeného Dana Crispa. Na škodu není ani mnohde přítomný závan tullovské minulosti, divit se mu nemožno.
The Road To Hell – Sunstorm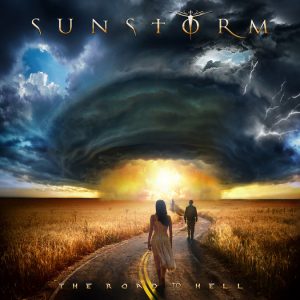 Již pětialbový projekt v čele s nestárnoucím americkým pěvcem J. L. Turnerem. Právě stabilně skvělý frontman povyšuje Sunstorm nad mnohé další řemeslně zručné produkty vzešlé z dílny aktivního italského labelu Frontiers Records, založeného v roce 1998 byznysmenem Serafinem Peruginem.
Wonderworld III – Wonderworld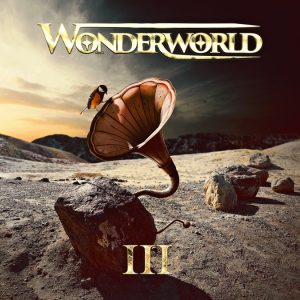 Třetí deska vikingskoitalské trojice Wonderworld (Roberto Tiranti, Ken Ingwersen a Tom Arne Fossheim), která se sehrávala po boku Kena Hensleyho coby poslední sestava Live Fire, vznikala na podzim loňského roku ve studiu Lionheart v norské metropoli Oslo. Zpívající basista sice radikálně změnil imidž, nosné nápady a přehršel energie z minulých alb však zůstaly.
OSTATNÍ:
Domácí titul (1), živák (2), koncert (3), událost (4) a průser (5) roku plus očekávání (6).
1a) Tulák po hvězdách – Progres 2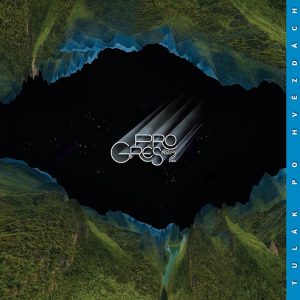 Koncepční album vydané v rámci oslav 50. výročí kapely, nahrané stabilní a našlapanou sestavou Pavel Váně, Zdeněk Kluka, Pavel Pelc, Miloš Morávek a Roman Dragoun. Zhudebněný příběh na motivy stejnojmenného románu Jacka Londona z roku 1915 není na první dobrou, vyžaduje soustředěný poslech. A plně si ho zaslouží.
1b) Černý racek / To nejlepší – Oldřich Veselý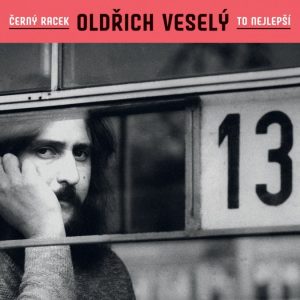 Ne všechny posmrtné tituly jsou především projevem hyenismu zainteresovaných osob a firem. Kompilace Černý racek, jejímž editorem byl Karel Deniš, je vkusnou poctou muzikantovi, jakých u nás nikdy nebylo nazbyt. Obsahuje 16 ideálně vybraných skladeb z období 1968-2011 a výpravný booklet se vzpomínkovým textem Petra Gratiase, kompletní diskografií a archivními fotkami.
2) Memories In Rock II – Rainbow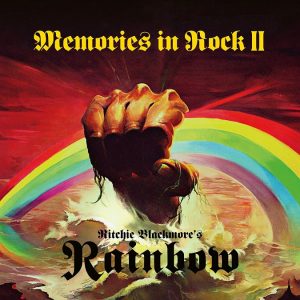 Vítaný připomínač vzpomínek na jeden vydařený nostalgický večer v Praze, sestavený z trojice koncertů Ritchie Blackmore's Rainbow v Británii (Londýn, Glasgow a Birmingham) s téměř totožným setlistem, doplněný novým songem Waiting For a Sign. V limitovaném počtu je k mání i na 3LP, s jejichž vkládáním do risingovského obalu si Ritchieho label Minstrel Hall Music hlavu nelámal.
3) Us + Them Tour – Roger Waters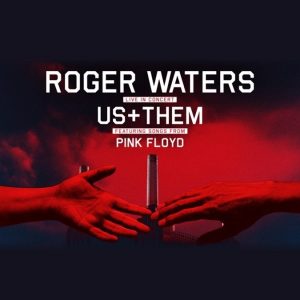 Koncertním měsícem loňského roku byl jednoznačně duben se třemi výtečnými pražskými akcemi (Magnum, Rainbow a Waters), o nichž psáno na Rockovici pod samostatnými hesly. Z ostatních mi nejpříjemnější překvápko přichystali Slade ve finále 3. ročníku pardubického Friends festu, přátelského festivalu plného Ameriky. Gudbuy T'Jane!
4) Bohemian Rhapsody – film

Už jsi viděl Bohemian Rhapsody? Otázka, který se koncem roku nedalo uniknout, stejně jako obecně příznivému přijetí filmu, ale i poznámkám o řadě nepřesností, jichž se jeho tvůrci dopustili. Jako vyhlášenej faktografickej magor říkám, no a co? Však to není dokument, ale hranej film, kterej má být "oslavou rockové skupiny Queen, jejich hudby a především Freddieho Mercuryho." A taky že je.
Potlesk na konci filmu, to jsem v kině zažil podruhý v životě, po 40 letech.
5) Česká hymna 2.0 – Miloš Bok

Za normálních okolností bych za omyl sezóny označil album Tattooed On My Brain, přestože naživo jsem si před časem skotskou legendu s Carlem Sentancem na McCaffertyho postu celkem užil. Tohle ale prostě nejsou Nazareth.
Už s příchodem loňského jara si ovšem průserový titul najisto zarezervovali pánové Jiří Kejval a Miloš Bok s nápadem stejně pošahaným jako neomluvitelným. První coby předseda Českého olympijského výboru a původce zhůvěřilého podniku, druhý jako hudební skladatel. I s odstupem času si troufám říct, že nic tak odpudivýho jako byl jejich návrh nové verze státní hymny, jsem v životě neslyšel. Postfaktická doba vymknuta z kloubů šílí, tož snad ani nepřekvapí, že jeden za tu zhovadilost neváhal vyhodit 600 tisíc a druhý žádal metál…
6) 2019

Čerstvá zkušenost velí držet se při zemi, tož prozatím si bohatě vystačím s lupenem na Progres 2 v Pardubicích, bo do Lucerna music baru jsem se koncem roku na jejich výroční koncert nedostal. Těším se a zároveň doufám, že se nakonec podaří i příběh Darrella Standinga připravit k jevištnímu předvedení, jak o tom píše Pavel Váně na stránkách kapely.
***