CD AMS – AMS 245 CD /2015/
Popsat vlastními slovy obsah jediného, ještě k tomu výborného alba projektu La Curva di Lesmo je zatraceně těžké, ale pokusím se o to. Deska obsahuje pouhé tři delší kompozice, přičemž parametry "písně" splňuje pouze první polovina úvodní La posa dei morti. Zbylé dvě jsou spíš hororově laděnou, moderní operou, ovšem v art rockovém aranžmá. Trochu mi to připomíná Höstsonaten a jejich The Rime of Ancient Mariner (Chapter One), ale v italštině…
Projekt La Curva di Lesmo dali dohromady dva veteráni italské prog rockové scény Stefano Agnini (La Coscienza di Zeno) a Fabio Zuffanti (Finisterre, Höstsonaten, La Maschera di Cera), ale nebyli v tom pochopitelně sami a seznam všech zúčastněných si můžete přečíst dole pod recenzí. Oba hudebníky inspiroval nejenom klasickej italskej progresivní rock z první poloviny sedmdesátých let, ale aj umělec Guido Crepax a jeho kultovní komiksová série Valentina. Ta vycházela v letech 1965, až 1995 a její první příběh se jmenuje stejně, jako slavná zatáčka na automobilovém okruhu v Monze, tedy "La Curva di Lesmo". Nutno dodat, že podle grafiky onoho komiksu vypadá i kompletní nosič: od rozkládacího obalu, přes booklet, až po potisk samotného CD. Je to parádní pokoukání a opravdu pěknej přírůstek do každé (art)rockové sbírky. 
Texty jsem si našel a s pomocí překladače aj přeložil, ale moudrej z nich nejsem. Je to taková v metaforách psaná poezie a pro jejich plné pochopení by je musel přepsat opět básník, ale co už. To, že nepopisujou zrovna nic extra veselého je zřejmé i tak. Jsou to takové mysteriozní thrillery o lásce a mezilidských vztazích a nakonec u toho vždycky někdo umře. Všechna slova napsal Stefano Agnini a u prvních dvou skladeb složil i hudbu. Jenom pod tou třetí – a nejdelší – je jako autor podepsanej Fabio Zuffanti a je to pořádná jízda. Ale pěkně popořádku… 
Úvodní La posa dei morti (Póza mrtvých) má osm a půl minuty, ovšem stačí první čtyři sekundy a jsem blahem bez sebe. Žádné dlouhé přešlapování na jednom místě, tady se na stříbrném podnose servíruje rovnou hlavní motiv. V té melodii je něco povznášejícího a tragického zároveň a pokaždé mě rozebere do posledního šroubku. Píseň je to kouzelná a její dopad na moje emoce znásobuje nejenom v pozadí vyhrávající Mellotron, ale především hlas nekorunované princezny italské indie rockové scény Beatrice Antolini. Nevím, kdo tuto zpěvuli objevil, ale její obsazení bylo trefou do černého. V čase 02:35 se ke slovu přihlásí varhany, které poklidně plynoucí píseň nakopnou a zároveň otevřou stavidla přívalu živelné energie, ale po krátké erupci si bere hlavní slovo opět onen neodolatelně melodický leitmotiv a svůdný vokál smyslné Beatrice. Druhá poloviny skladby je už čistě instrumentální dohrou a splňuje vše, co si představuji pod pojmem "symphonic prog"…
K první, písničkové polovině skladby byl natočenej i pěknej (bohužel cenzurovanej) videoklip, ve kterém je několik odkazů na Crepaxovu komiksovou tvorbu. V rolích "funebráků" si v něm zahráli i Agnini se Zuffantim a jde o podařené, hororové dílko s prvky černého humoru.
Následující L'isola delle lacrime (Ostrov slz) se rozrůstá na ploše přesahující hranici sedmnácti minut a první slovo, které mě při jejím poslechu napadá, je duet. Mužské hlasy zpívají Claudio Roncone s Maxem Manfredim a ženský Jenny Sorenti, která se skupinou Saint Just nahrávala desky již v první polovině sedmdesátých let. Vokální melodie jsou tady okouzlující, ale zároveň i poněkud nezvyklé a nevím, jestli se jejich autor inspiroval italskou lidovou hudbou, nebo divadlem. Z projevu všech protagonistů je navíc slyšet i trochu škrobený, dramatický patos a tak to na mě působí jako do současnosti situovaná, moderní opera. Nechybí flétna, nechybí housle, ale hudební doprovod je čistě (art)rockový a nic na tom nemění ani pár elektronických vsuvek. Představy, které se mi u toho honí hlavou jsou všelijaké, ale jedna se opakuje docela často. Vidím Benátky, vodní kanál v zapadajícím slunci, štíhlou loď a na ní zamilovanej pár zpívající operní duet…
Na závěrečnou Ho rischiato di vivere (Riskoval jsem svůj život) by se asi nejlíp hodilo označení "epic masterpiece". Tedy, po našem, epickej majstrštyk. Napsal ji Fabio Zuffanti a ten, kdo ho má naposlouchaného z některého z mnoha projektů, kterým pomáhal vdechnout život, jeho rukopis s největší pravděpodobností pozná. Asi nejvíc se to přibližuje k tomu, co dělal se skupinami Höstsonaten a La Maschera di Cera – tedy k energickému, ovšem zároveň aj neodolatelně melodickému symphonic progu. Celá suita je sice rozporcovaná do pěti na sebe navazujících kapitol, ale plyne naprosto nenuceně a jednotlivé vrstvy, barvy a nálady do sebe zapadají jak puzzle. Je to dobrodružná cesta a teprve na jejím konci si uvědomím, že jsem celou tu dobu poslouchal jen jednu, bezmála půl hodiny trvající skladbu. 
Současnou hudbu moc neposlouchám a nová alba si kupuji jenom ve zcela výjimečnejch případech, ovšem tohle je pecka. Cédéčko jsem si koupil hned po jeho vydání, okamžitě si ho zamiloval a drží mě to dodnes. Především L'isola delle lacrime mě při každém poslechu doslova vcucne a to pak sedím s otevřenou hubou a emoce se ve mě vařej, jak v natlakovaném papiňáku. Jenom vybouchnout.
Skvělá práce.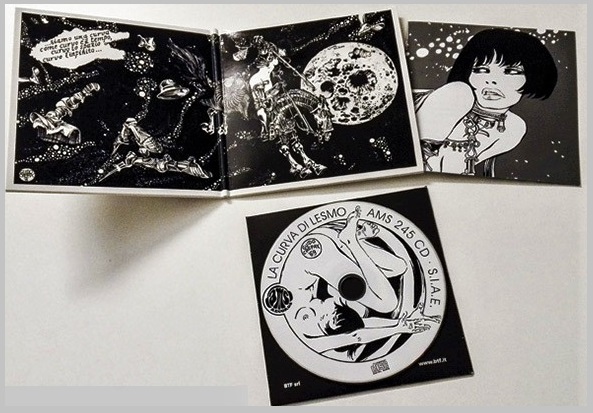 SKLADBY:
1. La posa dei morti   (8:29)
2. L'isola delle lacrime   (17:14)
3. Ho rischiato di vivere   (26:21)
–  Ho rischiato di vivere, Parte prima
–  Rittrato di donna in nero
–  Memoriale
–  Gargoyle
–  Ho rischiato di vivere, Parte seconda

SESTAVA:
Stefano Agnini – EMS VCS3, Moog, Solina, Elka Synthex, Roland Super Jupiter, Roland TB303 bass, Roland TR808 drum, Keys organ, Waldorf Streichfett, Mellotron 4000D, Mankin Memotron
Fabio Zuffanti  – Chitarra basso, pedaliera dei bassi, effetti
Ospiti: 
Claudio Roncone – voce in 2
Beatrice Antolini – voce in 1
Max Manfredi – voce in 2
Matteo Merli – voce in 3
Claudio Milano – voce in 3 (NichelOdeon, InSonar)
Jenny Sorrenti – voce in 2,3 (Saint Just)
Jutta Taylor Nienhaus – recitativo in 3 (Analogy)
Laura Marsano – chitarra elettrica (La Maschera di Cera, Zuffanti)
Fabio Gremo – chitarra classica in 2,3 (Il Tempio delle Clessidre)
Gabriele Guidi Colombi – basso in 1 (La Coscienza di Zeno)
Boris Valle – pianoforte in 3 (Finisterre)
Andrea Orlando – batteria (La Coscienza di Zeno, Finisterre)
Loris Lombardo – percussioni in 2
Domenico Ingenito – violino in 2 (La Coscienza di Zeno)
Sylvia Trabucco – violino in 2,3 (Höstsonaten, Periplo)
Edmondo Romano – flauti in 2 (Eris Pluvia)
Luca Scherani – fisarmonica e arrangiamenti archi in 2,3 (La Coscienza di Zeno, Höstsonaten, Periplo)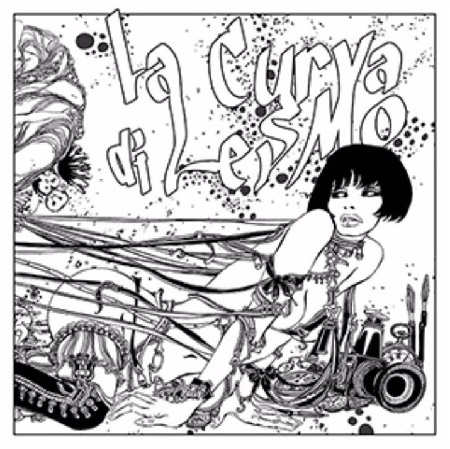 La Curva Di Lesmo
La Curva Di Lesmo
Prog Rock, Art Rock, Symphonic Rock
AMS
2015
CD, LP
3
CD AMS - AMS 245 CD /2015/