Když v říjnu 1971 ukončila činnost jazzrocková legenda Colosseum, přešel Chris Farlowe do Atomic Rooster, Dick Heckstall-Smith se začal věnovat sólové kariéře, Dave 'Clem' Clempson byl první volbou Stevea Marriotta z Humble Pie za odcházejícího Petera Framptona a Dave Greenslade založil vlastní kapelu.
Na pokračující spolupráci se tak domluvili jen bubeník Jon Hiseman s basákem Markem Clarkem, kteří se na jaře 1972 dohodli s kytaristou Allanem Holdsworthem (ex-Igginbottom) a krátce působili jako trio. Zrod kapely nazvané Tempest byl dokončen v červnu, když Hisemanovu nabídku na obsazení postu vokalisty přijal Paul Williams, legenda anglické hudební scény 60. let (ex-Georgie Fame And The Blue Flames, Wes Minster Five, Zoot Money Big Roll Band, John Mayall's Bluesbreakers, Alan Price Set, Juicy Lucy).
V listopadu formace v londýnských AIR Studios natočila eponymní album, v jehož závěru  se dostalo i na song Upon Tomorrow, původně připravený ještě pro Colosseum, který byl tou nejlepší připomínkou jazzrockové minulosti rytmické sekce.
Album, jehož obal je dílem v Německu narozeného surrealisty a světoběžníka 'Abdula' Matiho Klarweina, vyšlo v lednu 1973 a měrou vrchovatou potvrdilo instrumentální i skladatelské schopnosti všech zúčastněných. Všeobecně příznivý ohlas ještě umocnila úspěšná koncertní šňůra po kontinentální Evropě, po jejímž skončení se Tempest v roli předkapely zúčastnili amerického turné Roryho Gallaghera.
Od konce května 1973 působili Tempest krátký čas jako kvintet, když jejich sestavu posílil kytarista Ollie Halsall (ex-Timebox, Patto). Poprvé se v tomto složení představili 27. 5. v Queen Elizabeth Hall v Londýně, kde 2. června absolvovali i bezmála hodinové vystoupení v Golders Green Hippodrome pro BBC a nemnoho přímých posluchačů, při němž zazněla většina skladeb z prvního alba. A jestliže se debut Tempest dá považovat za mimořádnou událost, směle za ni možno vydávat i tenhle koncert. Význam nahrávky násobí skutečnost, že ještě během června se rozhodl kapelu opustit Williams a o měsíc později ho následoval i Holdsworth. Věčná škoda.
Hojně rozšířený záznam se oficiálního vydání dočkal až v rámci kompletu Under the Blossom: The Anthology, který spatřil světlo světa v září 2005.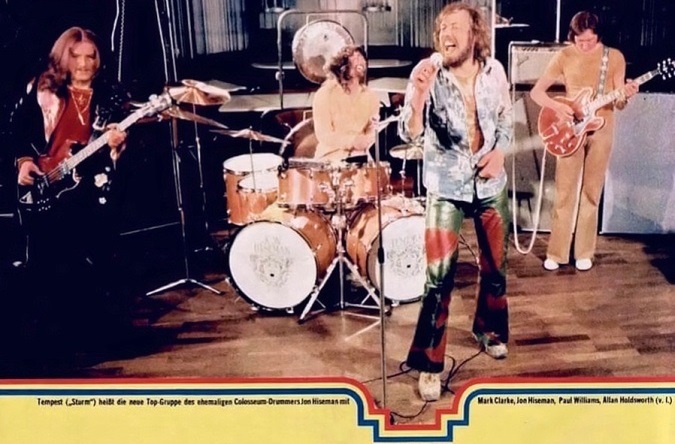 V nejlepším se však nepřestává, tož se Hiseman, Clarke a Halsall rozhodli pokračovat dál jako trio. Fanouškům se poprvé představili 26. srpna 1973 na festivalu v Readingu a během října a listopadu nahráli druhé album, na němž spolupracovali s Gerrym Bronem, producentem a majitelem Bronze Records a Geoffreym Emerickem, zvukovým technikem Beatles.
Ollie Halsall se autorsky podílel na polovině skladeb a prostor dostala i předělávka písně Lennona a McCartneyho Paperback Writer.
Oproti svému předchůdci výrazně pestřejší album Living In Fear, na přebalu opět s logem od Fabia Nicoliho, který se v sedmdesátých letech jako výtvarný režisér podílel na vzniku desítek obalů (Ken Hensley, Rick Wakeman, Supertramp, Strawbs, aj.), vyšlo v únoru 1974.
A přestože i další evropské turné s několika koncerty v Anglii zaznamenalo úspěch, unáhlený Halsallův odchod v polovině roku napsal definitivní tečku za historií kapely.
Dva dokončené songy (You and Your Love a Dream Train), které formace nahrála na začátku dubna 1974 v AIR Studios s producentem Rodem Lyntonem pro původně zamýšlené třetí album, se po více než 30 letech od svého vzniku objevily na uvedené kompilaci, která představuje dokonalé zmapování nedlouhého života nevšedního tělesa.
Tempost-
Jon Hiseman v roce 1975 sestavil Colosseum II s Garym Moorem a Donem Aireym a v období 1976-77 nahráli tři alba (Strange New Flesh, Electric Savage a War Dance). Později působil v jazzových souborech, se saxofonistkou i manželkou Barbarou Thompson vydali nespočet titulů a věnovali se filmové i televizní hudbě. Hiseman nemohl chybět ani při reunionu originálních Colosseum, s nimiž se několikrát představil i v Česku.
Mark Clarke navázal na někdejší epizodní spolupráci s Uriah Heep účastí na druhé sólovce Kena Hensleyho Eager To Please (1975), kam si přinesl i dva vlastní songy (In The Morning a tempestovský Stargazer), podílel se na jednoalbovém projektu Natural Gas, mihl se v Blackmoreových Rainbow, spolupracoval s Billym Squierem (album Don't Say No, 1981), Davym Jonesem (The Monkees) a Ianem Hunterem (Mott The Hoople), opakovaně vystupoval s Mountain (1985 a 2003) a rovněž se zúčastnil reunionu Colossea. V roce 2010 se dočkal debutové sólovky Moving To The Moon.
Allan Holdsworth působil v Soft Machine (album Bundles, 1975), Gong (Gazeuse!, 1976 a Expresso II, 1978), stál u zrodu superskupiny UK s Johnem Wettonem, Billem Brufordem a Eddiem Jobsonem (album U. K., 1978) a s Level 42 nahrál album Guaranteed (1991). Od roku 1976 vydává sólová alba (I.O.U. z roku 1982 nazpíval Paul Williams) a jako vyhledávaný studiový kytarista nahrával s celou plejádou muzikantů (Bill Bruford, Tony Williams, Jean-Luc Ponty, Jack Bruce, Derek Sherinian…).
Paul Williams po překonání zdravotních problémů odjel do Států, kde v první polovině osmdesátých let spolupracoval s Allanem Holdsworthem (mimo výše uvedeného alba účast na Road Games, 1983 a Metal Fatigue, 1985). Řadu let vystupoval s vlastním souborem Blue Thunder (album Blues And Beyond, 1998) a v roce 1999 nahradil v kapele Colosseum pro jejich turné po Anglii Chrise Farlowea, plnícího si t. č. jiné závazky.
Williams patřil k "friends", které přizval Dick Heckstall-Smith ke spolupráci na projektu Blues And Beyond (2001) a s Mickym Moodym v roce 2003 nahrál album Smokestacks, Broom Dusters & Hoochie Coochie Men. Jeho poslední dohledatelnou aktivitou bylo anglické turné s uskupením The Blues Package.
Ollie Halsall na předchozí účast v Patto navázal ve skupině Boxer (alba Below the Belt, 1975 a Bloodletting, 1976), zahájil dlouhodobou spolupráci s Kevinem Ayersem, v roce 1978 se účastnil projektu fiktivního bandu The Rutles All You Need Is Cash, vydařené to parodie na Beatles. Nahrával s Johnem Otwayem, Johnem Calem a koncem osmdesátých let začal spolupracovat s řadou španělských kapel (Callejones, Desesperados, Radio Futura).
Peter 'Ollie' Halsall zemřel 29. května 1992 v Madridu ve věku 43 let na předávkování heroinem.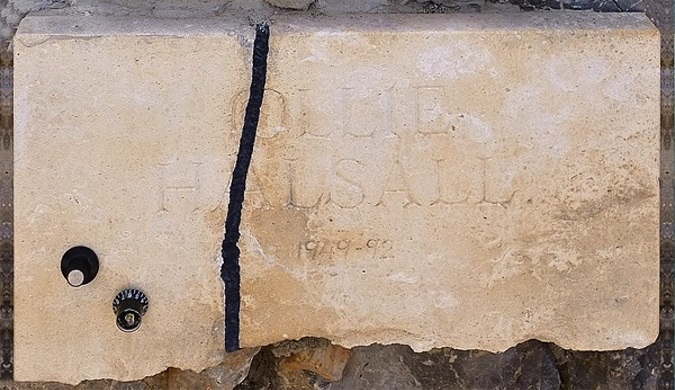 DISKOGRAFIE:
1973 – Tempest (LP Bronze)
1974 – Living In Fear (LP Bronze)
2005 – Under the Blossom: The Anthology (2-CD Castle Music)
Poznámka: Ani Tempest neminula v hudební branži častá "inspirační" kauza. V jejich případě se jedná o již zmíněný Clarkeův song Stargazer z druhé desky, při jehož poslechu se nelze ubránit srovnání se skladbou Trampled Under Foot z padělatelské dílny Led Zeppelin, která se objevila na dvojalbu Psychical Graffiti, jež vyšlo o rok později.
Termín vydání slovutného titulu ovšem není zcela směrodatný, jelikož vedle nových skladeb pořízených začátkem roku 1974 v Headley Grange obsahuje několik dříve odložených kousků. Robert Godwin v knize Led Zeppelin: The Press Reports (2003) zmiňuje, že i předmětná píseň se vyvíjela z jam session v roce 1972. A odtud už je blíž k jiné předloze, kterou uvádí John Paul Jones, když přiznává inspiraci funky rytmem ze Superstition Stevieho Wondera z října t. r.
Jestlipak ho znal i Mark Clarke?
Obrazová příloha (propagační materiály):