Edward Ka-Spel není moc známý mimo okruh fandů skupiny The Legendary Pink Dots. A je to škoda. Má na svém kontě desítky originálních alb, mísících v sobě nenapodobitelně psychedelii (bývá někdy přirovnáván pro svůj hlasový projev k Sydu Barrettovi), temný folk, gotickou, industriální, elektronickou hudbu, nekonvenční pop a samozřejmě rock. Vše od rozsahu krátkých, dětsky barrettovských písniček po dlouhé, hororově mrazivé ambientní kompozice. 
Jeho originální a ojedinělá hudba je plná spousty nevysychajících nápadů, jeho texty (které na koncertech někdy mění – improvizuje na melodii dané skladby) jsou plné nezkrocené fantazie, sofistikované symboliky a tajemné – tajemné tak trochu jako on sám.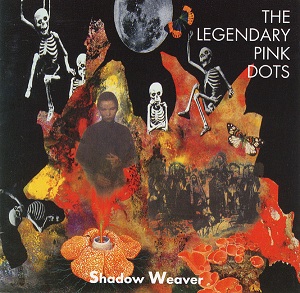 "you'll meet your fear, and see it's bigger,
so much bigger than you feared"
/The Legendary Pink Dots, skladba City Of Needles, album Shadow Weaver, 1992./
Edward Ka-Spel se narodil v Londýně v roce 1954. Ve třech letech u něj naměřili IQ 160. Do deseti let byl studován jako fenomenální dítě. To se odrazilo, jak sám přiznává, na jeho psychice. "Od šestého měsíce jsem mluvil a od osmnáctého četl. Nebylo to ale opravdové čtení. Jen jsem si zapamatoval to, co jsem viděl v televizi. Mám dokonalou fotografickou paměť." Od dvou let trpěl nočními můrami a doktoři do něj nacpali tuny barbiturátů. "To ze mne udělalo společenského vyvržence. V šestnácti jsem zažil několik psychických kolapsů. Bylo to děsivé. Nemyslím si, že jsem měl psychické problémy. Byl jsem jen jiný. Nechápal jsem, proč nejsem stejný, jako jiné děti. Chtěl jsem být přijat mezi ostatní".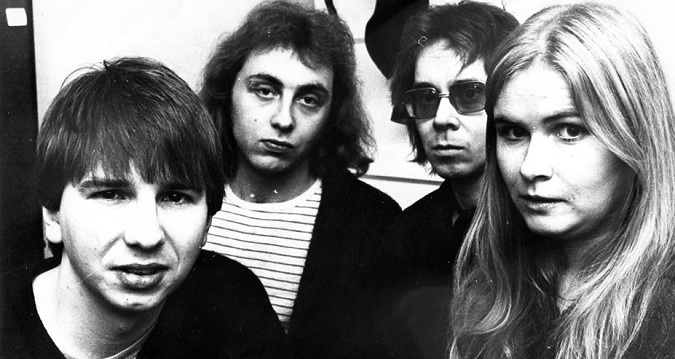 Jako leader (zpěvák, textař a nevýhradní hudební skladatel) psychedelické skupiny The Legendary Pink Dots (s jejímiž měnícími se členy se hudbě věnuje od roku 1980) má na svém kontě – s kapelou – přes neuvěřitelných osmdesát alb! Sólově necelých padesát! Nemluvě o spolupracích s jinými umělci (např. ve skupině The Tear Garden). Věřte mi, že zkompletovat si celou jeho tvorbu je zhola nemožné. Jak jsem kdysi četl na jedné české internetové stránce věnující se The Legendary Pink Dots a Edwardu Ka-Spelovi (a z které jsem si s dovolením, schváleným, vypůjčil životopisný odstavec nad tímto odstavcem) – on snad skládá, i když spí 🙂 .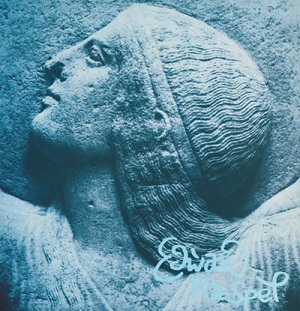 První sólové album Ka-Spel vydal v roce 1984, jmenovalo se Laugh, China Doll, v následných letech (téměř každý rok jedno) vydal šest alb končících na slova China Doll. Osobně považuji tuto kolekci alb za možná to nejlepší, co Edward vyprodukoval. I když skladby založené hodně na klávesách (a způsobu a barvě zpěvu, jaký má snad jen Edward) mohou netrpělivému člověku splývat, ten, kdo je trpělivý a otevřený, může (a i nemusí) být odměněn něčím, co bych definoval jako… výživné obohacení vnitřního života. Ale každý jsme samozřejmě jiný, co sedne jednomu, nemusí sednout druhému. The Legendary Pink Dots i Edward Ka-Spel např. používali v první polovině osmdesátých let neagresivní, automatické bicí – něco, z čehož se rockerům ježí vlasy na hlavě hrůzou. Zatím poslední sólové album,  Midnight Pharmacy  (Edward Ka-Spel & Nuits Rouge), vydal Ka-Spel 16. dubna 2019. Každý rok vyjde několik jeho alb nebo alb, na kterých se spolupodílel a to většinou ne malou měrou.
Těžko teď nějaké album vyzdvihnout nad ostatní (ne jen pro jejich obrovský počet – tak je prostě většina podobně dobrých) nebo doporučit na úkor ostatních. Těm, kdo The Legendary Pink Dots a Edwarda Ka-Spela neznají a poznat chtějí, bych možná doporučil začít s jejich nejslavnějším spacerockovým albem (obsahujícím skladby více rockově sevřené a ne tak konstrukčně roztřepené) The Maria Dimension (1991 – toto album je pro mě, a nejen pro mě osobně, samotnou definicí moderní rockové psychedelie) a potom bych pokračoval následnými, úchvatnými alby The Legendary Pink Dots, ukazující jejich hudbu v možná největší síle. Co se týče osmdesátých let, sáhl bych např. po albu Any Day Now (1987) nebo Asylum (1985, zkuste si třeba na YouTube pustit skladbu Golden Dawn) – a pokud vás ta alba zaujmou, jste podle mě připraveni na již zmíněnou sérii Ka-Spelových sólových alb končících slovy China Doll. Čímž nechci vůbec opomíjet nebo snižovat Edwardova následná (nebo vůbec jiná) alba. Jenže té krásy (byť často neveselé) je prostě tolik, že bych tu musel začít se suchopárným vyjmenováváním možná většiny alb, pod kterými je Ka-Spel podepsaný či spolupodepsaný. Samozřejmě i současná produkce The Legendary Pink Dots a Edwarda Ka-Spela je zajímavá a nic neztrácí ze své proslulé nekomerční barevnosti; řekl bych, že jde dokonce proti mainstreamu ještě víc.
Kdo bude chtít, ten si cestičku k Edwardovi už nějak najde. A každá cesta je správná, protože bude tou Vaší.
I když v posledních letech bývají koncerty The Legendary Pink Dots nebo Edwarda Ka-Spela narvané k prasknutí (hovořím z vlastní zkušenosti), přesto je jejich hudba obecně vzato okrajovou, kultovní záležitostí. V žádné zemi nejsou nějak masově populární. Ono také složit třeba album Ghost Logic (2012), album skladeb spíš odrecitovaných v různých podobách než odzpívaných, kde každá skladba je skladbou pojatou z pohledu ducha a jeho vlastního příběhu – je to temné, šílené, originální, např. připojit k "úsměvu" ducha (ducha chápejme samozřejmě jako zjevení mrtvého) slovo "vzdorovitý", to napadne jen básníka, jakým je Edward – abych se ale vrátil na začátek souvětí, složit takovéto album jasně a předem znamená, že to bude záležitost spíš pro skalní, trochu podivínské Edwardovy fanoušky, i když těch je na druhou stranu asi většina 🙂 …
No nicméně existuje jedna zajímavá výjimka a těžko říct, jak ji vlastně vysvětlit. Podobně, jako je Nick Cave abnormálně populární v Izraeli, jsou The Legendary Pink Dots velice oblíbení v Polsku. Možná Poláky kontaktuje religiózní tématika některých Edwardových textů více než ostatní státy. Těžko říct.
MÉ TIPY – 5 TOP ALB THE LEGENDARY PINK DOTS:
1987 – Any Day Now
1991 – The Maria Dimension
1992 – Shadow Weaver
1995 – From Here You'll Watch The World Go By
1998 – Nemesis Online 
+
1983 – Curse
2019 – Angel In The Detail
MÉ TIPY – 5 TOP ALB EDWARD KA-SPEL:
1984 – Laugh, China Doll
1985 – Eyes!, China Doll
1985 – Chyekk, China Doll
1991 – Tanith & The Lion Tree
1998 – Blue Room 
/Leden 2009, menší korekce a doplnění – duben 2019./