Keby sa ma človek, ktorý v živote nepočul hard rock spýtal čo je to za hudbu, tak mu odpoviem nech si vypočuje album Let There Be Rock (1977) od AC/DC. Považujem ho za definitívny gitarový album – destilát austrálskeho rocku až na jeho samotnú esenciu. Bez príkras, nekompromisný a tvrdý ako granit. Ako dieťa som bol na ňom (a rovnomennej VHSke so živákom z Paríža roku 1979) odchovaný a bezpočetnekrát sme ho pri cestovaní v našej stotridsiatke počúvali, osolený tatkom na maximum, čo samozrejme vytáčalo našu mamu. Tú audiokazetu mám doteraz…
Zlé skutky za facku
AC/DC sa v roku 1976 nachádzali v neľahkej situácii. Ich posledný počin Dirty Deeds Done Dirt Cheap (1976) bol americkým Atlanticom zamietnutý a kapelu chceli Newyorčania pustiť k vode.
Nebyť Phila Carsona, ktorý mal pod palcom londýnsku pobočku Atlanticu a kapelu pôvodne podpísal, tak by sa tak aj stalo. Našťastie pre AC/DC, a v konečnom dôsledku aj pre samotný Atlantic Records, Carson presvedčil biele goliere na druhej strane veľkej mláky a kapela zostala na vydavateľstve. Musela však podpísať ešte nevýhodnejší kontrakt než bol ten pôvodný.
A aj odmietnutý album sa nakoniec dočkal amerického vydania v roku 1981. Nenažraný Doug Morris, ktorý stál za rozhodnutím vykopnúť kapelu v roku 1976, poškodil AC/DC druhýkrát. Po fenomenálnom úspechu albumu Back in Black (1980) chcel profitovať ďalej a tak bol nechcený album so zosnulým spevákom Bonom Scottom vydaný posmrtne, s čím Phil Carson nesúhlasil. Nabúralo to budúce predaje druhého albumu s Brianom Johnsonom – For Those About To Rock (1981), ktorý vyšiel ešte v ten istý rok. Album Dirty Deeds je doteraz tretím najpredávanejším albumom kapely v USA. A žiaden AC/DC album po ňom už na rovnaké čísla nikdy nedosiahol…
Budiž rock
Po odohratí posledného austrálskeho turné s Bonom Scottom (môj kamoš videl záverečné vystúpenie toho roku deň pred Vianocami, na jeho strednej škole na Gold Coaste!) sa kapela presunula do domovského štúdia číslo 1 v centrále Alberts v Sydney, kde počas januára a februára 1977 nový album nahrávali.
Nie je ťažké si predstaviť, ako nasraní členovia kapely museli byť. Napokon, samotný zvuk albumu je toho dôkazom. Rozhodnutie nahrať tvrdý a nekompromisný gitarový album ako vystrčený prostredník neprajníkom bolo podporené aj producentskou dvojicou Vanda & Young. Pauzy medzi jednotlivými nahrávkami v štúdiu pri čaji a cigarete umne využívali diskutovaním s kapelou o všetkom možnom, čo dokázalo jej členov nasrať a nabudiť ešte viac. Takže keď zasvietilo červené svetlo, rozbuška bola odpálená a vysokooktánová výbušná zmes explodovala naplno.
Samozrejme, zvuku pomohlo aj to, že predzosiľňovače na nahrávacej konzole Neve boli zámerne vyhulené, aby pridali na skreslení gitár. Dodnes koluje legenda, že pri nahrávaní sóla titulnej piesne albumu sa z Angusovho zosiľňovača Marshall začalo dymiť, ale jeho brat a producent v jednej osobe George mu spoza skla kontrolnej miestnosti kýval, aby hral ďalej…
Bonove historky
Ale prejdime k veci. Odpočítanie 1, 2, 3… odpáli úvodný song albumu Go Down, ktorý pojednáva o groupie menom Ruby Lips a jej talente, ktorý je očividný z jej pseudonymu a názvu songu. Snáď ju od toľkého kľačania neboleli kolená… Rytmická sekcia ide na plné obrátky a súhra Angusa Younga s Bonom Scottom počas sóla je excelentná.
O bezohladnosti nielen hudobného biznisu, keď je človek človekovi vlkom, spieva Bon v piesni Dog Eat Dog. Tu sa mi vždy páčilo okrem parádneho riffu aj neortodoxné bubnovanie Phila Rudda. Prosto parádny náter. Mimochodom, šláger kapely Van Halen menom Panama je riff Dog Eat Dog hraný odzadu.
Nasleduje titulný song Let There Be Rock a Bonova kázeň o vzniku rocku. Počul som názor, že je to vykrádačka Highway Star od Deep Purple, ale je mi to šumafuk, pretože tento epos je jedným zo základných kameňov repertoáru kapely a reprezentuje jej hudbu v kocke. Phil Rudd ide ako parná lokomotíva, basa Marka Evansa pumpuje do rytmu, bratia Youngovci nekompromisne rúbu do gitár a nad tým celým skvelý vokálny výkon Bona Scotta. O majstrovskom sólovaní Angusa Younga a jeho práci so spätnou väzbou nehovoriac. Tento song patrí medzi ikony rockovej muziky, niet čo dodať.
Bývalý basák Evans po rokoch spomínal, ako pieseň nahrávali v štúdiu a na pásku zaznamenali dva pokusy za sebou s možno minútovou prestávkou medzi nimi. Napriek tomu bubeník Rudd šiel ako píla a druhý pokus je ten albumový. Nahranie celého albumu trvalo dva týždne. Prvý strávili základnými rytmickými nahrávkami a druhý sólami a vokálmi.
Stranu A uzatvára Bad Boy Boogie, ktorú textár Bon Scott poňal autobiograficky. Napokon, väčšina jeho textov vychádza z jeho života a skúseností. Živá verzia bola roky striptízovým číslom v repertoári kapely a tá z parížskeho koncertu v roku 1979 je najlepšia. Rytmus počas striptízu Angusa Younga je hypnotický a možno ho počúvať donekonečna.
Druhú stranu platne otvára drahokam s názvom Overdose. Jedným z hriechov kapely je, že túto pecku nikdy nehrala naživo. Veľká škoda. Perfektný riff, jedno z najepších sól Angusa Younga a parádny text Bona Scotta, pojednávajúci o predávkovaní sa členkou opačného pohlavia. Kto nezažil, nepochopí… A to rinčiace Malcolmove arpeggio na konci je čistá nirvána.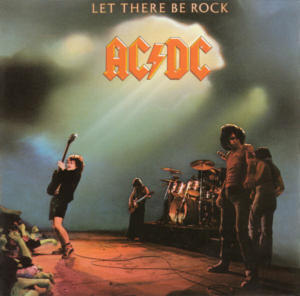 Americké vydanie albumu začínalo stranu B piesňou Problem Child, ktorá figurovala na predchádzajúcom albume Dirty Deeds. Ako bolo už spomínané horevyššie, ten sa ale v USA dočkal vydania až o štyri roky neskôr. Takže severoamerickí poslucháči ju tuná počuli poprvýkrát (pokiaľ už náhodou nevlastnili import), navyše v kratšej verzii, ochudobnenú o codu. Táto verzia albumu je dnes štandardnou a aj audiokazeta, ktorú som počúvaval ju mala. Kopačky tak dostala nasledovná pieseň.
Crabsody In Blue (alebo aj Krabsódia v modrom) sa puritánskym Američanom zjavne nepozdávala. Niet sa čo čudovať, keďže toto bluesové číslo je o filckách a voľným pokračovaním songu The Jack, ktorého tematikou je kvapavka. Niet pochýb o tom, že Bon so zvyškom kapely mali s týmito pohlavnými chorobami svoje bohaté skúsenosti. Text piesne to dosvedčuje. A to sólo… Angus mal preň skvelý cit a emócie sa z neho len tak rinú.
Predposledným číslom albumu je Hell Ain't A Bad Place To Be s ďaľším skvostným riffom a parádnym introm. Nečudo, že je to jedna z koncertných stálic. Ďaľší dôvtipný text o tom atraktívnejšom z pohlaví, ktoré nás chlapov vie pripraviť o rozum, peniaze a nakoniec nám rozpára srdce na franforce.
Záverečná Whole Lotta Rosie s nezameniteľným introm, počas ktorého diváci naživo medzi riffmi skandujú "Angus!" je druhý ikonický kúsok. Bonova intímna skúsenosť so ženou väčších rozmerov (42-39-56) než je štandardná konfekčná veľkosť, dala za vznik tejto óde na ňu. Dekády sa túto devu z Tasmánie nedarilo nájsť. Napokon sa pred pár rokmi podarilo Rose, čo bolo jej skutočné meno, vypátrať. Bohužiaľ osud k nej nebol moc prívetivý, keďže v roku 1979 zomrela ako 22-ročná. Bon jej ale zaistil nesmrteľnosť.
Ikona
Ikonický album, ikonické logo. Nehovoríme však o pôvodnom austrálskom vydaní. To malo čiernobiely obal s ďaľšou z raných verzií loga kapely a fotografiou prstov na hmatníku gitary. Tie patria Chrisovi Turnerovi (Buffalo, Scattered Aces), ktorého cvakol austrálsky fotograf a dizajnér obalu albumu Colin Stead. Keď Angus videl dizajn prvýkrát, údajne utrúsil: "Všakže má tlsté prsty?"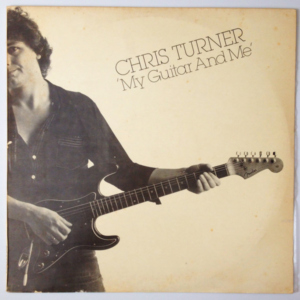 Mne osobne sa austrálsky koncept páči, ale dizajnérske oddelenie Atlanticu v New Yorku, to je iná káva. S biblickým konceptom prišiel Bob Defrin a ikonické logo navrhol Gerard Huerta. Pôvodná fotografia je z koncertu v Southende, ktorý odohrala kapela v marci 1977.
Raritné je však prvé vydanie albumu z Južnej Afriky. To vyšlo v náklade 500 kusov a vďaka tlačiarenskej chybe má prevrátené farby – logo je tak zelené na fialovom pozadí. Vyzerá však úžasne.
Záver
Iné hodnotenie ako plný počet hviezd neprichádza do úvahy. Tento album inšpiroval nespočet kapiel a je prvým zo štyroch špičkových štúdioviek, ktoré AC/DC nahrali v rade. U znalcov kapely sa väčšinou diskusia o najlepšej štúdiovke končí pri tomto albume a jeho nasledovníkovi Powerage (1978). Ja sa prikláňam k Let There Be Rock, ale je to len o vlas. Zároveň sa jedná o posledný album, na ktorom hral basák Mark Evans, člen prvej klasickej zostavy kapely, ktorý dostal padáka koncom európskeho turné a nahradil ho Angličan Cliff Williams.
Skladby
Go Down (5:31)
Dog Eat Dog (3:35)
Let There Be Rock (6:07)
Bad Boy Boogie (4:28)
Overdose (6:09)
Crabsody In Blue (4:44) *
Hell Ain't A Bad Place To Be (4:14)
Whole Lotta Rosie (5:25)
* nahradené piesňou Problem Child (5:24) na americkom vydaní

Všetky skladby zložila trojica Young/Young/Scott.
Bon Scott – spev
Angus Young – sólová gitara
Malcolm Young – rytmická gitara
Mark Evans – basa
Phil Rudd – bicie
Let There Be Rock
AC/DC
Hard rock
Albert Productions (AUS)/ATCO Records (USA)/Atlantic (UK)
1977
8