Všetky príspevky od comrade
R.I.P. Myles Goodwyn. Bývalý frontman April Wine – jedného z najlepších artiklov kanadského rocku.
Tak tomuto sa vraví raritka. Rok pred vydaním debutového albumu. Pobavilo "burácajúce publikum" (asi zo zjazdu ÚV KSČ). Niežeby takýto trik nepoužívali aj na Západe, ale tam to aspoň vedeli. Tu je to okaté až-až! Na tú dobu to ale musel byť hudobný zjav za Železnou oponou.
MojoThunder's gig in Bratislava at the Museum of Trade back in March was a very pleasant surprise for everybody. My enthusiastic review of the concert made it evident. And as you can read below in an interview with the band's lead guitarist Bryson Willoughby, that gig was memorable for the MojoThunder guys as well. VIAC Interview with MojoThunder →
Marcové vystúpenie americkej kapely MojoThunder v Múzeu obchodu bolo príjemným prekvapením pre všetkých zúčastnených. Dosvedčuje to aj moja nadšená recenzia, ktorú odporúčam prečítať pred samotným rozhovorom. Ten je so sólovým gitaristom a lídrom kapely Brysonom Willoughbym. Poďme na to! VIAC Rozhovor s Čarohromom →
V rámci diskografie kapely patrí album X-Rated (1975) skôr medzi tie menej docenené, ale mne sa páči dosť. Skvelá produkcia od Richarda Podolora dáva vyniknúť tomuto parádnemu číslu. Raz darmo, 70. roky boli úžasná dekáda pre rockovú muziku. A tá budúca Playboy Playmate (január 1976) na obale tiež nie je na zahodenie.
Ako jeden napísal:
"Takto má znieť power pop!"
Austrálska kapela Cheek má svôj pôvod vo formáciách s názvom Jasper a následne Punkz. Tí sa v 1977 premenovali na Cheek, ale ani to im nepomohlo a po viacerých singloch a nevydanom albume sa v roku 1978 kapela rozpadla.
Americkému triu s názvom Handsome Jack by ste po vypočutí ich muziky isto tipovali južanský pôvod. Omyl! Od močarín Louisiany to geograficky snáď ani nemôžu mať ďalej. Pochádzajú totiž od Veľkých jazier na severe Spojených štátov – konkrétne mestečka Lockport v štáte New York. To sa nachádza čo by kameňom dohodil od VIAC Handsome Jack – Múzeum obchodu Bratislava (European Tour 2023) →
Múzeum obchodu Bratislava (30.5.2023)

Handsome Jack

Southern rock

2023

19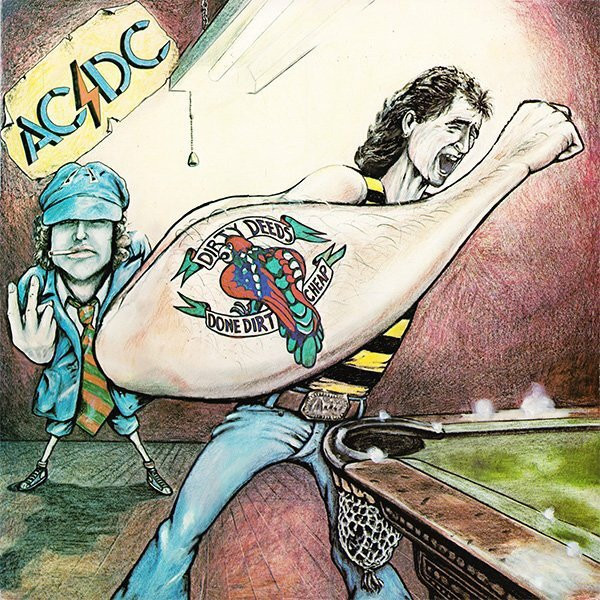 Dirty Deeds Done Dirt Cheap

AC/DC

Hard rock

Albert Productions (AUS)/Atlantic (UK)

1976

9

Rok 1975 bol pre AC/DC zlomový. Po vydaní debutového albumu High Voltage vo februári toho roku nezaháľali, a popri koncertnom kolotoči s už zastabilizovanou zostavou stihli nahrať druhý album, ktorým jasne definovali svoj štýl. A ten im viac-menej vydržal až dodnes. VIAC AC/DC – T.N.T. →
T.N.T.

AC/DC

Hard rock

Albert Productions (AUS)

1975

9

Debutový album austrálskych gigantov AC/DC nepatrí zrovna medzi tie, ktoré kapelám priniesli úspech hneď na začiatku. Nie, nie. Ten prišiel až o päť rokov neskôr so šiestym (!) štúdiovým albumom v poradí. Pre porovnanie, takí Van Halen, ktorí vznikli v rovnakom období, sa dočkali platinového úspechu hneď s prvým albumom – je VIAC AC/DC – High Voltage →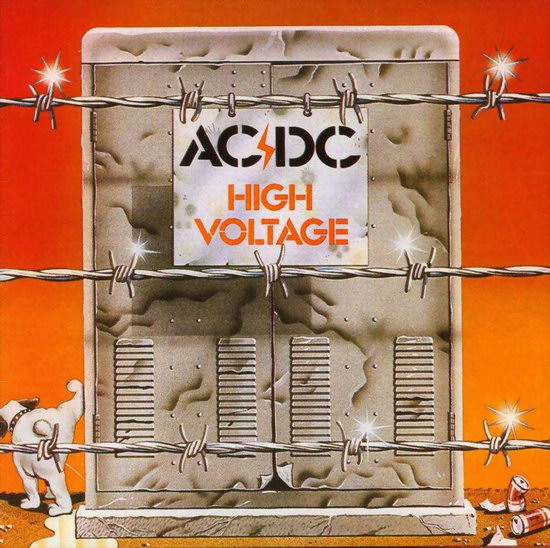 High Voltage

AC/DC

Hard rock

Albert Productions (AUS)

1975

8

Keď sa povie austrálsky rock, väčšine znalých sa vybaví AC/DC ako jeho typický predstaviteľ. Stačí však ísť kúsok na západ a v takom Nemecku by ste iste často počuli aj odpoveď Rose Tattoo. Táto kapela tam má dodnes kultový status a dá sa povedať, že je posledným skutočným reprezentatom tohto žánru. VIAC Rose Tattoo – Rose Tattoo →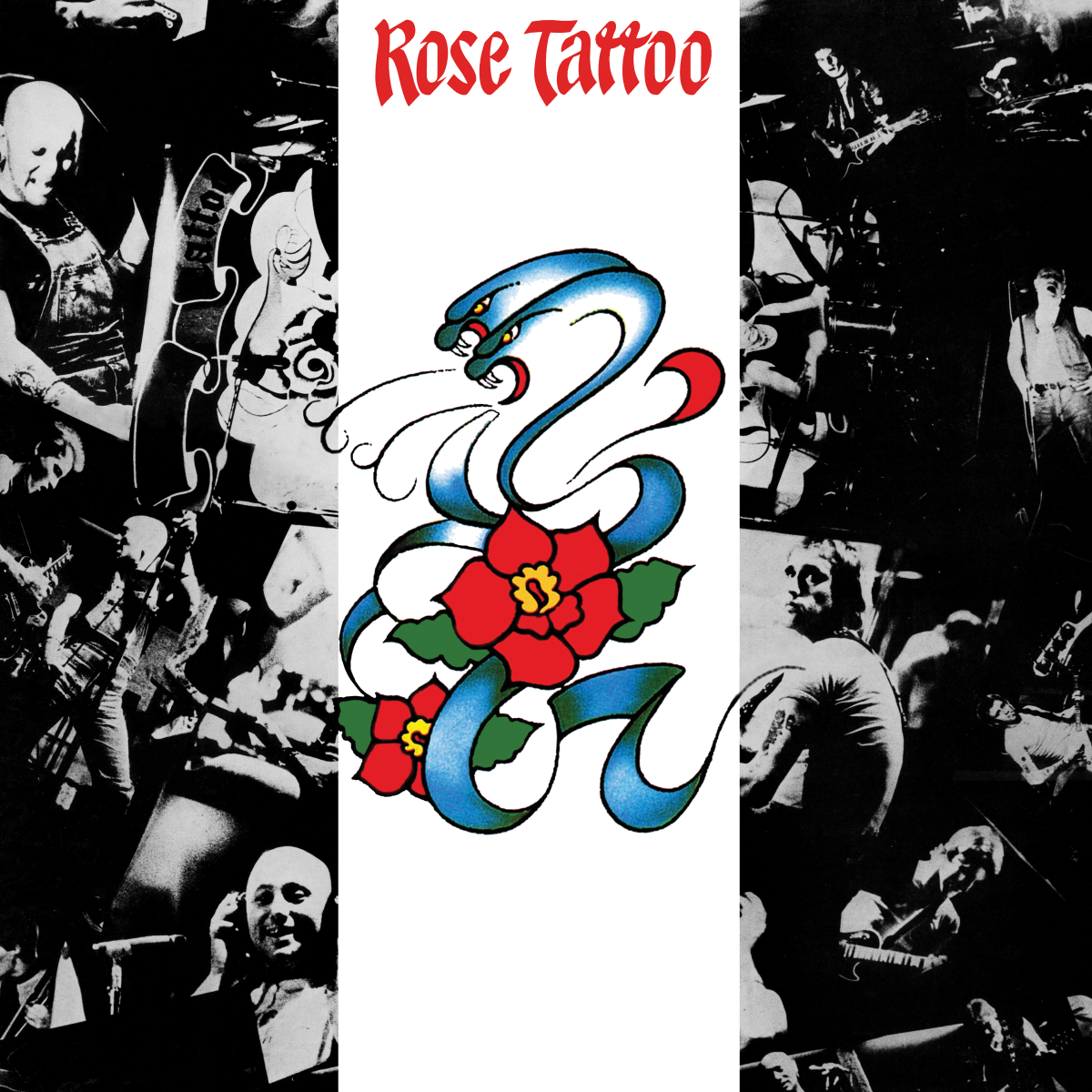 Rose Tattoo

Rose Tattoo

Hard rock

Albert Productions (AUS)/Mirage (USA)/Carrere (UK)

1978

10

Múzeum obchodu Bratislava (14.3.2023)

MojoThunder

Southern rock

2023

16

Písal sa rok 1978 a po vysokooktánovej nádielke menom Let There Be Rock (1977), vďaka ktorej AC/DC vstali z mŕtvych, prišiel čas na nový album. Album, ktorý by kapele konečne pomohol preraziť na americkom kontinente. Legendárne producentské duo Vanda & Young (vtedy o tom ešte netušiac) dostalo poslednú šancu vyprodukovať hitový VIAC AC/DC – Powerage →
Powerage

AC/DC

Hard rock

Albert Productions (AUS)/Atlantic (mimo AUS)

1978

9+1

Keby sa ma človek, ktorý v živote nepočul hard rock spýtal čo je to za hudbu, tak mu odpoviem nech si vypočuje album Let There Be Rock (1977) od AC/DC. Považujem ho za definitívny gitarový album – destilát austrálskeho rocku až na jeho samotnú esenciu. Bez príkras, nekompromisný a tvrdý ako granit. VIAC AC/DC – Let There Be Rock →
Let There Be Rock

AC/DC

Hard rock

Albert Productions (AUS)/ATCO Records (USA)/Atlantic (UK)

1977

8