Už niekoľko posledných sezón výročné hodnotenia a zostavovania rebríčkov z toho, čo bolo v danom roku najlepšie, najvýraznejšie, či našim srdciam a ušiam v hudobnej oblasti najmilšie, nijako zásadne neriešim…
V poradí piaty plnohodnotný štúdiový album štvorice výnimočných hudobníkov, rodákov z venezuelského Caracasu, sa objavil bez pátosu a akejkoľvek masívnej mediálnej propagácie. Na to je TÉMPANO v širších hudobných intenciách asi značne málo známou kapelou v celosvetovom merítku, tobôž v subžánri progresívneho rocku, ktorého aktívne počúvanie je v podstate "výsadou vyvolených".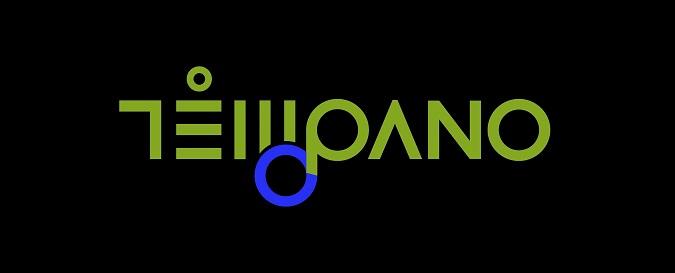 Album Nowhere Now Here (krásna to slovná hračka "Nikde – práve tu") vznikal v priebehu dvoch rokov a bol nahrávaný na troch rôznych miestach – v Miami na Floride, kde dlhodobo žije bubeník, producent a skladateľ Gerardo Ubieda, neformálny šéf kapely a vlastník loga TÉMPANO; v meste Cary v Severnej Karolíne, kde žije a komponuje univerzálny a všestranný klávesák Giuglio Cesare Della Noce a samozrejme aj v Caracase, kde sú pôvodné korene tohto kvarteta. Vlastne hnacím motorom, iniciátorom nahrávania a po ôsmych rokoch od predošlého diela Selective Memory aj vydania tohto albumu, je veľký priateľ kapely TÉMPANO, Alexis Lope Bello, hudobný producent a tu aj výhradný tvorca grafického dizajnu a autor textov v angličtine (Nowhere Now Here je mimo The Agony And The Ecstasy len ich druhým celoplošne spievaným albumom v jazyku anglickom, na ostatných nahrávkach dominuje španielčina).
Napriek bohatej zásobe zloženého hudobného materiálu sa kapela rozhodla limitovať a redukovať dĺžku vydaného albumu (49 minút) tak, aby ho bolo možné vydať rovnocenne aj vo forme vinylového nosiča. Vo finálnej verzii sa nakoniec ocitli tri inštrumentálne kompozície a päť spievaných skladieb.
Úvodná Nowhere a s ňou súvisiaca piata v poradí, kratučká Now Here, sú typickým experimentálnym hravým "fusion" produktom TÉMPANO a sú vlastne otváracími vstupmi na oboch stranách vinylovej verzie albumu. Tretia v poradí, Walker But Not William, venovaná Gregovi Walkerovi, organizátorovi ProgFestu v Kalifornii, je vďaka dominancii hosťujúceho Omana Pedreiru na husliach skôr koketovaním s formou avantgardnej klasickej hudby.
Päť spievaných trackov ukazuje gitaristu a jediného vokalistu v TÉMPANO vo veľkej forme. Pedro Castillo sa najmä v 90. rokoch počas hibernácie progrockových TÉMPANO živil ako spievajúci gitarista v pop/rockových projektoch i ako sólista a je skutočne známou a obľúbenou osobnosťou hudobného biznisu nielen v rodnej Venezuele, ale aj v španielsky hovoriacich regiónoch USA.
V The Night Before The End je cítiť atmosféru a hudobný temperament Južnej Ameriky, Daylight Moon je výrazný pompézny song s hardrockovým (resp. AOR) riffom v prostrednej časti a gradáciou v jej druhej polovici, Whisper Of The Blade je skôr zasnená a melancholická záležitosť a Acrobat Citizens má v podstate charakter dramatickej rockovej balady s výraznými syntetizátorovými plochami opäť v strednej časti. Jednoznačným vrcholom albumu je záverečná skoro desaťminútovka When Opposites Meet, skutočná ukážka vrcholnej prog/fusion porcie s hosťujúcim Jeffom Zavacom na saxofóne.
Album Nowhere Now Here je skôr akýmsi návratom do éry albumu The Agony And The Ecstasy a dá sa povedať, že je tou prístupnejšou tvárou kapely voči širšiemu spektru prog/rockového poslucháčstva. Melodičnosť a priamočiara sila hudobného motívu tu víťazia nad zložkou experimentu a náročnejších jazzových pasáží, ako to bolo trebárs pri albume Childhood's End, či v menšej miere u Selective Memory.
Nesmiernou devízou kapely TÉMPANO je nevšedná hudobná rozmanitosť, schopnosť ľahkým a prirodzeným spôsobom miešať prvky rocku, jazzu, stráviteľnejšej avantgardy a latino-americkej rytmiky do súdržného celku a nespochybniteľne skvelé inštrumentálne výkony všetkých štyroch členov kapely v prospech finálneho produktu.
Skutočné perly a skvosty globálneho progresívneho rocku netreba hľadať u veľkých mien dávno za svojim zenitom, ale v menej prebádaných oblastiach, trebárs aj u kapiel "lokálneho charakteru", ale prinášajúcich aj v dnešnej dobe ešte veľkú dávku invencie, niečo nevšedné, neopočúvané šablóny a hlavne prirodzenú radosť z komponovania a hrania hudobníkov, ktorá sa prenáša pozitívne na poslucháča…
V roku 2016 som počul niekoľko naozaj výborných albumov, o niektorých možno povedať, že v istých konkrétnych aspektoch snáď aj lepších či interesantnejších, ako táto hodnotená placka, ale ak mám povedať, kto a čo je pre mňa "album roku 2016", nezaváham – TÉMPANO a Nowhere Now Here…
SKLADBY:
1. Nowhere (5:39)
2. The Night Before The End (6:49)
3. Walker But Not William (4:38)
4. Daylight Moon (7:40)
5. Now Here (1:54)
6. Whisper Of The Blade (4:55)
7. Acrobat Citizens (7:52)
8. When Opposites Meet (9:33)
ZOSTAVA:
Pedro Castillo – electric & acoustic guitars, vocals
Giuglio Cesare Della Noce – keyboards, electronic percussion, Fx
Miguel Angel Echevarreneta – bass
Gerardo Ubieda – drums, percussion, 12-string guitar, electronics
+
Oman Pedreira – violin (3)
Jeff Zavac – sax (8)
Nowhere Now Here
Témpano
Prog Rock
Åtabal Productions
2016
CD
8