Čo Švéd, to muzikant, platí v posledných rokoch celkom presvedčivo. Plejáda švédskych hudobných zoskupení, hrajúca škálu muziky od ľúbivého popu a melodického rocku, až po tie najúžasnejšie projekty metalového charakteru, alebo art rockové a progresívne rockové skvosty, je v tejto severskej krajine snáď nekonečná…
Aj keď má album Hybris už 28 rokov, jednoznačne predbehol svoju dobu a nasadil nesmierne vysoko laťku kvality celému progrockovému svetu. Prvotina mimoriadne talentovanej a invenčnej partie piatich mladíkov doplnenej flautistkou týmto dielom porazila celú britskú progresívnu scénu na hlavu. Inštrumentálne výkony, no najmä netypický kompozičný a aranžérsky prístup, dali tejto kapele status kultu, napriek tomu, že vydala iba tri štúdiovky a bez zjavnej príčiny sa zo sveta prog rocku, na veľkú škodu, vytratila. Vlastne na vrchole slávy v nekomerčnom zmysle slova.
Aby som zbytočne nerečnil, odporúčam všetkým pozrieť si vari svetovo najvýznamnejšiu internetovú stránku Progarchives, kde podľa art & prog rockových fanúšikov, hodnotiteľov a amatérskych recenzentov z celého sveta, je Hybris v historickom TOP 100 Najlepších albumov všetkých čias momentálne na #21, kde predbehol mnohé uznávané diela veličín žánru, akými sú Yes, Genesis, Pink Floyd, Gentle Giant, Van Der Graaf Generator a ďalší, o talianskej prog scéne ani nehovoriac…
Na 44 minútovom CD sú štyri skutočne vyrovnané kompozície: Jordrök, Vandringar i Vilsenhet, Ifrån Klarhet Till Klarhet a Kung Bore. To sú štyri drahokamy na náhrdelníku nedoceniteľnej hodnoty menom Hybris.
V tomto žánri hudby sa kapelám taký debut podarí snáď raz za desať rokov – asi ako King Crimson s In The Court Of The Crimson King (1969) a Marillion s albumom Script For A Jester Tear (1983), tak sa to v roku 1992 podarilo švédskej skupine Änglagård so skutočne prelomovým dielom. Päť hviezdičiek je málo!
SKLADBY:
1. Jordrök (Earth Smoke) 11:10
2. Vandringar I Vilsenhet (Wanderings in Confusion) 11:53
3. Ifrån Klarhet Till Klarhet (From Clarity to Clarity) 8:04
4. Kung Bore (King Winter) 12:57
NOTES:
Recorded in Studio Largen July-Sept. 1992.
ZOSTAVA:
Tord Lindman – electric and nylon & steel acoustic guitars, vocals
Jonas Engdegård – electric and nylon & steel acoustic guitars
Thomas Johnson – Mellotron, Hammond (B-3 & L-100), synths (Solina, Korg), clavinet, pianet, piano, electronic church organ
Anna Holmgren – flute
Johan Högberg – bass, bass pedals, Mellotron (effects)
Mattias Olsson – drums, concert bass drum, tambourine, vibraslap, po-chung, gong, glockenspiel, tubular bells, bongos, Tibetan finger cymbals, wind chimes, a-gogo, cabasa, African drums, effect-flute, varied bells and percussions
+
Pär Lindh – performer (unconfirmed)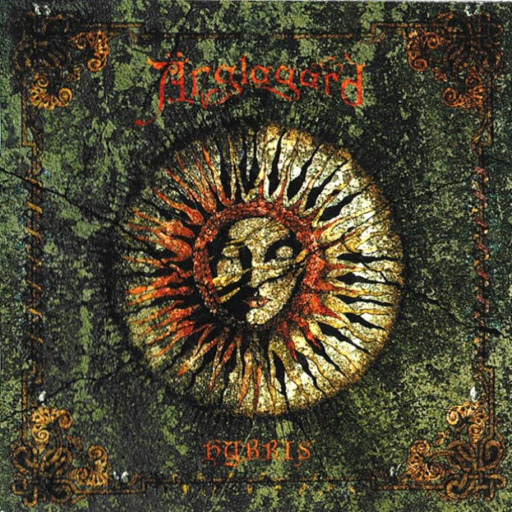 Hybris
Änglagård
Prog Rock
Mellotronen
1992
CD, LP
4