Keď sa povie austrálsky rock, väčšine znalých sa vybaví AC/DC ako jeho typický predstaviteľ. Stačí však ísť kúsok na západ a v takom Nemecku by ste iste často počuli aj odpoveď Rose Tattoo. Táto kapela tam má dodnes kultový status a dá sa povedať, že je posledným skutočným reprezentatom tohto žánru. AC/DC totižto museli svoj štýl trochu skultivovať, aby boli komerčne úspešní, čo sa im hneď na prvý pokus s megašlágrom Highway To Hell (1979) aj podarilo. My ale zostaneme pri "Tatts", ako kapelu jej fanúšikovia prezývajú, a ich legendárnom debute z roku 1978.
Na počiatku bolo Buffalo (a Buster Brown)
Rose Tattoo bola vízia a koncept jedného muža – Petera Wellsa. Ten v roku 1976 opustil Buffalo, kde bol basákom, a v Sydney dal dokopy prvú zostavu kapely. Kapely, ktorá mala mať nekompromisný zvuk so slide gitarou a rovnako nekompromisným imidžom, postaveným okolo kultúry tetovania. Napokon, každý z členov kapely mal aj tetovanie s originálnym dizajnom.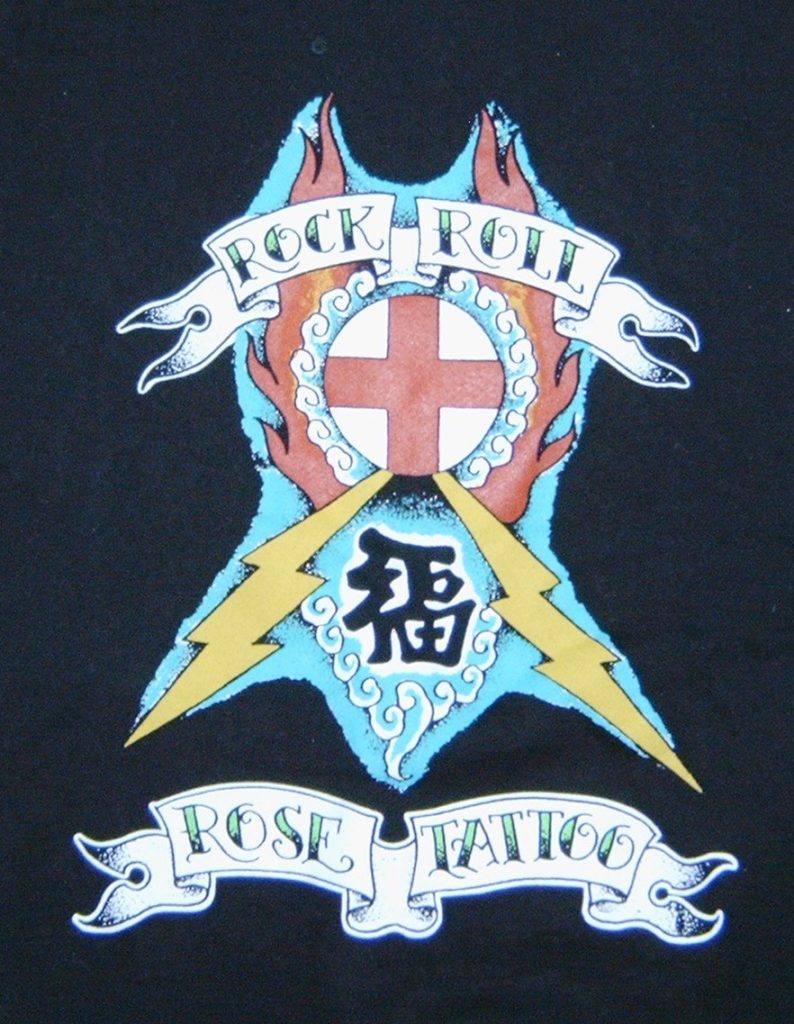 Po niekoľkých zmenách sa zostava kapely ustálila, ale iba na chvíľu, v zložení: Pete Wells (slide gitara), Ian Rilen (basa), Angry Anderson (spev), Mick Cocks (gitara) a Dallas "Digger" Royall (bicie). Anderson s Royallom boli spolu v poslednej formácii Buster Brown.
Po tom ako kapelu videli naživo členovia AC/DC, tí ju odporučili producentskej dvojici Vanda & Young, ktorá jej napokon ponúkla kontrakt s vydavateľstvom Alberts. V roku 1977 s ňou natočila prvý singel Bad Boy For Love (s B stranou Snow Queen). Obe piesne zložil Ian Rilen, ktorý ale kapelu opustil ešte pred ich vydaním. Ten viac inklinoval k punku a založil si kapelu X. Jeho prínos, čo sa imidžu a jedinečného štýlu kapely týka, je však neodškriepiteľný. Song Bad Boy For Love je amalgámom všetkého, čím kapela chcela byť a tak hudba Rose Tattoo nesie aj jeho rukopis.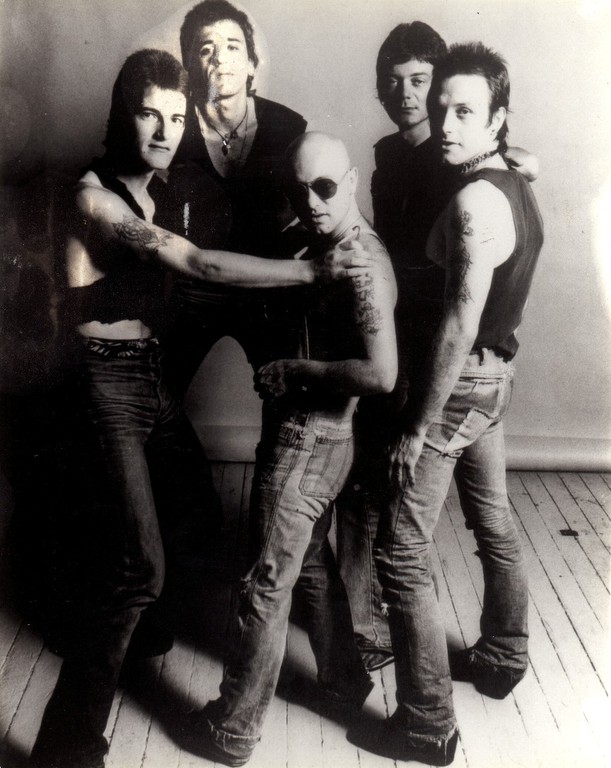 Po odchode Rilena dočasne vymenil gitaru za basu Mick Cocks a kapele vypomohol aj gitarista Chris Turner (ex Buffalo). Napokon kapelu posilnil ďaľší bývalý člen Melbournských Buster Brown – basák Geordie Leach. Posledný chýbajúci dielik klasickej zostavy tak zapadol do skladačky.
Legendárny debut
Kapela v tomto definitívnom zložení nahrala rovnomenný debut Rose Tattoo (1978), ktorý je jedným zo zásadných albumov rockovej muziky. Producenti Harry Vanda & George Young dokázali v Alberts štúdiu číslo 1 zachytiť kapelu na pásku takú, aká bola – výbušná a nestála ako nitroglycerín (kto videl film Mzda strachu – či už originál z roku 1953 alebo remake z 1977, vie o čom hovorím).
Album detonuje úvodná Rock 'n' Roll Outlaw a spevák Angry Anderson nám svojím chrapľavým hlasom hneď aj ozrejmí, s kým to máme dočinenia:
"I'm a rock 'n' roll outlaw, and I'm on the run
I'm a rock 'n' roll outlaw, I never needed anyone"
Áno, toto sú skutoční rock & rolloví psanci, znalí života na ulici. Od muziky AC/DC ich odlišuje nielen slideová gitara a pestrofarebnejšia rytmická sekcia, ale aj spomínaná tematika ulice v textoch – boj pouličných gangov, prostitúcia či drogoví díleri, ktorá nemá ku kriminalite ďaleko.
Pretože dobrí chlapci predsa rock & roll nehrajú – o čom pojednáva hneď druhé číslo a ďaľšia klasika žánru, frenetická Nice Boys. Tento song preslávila iná kapela (Guns 'N Roses), ktorej verzia sa ale originálu nemôže vôbec rovnať. Wellsova slide gitara a Cocksova guľometná pravá ruka sú charakteristickým znakom kapely. Doplnené výbornou rytmickou sekciou Royall a Leach a nad tým celým znie silný Andersonov vokál.
Tretí kúsok s názvom The Butcher and Fast Eddy a jeho mrazivou atmosférou, vykresľuje súboj dvoch vodcov konkurenčných gangov. Výborné sólo Micka Cocksa. Príslušnosť k ulici a jej chlapcom hlási aj One of the Boys s jej textom o problémovom jedincovi, ktorý žije rýchlo a na hrane. Remedy je ďaľšie vysokootáčkové číslo o medicíne menom rock & roll.
Už spomínaný Bad Boy For Love je absolútna klasika a nepotrebuje ďaľšie predstavovanie. Textovo je tento song vzdialený príbuzný AC/DC čísla Jailbreak, ktoré Bon Scott napísal dva roky predtým. Ktovie, či sa Ian Rilen ním inšpiroval.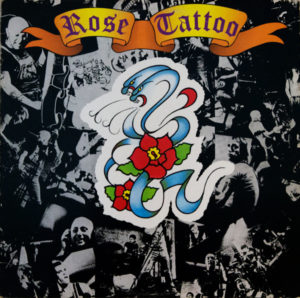 O mozgovej masáži televíziou pojednáva dvojminútová a úderná T.V. Nasledovná melancholická Stuck On You zvoľní tempo a rozjíma o láske, alebo skôr, jej strate. Žiadna romantika sa nekoná pri predposlednej Tramp, ktorá už podľa názvu rozpráva o radodajke.
Záverečná Astra Wally opäť šliape na plné obrátky a textovo je inšpirovaná dílerom, ktorý skutočne pôsobil v sydneyskom podniku Astra. Perfektný riff a pravá ruka Micka Cocksa, ktorá isto inšpirovala thrashmetalové persóny ako Hetfield či Mustaine.
Oneskorený úspech
Album vyšiel pôvodne v Austrálii v roku 1978, ale v Európe a Severnej Amerike až o celé dva roky neskôr (a s pozmeneným obalom). Niektoré z európskych krajín si dokonca museli počkať ešte o kúsok dlhšie – medzi nimi aj Veľká Británia, kde album vyšiel v roku 1981 pod názvom Rock 'n' Roll Outlaws a s odlišnou verziou obalu.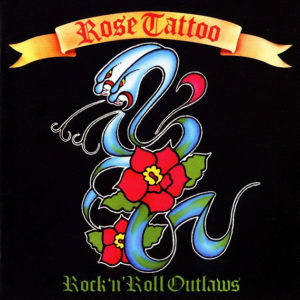 Ako už bolo spomínané horevyššie, kapela bola veľmi nestála, a už v roku 1979 sa prvýkrát rozpadla klasická formácia po odchode dvojice Cocks a Leach. V rokoch 1979-1980 tak vystupovala ako kvartet s Lobbym Loydeom na base a (mimo vydavateľstva Alberts) nahrala aj dosiaľ nevydaný album. Klasická zostava sa však opäť dala dokopy po tom, ako z Európy hlásili veľký záujem o debutový album. To malo za následok nahratie druhého albumu a prvé európske turné, ktoré položilo základy pre vybudovanie pevnej fanúšikovskej základne, z ktorej kapela v Európe ťaží dodnes.
Ťažko si predstaviť, ako by sa vyvíjala svetová hudobná scéna bez tohto albumu. Jedno je isté, Guns 'N Roses by boli veľmi odlišnou kapelou hudobne aj vizuálne – čo o vplyve týchto austrálskych rockových trestancov vraví veľa. Rose Tattoo je proste kult. Plná paľba.
Skladby
Rock 'n' Roll Outlaw (3:22)
Nice Boys (2:53)
The Butcher and Fast Eddy (6:32)
One Of The Boys (3:11)
Remedy (3:00)
Bad Boy For Love (3:06) *
T.V. (2:00)
Stuck On You (3:57)
Tramp (2:38)
Astra Wally (6:00) ✯
Všetky skladby zložili Anderson/Wells/Cocks/Leach/Royall,
s výnimkou * Rilen a ✯ Anderson/Wells/Cocks/Rilen/Royall.
Angry Anderson – spev
Pete Wells – slide gitara
Mick Cocks – gitara
Geordie Leach – basa
Dallas "Digger" Royall – bicie
Ian Rilen – basa *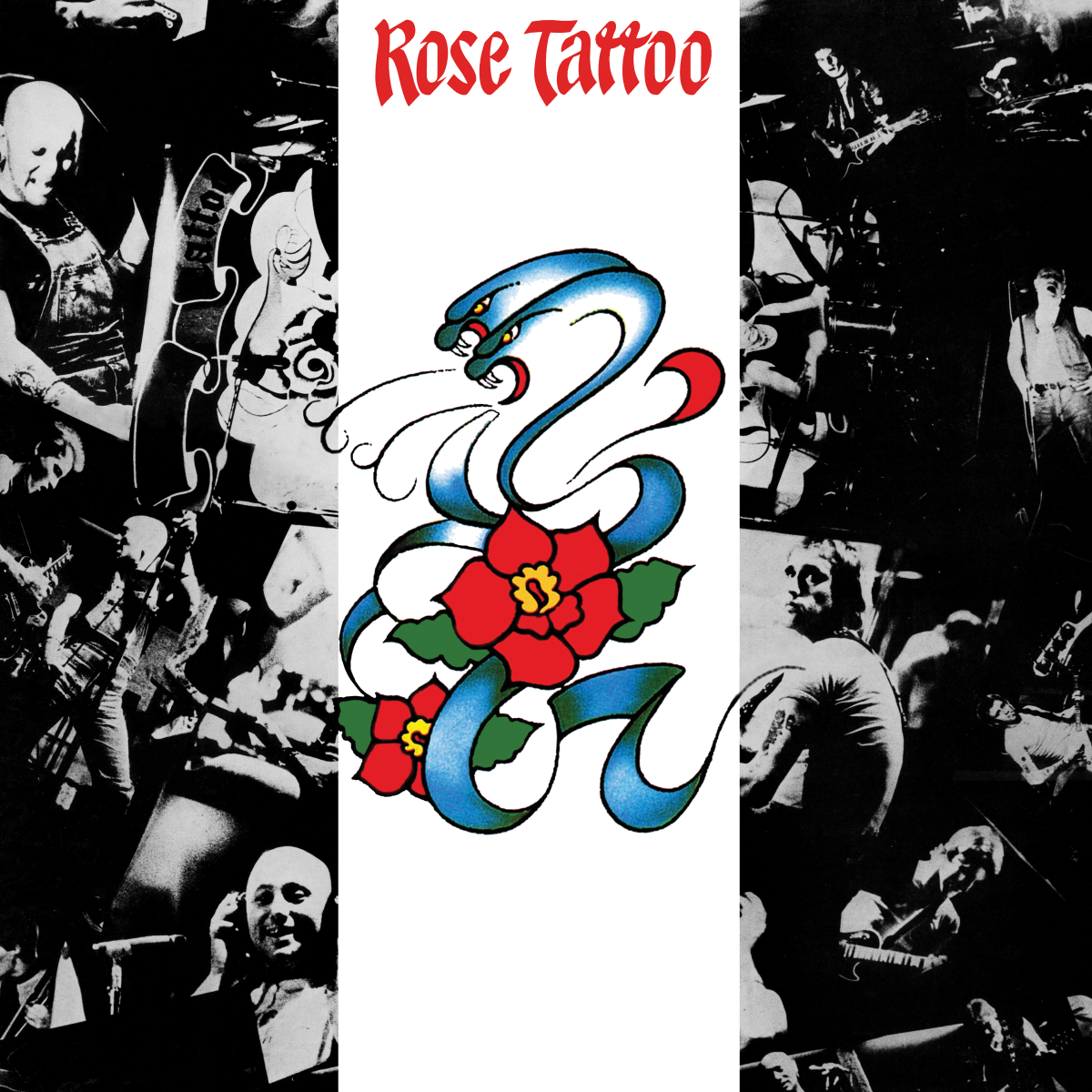 Rose Tattoo
Rose Tattoo
Hard rock
Albert Productions (AUS)/Mirage (USA)/Carrere (UK)
1978
10