Trevor Bolder was the bass player in Ziggy Stardust and the Spiders From Mars, Wishbone Ash and Uriah Heep, but passed away in 2013.It was the last band where he will be most fondly remembered, joining initially in 1976 before leaving for two years and playing with Wishbone Ash before returning in 1983 and staying there until he died.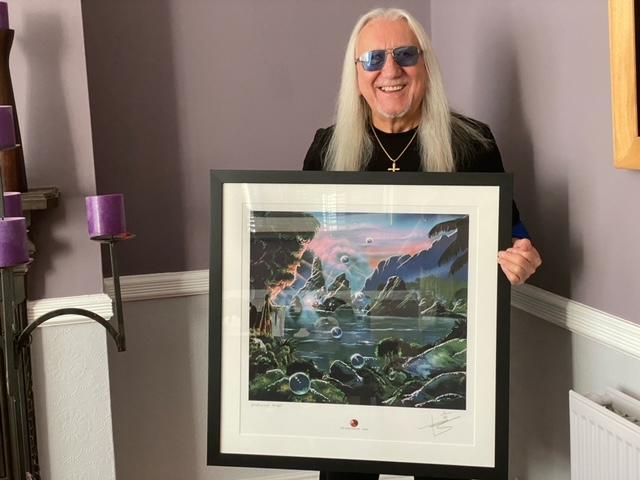 I remember standing right in front of him at a Heep gig and being amazed at the groove he had worn in the face of his bass by the way he plucked the top string in the same place each time. This album was not completed during his lifetime, but friends came together to create something which they feel he would be proud of. The lead vocals are shared between Trevor and Derk Gallagher (Innersylum) while Trevor contributes bass and guitar throughout. It is no surprise that he has had some old mates involved as well, with both Mick Box and Lee Kerslake from Uriah Heep taking on substantial roles along with Wishbone Ash bandmate Laurie Wisefield.
One might expect a Uriah Heep album, given that some of the songs have appeared previously with them, plus add that he was a member of the band for some 35 years, but in reality, this is a 70's classic hard rock album. Gallagher has a powerful voice, and the result is an album which is very easy indeed to listen to. We get mandolin and slide on Wasting My Time which takes it down a notch, I Had A Dream is a power ballad, and then we have others which are more straightforward and in your face.
Trevor's widow Shelly Bolder shared these personal comments about the album: "Trevor would have been so proud. It was his dream to produce a solo album which he spent endless hours working so very hard on. Sadly, he did not get to complete this dream. With the magic of friends and family we can all enjoy his beautiful music which can now live on forever. If Trevor were with us, I believe he would have dedicated this to Lee Kerslake who brought so much fun into all our lives."
That rhythm section was together for more than 20 years, and this is the last recording they would complete together, with Kerslake finally joining his friend in 2020. This is something which will obviously be of great interest to Heep fans, and while not totally essential is still a fine album and a fitting tribute.
7/10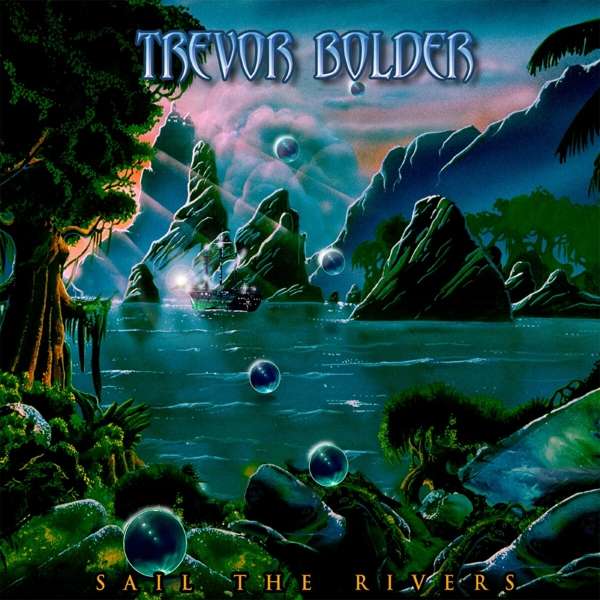 Sail The Rivers
Trevor Bolder
Hard Rock
Bolder Records
2020
CD
10