CD Arcàngelo – ARC-7203,
Warner Music Japan Inc. – WQCP-576,
Warner Fonit – none  /2007/
Živelnej a nekompromisní hard rock s hendrixovskou kytarou, zkreslenými varhanami a vokály tahanými do ukrutnejch výšek. Album s velkým stylizovaným otazníkem na černém obalu je vlastně neoficiálním debutem skupiny Ibis, jenomže ta si tak v té době ještě neříkala…
Začátkem roku 1973, krátce po vydání alba UT se rozešli populární New Trolls a vzápětí vypukla zuřivá bitva o to, kterej ze zakládajících členů si ponechá název kapely. Soud nakonec šalamounsky rozhodl tak, že New Trolls si budou moct říkat jen všichni dohromady, tedy pokud budou součástí jednoho ansámblu. Ovšem to tenkrát nebylo možné, takže Vittorio De Scalzi založil spolu s bývalými spoluhráči Renatem Rossetem a Giorgiem D'Adamem skupinu N. T. Atomic System, zatímco odpadlíci pod vedením Nica Di Pala zůstali – prozatím – beze jména.
Co teď s tím? Smlouva s labelem Cetra byla podepsaná, album nahrané a tak se Di Palo rozhodl ke kontroverznímu kroku vydat ho anonymně, s tajemným symbolem na obalu a bez jakýchkoliv informací (ty byly až na vnitřním přebalu). Z marketingového hlediska šlo o zajímavej krok, kterej však mohl skončit naprostou katastrofou a navíc tak zavařil všem budoucím publicistům. Dá rozum, že nikdo nebude psát do článku, nebo katalogu místo názvu kapely a alba otazník, že? Nakonec se tak mezi fanoušky vžil titul složený z křestních jmen členů skupiny Nico, Gianni, Frank a Maurizio, s názvem desky Canti d'innocenza – Canti d'esperienza. Není to však vždycky pravidlem, některé zdroje uvádějí jako kapelu Ibis (ovšem ta si tak začala říkat až od následujícího alba Sun supreme) a např. na Spotify eLPíčko najdete pod jménem Nico.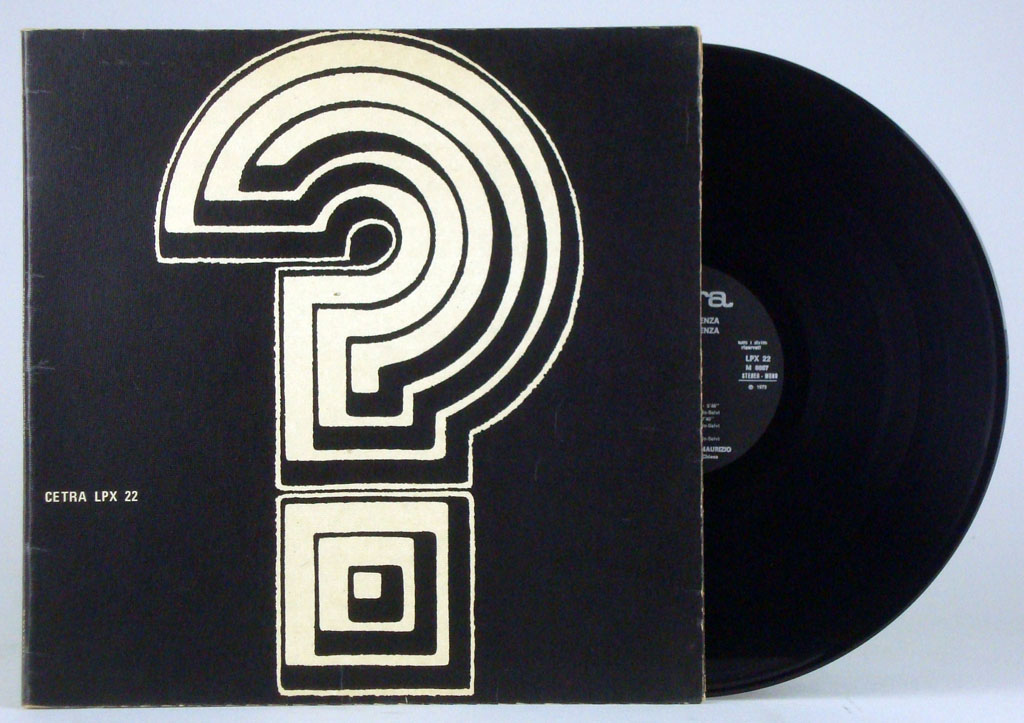 Album se nahrávalo od 6. do 23. června 1973 ve studiích Fonit Cetra v Miláně a na ploše necelých 34 minut se nachází šest skladeb. Muzika odpovídá době svého vzniku a je hodně ovlivněná tvorbou slavnějších vzorů z britských ostrovů a ze zámoří. Kytarista Nico Di Palo měl hodně rád Hendrixe (slyšet je to především ve  skladbě Vecchia amica), zkreslené varhany odkazují na Vanilla Fudge, Deep Purple, nebo Uriah Heep, ovšem vokály a melodie jsou čistě italské. Pro fanoušky New Trolls to nebude žádné překvapení, ale nepřipravenému posluchači by se mohla z těch nadpozemských výšek zatočit hlava…
Mojí nejoblíbenější peckou je hned úvodní, téměř šest minut dlouhá Innocenza, esperienza. Nespoutanej a energickej nářez s kytarou ostrou, jak žiletkovej drát a krátkým, ale o to živelnějším sólem zemitých bicích. Následující Signora Carolina je složená ze tří, naprosto odlišných částí. Ta první, s krásně cinkajícími akustikami a báječně sladěnými vokály je prostě úžasná, ovšem po klavírní etudě vypukne hotové inferno. Pisklavej, do ukrutnejch výšek šplhající zpěv je spolu s rykem příšerně zkreslených hammondek zaručeným receptem na bolehlav a zaplaťpánbu za uvolněnou instrumentální vsuvku, ozdobenou atmosférickým kytarovým sólem.
Posledním na první straně původního vinylu byl akustickej kraťas Simona. Úplně normální a pohodová písnička, kterou Nico Di Palo napsal pro svoji dceru, ovšem pak už končí veškerá sranda. Druhá strana desky je tvrdá, jak křemen a potvrzením mých slov budiž neurvalá L'amico della porta accanto. Hardrocková řachanda s podladěnou kytarou, vyhulenou basou a přizvukujícími hammondkami. Zpěv je z kategorie ječáků à la Gillan a nebýt té italštiny, mohlo by to připomínat matroš z In Rock.
Asi nebudu jedinej, kdo si u kytary v předposlední a téměř osm minut dlouhé Vecchia amica vzpomene na Hendrixe, ale proč ne. Nakonec to není jen o něm a v závěru skladby kapela vytáhne eso v podobě s jazzem sympatizující instrumentální vsuvky. Poslední Angelo invecchiato vypadá, jako balada. Tedy, aspoň zezačátku, nicméně i tady začíná přituhovat a s blížícím se vyvrcholením se začíná otřásat zem. Klávesy se studiovými efekty spoluvytvářejí masivní hlukovou stěnu a já si říkám, ta podlaha se se mnou houpe kvůli muzice, nebo to byl zemětřesný roj?*
Obdivovatelé líbivých melodií a pastorální atmosféry se budou muset poohlédnout po něčem jiném, protože tohle je rock. Pořádně tvrdej rock, přesně zapadající do roku 1973 a z podobného soudku jako Flea – Topi e uomini (1972), Garybaldi – Nuda (1972), Osage Tribe – Arrow Head (1972), Rovescio della medaglia – Io come io (1972), nebo Ricordi d'Infanzia – Io, uomo (1973). Co zamrzí je zvuk, který má k dokonalosti opravdu daleko a nevyniká čistotou, ani detaily. Je docela utopený, zastřený a bicí znějí podivně dutě. Navíc jsou umístěné "uprostřed" a ve stereu létají spíš kytary. Nicméně nedávno jsem tady psal o prvních dvou deskách souputníků Nuova Idea a ty hrajou ještě hůř.
Původní LP vyšlo velkým nákladem a dá se pořídit za cenu kolem sta Euro. První vinylová reedice (s alternativním obalem) se objevila v roce 1980, další následovaly v letech 1991 a 2009. Podobné je to i s cédéčky, poslední vydání je japonské z roku 2015, ale zřejmě nejdostupnější bude repress od Fonit Cetra (CDLP 423).
S mým výliskem je to docela zajímavé. Koupil jsem ho použitej, z druhý ruky a samotnej nosič ze série European Rock Collection nese loga firem Arcàngelo (ARC-7203), Warner Music Japan Inc. (WQCP-576) a Warner Fonit. Ovšem osmistránkovej booklet v japonštině (s texty písní v italštině) má označení WPCR – 16878 a označení kolekce Progressive Rock 1300 Collection. To znamená, že prodejce s největší pravděpodobností prohodil kotouče s krabičkami, ale už to nehodlám nijak řešit. Inu, stane se.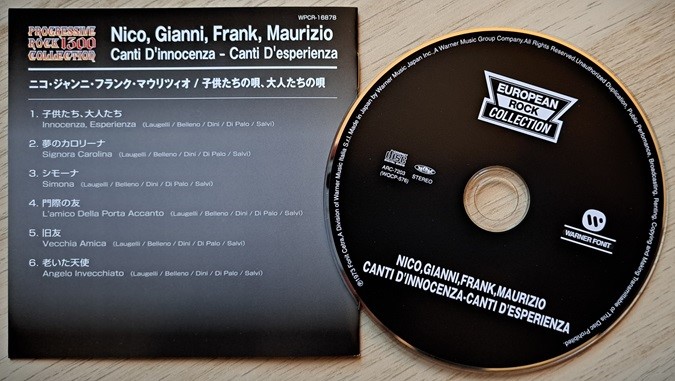 *Zemětřesný roj je takovým druhem seismické aktivity, při níž se seismická energie uvolní nikoli ve formě jednoho silného zemětřesení a případných dotřesů, ale sérií velkého množství (až několika tisíc) slabších jevů v průběhu několika dnů. V tomhle podzimním období jsou u nás na Chebsku docela běžné.
Lato A – Canti d'innocenza
1. Innocenza, esperienza – 5:45
2. Signora Carolina – 7:40
3. Simona – 1:40
Lato B – Canti d'esperienza
4. L'amico della porta accanto – 6:50
5. Vecchia amica – 7:50
6. Angelo invecchiato – 3:45
Nico Di Palo – voce, chitarra solista, sovrapposizioni a corde
Gianni Belleno – voce, batteria
Frank Laugelli – basso elettrico e acustico
Maurizio Salvi – pianoforte, organo, Eminent, sovrapposizioni tastiere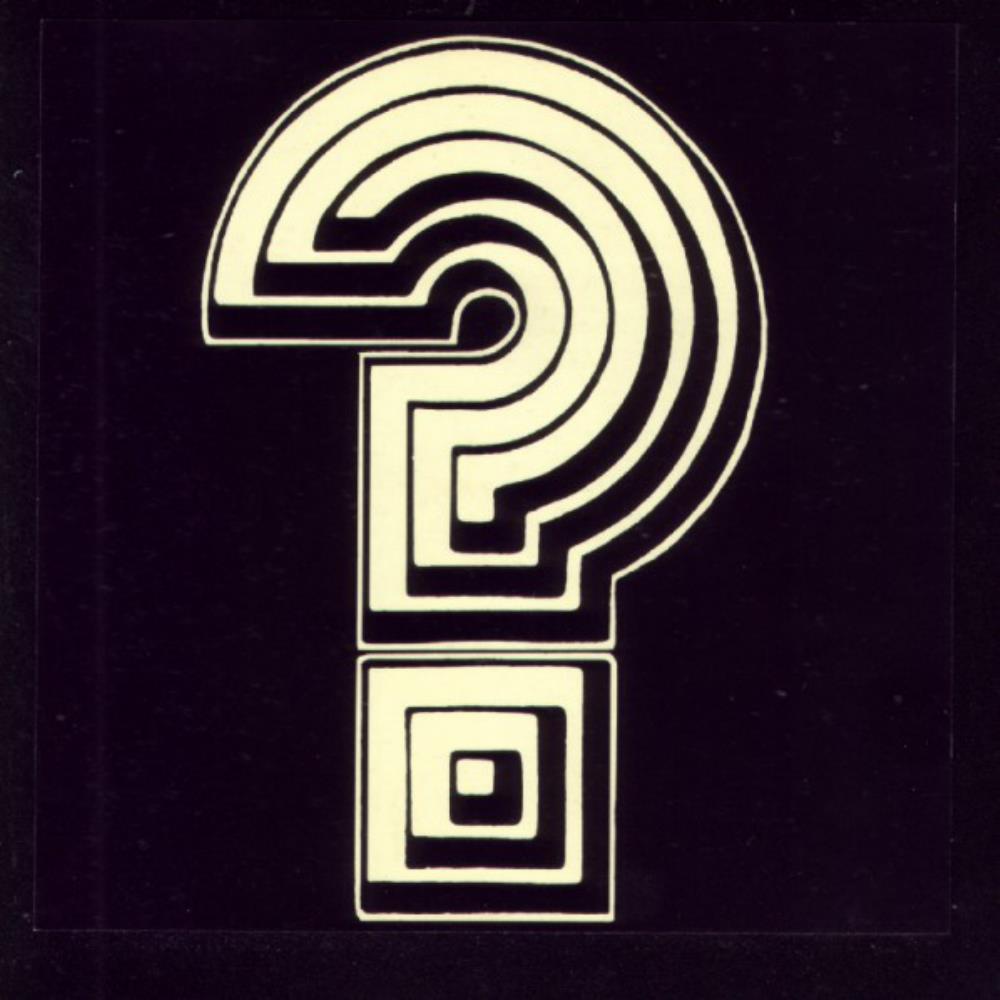 Canti D'Innocenza, Canti D'Esperienza
Nico, Gianni, Frank & Maurizio
Hard Rock
Fonit Cetra
1973
LP
6
CD Arcàngelo – ARC-7203 /2007/