2CD CRISLER CCD 3078  /2005/
Pěknej digipak, obsahující 2CD kompilaci mapující pravěkou tvorbu tehdy teprve rodící se art rockové legendy.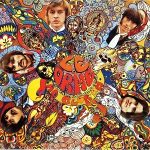 CD 1 – Ad gloriam (1969)
Ne, tohle není art rock. Už jenom letmý pohled na obal původní vinylové desky a datum jejího vydání napoví, o čem to bude. Květiny ve vlasech, účes na blbečka, kotlety a kalhoty do zvonu – tohle je flower power po italsku, šmrncnuté psychedelií. Směska The Beatles a The Doors. A vůbec ne špatná, s koňskou dávkou italské melodičnosti. Prostě příjemné retro a co skladba, to (potencionální) hit. Zmínit musím aspoň titulní Ad gloriam a pěkný fanouškovský videoklip sestříhaný ze samých klasických italských komedií dostupný na ytb.
Album je komplet v italštině, neobsahuje jedinou coververzi a drtivou většinu skladeb složila dvojice Smeraldi – Tagliapietra. Mám ho rád, můžu si ho poslechnout kdykoli a kdekoli, ale nejlepší je jako kulisa k nedělní snídani. Taková ciabatta, sušená šunka, smažená vejce, italská káva a Le Orme z reproduktorů nám doma zvednou náladu…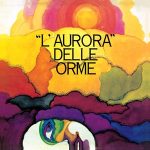 CD 2 – L'aurora delle Orme (1970)
Druhý disk nabízí unikátní kolekci složenou ze singlů a raritních nahrávek z konce šedesátých let. Pop podává si ruku s raným beatem, hudba je to velice melodická, tu a tam s nezbytným a melodramatickým podmazem smyčců. Tak trochu cukrkandl, což je pro tuhle éru typické a asi ne každý by z toho byl nadšenej. Pár písniček je tu ve dvou verzích, v libozvučné italštině i anglicky a na to, že se z téhle kapely vyklube co nevidět art rocková hvězda by si asi nikdo nevsadil ani zlámanej pětník…
…jenomže na samotném konci desky se nacházejí dva Emersonem a The Nice inspirované kousky, Concerto N. 3 a Blue Rondó A La Turk. Tady už je jasně načrtnutý nový směr, cesta, kterou se Le Orme vydali a která ústí na legendárním albu Collage.
CD 1 – Ad gloriam (1969)
01. Introduzione (1:19)
02. Ad gloriam (5:35)
03. Oggi verrà (2:37)
04. Milano 1968 (3:13)
05. I miei sogni (3:01)
06. Mita Mita (2:54)
07. Era un anno fa (3:02)
08. Fumo (3:30)
09. Senti l'estate che torna (2:53)
10. Fiori di giglio (3:08)
11. Non so restare solo (5:30)
12. Conclusione (1:46)
13. Tutto passerà (2:47)
CD 2 – L'aurora delle Orme (1970)
01. L'Aurora (3:16)
02. Irene (2:39)
03. Lacrime di sale (2:57)
04. Dovunque Andrai (2:58)
05. Casa mia (3:22)
06. Fiori e colori (2:35)
07. Finita la scuola (2:40)
08. Summer coming /Senti l'estate che torna/ (3:14)
09. Flowers and colours /Fiori e colori/ (2:46)
10. She lives for today /Irene/ (5:02)
11. Concerto N. 3 (3:10)
12. Blue Rondó A La Turk (3:20)
SESTAVA:
Aldo Tagliapietra – voice, acoustic guitar, flute, celeste
Nino Smeraldi – solo guitar, Sarenghi, voice
Claudio Galieti – bass guitar, cello, voice
Toni Pagliuca – organ, harpsichord, electric piano
Michi Dei Rossi – drums, kettledrums, bongos, tambourine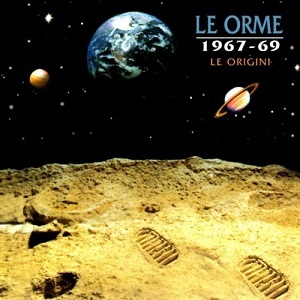 1967- 69 Le Origini
Le Orme
beat/psychedelic rock
Crisler
2005
2 x CD
25