Outside In je progresívna rocková skupina z Aucklandu, Nový Zéland, ktorá sa rozhodla pokračovať v odkaze vytvorenom kapelami ako Pink Floyd, A Perfect Circle, Karnivool, Porcupine Tree, Radiohead…
Spevák Mikey Brown a gitarista Jonnie Barnard sa prvýkrát stretli zhruba pred desiatimi rokmi a čoskoro si začali vymieňať skúsenosti i nápady. Spolu si zahrali aj v kapele Blackbird Ensemble. Netrvalo dlho a Jonnie sa zúčastnil konkurzu do Mikeyho skupiny Crash, časom premenovanej na Outside In.
23. októbra 2015 vyšla 5-skladbová EP The Nature Of Dreams, na ktorej sa, okrem oboch spomínaných protagonistov, podieľali aj bubeník Adam Tobeck a basgitarista Adam Willis. Krátko potom však Jonnie kapelu opustil, nakoľko jeho pracovný vzťah so spevákom bol trochu napätý. Mikey o tom hovorí: "Museli sme vyčistiť pole a obnoviť vzájomný rešpekt. Počas tej doby som napísal demo k Bridges; piesni o tom, čo už prebehlo a zároveň o opätovnom štarte i obave začínať znova od nuly…" 
Skupina pokračovala ďalej, pričom sa v nej vystriedalo viacero basgitaristov i gitaristov, ale nefungovalo to. Nakoniec sa Mikey rozhodol osloviť Jonnieho a požiadať ho o pomoc pri práci na deme The Garden Of Light. Jonnie pridal nápady na svojej gitare, pričom sa ukázalo, že vzájomná chémia medzi bývalými spoluhráčmi stále funguje, preto Mikey, po porade s Adamom, požiadal gitaristu o návrat do Outside In. Jonnie podanú ruku prijal a to bol východiskový bod pre začiatok prác na debutovom albume Karmatrain. Čoskoro nato kapela našla basového hráča Elliotta Parka, ktorý zase navrhol Joea Parka na post druhého gitaristu. Ten zaujal pozíciu Grahama Bella, ktorý v polovici nahrávacieho procesu Outside In opustil…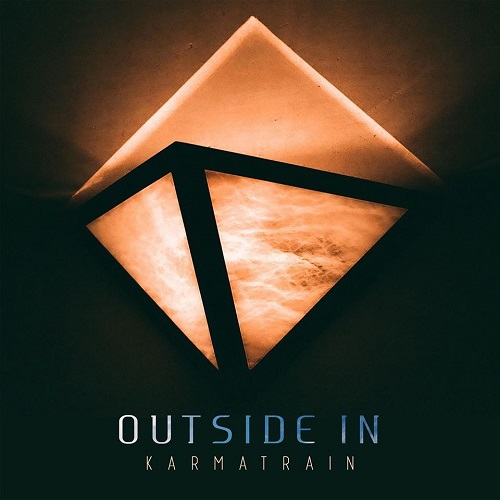 Debutový album Karmatrain prichádza na pulty 29. mája 2020 prostredníctvom firmy AAA Records a bude ho možné zakúpiť vo formáte CD i 2LP. Keď Mikey Brown prechádzal zbierku potenciálnych piesní pre album, uvedomil si, že niektoré z nich boli lyricky ovplyvnené románom Siddhartha od Hermana Hesseho, ktorý čítal počas prázdnin v Nice asi pred desiatimi rokmi. Témy boli dosť univerzálne, ale rozhodol sa začleniť väčší vplyv knihy do procesu písania. Nakoniec bolo zrejmé, že sa z toho stalo koncepčné dielo. Album obsahuje 12 piesní predstavujúcich 12 kapitol z knihy. Každá skladba má príbeh, ktorý sa týka jednej kapitoly, ale má aj paralelný príbeh z vlastných skúseností… 
Blízky Mikeyho priateľ, fotograf James Fyfe, vytvoril súbor pohľadníc, ktoré budú vydané súčasne s albumom – jedna fotografia pre každú pieseň + vlastný text. Skladba Ferryman je o ich priateľstve, v knihe predstavuje Ferryman spojenie medzi fyzickým a duchovným svetom.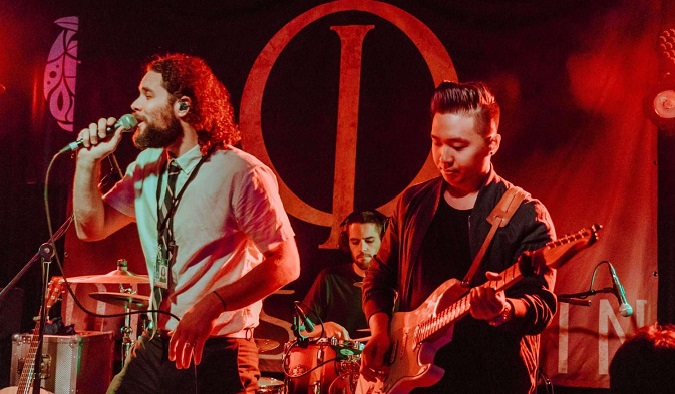 Na záver pár slov k jednotlivým členom skupiny…

Mikey Brown (spev / texty / klávesy)
"Píšem piesne spolu s Jonniem. Často napíšem jednoduchú vokálnu melódiu, prípadne progresívny akord a za pomoci klavíra alebo akustickej gitary nahrám jej hrubú ukážku. Takto ju odovzdám Jonniemu, ktorý z tejto kostry rozvíja nápady a vytvára štrukturálne vylepšenia. Vtedy sa často stretávame a doplníme ďalšie prvky. Demá zasielame ostatným členom kapely, aby do toho pridali svoje poznatky. Potom sa stretneme a spoločne to dotiahneme do záverečnej podoby. Na albume sa nachádza niekoľko piesní, ktoré Jonnie od základu prerobil, ale aj také, na ktorých bol ponechaný môj pôvodný nápad a takmer vôbec sa nezmenil." 

Jonnie Barnard (gitarista / producent)
"Hrám na gitare a album som produkoval. Mikey a ja spolu pracujeme na písaní počiatočných nápadov a aranžmánov piesní, kým ich ponúkneme skupine na záverečné vyladenie. Nahral som tiež videá pre naše štyri single vydané v rokoch 2019/2020."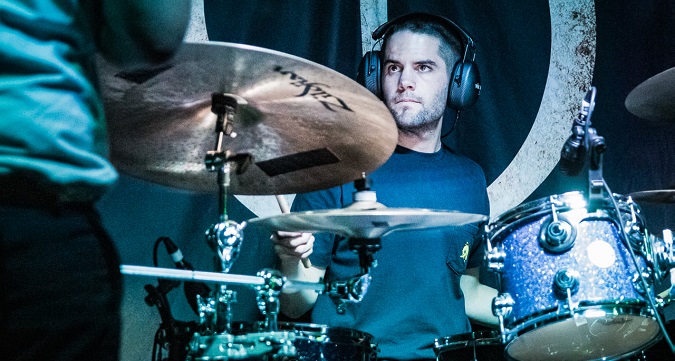 Adam Tobeck (bicie)
Mikey o ňom hovorí: "Adam je jedným z najusilovnejších a najoddanejších bubeníkov. Jeho disciplína voči tomuto remeslu sa vypláca a na hre je to poznať. Má veľmi sympatický prístup k skladaniu piesní, pričom dokáže posilniť party ostatných hráčov."
Elliott Seung Il Park (basová gitara)
Mikey: "Elliot je najkrajší chlap, akého môžeš stretnúť. Je veľmi zdvorilý a tichý, kým na pódiu nehrá ťažkú pasáž jednej z našich piesní. Potom sa zmení na monštrum. Tento chlapec, s prirodzeným sex appealom, dokáže hudbu precítiť a ak sa vrhne do basového sóla, určite Vás očarí."

Joe Park (gitara)
Mikey: "Po tom, čo Graham Bell opustil kapelu v polovici nahrávacieho procesu debutového albumu, sme boli nútení nájsť adekvátnu náhradu. Joe bol perfektný objav, navrhol ho Elliot. Joeova schopnosť obslúžiť pieseň a nájsť priestor na pridanie ďalšej gitarovej časti je fantastická. Taký utiahnutý chlapík a skvelý hráč."
P. S.: Bubeník Adam Tobeck spolupracuje aj s ďalšou skupinou z Auckladu – The Beths.
DISKOGRAFIA:
2015 – The Nature Of Dreams (EP, vlastný náklad)
2020 – Karmatrain (LP, AAA Records) 

KONTAKT:
Oficiálna webová stránka Outside In.
Bandcamp Outside In.
Facebook Outside In.
Vydavateľská firma ALLGOOD ABSOLUTE ALTERNATIVE RECORDS.
ZDROJ:
Pri písaní článku som vychádzal z materiálu, ktorý mi zaslal Mike Smith, manažér skupiny. Všetky fotografie pochádzajú z oficiálnej facebookovej stránky Outside In.