CD Warner Fonit ‎– 3984 27122-2   /1999/
Jediné album skupiny Ricordi d'Infanzia (Vzpomínky na dětství) je jednou z mnoha zapomenutých vykopávek reprezentujících italskou, rychle se vzmáhající rockovou scénu. Britskou školou ovlivněnej hard rock, špetka progresu a expresivní vokál v italštině mi připomínaj téhož roku vydané desky souputníků Laser (Vita sul pianeta), nebo J.E.T. (Fede, speranza, carità). Po flétně ani stopy, ale o to víc hammondů… 
O kapele se toho ví jen velmi málo a vlastně teprve nedávno se badatelům podařilo vypátrat její obsazení a jména jednotlivejch členů. Pochází odněkud z oblasti Brianza v Lombardii, kde fungovala pod jménem Gli Aspidi a jméno si změnila teprve potom, co dostala příležitost předskakovat mnohem populárnějším krajanům I Pooh a Le Orme. V roce 1973 debutovala singlem Mani fredde/Latte e rhum (Cetra SP 1497), po kterém následovalo album Io uomo (Cetra LPP 227). Jeho koncept popisuje vývoj lidského druhu a svým obsahem dává vzpomenout na podobně zaměřená  alba Darwin!  (Banco del Mutuo Soccorso), nebo Vita sul pianeta (Laser). Díky chabé podpoře – nebo spíš nepodpoře – ze strany vydavatele však zcela zapadlo a dnes patří mezi nejvzácnější kousky z katalogu Fonit-Cetra. Kapela přežívala do roku 1976 a následně zmizela z mapy hudebních dějin…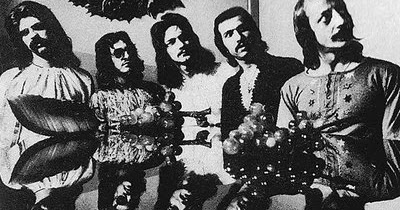 Už při pohledu na tracklist si nelze nevšimnout relativně krátké stopáže jednotlivých skladeb a je jasné, že písničky budou mít tentokrát navrch. Introdukce Caos sice trošičku zahřmí, ale jen jako krátká letní bouřka. Pár kapek a je to pryč. Pro obsah alba charakteristická je až teprve plynule navazující Creazione, která je vlastně docela obyčejnou, byť příjemně melodickou písničkou a skončí dřív, než se stačí kloudně rozvinout. Expresivní zpěv je k sežrání a ten hard rock z toho dělá jenom krapet hlučnější hudební doprovod. Ani následující pecka L'Eden není delší, než tři minuty, ale začíná přituhovat. Emilio Mondelli šponuje hlasivky tak, že hrozí jejich přetržení a krátké sólo zkreslených varhan v závěru skladby odkazuje na tvorbu slavnějších vzorů z britských ostrovů. Aj v melodramatické 2000 anni prima bych vyzdvihnul hlavně melodii a báječně rozervanej sólovej zpěv. Mondelli se do toho pokládá se vší vážností a z původně nenápadné písničky vytváří tragédii kolosálních rozměrů. Jo, je to tak trochu tyjátr, ale tohle je Itálie, jakou mám rád. Ostatně, nemlich to samé bych mohl napsat i o uvolněné Preghiera, kterou končila první strana původní vinylové desky.
Ta druhá je mnohem ambicióznější a v pětiminutovce Morire o non morire už se konečně objevují i prog rockové prvky. Její stavba je o něco členitější, obsahuje několik zajímavých odboček a zmínit musím i pořádně ostré sólo na Hammond organ. Písnička 2000 anni dopo pokračuje v nastoleném trendu a potěší pěknou instrumentální vsuvkou. To už je heavy prog jak řemen a ty expresivní vokály tomu dávaj korunu. Skutečným vyvrcholením alba je závěrečnej a přes šest minut dlouhej očistec Uomo mangia uomo. Tady už kapela vsadila všechno na jednu kartu a přednost před melodiemi dostal nekompromisní nátěr. Zkreslení kytar je na maximální možné úrovni a ryk hammondek mi připomíná jednu slavnou skladbu. Jak ona se to jmenuje… Gypsy!
Původní vinyl je vzácným zbožím, jehož cena přesahuje 1500 Euro. S reedicemi to taky není žádná sláva, ale v roce 2009 se znovu objevil asfalt a o tři roky později i CD. Moje letité vydání od Warner Fonit je součástí řady "Rock Progressivo Anni 70" a neobsahuje víc, než kotouček a čtyřstránkovej booklet s tracklistem. Sehnal jsem ho teprve začátkem loňského roku a jsem rád, že ho mám.
Album Io uomo je poznamenané pečetí doby, ve které vzniklo. Svou bezprostřední a milou naivitou působí velmi autenticky a hudebním archeologům nabídne potěšení v podobě prchavé vůně dávno zašlejch časů. Zkuste a (možná) nebudete litovat.
SKLADBY:
1.  Caos (3:04)
2.  Creazione (2:58)
3.  L'Eden (2:55)
4.  2000 anni prima (4:12)
5.  Preghiera (4:00)
6.  Morire o non morire (4:56)
7.  2000 anni dopo (4:04)
8.  Uomo mangia uomo (6:18)
SESTAVA:
Emilio Mondelli: voce
Franco Cassina: chitarra, voce
Maurizio Vergani: tastiere, voce
Tino Fontanella: basso
Antonio Sartori: batteria, percussioni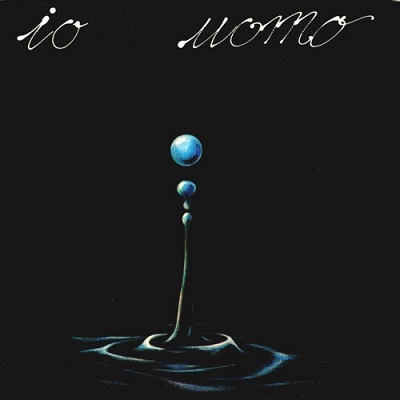 Io Uomo
Ricordi d'Infanzia
Prog Rock, Hard Rock
Cetra
1973
LP
8
CD Warner Fonit ‎– 3984 27122-2 /1999/