The Marshall Tucker Band jsem objevil až po poměrně komplexním profilu jižanského rocku v Jazz-Bulletinu, který vydávala Jazzová sekce ještě za totality, jíž jsem byl členem. Vzhledem k tomu, že The Allman Brothers Band, Lynyrd Skynyrd a Black Oak Arkansas už jsem poměrně slušně znal, tak se moje pozornost celkem logicky obrátila na tuhle kapelu, která pro mě byla v dané době velkou neznámou. Až teprve nedávno ke mně přistálo jejich debutní eponymní album a tak jsem si po mnoha letech, kdy jsem The Marshall Tucker Band znával jenom z pásků mohl, opět připomenout a oživit…
TAKE THE HIGHWAY – Důrazný nástup ve výrazně melodickém duchu. Slyším klasický model americké hudby s širokou harmonii a akustickými kytarami, ale také flétnu a šlapající rytmiku, občasné koloratury elektrických kytar a nad tím vším jasné vokály a výrazný hlas zpěváka Douga Graye. Přiznám se, že aplikace flétny v jižanském rocku mi připadá poněkud netypická a model pojetí, kdy flétna se stává sólujícím nástrojem, mě kapelu posouvá spíše na Britské ostrovy a možná bych tipoval takové Skin Alley, nebo Steamhammer. Opakující se schéma drží melodický základ a po flétně přichází prostor pro mrštnou kytaru Toye Caldwella, který střídá svoje party s kytaristou Georgem McCorklem. Myslím, že je to dost zdařilý úvod pro první album kapely.
CAN'T YOU SEE – Krásně rozbrnkaný úvod rozkládaných akordů akustické kytary a do toho dlouhé zádumčivé tóny flétny, která, jak se zdá, zde bude mít v instrumentaci kapely poměrně významné místo. Už tu máme elektrickou kytaru a Graye za mikrofonem. Hezky se to poslouchá, ale přesto mám pocit, že podobný typ skladby by byly schopny zahrát i jiné kapely klasického rocku ve staré dobré Anglii. Melodická linka je od začátku jasná, stejně jako její základní motiv. Do popředí proniká klavír hostujícího Paula Hornsbyho, který je v dlouhém tremolu doprovázen varhanami. The Marshall Tucker Band vsadili na přehlednou píseň, kterou ozdobují kytarovými a klavírními ornamenty. Docela zajímavě znějí přídavné vokály ve spojení s Grayovým frontmanským hlasem, který v téhle skladbě podává výtečný pěvecký výkon s patřičnou dravostí a rozpoutaností. Závěr naleží akustickým kytarám a flétně s komplexním soundem ostatní instrumentace.
LOSING YOU – Máme tady steel-kytaru a názvuky country. Interpretace je správně líná a atmosféra přesně taková jako na americké highwayi, kdy se pod náporem horka tetelí vzduch a před vámi je nekonečná prérie. Dynamika zůstává zachována, ale obecně skladba přece jenom ubrala plyn. Hraje se zde uvolněně a pohodově, bez žádných větších ambicí dokázat, jak jsme výjimeční. Ovšem sólové vstupy na steel-kytaru a akustickou kytaru znějí velmi podnětně a podmanivě, taky táhlé tóny varhan a nečekaně přítomný saxofon, který bych v kapele jižanského rocku neočekával. Více energie vstoupí s kolektivním nástupem vokálních přirozeně jasných hlasů. Ne, že by mě píseň porazila svou mimořádností, ale zanechává příjemný pocit.
HILLBILLY BAND – Tohle je jiná káva. Spojení rocku s country vytváří zemité hillbilly a kapela jede opravdu na plný plyn, což potvrzují výtečně zapojené housle a svištící tóny elektrické kytary, zatímco ty akustické zvoní. Pořádně odpíchnutá rytmika se vzbudila s předešlé letargie, tady se jede jede opravdu ve značně zrychleném vlaku. Nevím, ale myslím, že s podobnou skladbou by si poradili i britští Fairport Convention v pozdějším období, ale tahle skladba patří k dobrému zboží.
SEE YOU LATER, I'M GONE – Energetický potenciál zůstává zachován. Ano, tohle je spíš country rock než jižanský rock. Ani stopa po boogie nebo blues, ale pokud je někdo nakloněn raným skladbám Neila Younga, tak by se v téhle skladbě mohl najít. Žádná zvláštní harmonická struktura, ani výjimečná melodická linka, přesto tady všechno probíhá jak má a obecně optimistická poloha zůstává zachována od začátku až do konce.
RAMBLIN' – Pokud měl posluchač až dosud pocit, že toho rocku je na albu nějak povážlivě málo, nebo je méně čitelný, tak tady se mu dostává satisfakce. Klasický model amerického rocku, kam se vtěsnaly i prvky jazzu. Kytarová jízda mi zní zatím nejpřesvědčivěji ze všech, které jsem až dosud na albu vyslechl. Fantastická pulsace bicích a baskytary, patřičná dravost interpretace s použitím kláves je jedinečná. Ano, kytarová jízda je zde famózní, tak trochu ve stylu Dickeyho Bettse. Krásne dynamické proměny – to mezzoforte uprostřed skladby udržuje napětí pod kotlem a instrumentace pracuje jako dobře namazaný stroj. Zpěvák po uklidňujících okamžicích vybuchuje jako vulkán. Přítomnost dravých saxofonů a v závěru i sólo na hammondky jsou pro skladbu tím správným kořením. Gray sem ve vokálním vypětí přinese mírné prvky soulu a závěr vrcholí ve velkém stylu. Parádní kousek.
MY JESUS TOLD ME SO – Výtečně pojednané zpívané téma. Hudební motiv se drží spíš v běžných harmonických postupech, ale sborový zpěv vás odzbrojí – jeho naléhavost a výpovědní síla se blíží spojení gospelu a soulu. Už podle názvu skladby se do ní promítá duchovní charakter, který se na americkém Jihu tematicky dostává do textů písní už proto, že víra je tam výrazně zesílenější než v jiných amerických teritoriích. Vokální party jsou opravdu suverénně nejvýraznější. Máme tady sice i kvílející zaostřenou elektrickou kytaru se svým sólem, ale zpěvy zde dominují. Donna Hall a Ernestine Jones se zde opravdu, společně s Grayem, předvedou v nejlepším světle.
AB'S SONG – Krásně rozbrnkaná píseň na akustickou kytaru ve výtečných melodických obrazech nás vrací na americký venkov a potvrzuje jedinečnost amerického písničkářství s doprovodem srozumitelných hlasů. Může znít na parties, u táboráků, ale i na verandách osamocených farem a je příjemnou nicnepředstírající tečkou za celou jízdou toho alba.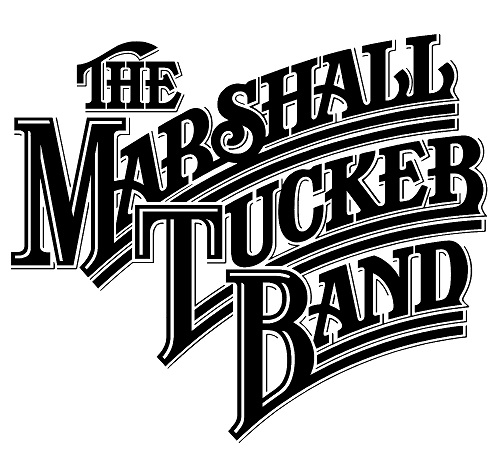 Myslím, že debut The Marshall Tucker Band se opravdu podařil a pro kapelu byl důležitým zahřívacím kolem před další kariérou. Jejich albová diskografie je poměrně rozsáhlá a nemohu tvrdit, že bych se v jejich komplexní produkci suverénně vyznal. Tohle album je ale schopno posluchače navnadit tak, že název kapely nezapomene a zapátrá, jak to s jejich autorskou potencí a pojetím hudby bylo v dalších letech. Přesto si neodpustím konstatování, že na moje "krále" amerického jižanského rocku – The Allman Brothers Band, přece jenom nedosáhnou. Tím ale nechci říct, že by to snižovalo můj pozitivní vztah k těmhle borcům z Jižní Karolíny. Také jsem zaregistroval, že na conga zde pohostinsky vystupuje Jay Johanny Johanson práve z The Allman Brothers Band! Čtyři hvězdičky dám. 
SKLADBY:
1. Take the Highway 6:15
2. Can't You See 6:05
3. Losing You 5:10
4. Hillbilly Band 2:35
5. See You Later, I'm Gone 3:08
6. Ramblin' 5:07
7. My Jesus Told Me So 5:32
8. Ab's Song 1:15
SESTAVA:
Doug Gray – lead vocals
Toy Caldwell – guitar, steel guitar, vocals
Jerry Eubanks – flute, saxophone, vocals
Tommy Caldwell – bass, vocals
George McCorkle – guitar
Paul Riddle – drums
+
Samuel Dixon – trumpet
Oscar Jackson – tenor saxophone
Donna Hall – vocals
Ernestine Jones – vocals
Ella Brown – vocals
Paul Hornsby – keyboards
Jai Johanny Johanson – congas
The Marshall Tucker Band
The Marshall Tucker Band
Southern Rock, Country Rock
Capricorn Records
1973
LP
8