CD Fonit Cetra – CDLP 428  /1991/
Skupina Osanna se do dějin italského progresivního rocku zapsala nesmazatelným písmem a již od svého debutu v roce 1971 patřila k nejpopulárnějším interpretům své doby. Po třech, domácími fanoušky nadšeně přijatých albech z let 1971-73 (L'uomo, Preludio Tema Variazioni Canzona a Palepoli) byl ten nejvyšší čas zkusit to i v zahraničí, ovšem právě při nahrávání pro evropský trh určeného LP Landscape of Life se soubor rozpadl a rozdělil na dva nesmiřitelné tábory. Frontman Lino Vairetti s bubeníkem Massimem Guarinem oživili značku Città Frontale a kytarista Danilo Rustici, s hráčem na flétnu a saxofon Eliem D'Annou, založili skupinu Uno.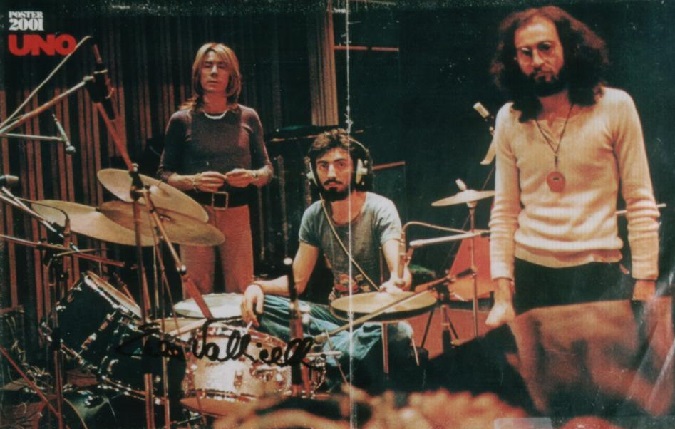 Jediné album Città Frontale s názvem El tor (1975) už jsme si tady před časem představovali a tak si pojďme přiblížit rovněž jedinou placku konkurentů Uno. Ti to stihli o chlup dřív, protože jejich nahrávka se na pulty prodejen dostala už v roce 1974 a to ve dvou verzích. V Itálii album vydal turínský label Fonit (LPX 26) a texty písniček jsou jak v angličtině, tak v italštině v poměru 4:3. S jiným logem, zcela odlišným obalem z dílny společnosti Hipgnosis a písničkami komplet v angličtině deska vyšla rovněž v několika dalších evropských zemích – ve Francii ji vydali Les Disques Motors (MT 44027) a v Německu společnost Pan (88 397 IT).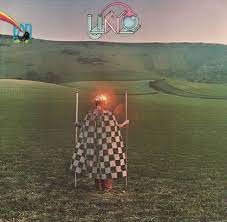 V Osanně se začaly první rozpory objevovat už v druhé polovině roku 1973 a na jeho konci italské hudební časopisy referovaly o nově vzniklé supergroup Uno, v sestavě Danilo Rustici, Elio D'Anna a další hudebník z Neapole, perkusionista Toni Esposito. Album měla nahrávat pro nově vznikající společnost Trident, ale z toho vzápětí sešlo a Esposita nahradil Enzo Vallicelli z kapely Hellza Poppin. Skupina se vrhla do otevřené náruče labelu Fonit, který si toho od ní dost sliboval a tak ji poslal i s producentem Corrado Bacchellim na zkušenou do věhlasných Trident Studios v Londýně. S texty v angličtině jim pomohl Nick Sedwick a doprovodné vokály v závěrečné skladbě 
Goodbye Friend 
nazpívala Liza Strike, která se stejným způsobem zvěčnila i na albu 
The Dark Side Of The Moon
 legendárních Pink Floyd. Dlužno dodat, že nejenom italské, ale ani zahraniční vydání nevzbudilo větší zájem ze strany fanoušků a prodejní čísla ani zdaleka nenaplnila očekávání vydavatele, který tak utrpěl nemalé ztráty.
Ostatně, o nic lepší to nebylo ani s koncerty, protože tříčlenná sestava (kytara, ságo s flétnou a bicí) na živo nedokázala předvést to, co ve studiu. Tam si mohla dovolit vrstvení kytar, zdvojené saxofony, Moog, k němu basovej, nebo smyčcovej pedál a to na pódiu najednou nešlo, o Lize Strike ani nemluvě. Fanoušci byli pochopitelně zklamaní a skupina se to snažila napravit tím, že přibrala ex Cervello kytaristu a Danilova mladšího bratra Corrada Rusticiho. Těch vystoupení však pořád ubývalo a vypadá to tak, že ani samotnou kapelu materiál z desky příliš nebavil. Začátkem roku 1975 přišla definitivní tečka a z trosek Uno povstala jazzrocková (super) Nova. Ovšem to už je jiná historie…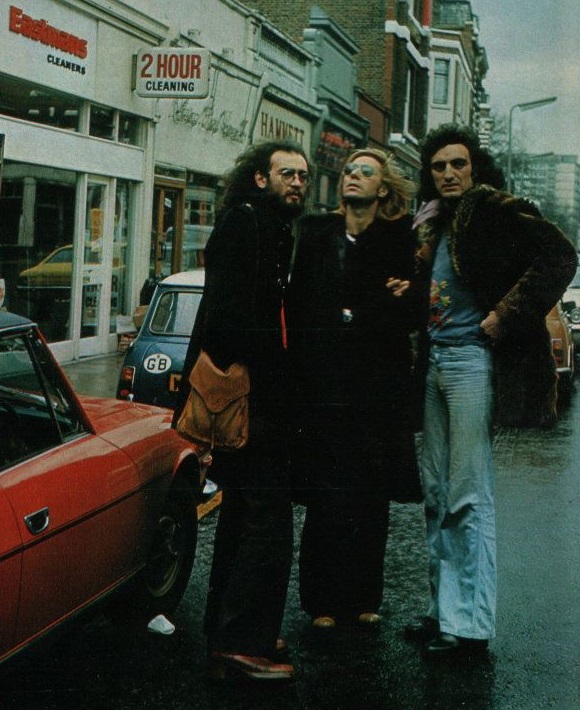 Ve sbírce mám CD reedici italského vydání a kreslené neurony na obalu se mi líběj víc, než surrealistická postava od Hipgnosis. Obě varianty však mají něco do sebe a naznačují, že obsah alba nebude žádná selanka. Je to taková méně přístupná podoba italského prog rocku a střídáním hudebních stylů, plus angličtiny s italštinou, na mě působí poněkud nesourodě. Z nejlepších není ani zahuhlanej zvuk a podobně sejmuté bicí jsem slyšel snad jenom u Sensations' Fix. Ono ani věhlasné studio neznamená všechno, ale pěkná místa tu jsou. Jenom je člověk musí trošičku hledat.
Pokud bych měl určit nejlepší skladbu na desce, byla by to hned úvodní symphonic rocková kráska Right Place. To je muzika přesně podle mého gusta a Danilo Rustici dokazuje, že obstojí nejenom jako kytarista, klávesista a skladatel, ale i jako sólovej zpěvák. O to větším šokem je následující a rozporuplná písnička Popular Girl. V první polovině naprosto nezáživné a tuctové rhytm and blues, ovšem s o to překvapivějším vyvrcholením. Přesně v čase 02:15 přijde krátkej výstup zemitých bicích a po něm pekelně rychlá, instrumentální vsuvka s bezuzdně sólující flétnou a kily navrstvených kytar. Opravdu jediné místo na desce, kde mi padne čelist a které si musím přetočit a přehrát ještě jednou.
První písničkou v italštině je solidní, symphonic rocková balada I cani e la volpe a po krapet nudném kolovrátku Stay with me a kraťoulinké baladě Uomo come gli altri přichází ambiciózní a přes deset minut dlouhá Uno nel tutto. První třetina skladby je tou nejintenzivnější pasáží celé desky a trvalo dlouho, než jsem ji vstřebal. Náletům rojů zuřivých saxofonů, kvílení kytar a hysterickému řevu Danila Rusticiho sice čelím s otevřeným hledím, ale není to nic, co bych vyhledával a u čeho bych si nějak zvlášť liboval. Jiné už je to s podmanivou, space rockovou instrumentální vložkou. Ta patří k těm nejpříjemnějším okamžikům a je vhodnou, hřejivou náplastí na otevřené rány a vpichy žihadel. Závěrečná Goodbye Friend těží především z účasti hostující Lizy Strike, která si střihla duet se saxofonem Elia D'Anny, ale nic zvláštního se v ní neděje. Je to docela zívačka a snad až příliš okatá variace na Pink Floyd. Na finálovej track trochu málo…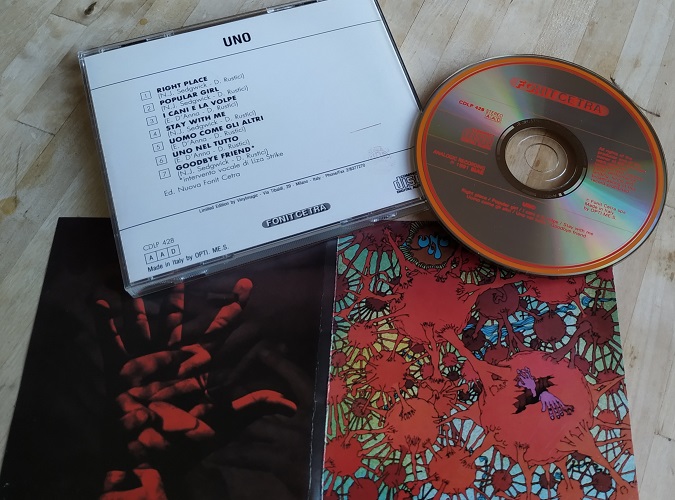 Moje fousatá CD reedice od Fonit Cetra vyšla už v roce 1991 a čtyřstránkový booklet je ofocenou kopií obálky původního alba. Kredity a texty písniček tu sice jsou, ale písmenky titěrnými tak, že si musím pomáhat lupou. Album El tor konkurentů Città Frontale mi přijde o něco lepší a protože jsem ho hodnotil trojkou, musím v případě Uno půl hvězdy ubrat.
SKLADBY:
1. Right Place  5:40
2. Popular Girl  4:34
3. I cani e la volpe  4:05
4. Stay With Me  4:11
5. Uomo come gli altri  1:29
6. Uno nel tutto  10:10
7. Goodbye Friend  5:55
SESTAVA:
Enzo Vallicelli – Drums
Elio D'Anna – Flute, Alto Saxophone, Tenor Saxophone
Danilo Rustici – Vocals, Lead Guitar, Acoustic Guitar, Pedalboard (Bass & String Pedals), Piano, Synthesizer (Moog)
+
Liza Strike – Backing Vocals (7.)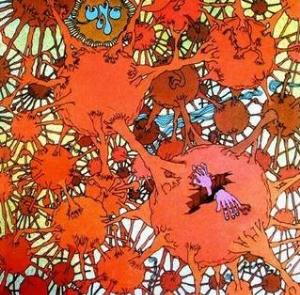 Uno
Uno
Prog Rock
Fonit
1974
LP
7
CD Fonit Cetra – CDLP 428 /1991/