Z akéhosi dôvodu, na rozdiel od progresívnej scény v Európe, tento novátorský rockový trend na začiatku 70-tych rokov v USA nemal na ružiach ustlané a hudobný fenomén zvaný progrock sa dokázal presadiť v severoamerickom hudobnom biznise až o niekoľko rokov neskôr. To však neznamená, že sa táto hudba na začiatku siedmej dekády v USA nehrala a vzniklo tu tiež niekoľko pozoruhodných skupín.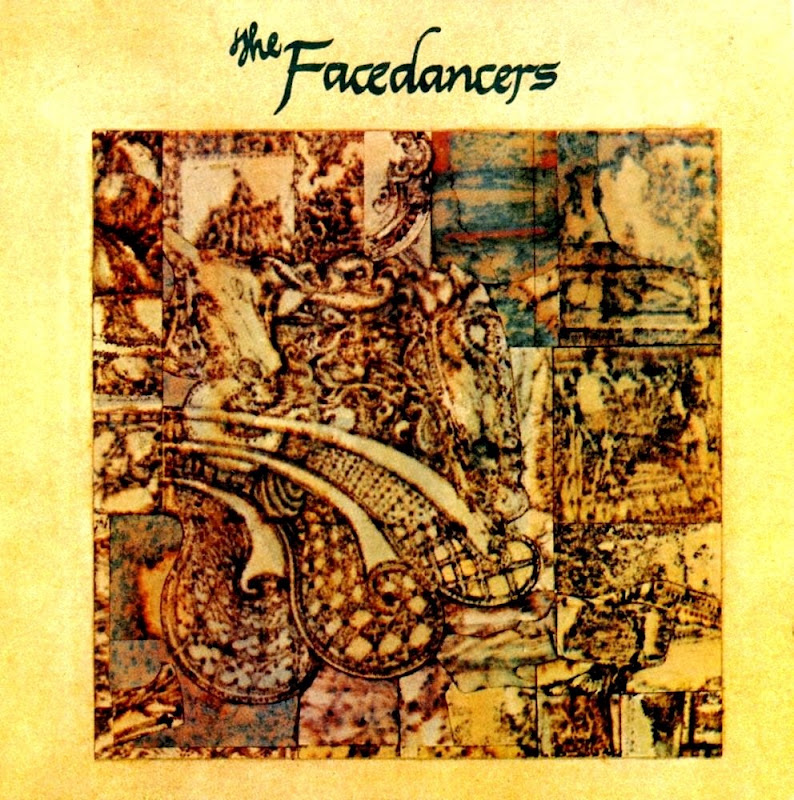 Jednou z tých prvých bola zaujímavá skupina menom The Facedancers založená v hlavnom meste štátu Pennsylvania, vo Philadephii niekedy v roku 1970. Vznikla na základoch komediálno-rockového zoskupenia Lobotomy na čele s bratmi Barry Armour, basgitara, vokál a Dale Armour, klávesy, flauta, gitara a vokál. Bratov dopĺňali Scats Bloom, spevák, a hráč na ústnu harmoniku a perkusie, Michael Loy na bicie a nakoniec gitarista, vokalista Kelley Moko. Lobotomy sa stala domácou kapelou kaviarne Second Fret Coffeehouse vo Philadelphii. Potom, čo sa skupina prestala hudobne orientovať výlučne na komediálny rock a zmenila si meno na The Facedancers, prišla i nahrávacia zmluva od vydavatelstva Paramount Records, ktorá im následne v roku 1972 zabezpečila sto hodín pracovného času v štúdiu Blue Rock Studios v Soho, NYC. To, že kto skupinu starajúcu sa o zábavu návštevníkov kaviarne objavil a sprostredkoval u vydavateľstva, zostáva tajomstvom. Producentského dohľadu pri nahrávaní sa ujal džezový saxofonista a hudobný producent, Teo Macero, predovšetkým známy pre producentskú spoluprácu s Milesom Davisom. Najcennejšie informácie o skupine nám však poskytla dcéra Dale Armoura, Michelle, ktorej príspevok do blogu jednej z internetových stránok prináša trošku viac svetla do histórie skupiny a čiastočne poukazuje i na hudobné vplyvy formujúce hudbu skupiny. V príspevku píše, že Kelley a Bloom milovali rock'n'roll, R&B a blues (Bloom predovšetkým obdivoval Smokey Robinsona). Naopak, otec bratov Armourovcov, bývalý klavirista hrajúci vo swingových kapelách, učil synov klasickej hudbe, stridu a swingu. Obaja mali tiež radi Billa Evansa a Dave Brubecka. Študovali klasickú gitaru a Dale bol samoukom na flautu a sitár. Michelle ďalej tvrdí, že skupina v snahe nedostať sa pod hudobný vplyv známych skupín sa náročky snažila odizolovať od hudobného diania vo svete a že doma sa prehrávalo ozaj iba málo zahraničnej a domácej hudby, nejaký ten Pink Floyd, Charlie Parker a Dizzie Gillespie, John Cage. Jediný album The Facedancers sa nakoniec dostal do obchodov v roku 1973.

Predstaviť hudbu skupiny The Facedancers nie je jednoduché. Celé trvanie platne charakterizujú časté zmeny nálady a tempa v hudbe. Hneď prvá Little Waterfall sa otvára jemnou hrou na klavír, po ktorom nasleduje spoločný vokál muzikantov v duchu Gentle Giant, aby sa v druhej minúte skladba zmenila od základu do inštrumentálneho, hutného progrocku. Zaznie tu gitarové i klavírne sólo a ku koncu skladby sa nálada vráti do pôvodnej podoby otváracej časti. V Dreamers Lullabye je podobnosť k speváckemu i hudobnému prejavu Gentle Giant ešte hmatateľnejšia. Skladba je tiež zaujímavá aj pre v progrocku nezvyčajné sólo na ústnu harmoniku v podaní Scatsa Blooma, ešte raz ju neskôr počujeme aj v záverečnej skladbe Beta.  Nightmare nám toho hudobne moc nedá, je to taká monotónna psychedélia testujúca trpezlivosť poslucháča a tri minúty dookola opakuje slogan "toto nemôže byť skutočnosť, toto je len sen, mám len nočnú moru". S jemnou skladbou Jewels, podfarbenou peknou hrou na flautu, nás skupina hudobne presunie na hmlistý Albion a pieseň by sa v pohode zmestila na albumy skupín, ako boli napríklad Gnidrolog alebo Cressida. V nasledujúcej Let The Music Set You Free sa hudba na siahy vzdiali od doterajšieho hudobného smerovania albumu a kapela predstaví svoje bluesrockové schopnosti. Netrúfam si povedať, že skladba je na albume zbytočná, ide o kvalitnú pieseň, len sa natoľko vymyká majoritnému hudobnému konceptu albumu, že mi pôsobí ako monokel pod okom. Osem minútovou skladbou Children sa hudba vráti do starých koľají, tentokrát sa Dale Armour predstaví hrou na sitár a flautu, čo náladu skladby prenesie tentokrát kdesi na ďaleký východ. Ale všetko to trvá iba prvých pár minút, po ďalšom rapídnom zvrate v skladbe hudba graduje až do finálneho besnenia. Záverečná pieseň Beta sa otvára melodickým rockom, tak trochu vo folkrockovom duchu, aby po dvoch minútach zmenila náladu na čosi ťaživé, hudobne trošku pripomínajúce tvorbu Van der Graaf Generator. Musím sa priznať, vôbec netuším, čo presne hudobný termín Comedy Rock pokrýva, ale som rád, že sa ho skupina na platni zbavila. Jeho vplyv tuším iba v prejave speváka, ktorý často používa namiesto slov interjekcie "brrr…ra-ta-ta-ta…vau-vau…tra-la-la" …a podobne. Tieto mi naopak nevadia, prispeli k vytvoreniu svojskej hudobnej identity.
Po vydaní platne sa skupina vytratila z podvedomia a album sa dočkal iba jedinej cd recenzie u Rakúskeho pirátskeho vydavateľstva Synton Archive Productions. Album si možno vypočuť i na Spotify, z neznámeho dôvodu v zmenenom poradí skladieb, no a tiež prirodzene na Yutube.
01. Little Waterfall (7:24)
02. Dreamer's Lullabye (5:47)
03. Nightmare (3:12)
04. Jewels (4:00)
05. Let The Music Set You Free (5:26)
06. Children (8:27)
07. Beta (6:08)
Barry Armour – basgitara
Dale Armour – flauta, gitara, klávesi, sitár, spev
Scats Bloom – ústna harmonika, perkusie, spav
Michael Loy – perkusie, bicie
Kelley Moko – gitara, spev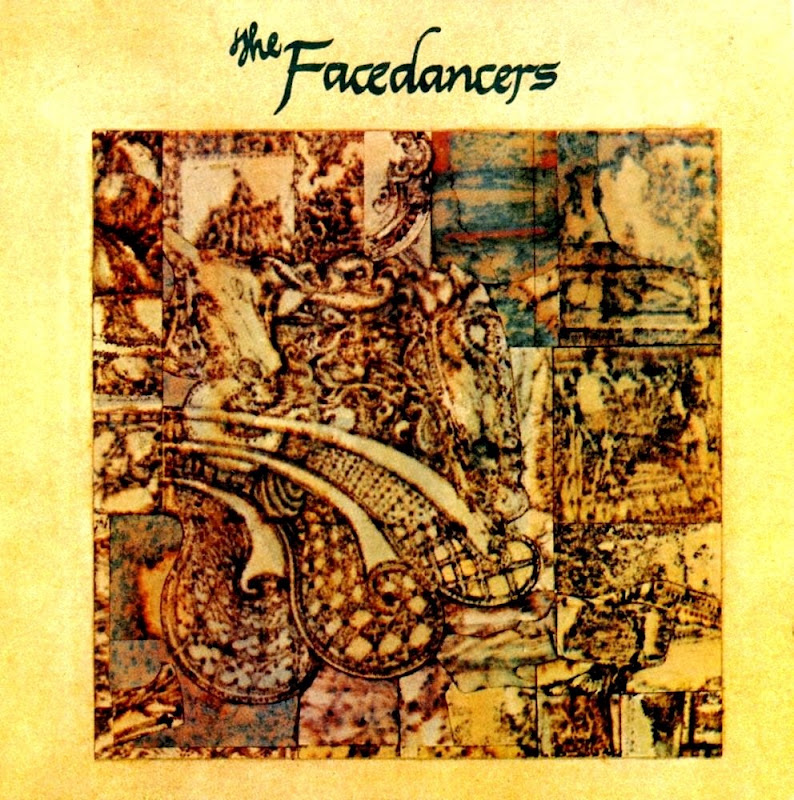 The Facedancers
The Facedancers
Progrock
Paramount Records PAS-6039
1973
LP
7
CD Synton Archive Productions TS3096