CD Vertigo, Repertoire Records – REP 5100   /2006/
Limitovaná edice, vydaná v počtu 3000 kusů? Tož se na ni podívejme:
Rozevírací mini vinyl replika z tvrdého lesklého papíru, s růžovými květy a malým logem Still Life na "titulce" a lidskou lebkou vzadu. Jedno z "křidélek" ukrývá složený booklet, druhé obálku se samotným kotoučkem. Je to moc pěknej kousek do sbírky, kterej si v ničem nezadá s podobně balenými produkty italských Vinyl Magic, nebo AMS a tak si mnu tlapky radostí a vrním spokojeností.
Šest skladeb, jedenačtyřicet minut dobového, lehce psychedelického a především klávesově orientovaného hard/prog rocku. V bookletu cédéčka se píše o inspiraci kapelami Deep Purple, nebo Uriah Heep, ale já tu slyším i stopy souputníků Beggars Opera, či Cressida. V tomto případě však bez jediného kytarového sóla, vše je podřízeno masivnímu a dominantnímu Hammond organu Terryho Howellse. Ten se představuje jako dokonalé "druhé já" pánů Lorda a Hensleye, servíruje nám hotové klávesové hody a garantuju vám, že milovníci tohoto nástroje si tady přijdou opravdu na své.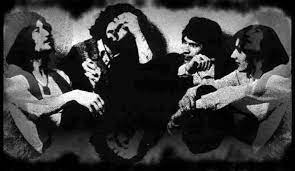 Trocha kytary, flétnička a procítěný vokál, zprvu se to tváří jako selanka. Jenže sotva se v čase 2:40 ozve baskytarové tata tata tata tata a připojí se Hammond organ v pěkném, melodickém sóle, zaplaví mě vlna euforie. A jestliže mě první dvě pecky dokážou rozehřát na provozní teplotu, tak úderem osm minut dlouhé October Witches to dostává ty správné grády. Netvrdím, že je tu všechno dokonalé. Občas to zaskřípe a především druhý hlas sem tam "zatahá za uši". Na druhou stranu to zní velmi autenticky a nahrávka – v některých pasážích opravdu surová – překypuje nespoutanou energií. Doba vzniku z ní přímo dýchá a zvuk? Ten je výborný.
Skladby se nahrávaly v druhé polovině roku 1970, samotné album pak vyšlo u progresivně zaměřeného labelu Vertigo v roce 1971. Doba téhle hudbě přála a podobně orientovaných kapel přibývalo, jako hub po dešti. Některé zazářily, jiným se podařilo aspoň nakrátko uchytit a další – a to je případ i Still Life – zapadly, aby se z nich po několika desítkách let zrodil kult. Inu, osud…
SKLADBY:
1. People in Black   8:17 (Howells)
2. Don't Go   4:34 (Howells/Cure)
3. October Witches   8:00 (Howells)
4. Love Song No. 6   6:33 (Howells)
5. Dreams   7:30 (Howells/Cure)
6. Time   6:26 (Howells/Amos)
SESTAVA:
Martin Cure (vocals)
Terry Howells (Hammond organ)
Graham Amos (bass)
Alan Savage (drums
Still Life
Still Life
Hard Rock, Prog Rock
Vertigo
1971
LP
6
CD Vertigo, Repertoire Records - REP 5100 /2006/