"Dnes" zaspomínam na druhú štúdiovku bratislavskej skupiny Tublatanka, ktorú ešte aj "Dnes" kočíruje charizmatický spevák, gitarista a skladateľ, Maťo Ďurinda. LP vyšla pod názvom Skúsime to cez vesmír…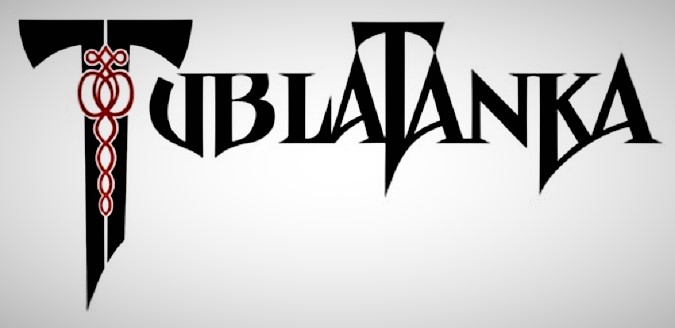 Ťažko je písať človeku o hudbe, ak nemá patričné vzdelanie, hráčske skúsenosti. Ako sa môžem podeliť s ostatnými o svoje radosti, dojmy, ale aj prípadné sklamania z určitého diela, ak neviem nič z muzikológie? Keď som začínal na internete, jeden nemenovaný publicista z Čiech ma v pošte posmelil, aby som svoje poznatky a pocity skúsil dať na papier. Trvalo mi veľmi dlho, kým som nabral odvahu. Ako? Akým spôsobom to podať? Vravím si, skús to so spomienkami, príbehmi, ktoré sa viažu k danému albumu, pridaj k tomu humor. Odvtedy to skúšam. Raz sa to podarí, inokedy, ako veľakrát v živote, to nevyjde…
Listujem v pamäti. Čo ja a Tublatanka? Nič podstatné ma nenapadá. Žiadna úsmevná príhoda. Skôr súčasný smutný stav…
Odborník: "Ďurinda? Ten, s tými natupírovanými vlasmi? Ty ho stále počúvaš?"

Moja maličkosť: "Áno, počúvam! Mám rád Tublatanku, Maťov spev."
Odborník: "Veď to je už každému na smiech…"

Moja maličkosť: "Pre mňa to nie je smerodajné, počúvam hudbu, akú mám rád a ktorá ma baví… Čo Ty? Kam sa podelo Tvoje nadšenie z Tublatanky? Veď si ich chválil aj za hranicami nášho spoločného štátu, tak prečo taká averzia voči tejto značke? Vlastne Ťa trochu aj chápem; z niečoho žiť musíš, tak treba kopať za toho, kto je momentálne v kurze. A pritom si poriadne kopnúť do Ďurindu. Jednému nerozumiem, kde uskladňuješ tie dresy (kabáty), keď ich tak často meníš?"
Skúsime to cez vesmír je môj najobľúbenejší album Tublatanky. Vydarená odpoveď Slovákov na vtedajšiu produkciu zo zahraničia, heavy rock v krojoch – paráda! Prečo mám rád tento album? Lebo to aj "Dnes" vidím rovnako, aj "Dnes" ho rád počúvam, aj "Dnes" mi ovisnú gamby úžasom pri pozeraní starého koncertu z Bratislavy.
Aj "Dnes" som nadšený skladbou Dnes, ktorú mám zaradenú v spoločnej šperkovnici s drahokamami od velikánov Black Sabbath (Iron Man), Deep Purple (Child In Time), Led Zeppelin (Stairway To Heaven), Uriah Heep (July Morning)… Som rád, že aj "Dnes" je Tublatanka schopná života. Teší ma, že aj "Dnes" je záujem o  jej koncerty v Čechách. Som smutný, že "Dnes" sa Slovensko správa k Ďurindovi macošsky. Veľa, málo? Na "Dnes" to stačí.
Chápem, že mnohých táto muzika neoslovuje a majú z toho podobné zážitky a dojmy, ako ja z tvorby niektorých progresívnych, alternatívnych a experimentálnych géniov. Žime si každý svoj hudobný život; je tu dosť miesta pre všetkých! Maťo, Paľo a Ďuro "Dnes" odo mňa za kolekciu Skúsime to cez vesmír vyfasujú štyri hviezdy!!!!
SKLADBY:
01.  Vo Veľkej Škole Dní  5:35
02.  Šlabikár II  3:36
03.  Neváhám…  3:29
04.  Dotyk Rúžom Na Pohár  5:33
05.  Skúsime To Cez Vesmír  5:15
06.  Dnes  5:00
07.  Mám Byť Iný  4:30
08.  Veľké Nádeje  4:45
09.  Už Som Váš 3:45
10.  Tuláčik S Dobrou Povesťou  5:25
ZOSTAVA:
Maťo Ďurinda – hudba, aranžmány, spev, gitara, klavír
Paľo Horváth – basová gitara, spev
Ďuro Černý – bicie
+
Martin Sarvaš – texty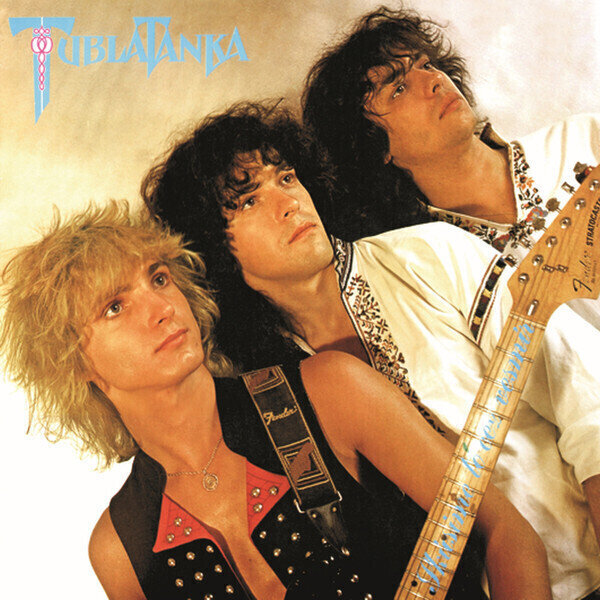 Skúsime to cez vesmír
Tublatanka
Hard Rock
Opus
1987
LP
10