CD RCA Italiana,
Sony BMG Music Entertainment ‎– 88697343672 /2008/
Prvotřídní art rock, s prvky klasické hudby a jazzu. Jedním z nejvýraznějších markantů je využití smyčců, především elektrickejch houslí, ale za pochvalnou zmínku stojí aj pěkné melodie a zvuk…
Album Il tempo della gioia (Čas radosti) vyšlo v roce 1974 a je druhým v diskografii Quella Vecchia Locanda. Obě desky od sebe dělí zhruba dva roky a v obsazení skupiny mezitím došlo k několika změnám. Hráče na baskytaru Romualda Colettu nahradil Massimo Giorgi a houslistu Donalda Laxe neméně talentovaný Claudio Filice. Dalším, snad ještě zásadnějším krokem byl přechod k novému chlebodárci, kterým se stal koncern RCA Italiana.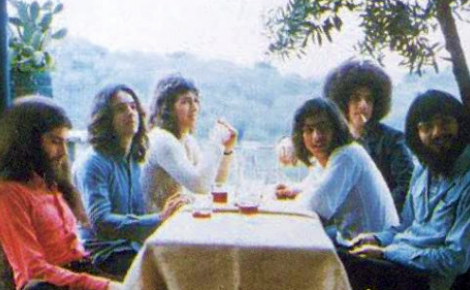 To, co kapela na debutu po hudební stránce teprve naznačila, tady přivedla na hranici samé dokonalosti. Sólové housle již tolik nevyčnívají a spolu s kontrabasem nacházejí využití především v doprovodech. Také bicí už tvrdošíjně netlučou jenom z levého kanálu a hutný, symfonický zvuk je daleko prostorovější, detailnější a čistší. Na ploše pouhých čtyřiatřiceti minut se nachází pět skladeb a už od prvních tónů cítím, že dít se tady budou věci vskutku nevšední…
…a skutečně, Villa Doria Pamphili je úvodem jak hrom. Zasněné, pastorálně vyklidněné pasáže s klavírem, akustickou kytarou, houslemi a cituplným zpěvem v italštině střídají razantní akcenty smyčců, za doprovodu kulometných breaků výtečně sejmutých bicích. To prolínání klidných částí a energických vstupů je neobyčejně působivé a pokračujeme ve velkém stylu.
Bubeník si odskočí na cigárko a osiřelej zbytek kapely si jen tak, aby se neřeklo, vystřihne symfonickou báseň A forma di… Zprvu tichounce a tak je slyšet sotva ševelení potůčku v údolí pod strání, ale smyčce mohutní jako řeka, přidávají se barokně znějící klávesy, sborovej zpěv a celé to graduje krátkým, zdivočelým sólem na břinkající klimpr.
První dvě skladby jsou hodně ovlivněné klasickou hudbou a rockového důrazu lačnej fanoušek by se mohl začít ošívat, vrtět a vůbec jevit známky netrpělivosti. A právě pro něj je tady třetí skladba v pořadí, titulní Il tempo della gioia. Její introdukce je ještě pěkně symfonická, ale pak přijdou ke slovu lámanej rytmus a kostrbatá vokální linka, která je všechno možné, jenom ne zrovna melodická. Nálada písně se tak fofrem mění ze symfonické na jazzovou a to už je tady moment, kterej mám z celé studiové tvorby QVL nejraději. Přesně v čase 03:15 spustí baskytara v repetitivním, chytlavém a hlavně pekelně rychlém rytmu, k ní se okamžitě připojí najazzlé bicí s kytarou šmrdlalkou a v následující, instrumentální smršti nestačím sledovat defilé úžasnejch  kláves a levou zadní odehranejch sólíček na flétnu, či brblající kontrabas.
Co tu máme dál? Etudu pro piáno a housle? Prvních pár desítek vteřin skladby Un giorno, un amico by tomu nasvědčovalo, ale žádnej strach. Celkem brzy přidá se aj bubeník, z hudby klasické se to nenásilně zvrtne v čistokrevnej jazz rock a hned je tomu zase naopak. Témata běží, jak ve zrychleném filmu a bezmála deset minut dlouhá jízda je to strhující tak, že ani nevnímám blížící se konec.
Na celé desce se relativně často vyskytuje sborovej zpěv beze slov a ten uvádí i poslední kus È accaduto una notte. I tady kráčíme po vyznačené trase mezi mantinely, vytvářenými klasickou hudbou na jedné straně a jazzem na straně druhé. Skladba má vlažné, až ospalé tempo a vleče se, jak kulhavej slimejš s hypotékou na hřbetě. Sborovej zpěv z ní dělá tak trochu tyjátr, ale v závěru zrychluje, mohutní a končí krátkou explozí.
Všiml jsem si, že hodně publicistů tohle album řadí k těm vůbec nejlepším nahrávkám pastorálního, symfonického rocku a přirovnávají ho k PFM, Celeste, Alusa Fallax, nebo Locanda Delle Fate. A já s nimi souhlasím. Debut z roku 1972 je sice živelnější, ale připomíná nevybroušenej diamant a teprve tady si to všechno dokonale sedlo. Malé výhrady bych měl jen k závěrečné, snad až příliš ospalé È accaduto una notte, ale to na mém hodnocení nic nemění. Pět  hvězdiček dávám jen občas a velice nerad, ale tahle placka si je zaslouží.
Původní výlisek z roku 1974 je velmi vzácný a jeho cena se pohybuje kolem tisícovky (Euro), ovšem na trhu je dostatečný počet jeho reedic jak na vinylu, tak na CD. Já jsem si koupil edici z roku 2008, v klasické plastové krabce a čtyřstránkovým bookletem. Obal, i potisk CD je vyveden v pop artovém duchu a patří k těm nejhezčím, které mám. V LP provedení to musí být teprve něco…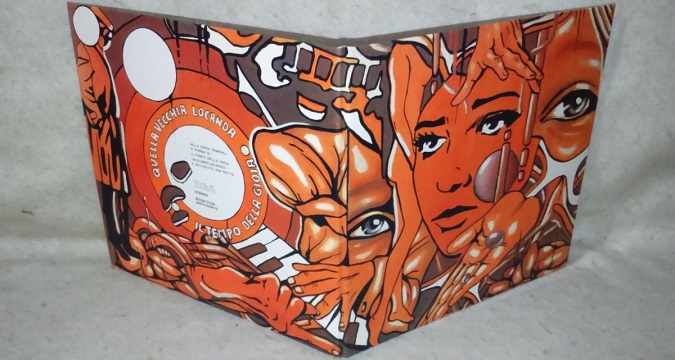 Lato A
1. Villa Doria Pamphili – 5:30
2. A forma di… – 4:10
3. Il tempo della gioia – 6:20
"Durata Lato A" = 16:00
Lato B
4. Un giorno, un amico – 9:45
5. È accaduto una notte – 8:20
"Durata Lato B" = 18:05
SESTAVA:
Giorgio Giorgi – voce, flauto
Raimondo Maria Cocco – chitarre, voce, clarinetto
Massimo Roselli – tastiere, voce
Claudio Filice – violino
Patrick Traina – batteria, percussioni
Massimo Giorgi – basso
+
Rodolfo Bianchi – soprano saxophone (4)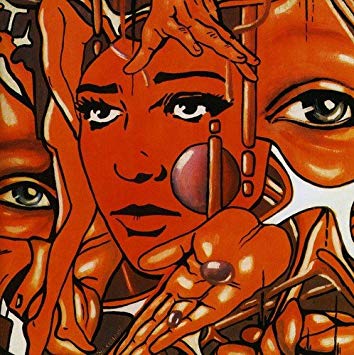 Il Tempo Della Gioia
Quella Vecchia Locanda
Prog Rock
RCA Italiana
1974
LP
5
CD RCA Italiana, Sony BMG Music Entertainment ‎– 88697343672 /2008/