CD Mellow Records MMP 428 /2002/
Říká vám něco jméno Fabio Zuffanti? Italofilům jistě ano, vždyť je to jeden z nejvýznamnějších představitelů italského progu "nové generace" a pro ty ostatní – je to takovej italskej Ferda Mravenec, aneb hudební všeuměl a workoholik wilsonovského typu.
Hraje na basu, skládá, píše, produkuje a tak není divu, že se podílel na vzniku více jak čtyřiceti alb. Nejen, že vydává sólovky pod svým jménem, ale působí – nebo působil též ve skupinách (nebo projektech) Finisterre, Höstsonaten, Rohmer, Aries, Quadraphonic, La Curva di Lesmo, nebo La Maschera di Cera (a to je jen velmi zhuštěný výběr). A právě eponymnímu debutu La Maschera di Cera se nyní podíváme na zoubek…
Album sice vyšlo až v novém miléniu (2002), ale je tou nejupřímnější poctou italskému progresivnímu rocku sedmdesátých let a obsahuje (pouhé) čtyři stopy. Titulní suita má šest kapitol, trvá bezmála dvacet minut a byť nebyla vydána v klasickém LP formátu (to až v roce 2015), měla zabírat celou A stranu vinylové desky. Po ní následuje šest minut dlouhá palba Del mio mondo che crolla, do tří strof rozdělená Del mio abisso e del vuoto a epilog v podobě písničky Del mio volo.
Je těžké se vyhnout nadužívání superlativů, ale tohle je prostě pecka. Hutnej heavy prog ve stylu Alphataurus, Museo Rosenbach (stačí si poslechnout prvních pár vteřin prologu Il tuo volto), nebo Il Baletto di Bronzo. Symfonická nádhera, která složí na krovky každého milovníka italského art rocku sedmdesátých let. Klávesista Agostino Macor disponuje mohutnou baterií nástrojů, sestávající se z piana, varhan, clavicembala, Moogu, syntezátoru VCS 3 a nezbytného Mellotronu. Elektrickou kytaru bychom tady sice hledali marně, ale Zuffanti ji svou, místy brutálně zkreslenou basou, dokáže plně nahradit. Přesné a variabilní bicí nahrál Marco Cavani a já jen dodám, že se všichni tři hudebníci sešli již dříve ve skupině Finisterre. Hlasivky trápí Alessandro Corvaglia, který s Fabiem spolupracoval rovněž na rockové opeře Merlin a konečně na flétnu hraje Andrea Monetti.
Působivá atmosféra, silné melodie, fanfáry kláves, flétnová sóla, mellotronové stěny a podmanivej vokál v itaštině, toho všeho si tady každý vnímavý posluchač užije měrou vrchovatou. Však už jsem také zachytil i nijak ojedinělej názor, že se jedná o nejlepší italské art rockové album od dob Alphataurus, z roku 1973. Mě osobně udělala radost citace a přímý odkaz na fošnu Ys legendárních Il Baletto di Bronzo – konkrétně ve skladbě Del mio abisso e del vuoto, v čase 4:00 – 7:40. To je zhudebněná temnota, beznaděj a zoufalství…
Už je to pěkných pár let, co jsem na originální cédéčko narazil v e-shopu Black Point Music a vyskočil, jak bodnutej včelou. Okamžitě jsem si ho, i s následujícím albem Il grande labirinto (2003), koupil a potom pár dní napjatě očekával, jestli dorazí. Stalo se a od té doby patří k perlám mojí sbírky. Jeho zvuk je vynikající a protože se jedná o jedno z mých nejoblíbenějších italských alb "kapel druhého sledu", musím dát plnou palbu. Nejde jinak.
SKLADBY:
1. La maschera di cera – 19:21
a) Il tuo volto
b) La tua gente
c) Il tuo rifugio
d) La tua irrealtà
e) La tua guida
f) La mia fine…
2. Del mio mondo che crolla – 5:59
3. Del mio abisso e del vuoto – 9:40
a) Il vuoto
b) L'abisso
c) E senza più peso io salgo
4. Del mio volo – 7:07
Tutte le tracce con parole di Fabio Zuffanti e musica di Fabio Zuffanti e Agostino Macor.
SESTAVA:
Alessandro Corvaglia – voce
Agostino Macor – mellotron, piano, piano preparato, organo moog, clavicembalo, VCS 3
Andrea Monetti – flauto traverso
Fabio Zuffanti – basso,  basso filtrato, chitarra acustica
Marco Cavani – batteria, timpani, percussioni, compressore
Ospite:
Nadia Girardi – voce (brano: Del mio abisso e del vuoto)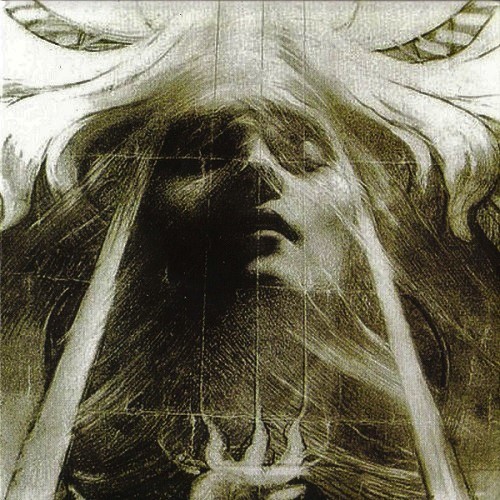 La Maschera di Cera
La Maschera di Cera
Prog Rock
Mellow Records
2002
CD
4
CD Mellow Records MMP 428 /2002/