Box Set Universal Music Italia s.r.l. – 0602527121765 /2009/
Co si budeme povídat, Maurova muzika není pro každého a pokud máte nějaké vážné starosti, tak se jí raději vyhněte. V lepším případě skončíte u Chocholouška a v tom horším nebudu snad raději ani domýšlet…
LP Al mercato degli uomini piccoli (1973) je druhou položkou albové diskografie Maura Pelosiho a od svého o rok staršího předchůdce, La stagione per morire (1972), se moc neliší. Pro obě desky jsou charakteristické stejné prvky – rozervanej zpěv, melancholická atmosféra a hudba, balancující na rozhraní folku a symfonického rocku.
S albem La stagione per morire Maurovi pomáhalo několik zajímavejch hostů z řad Il Balletto di Bronzo, Le Orme, nebo PFM a i když se neprodávalo tak, jak by si on i jeho mateřská firma představovali, dostal druhou šanci. Opět napsal veškerou hudbu a slova, jenom s aranžmá pro symfonickej orchestr mu vypomohl Pinuccio Pirazzoli. Sice nechybí ani bicí s baskytarou, jenomže zbytek studiové sestavy se mi nepodařilo – ani přes veškerou snahu – vypátrat.
Album obsahuje osm písniček a hudba je to na jednu stranu poetická, posmutnělá a křehká, ovšem zároveň i neodolatelně melodická. Pelosi byl (a vlastně pořád ještě je) trochu plachej introvert, kterej stál v ústraní a rozhovory moc nedával. Zaujala mě krátká autobiografie na jeho webovejch stránkách, ve které se zmiňuje i o depresivně laděných textech, které psával. Říká o sobě, že je vlastně docela veselej a spokojenej chlapík a ty verše byly jen ventilem, kterým upouštěl "páru".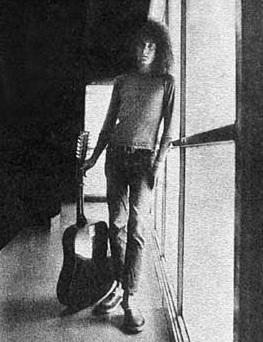 Na úvod je tady titulní a velmi pěkná Al mercato degli uomini piccoli (Na tržišti malých mužů). Nejprve Pelosi sólo, jen s akustickou kytarou a doprovodem smyčců, ovšem s nástupem refrénu se přidají aj bicí s baskytarou a tak to celé dostává symphonic rockovej šmrnc. V působivé Un mattino (Jedno ráno) se střídají pianem podbarvené zpívané sloky se symfonickými vsuvkami a podle podobného vzoru je uštrikovaná i následující Ehi! Signore (Ahoj! pane). Ovšem v té už opět nechybí ani buben s basou. Posledním kouskem na první straně původního vinylu je mrazivě chladná Non tornano più (Nikdy se nevrátí). Sice bez perkusí, ale zato tam slyším charakteristickej zvuk hammondek.
Po čistě akustickém žalozpěvu Con te (S tebou) je tu šestá Ti porterò via (Vezmu tě pryč) s pěknými, kontrastními pasážemi v podobě dramaticky podanejch slok a melodického refrénu. Pelosi naříká, jako kdyby udeřila jeho poslední hodinka a v jeho chraplavém hlase se odráží zlost, bolest i naděje. Náplastí na rozbolavělou duši je kouzelně melodická No, io scherzo (Ne, dělám si legraci) a stylovým rozloučením závěrečná Mi piacerebbe diventar vecchio insieme a te (Rád bych zestárl s tebou). Symbolickou tečku za celým albem dělá krátkej vstup hřmotnejch bicích s bublající baskytarou…
Album vyšlo ve velmi pěkném, trojitě rozkládacím obalu na značce Polydor a ještě dneska se dá po bazarech sehnat za ceny kolem 50 Euro. Ovšem jeho reedic je naprosté minimum a jejich původem je vesměs Jižní Korea, nebo Japonsko. Já jsem se dostal k originálnímu cédéčku prostřednictvím box setu Progressive Italia gli anni '70 Vol. 1 (2009) a jsem rád, že ho mám. Jednak jsou to velmi pěkné písničky, druhak to výborně hraje a treťjak – je to docela rarita.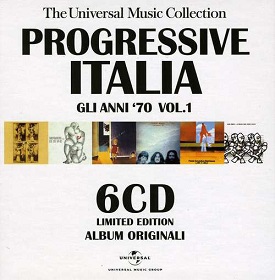 Debut jsem ohodnotil trojkou, nicméně album Al mercato degli uomini piccoli se mi zdá o fous chytlavější, s výraznějšími melodiemi. Mám dojem, že lepší album už Pelosi nikdy nenatočil, tož za 3,5.
SKLADBY:
1. Al mercato degli uomini piccoli  4:20
2. Un mattino  4:55
3. Ehi! Signore  5:13
4. Non tornano più  4:32
5. Con te  3:48
6. Ti porterò via  5:41
7. No, io scherzo  4:16
8. Mi piacerebbe diventar vecchio insieme a te  4:55
SESTAVA:
Mauro Pelosi – Parole e musica
+
Pinuccio Pirazzoli – Arrangiamenti
Al Mercato Degli Uomini Piccoli
Mauro Pelosi
Folk Rock
Polydor
1973
LP
8
Box Set Universal Music Italia s.r.l. – 0602527121765 /2009/