"Jeho nejslavnější album bylo vydáno tři dny po prvním vítězství našich hokejistů nad SSSR na MS ve Stockholmu, stálo šestatřicet korun, ale hodnotu mělo nevyčíslitelnou."
Jan Rejžek
Na ten den nezapomenu. Ještě během silvestrovského odpoledne roku 1978 bylo teplo jak na jaře, ale do rána se ochladilo o pětadvacet stupňů. Prudká změna počasí vzápětí způsobila kalamitu v celém Československu. Zkolabuje doprava, televize bude vysílat jenom večer, uhelné prázdniny se protáhnou na tři týdny. Razantní příchod zimy ale není hlavním důvodem, proč si zrovna poslední den toho roku vybavím přesně i po letech.
Mezi půlnocí a ránem tehdy starší brácha přinesl několik vypůjčených vinylů, mezi nimiž se skvěl Krylův Bratříček. Dokonce v originálním laminovaném přebalu, který je díky náhradní fotografii Josefa Koudelky a průvodnímu slovu Jiřího Černého sám o sobě mistrovským dílem. A navíc s vloženou čtyřstránkovou přílohou s úvodním slovem J. Kučery z Čs. HiFi klubu, rozhovorem redaktorky Z. Bakešové s autorem a texty vybraných písniček (Bratříčku, zavírej vrátka, Podivná ruleta, Důchodce a Pasážová revolta).
Na spaní nebylo ani pomyšlení, bo do tý doby jsme Kryla poslouchali jen z x-tých kopií na magnetofonových páscích. Agfa byla naše značka (150 Kčs/ks), Unitra (M2405-S) náš stroj, ale tohle nemělo srovnání. První deska, kterou jsem v rukou nedržel, ale choval.
Nikdy jsem nezažil opojnější novoroční ráno, do jehož rámce zapadala i tátova slova: "Synci, aspoň to ztlumte."
Album jsme za čas museli vrátit, nebylo na prodej a sehnat jiný nebylo jen tak, nejen kvůli době. I proto jsem se po revoluci začal pídit po celkovém nákladu a osudu Krylova nejslavnějšího díla v roce jeho vydání.
Po letech občasného bádání tradičně spojeného s nutností vyfiltrovat nevěrohodné informace a příhody, jsem se sžil s údajem 30 tisíc, bo první rychle rozebranou várku 10 tisíc kopií podle všeho následovaly čtyři dotisky v cca měsíčních intervalech (duben – červenec 1969) po 5 tisících kusech, které se ještě dostaly do prodeje. Třeba však přiznat, že tyhle počty úplně neladí se vzpomínkami nejpovolanějších.
Krylolog Vojtěch Klimt ve svém Příběhu Karla Kryla – Akorát že mi zabili tátu, jinak to nejlepším čtení o Krylovi, co kdy u nás vyšlo, píše: "Je pravděpodobné, že náklad dosáhl padesáti tisíc," zatímco publicista Jiří Černý ve výročním textu pro Reflex z března 2004 vzpomíná: "… chodil Prahou jako zmámený, za kdekoho platil a z kapsy mu koukalo snad všech čtyřicet tisícovek, které za zhruba tolik prodaných desek dostal."
A ředitel Pantonu, hudební skladatel Jan Hanuš v knize Labyrint svět – svědectví z konce času pouze potvrdil navýšení prvotního počtu: "Lisovali jsme tu desku až do mých posledních dnů v Pantonu. Až mi jednou zavolal ředitel z Loděnic, abych už další objednávky neposílal, že se kvůli Bratříčkovi nenechá zavřít, ale ještě jsem usmlouval 5 tisíc desek."
Ale ať už byl původní náklad jakýkoli, nutno k němu přičíst prodaný čtvrt milion z první porevoluční reedice, za kterou Karel Kryl v Lucerně přebíral Zlatou desku se slovy: "Já jsem tady vlastně nedopatřením, protože tahle deska nepatří mně, ale klukovi, kterýmu bylo čtyřiadvacet."
Plus další tisíce z opakovaných reedicí, které jsou mnohem záslužnějším skutkem než rozličné "pocty" páchnoucí kulturněfrontovou falší, ať už v podání Nohavici, Landy, či angažovaných zástupců mladší generace (Tomáš Klus, Aneta Langerová, ad.).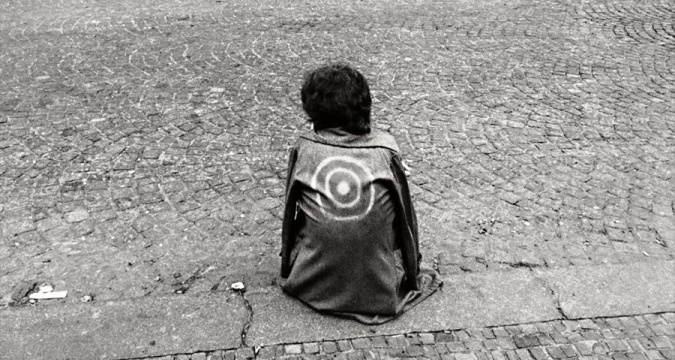 V reprezentativní anketě časopisu Rock & Pop bylo v roce 1990 album Bratříčku, zavírej vrátka zvoleno Československou deskou desek a zůstane jí už napořád.
Co na tom, že kdybych měl tenkrát v Malostranské kavárně hlavní slovo, místo jednoho songu na první straně alba bych zařadil Srdce a kříž, a že za nejsilnější Krylovu sbírku písní považuju EP Carmina resurrectionis.
PS: Nekráluju.
A1) Bratříčku, zavírej vrátka 2:15
A2) Král a klaun 4:15
A3) Salome 2:50
A4) Veličenstvo kat 4:50
A5) Důchodce 1:45
A6) Anděl 3:05
A7) Morituri te salutant 3:15
B1) Pieta 3:25
B2) Podivná ruleta 4:40
B3) Znamení doby 2:40
B4) Píseň Neznámého vojína 2:45
B5) Nevidomá dívka 4:30
B6) Jeřabiny 1:45
B7) Pasážová revolta 2:45
Složil, na kytaru hraje a zpívá Karel Kryl
Vybral a sestavil: Jiří Černý
Zvuková režie: Václav Zamazal
Grafická úprava obalu: Leo Novotný
Foto: Josef Koudelka
Bratříčku, zavírej vrátka
Karel Kryl
Odbojný folk
Panton
1969
LP
14