Hurá, výborně, tak to nebyla zbytečná investice – vykřikl jsem před pár dny hned poté, co jsem narychlo v hifině otestoval právě vybalené, ještě horké CD Rush z vykuchaného balíčku zaslaného z Music Records. Jednalo se o verzi remixu nahrávky Vapor Trails, který na prosby mnoha tisíc fanoušků z celého světa nechala kapela přemixovat, aby kýžený výsledek odpovídal požadavkům sběratele jejich muziky na adekvátní kvalitu.

Tato deska si u mne v průběhu času zadělala na slušný příběh a já se teď o něj s vámi podělím. Zkraje ale vysvětlím, proč jsem si onen remix objednal a proč až teď. Nedávno jsem si tuhle nahrávku nalil do mp3-jky a přibalil na výšlap přírodou. Dobře jsem věděl, že kvalita původní desky je mizerná a přegrabovaní ji ještě snižuje, ale ten výsledek byl v přírodním tichu tak tristní a tak markantně do uší bijící, že jsem si ji vůbec neužil a místo toho spíš trpěl. Chtěl jsem ji tak moc slyšet, ale tohle mě ukrutně sejřilo, až jsem přemýšlel, jestli ji rychle nevyměním za jinou. Nakonec jsem dotrpěl a v průběhu se natuty rozhodl, že se bude překupovat. Jen jsem netušil, jestli bude výsledek stát za to a dynamika stoupne a hlavně, jestli se deska vyčistí od nebetyčného praskání a škrčení. To byl hlavní důvod.
A teď tedy i něco k mé společné cestě s Vapor Trails. Desku jsem si koupil takřka ihned, když vyšla. Byl jsem zklamán, dlouho a intenzivně. Pocit zklamání vznikl už u předchozí, popovější desky Test for Echo a teď pokračoval dál po cestě, na které jsem Rush vidět nechtěl. Drsná a syrová, neprodyšně se tvářící muzika, která měla s dřívější tvorbou Rush jen pramálo společného, tak na mne přes deset let deska působila. Okolnosti jejího vzniku a trablů spojených s osobou bubeníka Neila Pearta jsou dobře známá a nebudu je tu tedy tlumočit znovu. Je jasné, že tyto neblahé události měli zásadní význam na vývoj hudby Rush v té době a podepsali se tak pod tím, jak Vapor Trails nakonec zněl. Osobně jsem boj s touhle deskou nikdy nevzdal a během prvních deseti, možná dokonce třinácti let si ji pouštěl alespoň jednou ročně, což u nahrávky kterou člověk rád nemá a rád ji neposlouchá, je číslo celkem slušné, obzvlášť při faktu statistiky, že okolo ní jsou stovky a stovky alb daleko oblíbenějších a to nemluvím o samotném katalogu této skupiny.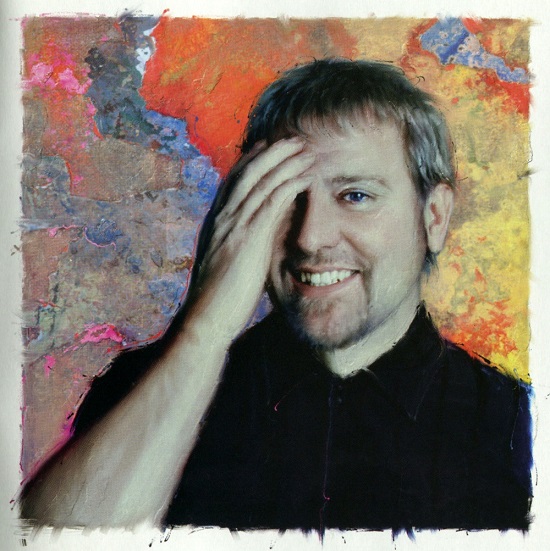 Ale jelikož Rush byli první prog-rockovou kapelou, kterou jsem kdysi dávno začal poslouchat, nehodlal jsem boj s Vapor Trails vzdát. Průběžně se náš vztah začal urovnávat a já v desce nacházel zalíbení. Zvuk jsem tehdy tolik neřešil, jednak normální aparaturou a druhak i jejím posloucháním k různým činnostem, čímž účinkovala spíš ta podprahová složka. Už řádnou dobu ji uznávám a respektuji jako kteroukoliv jinou desku Rush (krom těch prvních). Vnímám ji jako určitý vývojový stupeň ukročení stranou s chutí jiného druhu experimentu. Společně s Test for Echo je to jejich nejméně typická práce, těžko srovnatelná s něčím do té doby, ale i potom. Nemám už problém s její drsnou slupkou, syrově znějícími songy a až punkově energickými pasážemi, kde do toho kapela pere hlava nehlava, aby do bridge a chorusu přešla ke své typické nenucené melodičnosti a estetické kráse made in Rush.
Desku načne snad nejhorší opener, jaký kdy kapela zvolila. One Little Victory je opravdu příšerná odrhovačka. Nemelodický, tuctový strašák. Avšak hned druhá Ceiling Unlimited je definicí nových Rush. Posluchač vnímá zastřenou melodiku, jasně čitelnou basovou figuru, Lifesonovi ozdůbky i netypický odér chutí Rush této doby. Třetí Ghost Rider patří k jedněm z vrcholných zážitků. Členitá a s pečlivým přítlakem na melodičnost vybudovaná kráska. Prakticky každá další skladba je něčím přínosná a motivově zajímavá. Celkem se táhne ona magická červená nit, která drží kompaktní stráž a nenechá žádného z adeptů vyčuhovat stranou. K největším pokladům řadím písně jako The Stars Look Down, How It Is, Nocturne, ve kterých vytryskuje genialita tria v maximálně možné šíři. Refrény písní odkazují až někam k písničkové tradici Simona a Garfunkela, či Neila Younga, hluboko do minulosti. A taková Freeze (Part IV of Fear) to je čistý progresivně hudební masakr, jen hrubšího zrna než se dálo v minulosti.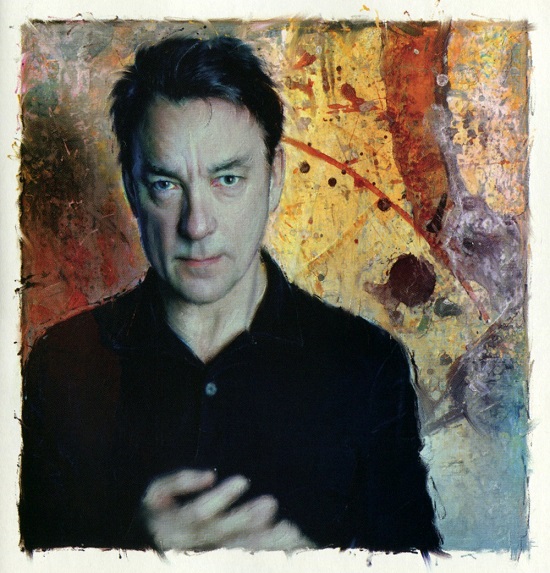 Jsem zatraceně rád, že se ten remix povedl a nahrávka zní dokonale čistě a její dynamika (naschvál jsem obě desky vzájemně na pár bodech porovnával a je to hodně poznat) stoupla nahoru. Proto těm, kteří tuto desku mají rádi, no vím, moc vás asi nebude a uvažují o překoupení ať vůbec neváhají, konečně dostanou adekvátní odměnu.
SKLADBY:
01. One Little Victory (5:08)
02. Ceiling Unlimited (5:27)
03. Ghost Rider (5:39)
04. Peaceable Kingdom (5:22)
05. The Stars Look Down (4:28)
06. How It Is (4:05)
07. Vapor Trail (4:56)
08. Secret Touch (6:34)
09. Earthshine (5:37)
10. Sweet Miracle (3:40)
11. Nocturne (4:49)
12. Freeze (Part IV of Fear) (6:16)
13. Out Of The Cradle (5:03)
Total Time: 69:04
SESTAVA:
Geddy Lee – bass, vocals
Alex Lifeson – electric & acoustic guitars, mandola
Neil Peart – drums, cymbals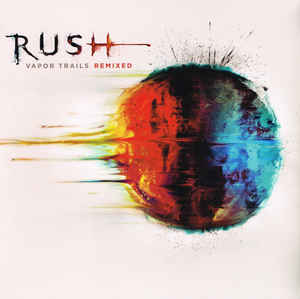 Vapor Trails
Rush
Prog Rock
Anthem
2002
CD
13
CD - Remixed /2013/