"V konfrontácii nórskej populárnej hudby rovnakého obdobia je album Friendship pilierom. Dodnes stojí ako stĺp. S výhradou niekoľkých bezvýznamných nedostatkov videných očami súčasnosti je bezchybný." ~ Bent Sæther, Motorpsycho
Napriek tomu, že album Friendship bol vydaný v roku 1971, začiatky skupiny Junipher Greene siahajú späť až do roku 1965, kedy skupinu menom Action Enterprices založili žiaci zo školy Sandaker v Osle, Bent Erik Åserud – gitara a flauta, Geir Bøhren – bicie, Bjørn Sønstevold – basgitara a Øivind Robert Vilbo – gitara. Neskôr si menia meno, najprv na Aquisitive Society a nakoniec na Junipher Greene, názov ktorý našli na mape Škótskej hromadnej dopravy. Osada Junipher Green patrí k širšej samospráve mesta Edinburough a je to posledná zastávka juhozápadne od centra mesta. Po odchode Sønstevolda v roku 1967 zostavu dopĺňa klávesák a spevák Helge Grøslie, Vilbo odkladá gitaru a preberá úlohu chýbajúceho basgitaristu. Sprvoti vystupujú v rôznych mládežníckych kluboch po celej krajine. Hudba skupiny sa vďaka láske k Fleetwood Mac, B.B. Kinga a Paula Butterfielda vyhla obvyklému repertoáru začínajúcej kapely pozostávajúceho z coverov British Invasion a sústreďuje sa hlavne na blues rock. Posun smerom k experimentálnejšiemu, náročnejšiemu zvuku, charakteristickému hlavne pre nové britské progresívne skupiny tohto obdobia prichádza, keď skupina začne vystupovať v najznámejšom hudobnom klube v Oslo, v Club 7. Tu sa stávajú svedkami vystúpení európskych rockových a jazzových súborov hrajúcich v duchu novej doby, čo značne ovplyvnilo ich budúce hudobné smerovanie. Zostavu skupiny posilňuje spevák a gitarista Freddy Dahl a Junipher Greene sa predstavuje širokému publiku naživo, kedy predskakuje na vystúpení legendárnych Deep Purple. V tomto období bola skupina vyhlásená za najlepšiu rockovú formáciu v Osle, stále však bez nahrávacej zmluvy. Ľady sa pohli v roku 1969, kedy prišla ponuka na televízne vystúpenie a po jeho úspechu už ani nahrávacia zmluva nenechala na seba dlho čakať a v roku 1970 dostali ponuku od hudobného vydavateľstva Sonet.
Chalani sa v roku 1970 sťahujú do štúdia patriacemu vtedajšiemu kráľovi nórskej pop music, Arnemu Bendiksenovi, ktorý skupinu zveruje na starosť svojho zástupcu, manažéra Terje Engena. Åserud si v neskoršom rozhovore spomínal, že "Bez Terjeho by sa to hádam ani nepodarilo. Dostať šancu bolo bohovské, ale ako s ňou naložiť nikto z nás nevedel". Tím doplnili ešte zvukový technik a producer Nils Bjarne Kvam a pomocný producer Harald Are Lund, ktorý pod pseudonymom Clever Duck prispel tiež textom k niektorým skladbám na albume. Práce začali na jeseň 1970 a trvali jeden celý rok. Kapela to dodatočne vysvetľovala tým, že v 70-tom ešte v Nórsku rocková hudba nemala na ružiach ustlané, ich pozícia počas nahrávania bola kdesi na chvoste priority a neraz sa stalo, že čakali aj tri týždne, kým sa dostali späť k nahrávaniu, zvyčajne v noci. Toto sa podpísalo aj pod nerovnomernú úroveň zvukového obrazu, keďže neustále museli zariadenia nastavovať odznovu a nie vždy sa im darilo presne rovnako naladiť. Navrch toho sa nahrávalo na úplne nový osem stopový magnetofón dánskej značky Lyrec, ktorý ešte žiadny z prítomných technikov dôkladne nepoznal. Tieto nedostatky sa na nových reedíciách albumu podarilo dokonale odstrániť. Hudobný materiál bol skoro kompletne napísaný Åserudom a Dahlom, skupina ho mala už dobre nacvičený zo skúšok, časti z neho hrávali aj naživo. S textami si nerobili ťažkú hlavu, okrem hore uvedeného Clever Ducka im textovo pomohli rôzni priatelia a ako základnú tému pre suitu Friendship si zvolili rovnomennú báseň švédsko-amerického básnika Alexa K. Carlssona. Keďže skupina nemala v minulosti žiadne nahrávacie skúsenosti, nahrala svoje skladby priamo tak, ako to mali zo skúšobne nacvičené a čoskoro to začalo byť zrejmé, že nahratý materiál sa na jednu platňu nezmestí. Charakter a štruktúra jednotlivých skladieb však neumožňovali žiadne dodatočné strihania a prispôsobenia sa k stopáži LP, takže pre skupinu jediným riešením zostalo vydať dvojalbum. Tu však narazila kosa na kameň. To, čo znamenalo pre skupinu jedinú možnú alternatívu, bolo pre pána podnikateľa Bendiksena absolútne neprijateľné a striktne trval na financovaní iba pôvodne plánovaného jedného LP. Skupina sa nakoniec rozhodla výrobné trovy druhého LP finančne pokryť z vlastného vrecka. Iný zdroj tiež spomína, že Bendiksen súhlasil s vydaním 2LP pod podmienkou, že sa skupina zriekne tantiemov. Nech sa to už odohralo akokoľvek, dvojalbum Friendship sa nakoniec po roku nahrávania v novembri 1971 konečne dostal na pulty predajní a od začiatku sa mu darilo predierať sa na popredné miesta v rebríčkoch predajnosti. Nakoniec sa dostal na peknú ôsmu pozíciu, čo v tých dobách znamenalo pre rockovú skupinu výrazný úspech. Hudobná verejnosť aj odborníci album milovali, jediná výtka sa ušla obalu platne namaľovaným avantgardným umelcom Odd Nerdrumom, kritika prirovnala kabát na obale k nacistickému plášťu.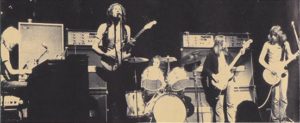 Nevedno prečo, napriek úspechu albumu na domácom trhu Sonet už neplánoval ďalšiu spoluprácu s Junipher Greene, vydavateľstvo nepodporilo skupinu skúsiť šťastie v zahraničí a ich s európskou elitou porovnateľný album zostal mimo hraníc krajiny skoro úplne nepovšimnutý. Tieto okolnosti naštrbili i súdržnosť skupiny a v roku 1972 ako prvý odišiel frontman skupiny Freddy Dahl, aby sa neskôr objavil v zostavách skupín Ruphus a Saluki. Trošku neskôr sa porúčal aj klávesák Helge Grøslie, posilnil zostavu heavy progresívnej úderky Titanic. Zostávajúca trojica sa rozhodla pokračovať a nahráva pre vydavateľstvo On Records druhý album skupiny, v tieni predchodcu dosť stratený Communication. Hneď po vydaní albumu skupinu opúšťa aj jeden zo zakladajúcich členov, basgitarista Øivind Vilbo. Bent Erik Åserud a Geir Bøhren, obklopení sústavne sa meniacou zostavou pokračovali v činnosti, v druhej polovici siedmej dekády experimentovali s elektronikou a zároveň sa v ich hudbe objavili aj prvky Novej vlny, čo je jasne počuť na poslednom albume skupiny Forbudte Formiddagstoner z roku 1982. Napriek tomu že členovia oficiálne nikdy ukončenie činnosti skupiny neohlásili, už nikdy viac nič nového pod značkou Junipher Greene nevytvorili a zostávajúca pôvodná dvojica sa začala zaoberať výlučne vlastnými projektami, stali sa vyhľadávanými skladateľmi filmovej hudby. V uplynulých rokoch prišlo k viacerým reunionom skupiny, prvý v roku 1982, ďalej počas vyhlásenia najlepšieho albumu v roku 2007, potom 2011 a naposledy tuším v roku 2015.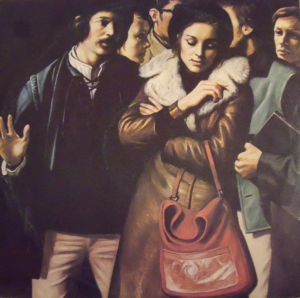 V roku 2007 bol dvojalbum Friendship vyhlásený komisiou dvanástich hudobných machrov najlepším rockovým albumom v Nórsku. Vezmúc do úvahy kvalitu nórskej rockovej scény, možno pre mnohých hudobných fanúšikov trošku zbrklé rozhodnutie, nič však nedokáže zmeniť fakt, že ak by ho nebolo, krajina by stratila veľmi dôležitý míľnik vo svojej histórii rockovej hudby. Na ploche šesťdesiatich troch minút skupina ponúka osemnásť anglicky naspievaných skladieb, pričom posledných deväť vytvárajú suitu Friendship, ktorá pokrýva celú D stranu LP (iba pre poriadok, suita začína už poslednou skladbou na strane C, Friendship (Prelude- Take the Road Across the Bridge)). Šesťdesiat tri minút sa ukázalo byť presne dostačujúcich na to, aby skupina dokázala pretaviť všetky svoje hudobné predstavy do drážok a popritom sa vyhnúť takzvaným fillingom, nudným častiam alebo skladbám do počtu. Na platni nehľadajme žiadne zložité hudobné experimenty v duchu slávnych pionierov progresívneho rocku a ani vytvorenie akéhosi vlastného umeleckého smeru či identity. Severania nám na svojom albume ponúkajú kvalitne napísaný, úprimne zahratý heavy-progresívny rock (Try To Understand) so vzrušujúcimi výletmi do hard-blues rockových končín (Witches Daughter), dokonca miestami si laškujú s jazz rockom (Sunrise/Sunset, Maurice). Hudba poplatná dobe svojho vzniku, ktorá sa hrala krížom po celej Európe. Hudobne nekopírovali slávnejších kolegov, nanajvýš sa nechali ovplyvniť a využili poznatky ako impulz k vlastnej tvorbe. Kde teda hľadať tú spomínanú nadčasovú hodnotu albumu? Skladateľské duo Dahl a Åserud dokázali napísať hudbu, ktorá prekypuje nápadmi a riešeniami a nenechá poslucháča poľaviť v pozornosti. Striedajú hard rockovú energiu z uvoľnenými melodickými časťami (Music For Our Children) a k slovu sa dostane tiež nefalšovaný progresívny rock (Autumn Diary, Magical Garden). Vždy prítomné hammondy, gitarové smršte, zvukomalebná flauta, to všetko podporené citlivým tlkotom rytmickej zostavy pôsobia vzrušujúco a v priestore sa stále vznáša otáznik, čo nasleduje. Členovia skupiny pôsobia naprosto zohraným dojmom, je jasné že už nejaký ten čas spolu odohrali a že každý z nich je majstrom vlastného hudobného nástroja. Opus Magnum albumu je kompozícia Friendship, ktorá zhutňuje všetko doteraz počuté do dvadsaťšesť minútového toku živelnej hudobnej rozkoše. Deväť navzájom prepojených častí skladby tvoria súvislý celok, ktorý ani po päťdesiatich rokoch nestratil nič na pôvabe a stále pôsobí ohromujúco.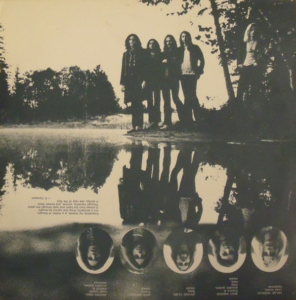 Pôvodná nahrávka dostala viacero pirátskych aj oficiálnych reedícií, naposledy vinylovú v roku 2015 u spoločnosti Sandem Records. Zberatelmi je cenené dvoj CD vydanie z roku 2008 od Universal Music. Popri prvom disku s albumom skupiny nám druhý disk ponúka rannú verziu skladby Friendship, ktorá bola zaznamenaná v roku 1970 na štvorstopový magnetofón pri príležitosti otvorenia nového hudobného štúdia Rosenborg Studio v jednej zo štvrtí Osla, Majorstua. Nahrávka vznikla pri otestovaní zariadenia a skupina tým, že po prvýkrát vstúpila do štúdia, dostala príležitosť získať rutinu. Nahrávka sa po celé desaťročia považovala za nenávratne stratenú, nakoniec sa objavila v archíve Národnej knižnice v mestečku Mo i Rana vzdialenom 1000 km na sever od hlavného mesta.
Je to už dávno, čo Junipher Greene definitívne ukončili činnosť a ešte dávnejšie, čo dosiahli svoj tvorivý vrchol ohraničený rokmi 1969 až 72, zdokumentovaný albumom Friendship. Ale tým, že sa ešte aj po uplynulom polstoročí k nemu hlásia nové generácie muzikantov a hudobných fanúšikov dokazuje svoje nadčasové hodnoty a dnes už Friendship právom patrí k spoločnému európskemu progrockovému dedičstvu.
01. Try to Understand
02. Witches' Daughter
03. Music for Our Children
04. A Spectre Is Haunting the Peninsula
05. Sunrise/Sunset
06. Magical Garden
07. Autumn Diary
08. Maurice
09. Attila's Belly-Dance
10. Frienship – Prelude: Take the Road Across the Bridge
11. Friendship
12. Interlude
13. Mountain Voices
14. Land of the Foxes
15. Friendship That's Earned
16. Into the Cloudburst
17. Manitou's Skylands & Down to Earth
18. Friendship
Helge Grøslie – spev, klávesi
Freddy Dahl – spev, akustická a elektrická gitara
Bent Erik Åserud – akustická a elektrická gitara, flauta, ústna harmonika
Øivind Robert Vilbo – basgitara
Geir Bøhren – bicie
Friendship
SLP 1413 / 1414
Junipher Greene
Progresívny rock
Sonet
1971
2LP
18
2CD Universal Music 78718 8 /2008/