Sám sebe som podvedome vravel, že písať o nových albumoch zo škatule, ktorej sa stále viac a s pejoratívnym nádychom "nadáva" neoprog, už radšej nebudem. Ale výnimka potvrdzuje pravidlo – niektoré tituly sú proste nesmierne lákavé a starej láske neunikneš…
17. novembra (pre nás v symbolický dátum) 2009 vydala progresívne rocková kapela Izz z New Yorku svoj v poradí štvrtý štúdiový počin, ktorý medzi znalcami svetovej scény v subžánri art/prog celkom nepochybne zamiešal s poradím tých nie mnohých titulov, ktoré znamenajú zásadnejší prínos pre túto hudbu v jej historickom poňatí. Päťčlenná stabilizovaná kapela, ktorej jasnou hybnou silou je spevák a klávesák Tom Galgano, je priebežne pri náhrávaní a koncertovaní Izz dopĺňaná jednou resp. dvoma vokalistkami – na albume The Darkened Room je ňou Anmarie Byrnes.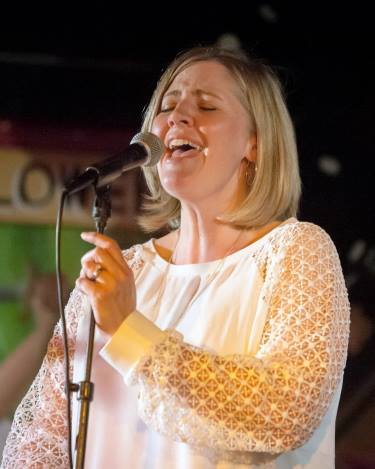 Pozoruhodnosťou (nie však ojedinelou raritou) je bubenícky tandem Brian Coralian (elektronické bicie, ale súbežne aj textár skupiny) & Greg DiMiceli (hlavne klasické akustické bicie a rytmika). Vynikajúci, pôvodom škótsky, gitarista Paul Bremner vkladá do portfólia Izz hodne keltských prvkov, ktorými je jeho spôsob hry značne ovplyvnený. Basgitarista John Galgano, mladší brat klávesistu a speváka Toma, spieva aj väčšinu doprovodných vokálov. Kapela sa jednoznačne hlási k odkazu 70. rokov, hlavne k tvorbe Genesis, Yes, Gentle Giant, King Crimson a ELP, ale blízko má aj ku neskoršej tvorbe The Beatles (štruktúra a aranžmány niektorých songov). Ak Izz nepoznáte a chcete akýsi záchytný bod, tak ich produkcia je niekde uprostred medzi tým, čo tvoria Glass Hammer (ale bez zbytočnej, často typickej americkej pompéznosti a pátosu) a Echolyn (avšak s menším počtom jazzových prvkov a obyčajne s priamočiarejším ťahom na bránu). Ich hudba je však osobitá a pre znalca ich soundu celkom charakteristická (aj vďaka početným zdvojeným vokálom Toma Galgana a ženskej speváčky, v tomto prípade Anmarie Byrnes). Muzika Izz je však nesmierne rozmanitá – od motívov s vyložene chytľavým charakterom až po pasáže plné protirytmov a riadenej disharmónie. Izz sú koncertne vyhranou, veľmi skúsenou formáciou a bežným účastníkom progrockových festivalov na americkom kontinente (rukolapný dôkaz je na albume Live at Nearfest, z roku 2007). Navyše, ak si niekto zamiluje nejaký album tak zásadne, ako ja ich štúdiovú dvojku I Move (2002), je z toho zaručene inklinácia a pozitívny vzťah ku kapele, ako celku na dlhú dobu…
Otváracia päťminútovka Swallow Our Pride je dramatická rocková skladba, stavaná na efektných klávesových podkladoch, kombinácii spievaných pasáží v podaní Toma Galgana a Anmarie Byrnes a gradovaných gitarových vyhrávok Paula Bremnera. Ten je hlavnou postavou aj v kratšej, kanadský Rush evokujúcej inštrumentálke Day Of Innocence. V pomalšom tempe aranžovaná Regret je baladický song s ukážkou spevu Toma Galgana vo vyšších polohách a Can't Feel The Earth, Part I. je zase jeden z typicky bravúrnych inštrumentálnych kúskov Izz, kde sa zapájajú aktívne všetci členovia kapely, s množstvom zmien tempa, protirytmov na dominujúcom podklade hry piana. Ticking Away je krátky v podstate takmer hitový kúsok s optimistickou náladou a dvojhlasom vokálnych partov v podaní oboch bratov Galganovcov.
Can't Feel The Earth, Part II. je takmer 11 minútová, spočiatku snivá epická suita, kde možno počuť celý arzenál hudobných zbraní newyorskej skupiny: striedanie vokálov Anmarie i Toma, bohaté rytmické štrikovanie oboch bubeníkov a basgitary, neustále zvraty v tempe, krátke jazzové vyhrávky piana náhle vpády hutnej gitary do diania, syntetizátorové slučky, skutočne hotové aranžérske bakchanálie. Stumbling je pôsobivá rocková kompozícia, kde na základnom gitarovom motíve, podklade piana a spievaných pasáží oboch hlavných protagonistov skladba postupne graduje. Trojminútová The Message je zase jedna z charakteristických skladbičiek v rýchlejšej, gradujúcej špirále, samozrejme s bohatou paletou striedajúcich sa vokálov.
23 Minutes Of Tragedy je druhý vrchol albumu – sedem minútová emocionálna balada s efektnou výstavbou a celým registrom klávesových nástrojov a perfektne im sekundujúcej gitarovej hre a sugestívnom speve. A na záver tu je Can't Feel The Earth, Part III., ktorej refrénový klávesový motív so spevom Toma a Anmarie vám utkvie v hlave asi najskôr po prvých pozorných posluchoch tohto nepochybne skvelého albumu.
The Darkened Room je ukážkou vysokej skladateľskej, kompozičnej a aranžérskej úrovne tejto skupiny, sústredenej okolo perfekcionistu a aranžérskeho detailistu Toma Galgana. Trúfam si povedať, že sa jedná o druhý najvýznamnejší, najucelenejší a najpodarenejší počin Izz (samozrejme po nedostižnom I Move).
Hodnotenie: 4,5.
SKLADBY:
01. Swallow Our Pride (5:16)
02. Day Of Innocence (2:56)
03. Regret (4:32)
04. Can't Feel The Earth, Part I (4:39)
05. Ticking Away (2:47)
06. Can't Feel The Earth, Part II (10:36)
07. Stumbling (5:23)
08. The Message (3:07)
09. 23 Minutes Of Tragedy (7:00)
10. Can't Feel The Earth, Part III (5:07)
Total Time: 51:23
ZOSTAVA:
Anmarie Byrnes – vocals
Paul Bremner – electric & acoustic guitars
Tom Galgano – keyboards, vocals
John Galgano – bass guitar, acoustic guitar, vocals
Brian Coralian – electronic & acoustic drums, percussion
Greg DiMiceli – acoustic drums, percussion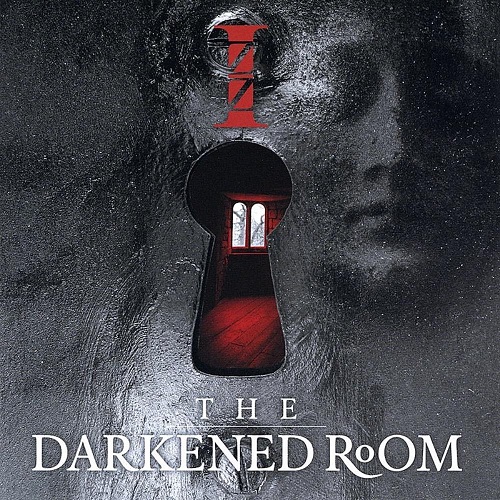 The Darkened Room
Izz
Prog Rock
Doone Records
2009
CD
10