Since signing to Frontiers Music there has been a plethora of live releases from Blue Öyster Cult, and this one catches the band at the Rock of Ages Festival in Seebronn, Germany, recorded on July 30th, 2016. It is available as a double CD and DVD set, and the line-up at the time was Eric Bloom (vocals, guitar, keyboards), Donald "Buck Dharma" Roeser (lead guitar, vocals), Richie Castellano (keyboards, guitar, vocals), Jules Radino (drums, percussion) and Kasim Sulton (bass, vocals).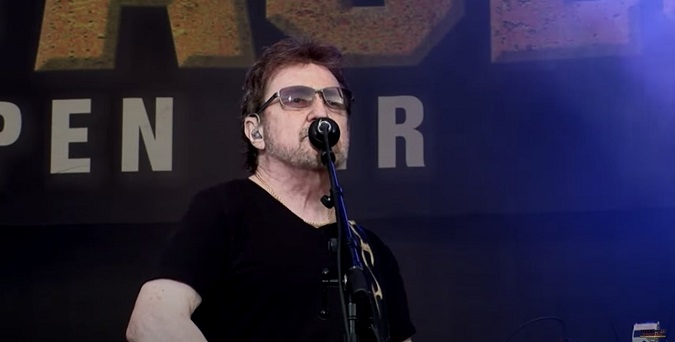 I must confess that part of me falls into the camp of asking why we need another live album given that they released the absolutely essential On Your Feet Or On Your Knees all the way back in 1975. However, there will be some who will point out that this was before "that" song, and they have released studio albums since then. Also, for some reason I do not fully understand, this highly active live act has not released a studio album since 2001, so if fans want to hear their music the only way to do so is to pick up a new live release. I have myself only saw them once in concert, December 1st, 1985, but given I had been a fan ever since the release of the live double, I had a great time.
I am not sure how many people that night in Germany had seen them before, but one thing about Blue Öyster Cult is that they are a highly polished live act, and while Eric's voice may sometimes not be as strong as it used to be, what can you expect given he has been the lead singer since 1969? Mind you, he is beaten to the punch by Buck Dharma who has been lead guitarist since 1967 yet these guys do not act like they have been around for so long. This is a polished hard rock act who have been played countless shows together, with both Radino and Castellano joining in 2004 while bassist Kasim Sulton had been there since 2012 (Until recently I actually did not know that he spent time in Blue Öyster Cult as I will always think of him as being in Utopia).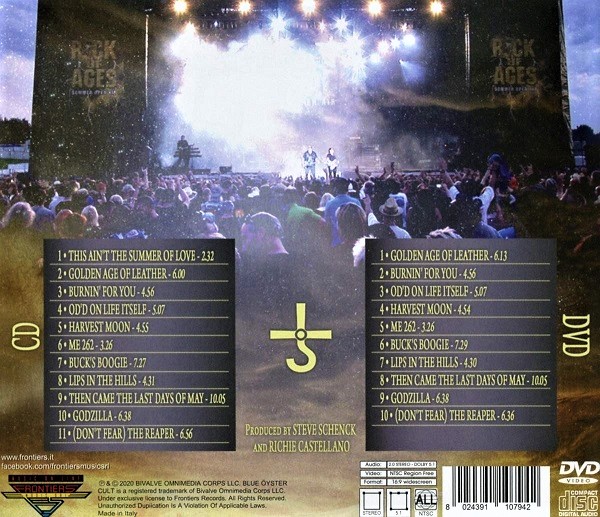 This is just a load of fun, as we go back in time to the likes of ME 262 and OD'D On Life Itself while of course they finish with Godzilla and (Don't Fear) The Reaper. Superb.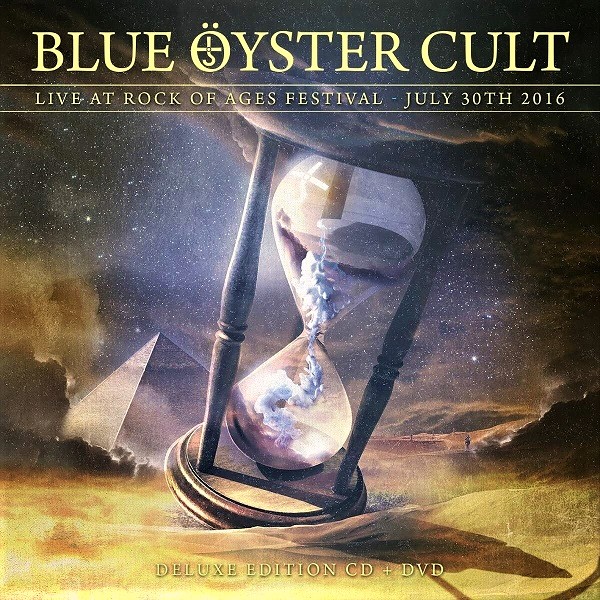 Live At Rock Of Ages Festival 2016
Blue Öyster Cult
Hard Rock
Frontiers Music
2020
CD, DVD
11, 10