Každý to máme nastavené po svojom. Ak sa povie Škótsko, hudobne mi v hlave okamžite naskočí skupina Nazareth z Dunfermline. Ale boli aj iní, menej známi, napr. Light Of Darkness, ktorí skúšali šťastenu v Nemecku…

Traja škótski muzikanti a nemecký bubeník spojili sily s jediným cieľom – hrať tvrdo. Ich porcia psychedelic hard blues rocku zaujala producenta Herberta Hildebrandt-Winhauera, člena veľmi populárnej nemeckej beatovej skupiny The Rattles. Že Vám to meno nič nehovorí? Možno postačí spomenúť debut kapely Lucifer's Friend z roku 1970, ktorý by bez jeho dohľadu znel pravdepodobne inak.

Ak by som mal tvorbu štvorice Light Of Darkness k niečomu prirovnať, tak si ju dovolím spojiť s oveľa známejšou bandou okolo Edgara Broughtona, tu a tam sa to obtrie o spevník Black Sabbath. Čo sa týka "zvláštneho" spevu Johna Latimera, niektorí recenzenti ho prirovnávajú k istému kapitánovi, s tým však skúsenosť nemám.
Takže, sedem neohrabaných, tvrdých kúskov, rozprestierajúcich sa na ploche necelých 45 minút. Z toho jedna prevzatá záležitosť – Soul Francisco, ktorej autorom je americký hudobník Tony Joe White. Country rockový originál (1968) o dĺžke 2 minút Light Of Darkness zmenili na nepoznanie a urobili z neho 10-minútovú psychedelicko-hard rockovú smršť.
A skladby z dielne kapely? Výborný štart obstará psycho-hard-rockovica Movin' Along. Páči sa mi dvojka Love In Your Heart – poetický názov, žiadnu medovinu však nečakajte. Hutnosť Ain't No Place Where I Belong "zjemní" harmonika. K osobným favoritom radím aj poradové číslo 5. – Freedom Fight – pôvodný otvárak B strany platne od firmy Philips. Time má o niečo jemnejšiu štruktúru a svedčí jej to náramne. Svojou atmosférou mi pripomína juhoafrickú úderku Freedom's Children a vnímam ju ako také nadýchnutie pred záverečným "exhibicionizmom". Down'N'Out ponúkne bluesovú dreň, mihne sa to v nej aj nejakým jednoduchým sóličkom – tu gitara, tam harmonika, potom bicie. Skutočne nečakajte dych vyrážajúcu muzikantskú ekvilibristiku – toto je psycho-hard-bluesová kapela, ktorá sa s ničím nemaznala. A práve taká hudba ma baví, pre toto sa oplatí "kopať" v archívoch…
Škoda, že "filipska", okrem vydania LP, pre skupinu nič viac neurobila. Bez podpory je ťažké presadiť sa a zdecimovaná kapela to nakoniec vzdala. To je v krátkosti môj pohľad na album Light Of Darkness. Ak máte v obľube podobne ladenú rockovicu, akú tvorili napr. vyššie spomenuté spolky, skúste dať škótsko-nemeckému hybridu z Hamburgu šancu.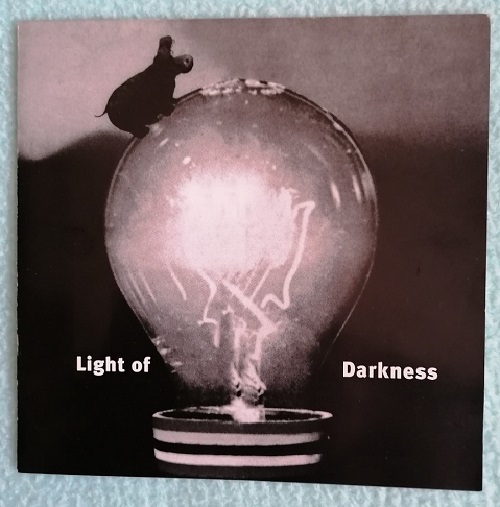 SKLADBY:
1. Movin' Along /Latimer, Grant, Reoch, Bebert/ 4:12
2. Love In Your Heart /Latimer, Grant, Reoch/ 5:19
3. Ain't No Place Where I Belong /Latimer, Grant, Reoch, Bebert/            4:59
4. Soul Francisco /T. J. White/ 9:55
5. Freedom Fight /Latimer, Grant, Reoch, Bebert/ 6:41
6. Time /Latimer, Grant, Reoch, Bebert/ 4:14
7. Down'N'Out /Latimer, Grant, Reoch, Bebert/ 8:55
ZOSTAVA:
Byron Grant – guitar, violin
Mike Reoch – bass, keyboards, harmonica, flute
John Latimer – vocal, keyboards, percussion
Manfred Bebert – drums, percussion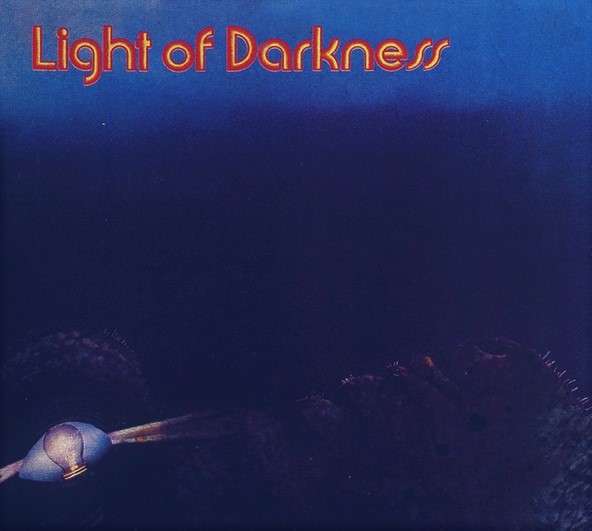 Light Of Darkness
Light Of Darkness
Psychedelic Rock, Hard Rock
Philips
1971
LP
7
CD Second Battle ‎– SB 019 /1998/