Anglická skupina působící krátce na přelomu šedesátých a sedmdesátých let. Na jediném LP z roku 1970 dominují hammondy, ruku v ruce s mellotronem a cembalem. S vrstvenými líbeznými vokály ostře kontrastuje fuzzy kytara.
Příběh Czar začal, když v roce 1969 společnost Philips Records nabídla severolondýnské skupině Tuesday's Children, fungující na bigbeatové scéně od roku 1966, nahrání alba.
Kapela kolem zpěváka Phila Cordella hrála ve složení: Mick Ware – kytara, Paul Kendrick – basa, Derrick Gough – bicí. Později přišel klávesák Bob Hodges a načas i saxofonisté Phil McKenzie a Roger Davies. Už předtím Tuesday's Children natočili pár singlů, jež souhrnně vyšly i na CD u Rev-Ola Records (2007).
Jako producent byl určen nepříliš aktivní Brian Shepherd. První session, již bez Phila Cordella, který od skupiny odešel v roce 1967, se v londýnském studiu Stanhope Place uskutečnilo od 17. ledna do 27. února 1969. Výrazný podíl na výsledku měli zvukaři David Voyde a Roger Wake, když kapele nechali volné pole působnosti.
První vznikla předělávka 8 Miles High od Byrds, v jedné z verzí se objevila improvizace na téma Mars From The Planets Suite Gustava Holsta, skladba se ale na album nedostala, firma žádala nový vlastní materiál.
V domě rodičů Paula Kendricka s pomocí stereofonního magnetofonu umožňujícího multiplayback mládenci pořídili základní verze svých skladeb, se kterými se vrátili do studia. Skupina pracovala ze své iniciativy i v noci, kdy ve studiu nikdo nebyl a bylo možno využít i drahých studiových instrumentů – mellotronu a cembala. Točilo se "naživo", celá kapela pokud možno najednou. Pouze náročné vokální harmonie, až trojhlasy, se zaznamenávaly zvlášť. V Tuesday's Children všichni mimo bubeníka Derricka Gougha zpívali. Sólové pěvecké party byly točeny zdvojeně, kvůli sytosti.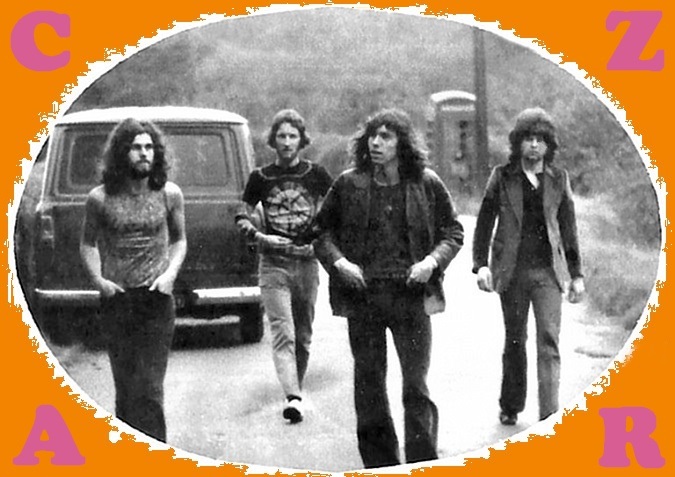 Koncem roku 1969, kdy byla většina debutu hotova, se Tuesday's Children proměnili v Czar, původní jméno prý bylo příliš "poppy". První vystoupení pod novým názvem se uskutečnilo 17. ledna 1970 v klubu Marquee. Zakrátko však odešel bicman Derrick Gough a kapelu zdrželo hledání nového, a to i pomocí inzerátu v Melody Makeru. Z devíti zájemců byl nakonec vybrán Alan (příjmení si již nikdo nepamatuje) z Hampsteadu.
V únoru 1970 čekaly skupinu poslední dotáčky, Cecelia a zpracování Ritual Fire Dance z baletu El Amor Brujo španělského skladatele Manuela de Fallaa, což měl být původně závěrečný velkolepý opus. Bohužel, kvůli autorskoprávním problémům musel být nahrazen skladbou A Day In September. Jedinou kopii měl po desetiletí Bob na svém acetátu, s reedicí Sunbeam Records (2007) se i tohoto pokladu dočkali všichni fanoušci.
V březnu náhle odchází Alan, přijat je Tony Mac. Bezejmenné album vyšlo v květnu 1970 prakticky s nulovou propagací a tedy bez šance prorazit. Po té dlouhodobé dřině byl neúspěch příliš hořkým soustem, situaci nezachránil ani nový promotým z Anastasia Promotions (Jonathan Brewer a Robert Patterson), který se v červnu 1970 pokusil o novou propagaci.
Ze společných plánů na nové psaní a nahrávání vznikl už jen singl Oh Lord I'm Getting Heavy / Why Don't We Be A Rock And Roll Band, nahraný v říjnu a vydaný v prosinci 1970, v produkci Patricka Campbella-Lyonse (mj. anglická Nirvana). Na nahrávce hostovalo duo zpěvaček Doris Troy a Kay Gardner.
Po únorovém odchodu stěžejního Boba Hodgese nahráli Czar dema pro druhé LP s americkým producentem Donem Hunterem. Na postu baskytaristů se rychle vystřídalo několik hráčů, například Brian Jackson, Tonyho Maca nahradil Johnny Parker.
S nimi kapela vystupovala i ve Francii a Holandsku, koncem roku 1971  však odchází Mick Ware a Czar tím de facto zanikají. Dema z připravovaného druhého LP se objeví až v roce 2007 na zmíněné CD/2LP reedici od Sunbeam.
Paul Kendrick se zakrátko objevuje v jedné ze sestav Tucky Buzzard, v dubnu 1974 vydává u A&M singl Let's Do It Now / Teenage Smash, v období 1976-78 další pětici SP u Private Stock. Poslední stopu jeho muzikantství jsem zachytil na albu Gifts (1999) amerického countrymana Dyarla Lewise. Mick Ware byl členem The Consortium.
A víc zatím není známo, aktivní Bob Hodges má na svých stránkách prosbu, aby se ozval kdokoliv, kdo se něco dozví o Paulu Kendrickovi a Dericku Goughovi.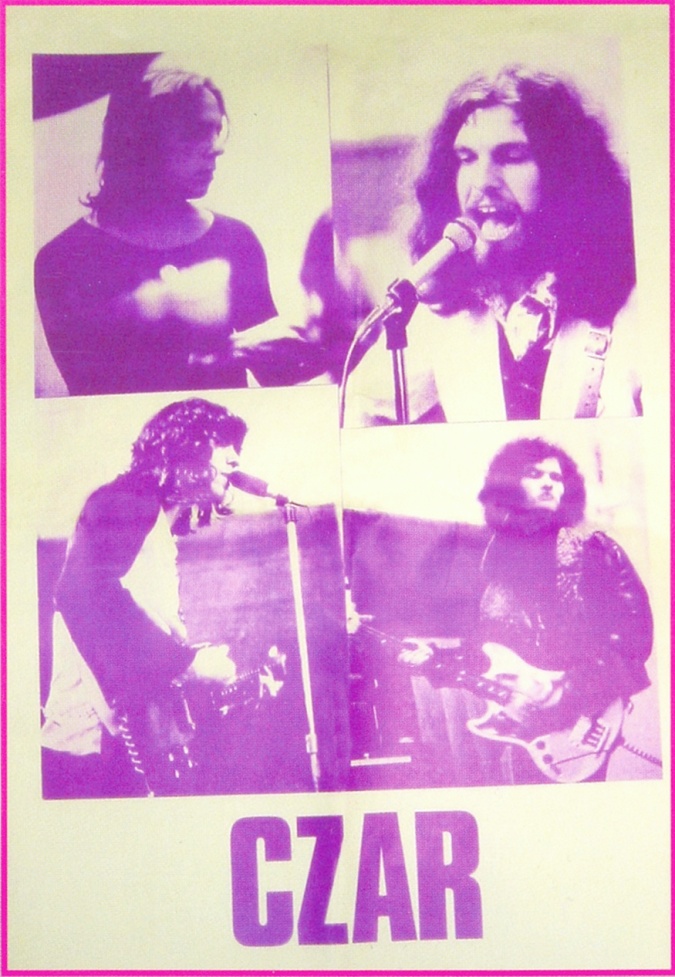 Malá douška. Osud umí být škodolibý. Originální výlisky LP Czar patří k vůbec nejvzácnějším a nejdražším vinylovým sběratelským artefaktům, platí se za ně nekřesťanské sumy…
Diskografie:
LP Czar (1970, Fontana)
SP Oh Lord I'm Getting Heavy / Why Don't We Be A Rock And Roll Band (1970, Philips)
Internet:
www.czar.org.uk
Jaromír Merhaut pro Rock+ 2010/3-4
P.S. 2020:
Czar na Tidalu: profil neexistuje z důvodu záměny se stejnojmenným projektem, nicméně album je k poslechu v CD kvalitě ve dvou verzích: Akarma a o bonusy doplněné Sunbeam Records.