SHM-CD Warner Music Japan, WPCR-17340 /2016/
Méně známé, ale pěkné album v typicky italském, melodickém stylu. Jde o fúzi rockové kapely a symfonického orchestru, i když s oddělenými party. V pastorálně klidných pasážích obě tělesa spolupracují, ovšem jak dojte na "forte fortissimo", hrají každé zvlášť. Buď kapela, nebo symfoňák. 
Skupina Il Paese dei Balocchi (Země Hraček) pochází z Říma a na italské hudební scéně působila v letech 1971-74. Zanechala po sobě jedno eponymní album, vydané v roce 1972 a pak ještě dvě skladby z připravovaného, ale nikdy nerealizovaného následovníka, které se objevily na CD příloze knižní encyklopedie Italian Prog (2008). 
Album Il Paese dei Balocchi produkoval Adriano Fabi (bratr slavnějšího Claudia Fabiho) a byla to jeho první práce pro rockovou skupinu. Na mladé kluky a začínajícího producenta šlo o hodně ambiciózní, řekl bych až velkorysej projekt, protože kromě studia se nahrávalo také v kostele. Kapela chtěla zvuk velkých, píšťalových varhan a znáte to – když nejde Mohamed k hoře, musí hora k Mohamedovi. Nakonec tak využila nejenom krásnej nástroj z roku 1947, ale i akustiku samotného chrámu. Firmu to stálo hromadu peněz a kapela pak z prodeje alba neviděla ani vindru, ovšem pilně ho propagovala na těch největších festivalech své doby. Zúčastnila se legendárního, třídenního festu "Villa Pamphili" v Římě a vystoupila i na megakoncertech "Mostra d`Oltremare" a "Napoli ed al Piper". Neminula ji ani pozvánka do několika televizních show, kde si zahrála po boku kolegů I Pooh, Rocky Roberts, I Camaleonti, Premiata Forneria Marconi, nebo Banco.

Album je to sice koncepční (podle slov kytaristy Fabia Fabianiho), ale víceméně instrumentální a podle textů se to tak dá poznat jen velmi těžko. Jistá návaznost je cítit spíš z hudby samotné, protože hlavní téma, prezentované v úvodní Il trionfo dell'egoismo, della violenza, della presunzione e dell'indifferenza se tady ještě několikrát objeví.
Úvod alba je vynikající a patří k nejlepším okamžikům celé produkce. Kapela spustí pěkně od podlahy a když tu samou melodii převezmou smyčce, okamžitě si vzpomenu na New Trolls a jejich Concerto Grosso z roku 1971. Druhá Impotenza dell'umiltà e della rassegnazione pokračuje v nastoleném trendu a první slova se tak ozvou až v pěkné a pastorálně klidné písničce Canzone della speranza. Až potud by bylo všechno v nejlepším pořádku a první výtku bych měl teprve k následující a bezmála osm minut dlouhé Evasione, kterou bych neváhal připsat na seznam legálně dostupnejch hypnotik. Její rytmus je prakticky neměnnej, dokonale vláčnej a šum smyčcového orchestru by uspal i děcko s ADHD.
Větší část pohádkově kouzelné Risveglio e visione del paese dei balocchi se odehrává v režii orchestru a kapela se přidá až v jejím závěru, ale jen potichu, potichoučku a na pilu se netlačí ani v následující Ingresso e incontro con i baloccanti. Zpěv má takové zvláštní echo a nejspíš půjde o nahrávku z výše uvedeného chrámu páně. Po symfonické vsuvce (Canzone della carità) a středověkém nápěvu (Narcisismo della perfezione) je tu druhá nejdelší skladba alba, sedmiminutová Vanità dell'intuizione fantastica. Rozjíždí se zvolna, ale její atmosféra postupně houstne a nakonec dojde aj na trochu toho hardrockového hřmění. Závěrečná Ritorno alla condizione umana se konceptu alba zcela vymyká, neboť jde o sólo jízdu chrámovejch varhan. Armando Paone se ukazuje v tom nejlepším světle a předvádí sugestivní, temnou jízdu ve stylu dark rockových Jacula…
Album se nahrávalo zhruba dva týdny a vyšlo u labelu CGD (FGL-5115) v počtu pouhých 1800 kopií. Teoreticky by tedy mělo být hodně drahé, ale na discogs se dá překvapivě koupit už za 35 Euro. Reedic bylo vydáno relativně dost a mini vinyl repliky od btf.it jsou pořád ještě v obchodech. Já jsem si do sbírky koupil výlisek od Warner Music Japan, kterej je součástí ediční řady Progressive Rock 1300 Collection. Je v klasické krabce a osmistránkovej booklet obsahuje tracklist, koláž z černobílých fotografií a povídání v japonštině. 
SKLADBY:
01. Il trionfo dell'egoismo, della violenza, della presunzione e dell'indifferenza  (2:34)
02. Impotenza dell'umiltà e della rassegnazione  (4:10)
03. Canzone della speranza  (3:56)
04. Evasione  (7:43)
05. Risveglio e visione del paese dei balocchi  (4:41)
06. Ingresso e incontro con i baloccanti  (2:00)
07. Canzone della carità  (0:45)
08. Narcisismo della perfezione  (1:02)
09. Vanità dell'intuizione fantastica  (6:57)
10. Ritorno alla condizione umana  (4:17)

SESTAVA:
Armando Paone – voce, tastiere
Fabio Fabiani – chitarra
Marcello Martorelli – basso
Sandro Laudadio – batteria, voce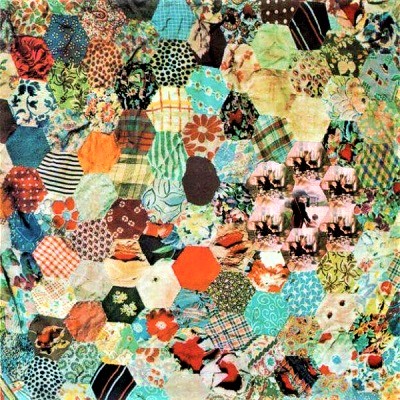 Il Paese Dei Balocchi
Il Paese Dei Balocchi
Symphonic Rock, Prog Rock
CGD
1972
LP
10
SHM-CD Warner Music Japan, WPCR-17340 /2016/