"…a je tu ďalší GENESIS!", tlačilo sa mi z počiatku pri počúvaní albumu The Thomas Tracks pätice 5bridgeS z holandského Haarlemu na jazyk. Skutočne, v poslednom čase akoby nastala obroda nových zoskupení, čerpajúcich až okate z odkazu art rockovej legendy, ktorá, okrem originálnej muziky, plnej hudobných nápadov a motívov, priniesla do rocku aj svojské epické príbehy, ba aj relatívne náročné koncepčné diela.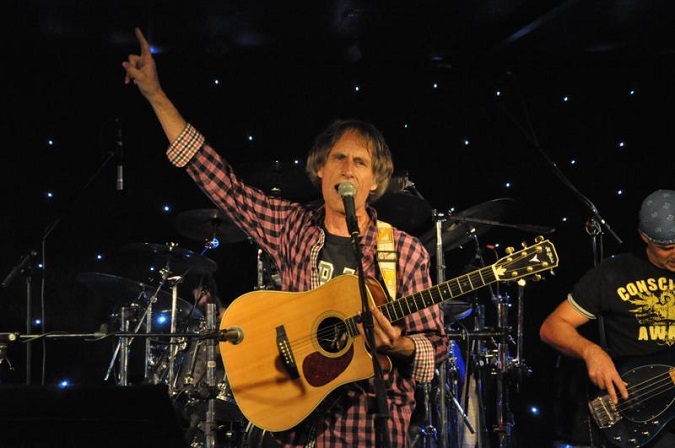 Opäť jeden výrazný spevák (Piet Roelofsen), ktorého hlas sa podobá raz na Petera Gabriela, inokedy na Phila Collinsa, tu na Fisha z ranej éry MARILLION, tam zase na Petera Nichollsa z najlepších albumov I.Q. Gitarová hra, akú poslucháčovi  servíruje Enzo Gallo, pripomína skôr štýl Steve Howea (aj vďaka častému používaniu steel gitary), zato bohaté party klávesových nástrojov Luku d'Aracena evokujú tak spôsob hry Tonyho Banksa, ako aj Martina Orforda z I.Q. Zaujímavé je aj súbežné vrstvenie zvukov súčasných digitálnych syntetizátorov s evidentne archaickými klávesovými nástrojmi. Celkový sound kapely je tak plný a hutný, ale v žiadnom prípade nie nejak preplácaný ani zbytočne pritvrdený.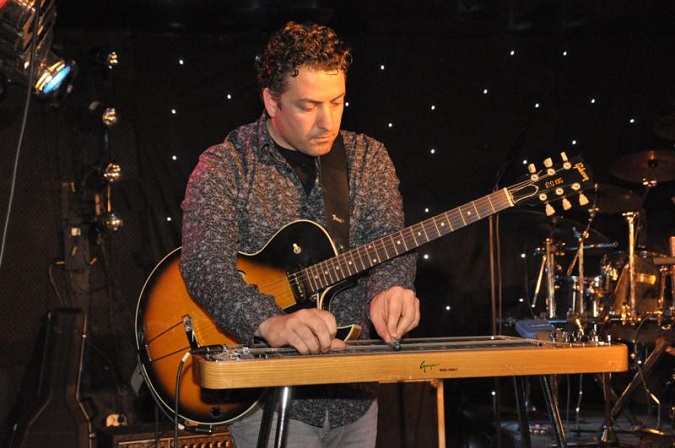 Každý poslucháč–kritik hodnotí album z miery svojho poznania a zo svojich subjektívnych znalostí z nekonečného fondu vydaných (v tomto prípade art rockových a prog rockových) albumov. Mne tento 74 minút dlhý koncept pripadá ako – v pozitívnom zmysle slova – hybrid koncepčných albumov The Lamb Lies Down On Broadway od GENESIS, Subterranea od I.Q. a Misplaced Childhood  od MARILLION. Čím častejšie The Thomas  Tracks  nasávate, tým viac záchytných bodov z týchto hudobno-epických odkazov na ňom počujete.
Album obsahuje dve krátke, no krásne inštrumentálky (Martialis' Reveries a Lovernius' Song), ktoré sú v podstate nálodotvornými predelmi v koncepte dosky. Zostatok sú silné epické kompozície v dĺžke od šiestich do dvanástich minút. Dynamika albumu je v podstate homogénna, niet na ňom žiadnych hluchých miest a zbytočnej vaty; melodických nápadov a motívov je tu neúrekom.
Samotné Holandsko je krajina priam zasľúbená všetkým formám a tvarom progresívneho rocku a je miestom pravidelných zastávok v podstate všetkých zásadných svetových kapiel zo sféry art rocku a prog rocku, čo má dopad na bohaté podhubie tu novovznikajúcich skupín a projektov.
Máloktorá kapela z tohto teritória ma za ostatné roky oslovila práve tak, ako 5bridgeS (názov skupiny bol inšpirovaný skladbou Five Bridges Suite Keitha Emersona). Samotní členovia skupiny (tiež už žiadni mladíci) sa k odkazu gigantov 70. rokov, teda ku GENESIS a YES, samozrejme, hrdo hlásia. Ich hudba nie je však na pôvodnú tvorbu (v ich prípade najmä GENESIS) tak ortodoxne a upäto fixovaná, ako to počuť napr. v prípade švédskeho tandemu UNIFAUN, alebo v globálnej tvorbe talianskeho kvinteta The WATCH.
Albumy, ako je The Thomas Tracks, však prinášajú obyčajne v tábore fanúšikov progresívneho rocku antagonistické názory; pre takmer večne nepokojných hľadačov nových zvukových podôb, foriem a originality (to som aj ja) je to len ďalší klon GENESIS, poprípade I.Q., alebo MARILLION; pre milovníkov kapiel typu raný GENESIS, MARILLION z éry Fisha, resp. I.Q. z diskov, kde spieva Peter Nicholls (aj to som ja) je to ďalší skvelý hudobný produkt dnešnej doby (ktorá je inak presýtená len šedým priemerom, či podpriemerom), pričom vyvoláva, mimo iného, nostalgiu za dielami ideových vzorov tejto kapely. Podstatne bližšie mi je tá druhá názorová skupina. Z takých albumov, ako je prvotina holandských 5bridgeS, je určite lepšie mať príjemné a pozitívne pocity. A mne ich The Thomas Tracks prináša celkom nepochybne…
POZNÁMKA:
Všetky fotografie pochádzajú z koncertu 5birdgeS, ktorý sa konal 30. októbra 2010 v holandskom Utrechte, v Starsound Studio. Autor: Arthur Haggenburg.
SKLADBY:
01.  Didymus (7:19)
02.  Babylon Curse Reversed (6:34)
03.  On Calpe's Rock (6:16)
04.  The Spell Of Eternity (10:11)
05.  Martialis' Reveries (1:34)
06.  Tricks & Treason (8:51)
07.  Lovernius' Song (4:01)
08.  Batavian Revolt (11:54)
09.  Amazons & Haven (11:13)
10.  Sign On The Wall (6:24)
ZOSTAVA:
Piet Roelofsen – vocals, acoustic guitar
Enzo Gallo – steel, electric & acoustic guitars
Luke d'Araceno – organ, electric & acoustic pianos, MiniMoog, digital synths, samples, programming
Martin Thoolen – bass, Moog basspedals, vocals
Rob van der Linden – drums, percussion
The Thomas Tracks
5bridgeS
Prog Rock
Self-released
2008
CD
10