To by nebol Ian Anderson, ak by si neurobil srandu z Ježiška, ktorý prináša darčeky a obyčajne ho nikto nevidel a nevie kedy sa zjaví. Je to mystická a vymyslená postava. My ale veríme, že je a existuje a rád nás vypočuje a poteší. On ho oslovuje ako reálneho človeka a ponúka mu pijatiku. Kamaráti z mokrej štvrte sa vždy ľahko nájdu a keď je dostatok moku nie je čo riešiť: Dajú si čo hrdlo ráči. Tak si dajme tiež: Hej, podaj tú fľašu borovičky, ponalievam!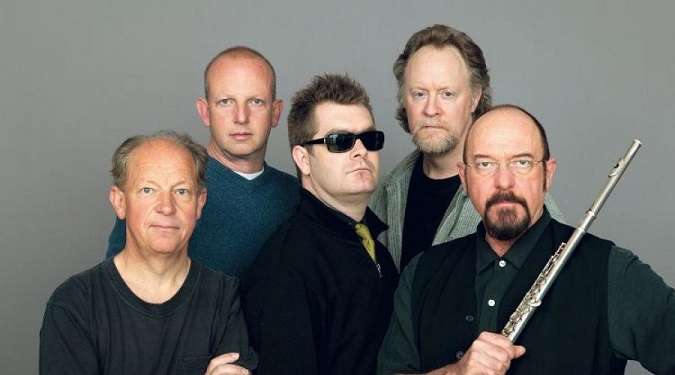 Zabudneme na fľašu, ktorú zrejme tí dvaja ešte stále pijú a dáme si darček z iného súdka, inej cisterny. Bude to dvadsiaty prvý album Jethro Tull vydaný v roku 2003. Ak chcete stráviť príjemné sviatočné chvíle, skúste dôverovať Ianovi Andersonovi a jeho kapele. Anderson sa veľakrát vyjadril o Vianociach ako o sviatkoch, ktoré považuje za príliš okázalé a starý význam Vianoc prekrýva naháňanie sa za materiálnymi vecami. Album vianočných piesní je ale aj ukážkou Andersonovho obdivu a pokory cez slávnostné decembrové dni. Piesne skrývajú v textoch pekné posolstvá a veľakrát vykúzlia na tvári príjemný romantický úsmev a možnosť zamyslieť sa nad všetkým okolo nás. Ian Anderson je dobrý textár, jeho slová sú často pravdivé a hoci sa niekedy obracia na mysteriózne veci a postavy, dá sa vždy nájsť podobenstvo v reálnom živote. Zo starej kapely na tomto albume hrajú iba Ian Anderson a Martin Barré, sporadicky sa v dvoch skladbách pridal Dave Pegg.
The Jethro Tull Christmas Album (2003)

1. Birthday Card At Christmas (3:37)
Úvodná, otváracia pieseň je nová, nebola nikdy zverejnená na iných albumoch. Je to typický sound Jethro Tull postavený na Ianovej flaute, ktorá dostáva veľa priestoru. Zvuk dotvára akustická gitara a zanedlho sa pripájajú zvyšní muzikanti. Je to dobrá skladba, myslím si, že ju vybrali veľmi dobre. Kapele to výborne šliape.
Prvá vianočná pieseň je venovaná všetkým tým, ktorí sa narodili počas Vianoc a ich deň narodenia je prekrytý oslavou Vianoc. Týka sa to aj Ianovej dcéry Gael (narodila sa 25.decembra). Kto má rád LP Songs From The Wood je na správnej adrese. Ak by bola skladba na tomto albume, nikto by nepovedal, že tam nepatrí. Pomôžem si prekladom textu piesne, začiatok: "Dostal som prianie k narodeninám na Vianoce a musel som myslieť na Ježiša Krista. Bolo tam napísané malými písmenami: Mám Ťa rada a ja som to dvakrát prečítal." A posledné slová piesne sú: "Hej tam, milý malý Ježiško, rozdelíme si prianie k narodeninám." Je evidentné, že na Vianoce narodený oslávenec dostane menej darčekov, lebo sa sviatky spoja.
2. Holly Herald (4:16)
Jethro Tull sa v druhej skladbe spoliehajú na akustické nástroje a ďalším albumom, ktorý sa vnára do mysle je Stand Up. Spojením The Holy And The Ivy (ľudová koleda) a Hark! The Herald Angels Sing (klasická skladba) od Felixa Mendelssohna (1809-1847) vznikla Holly Herald. Na "vstávacom" Stand Up albume, v poradí druhom, je aj táto skladba. Ak teraz počujeme hrať harmoniku Andyho Giddingsa, zdá sa to ako neuveriteľná vec pri kapele, ktorá chcela hrať rock. Rytmicky veľmi dobre zvládnuté, bicie obhospodaruje hosťujúci James Duncan a basu Jonathana Noyce.
Pridám zaujímavosť o flaute. Anderson ju nemal v úmysle používať a vôbec na ňu nevedel hrať. Ale pri finančných suchotách, ktorými stále trpel, sa v 1967-om v bazári hudobných nástrojov zbavoval svojho fendera, na ktorý hrať veľmi nevedel. Padla mu do oka flauta visiaca na stene, a tak v návale myšlienky malého hudobného nástroja, ktorý bol menší a lacnejší ako gitara Fender, ju zamenil. Získaná hotovosť mu pomohla zaplatiť dlhy, ktoré ho trápili celú dobu (bavíme sa o sume 60 libier). 30 dal za nástroje a 30 dostal na zaplatenie dlžnej sumy. Flauta mu narobila obrovské problémy, nevedel sa na ňu naučiť hrať a všetci ho považovali za blázna v blues-rockovej kapele. Pri bazárovej výmene zobral aj mikrofón. Pri cvičení na flautu, ktorá mala slabý zvuk, si pomáhal hlasom, spieval a tak sa vlastne zrodil zvláštny zvuk Jethro Tull z prvých nahrávok. Na zdokonalenie svojej slabučkej amatérskej flautovštiny si nakoniec pomohol počúvaním dobrého jazzového multiinštrumentalistu (saxofón, flauta a mnoho iných) Rahsaana Rolanda Kirka (1935-1977).
3. A Christmas Song (2:47)*
Vianočná pieseň pochádza z kompilačného dvojalbumu Living In The Past. Bola to tretia skladba A strany. Tu je v novom šate, sú vypustené sláčiky. Prím hrá akustická gitara, mandolína a flauta. Anderson ju zložil ako prvú po odchode Micka Abrahamsa z Jethro Tull. Je to skladba, ktorá sa zaoberá prekrúteným významom Vianoc, kde sa historický význam stráca pod pokrievkou komerčnosti. Je tu aj náznak alkoholu a drog, hoci Anderson je celý život odporcom týchto necností. Skladba sa v začiatku textu vracia do Betlehema, kde v chlieve so slamou drží matka dieťa a záver skladby je opakom toho, čo Anderson v skutočnosti chce. Jeho záverečné slová sú: "Hej Santa, podaj mi tú flašu, chceš?" Skladba vždy bola mojou obľúbenou a rád som ju počúval, význam textu som pochopil až o mnoho rokov neskoršie. Nič to však nezmenilo v mojom pocite, vždy ju budem mať rád.
4. Another Christmas Song (3:31)*
Pieseň z albumu Rock Island (1989). Priznám sa, že ju mám radšej ako Christmas Song, ktorá hrala predtým. Z Kamenného ostrova som ju počul najčastejšie a opakovane som si ju prehrával. Páči sa mi úvodný riff a rockovejšia atmosféra ako u pred mnohými rokmi zloženého Christmas Song. Pôvodná nahrávka z albumu v niektorých momentoch pripomína Dire Straits Marka Knopflera. Na Vianočnom albume je znovu nahraná a toto podobenstvo sa stratilo, skladba je viac akustická, s dôrazom na Ianovu flautu, spev je menej dramatický a nálada sa posunula do pokojnejších sfér. Text skladby je o spoločenstve ľudí, na Vianoce chcú byť všetci blízki spolu a urobia pre to všetko možné aj nemožné. Krásne ráno a každý zvoní na svoj zvon, každý sa spojí na diaľku a každý bude tancovať od Afriky až po poľskú fabriku. Teraz sa Vianociam nevysmieva, ale v ich význame nabáda na zastavenie vojen, na spoločný mier. Je tam túžba starého muža stretnúť sa s celou svojou rodinou. Neviem, či nemyslí v texte starý muž=Boh. Na basu hral starý dobrý Dave Pegg.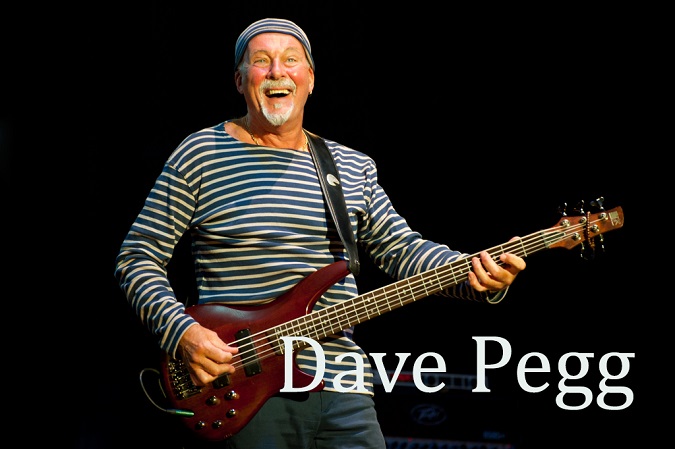 5. God Rest Ye Merry Gentlemen (4:35)
Stará anglická koleda zo 17. storočia v rockovej úprave Jethro Tull. Neskoršie bol ku kolede pridaný text. Tu je to inštrumentálka. Je to veselá skladba v rezkom rytme a kto chce nájsť dobrú náladu určite si príde na svoje. Džetro trošku líznutý jazzom neškoddia, ale ani veľmi nepotešia. Každý po svojom, ale všetci za jedného? Znovu hnacia jednotka Duncan/Noyce: drumsy/basa. Na klavíri behá prstokladom Andy Giddings a na flautu virtuózne Janko. Ak chcete drepčiť po obývačke, kľudne si poslúžte.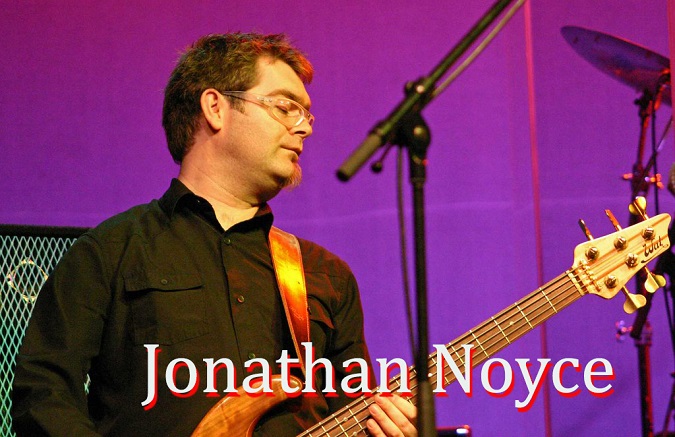 6. Jack Frost And The Hooded Crow (3:37)*
Jack Frost… je nahraná v domácom štúdiu Iana Andersona. Uhladená, povedal by som, prežehlená silnou parnou žehličkou. Drive sa obrúsil v malebnosti a cinkavosti rolničiek a celkové vyznenie je v rámci piesní zo Songs From The Wood. Typická vianočná skladba. Najviac sa mi páči zborový spev a capella v piesni. Bol to výborný nápad, aby sa potom skladba dostala do skvelého finále. Text ponúka zamyslenie nad tými, ktorí nemajú bohatý štedrovečerný stôl a ponúka možnosť podeliť sa s nimi. Podeliť sa o teplo, ktoré máme v chladný decembrový večer a ponúknuť trebárs moriaka, alebo mincu tým, ktorí to potrebujú. Pekná, dojímavá pieseň s výborným textom. Pôvodná verzia je bonusom na remasterovanom vydaní CD The Broadsword And The Beast.

7. Last Man At The Party (4:48)
Orchestrálny úvod, mandolína a Ianov hlas s doprovodným akordeónom, vysoký zvuk flauty sa vrýva do uší a nastáva refrén, pekný, spevný a zaujímajú ma slová Happy New Year. Následuje spomienka na Franka Sinatru a jeho vianočné hity. Toto je celkom úsmevná pieseň o hodovaní a popíjaní na Vianoce až po Nový rok. Spoločnosť na párty je rôznorodá, bujará nálada otriasa domom. Páči sa mi myšlienka na posledného muža, ktorý zostal na párty a zaželá mi šťastný nový rok. Hudobný aranžmán je jednoducho zložitý, nástroje sa trblietavo striedajú a skladba je skôr v žartovnej polohe. Na albume je to nová vec, nebola predtým uverejnená.
8. Wheathercock (4:17)*
Pieseň pôvodne vydaná na Heavy Horses (1978) v novej vianočnej úprave. Skupina v tej dobe nemenila zostavu, je taká istá ako na Songs From The Wood. Heavy Horses nahrávali vo svojom vlastnom štúdiu na Maison Rouge a všetko bolo úplne nové. Wheathercock je nahraný znovu a má čistý zvuk. Páči sa mi Andersonov nápad prirovnať železného kohúta, ktorý zdobí strechu kurína, s vetrom. Vietor otáča kohútom a ukazuje smer, ktorým sa máme vydať. Nie je to vianočná pieseň, ale atmosférou sa blíži k pokojným a slávnostným pocitom. Znovu jemná úprava oproti pôvodnému soundu skupiny. Na bicie hrá Doane Perry.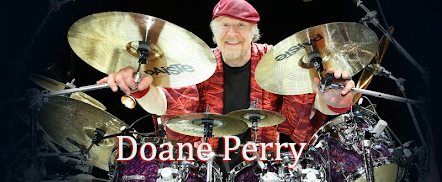 Začiatok textu naozaj vyjadruje pocitovo prebúdzajúce sa ráno: "Dobré ráno, veterný kohútik, ako ti bolo poslednú noc?" A potom text voľne pokračuje až do slov: "Dobré ráno, kohútik, rozjasni tento deň, zaspievaj si pesničku, nájdi priaznivý vietor a ukáž nám cestu k lepším dňom." Tieto slová sa dajú použiť pri tom ošuntelom "šťastný nový rok" a nikto nikdy nepovie, že kecáte. Naozaj pekná pieseň a výborný text. Vianoce sa nikdy nespomenú, ale tá skladba sem patrí stopercentne.
9. Pavane (4:19)
Klasická pieseň francúzskeho autora Gabriela Faurého (1887). Dominantná flauta a orchester (hraný na klávesoch) skoro v klasickom obsadení, jemná, náladová a inštrumentálna skladba. Rytmiku dodáva bezchybne dvojica James Duncan Anderson a Jonathan Noyce. Duncan je Andersonov syn, od 13 rokov hrá na bicie a otec mu doprial zabúchať si na vianočných skladbách. Chlapec nepoužíva meno Anderson z dôvodu otcovej popularity. Pomalá, melancholická pieseň.
10. First Snow On Brooklyn (4:57)
Táto pieseň mi pripadá smutná a hoci v Brooklyne padá prvý sneh, vládne ponurá nálada. Anderson v texte prichádza po tridsiatich rokoch a nevie, či urobil dobre svojím návratom. Niečo zlé sa predtým stalo a on chce všetko napraviť, ale sneh všetko zakryje a nikto nebude vedieť, že tam bol. Je vianočný večer a núka vo svojom význame udobrenie. Pekný a citlivý zvuk, dobre zahraná pokojná pesnička. Príjemne sa počúva. Túžobnú prosbu o odpustenie máme niekedy všetci a v duchu chceme napraviť svoje konanie, ale zapadne to nakoniec prachom, len v myšlienkach veci ostanú také ako predtým. Maďarský sláčikový orchester The Sturcz String Quarted dodáva novej piesni peknú atmosféru. Anderson v Brooklyne bol, ale ostal stáť vonku a jeho kroky sa stratili v ozvene a zakryl ich padajúci sneh.
11. Greensleeved (2:39)
Znovu stará anglická pieseň zo 16. storočia. Anderson na flaute, pridáva sa akustická gitara a pieseň sa v zrýchľujúcom tempe valí dopredu. Predstavujem si skackajúcich chlapcov v zelených rovnošatách ako tančia na lesnom chodníku. Tempo sa zrýchľuje a kapela sa odviaže do bezchybného prednesu. Neviem čo by som dodal k piesni, ktorá pôsobí optimisticky a vzletne.
12. Fire at Midnight (2:26)*
Veľmi éterická pieseň z albumu Songs From The Wood (1977). Je krásne a citlivo znovu nahraná. Nová nahrávka je úplne iná ako pôvodná a poskytuje krásne porovnanie, ako tá istá pieseň môže inak zapôsobiť. Andersonov spev je príjemný a dobrosrdečný. Zrejme jedna z najväčších perál vianočného albumu. Text piesne je upokojujúci a naozaj sa hodí na príjemný vianočný štedrý večer. Je tam prirovnanie pokojného večera s krbovým ohňom a puškou, ktorá je "zlomená" (výraz určuje bezpečnostné zalomenie pušky bez nábojov) a všetko je pokojné a tiché. Spevák si sadne a napíše milostnú pieseň, čo sa nestáva hocikedy. Zapáľ si aj ty oheň o polnoci a bude dobre, ak budeme spolu doma. Pekné posolstvo peknej piesne.
13. We Five Kings (3:16)
Pieseň napísal Američan John Henry Hopkins Jr. (1857). Pôvodne sa skladba volala We Three Kings Of Arient Of Are. Je to inštrumentálna vec v známom a nezameniteľnom zvuku Jethro Tull. Anderson veľmi rád zrýchľuje pôvodné klasické skladby a nie je tomu inak ani u Hopkinsových troch kráľov. Tá rýchlosť úpravy znamená v pravom zmysle slova, že Anderson má kráľov päť.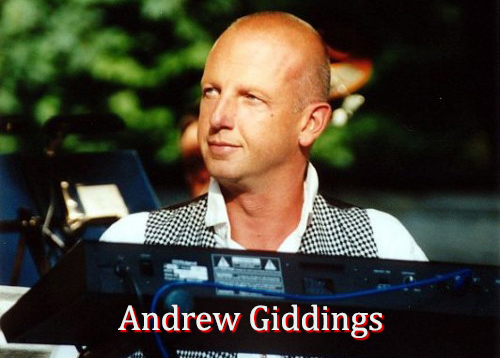 14. Ring Out, Solstice Bells (4:04)*
Tak tomuto sa hovorí perla, jedna z najkrajších skladieb Iana Andersona. Nesmie chýbať na tomto albume. Vždy ma nadchne a dojme. Ten vytvorený "feeling" sa dá krájať. Vždy čakám na tón gitary, cinknutie činela, basový dunivý brnk, klavír a samozrejme flautu, ktorá sa vnára do atmosféry ako ostrý nôž do masla. Spev je absolútne skvostný, priam neprekonateľný. Znovu nová nahrávka, výborná a posúva skladbu na piedestál. Zvuk domáceho štúdia je zvonivejší a viac svetlejší oproti pôvodnej verzie z "piesní z lesa". Skladba o zimnom slnovrate (21.-22.12.). Je odkazom na kedysi dávne tradície, ktoré boli pred kresťanstvom a kresťania si vzali veľa inšpirácií z dôb minulých.
15. Bourée (4:25)*
Bachovo Bourée In E minor je klasické dielo. Nahrávka Jethro Tull je uhladená do sviatočného obleku s kravatou a bielou košeľou. Anderson valcuje Bacha flautou, ale pôvodná vec zo Stand Up (1969) má väčší drive. Na Stand Up sa bachovka dostala preto, lebo Andersonov sused skladbu hodiny a hodiny cvičil na klasickej gitare. Zažrala sa do Andersonovho ucha a ukázal ju Martinovi. Gitarista Martin Barre skladbu poznal, tak ponechali základ a vo svojej úprave ju nahrali.

16. A Winter Snowscape (4:57)*
Skladbu zložil Martin Barre. Inštrumentálka. Je vidieť, že ju skladal gitarista. Martin sa perfektne vyšantil na gitarách a je to dobrá bodka za vianočnými skladbami, ktoré sme počuli.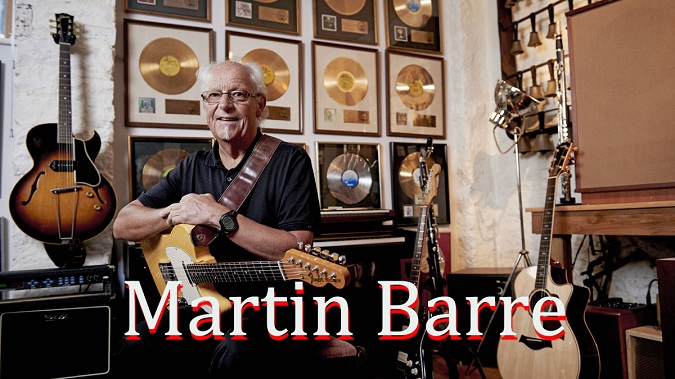 Na The Jethro Tull Christmas Album hrali aj ďaľší muzikanti. Neskôr bola urobená živá nahrávka koncertu Live – Christmas At St Bride's 2008 a bol to bonusový disk.
The Jethro Tull Christmas Album je prierezom rokov 1969-2003. Piesne spája vianočná atmosféra alebo sú vhodné na tieto sviatočné dni. Andersonov vzťah k Vianociam je zložitý, vidí historický odkaz a uctieva ho, na druhej strane je odporcom naháňania sa za materiálnymi radosťami. Nebudem polemizovať, na ktorú stranu sa dám, alebo dáte vy, ak budete čítať tieto riadky. Všetko so všetkým súvisí a ani ja si nepustím vianočnú hudbu hocikedy. Mám na to vyhradený čas, čas vianočný.
Jethro Tull a hlavne Anderson pri vydaní v roku 2003 netušili, že to bude na dlhú dobu posledný oficiálny album skupiny. Dnes sa teším na ich novú LP The Zealot Gene, pripravenú na vydanie 28. januára 2022.
The Jethro Tull Christmas Album sa dobre počúva, je to typická hudba skupiny. Je tam veľa akustických nástrojov, flauta, mandolína, gitara, akordeón, pikola, sláčikové kvarteto, perkusie. Novonahraté skladby sú všetky priezračnejšie, vzdušnejšie a optimistickejšie ako na pôvodných nahrávkach. Temný basovejší zvuk je minimalizovaný, nahrávky nemajú veľké echo (nie je cítiť veľkosť miestnosti, štúdia). Niekedy mi to vadilo pri počúvaní, ale to je detail, ktorý sa dá ľahko zbagatelizovať. Piesne sú uhladené a dynamicky neagresívne. Možno by som poprehadzoval ich poradie, alebo by som vynechal inštrumentálky, a tak by dĺžka prehrávania bola kratšia. To už sú špekulácie, ktoré význam nemajú a každý nech si urobí po svojom.
Musím pochváliť Jethro Tull za tento album. Nie je veľa skupín, ktoré si môžu dovoliť vydať úzko špecializovanú vianočnú kompiláciu svojich piesní, starodávnych kolied a prerábok diel klasických autorov. Jethro Tull majú vydaných veľmi veľa albumov, a tak moje hodnotenie vychádza z ich celkovej diskografie.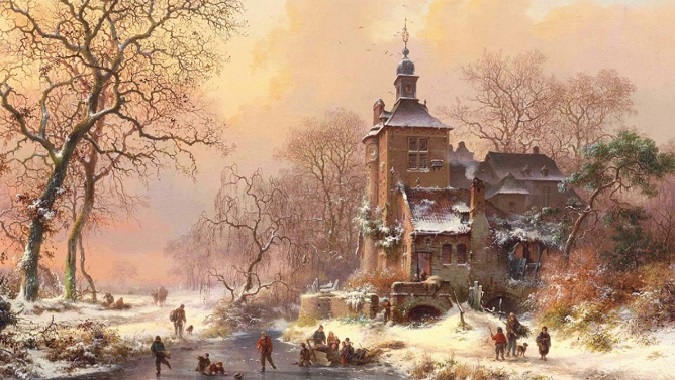 Obal je štýlovo veľmi podobný holandskému umelcovi Fredrikovi Marinusovi Krusemanovi (1816 – 1882), ale nikde sa na booklete jeho meno neobjavuje. Pôvod a autor kresby na obale je neznámy.

Merry Christmas and Happy New Year!
Jethro Tull:
Ian Anderson – vocals, flute, acoustic guitars, mandolin, piccolo, percussion
Martin Barre – electric guitar, acoustic guitar
Andy Giddings – keyboards, accordion, bass, organ
Doane Perry – drums, percussion (1, 4, 6, 8, 10, 12, 14)
Jonathan Noyce – bass (2, 5, 9, 11, 13, 15)
Guest musicians:
David Pegg – mandolin (3), bass guitar (4)
James Duncan – drums (2, 5, 9, 11, 13, 15), percussion (3)
The Sturcz String Quartet:
Laszlo Bencker – arrangement (10)
Gábor Csonka – 1st violin (10)
Péter Szilágyi – 2nd violin (10)
Gyula Benkö – viola (10)
András Sturcz – cello (10)
Produkcia a mastering : Nick Watson , The Town House, Londýn
Produkcia a nahrávanie : Ian Anderson
Presshouse Studio, Devon, Anglicko
Sound Conception Studio, Anglicko
Travis Dickerson Studios, Chatsworth, CA
The Jethro Tull Christmas Album
Jethro Tull
Prog Rock, Classic Rock, Christmas
RandM Records
2003
CD
16
CD Roadrunner Records, RR 8370-2 /2003/