Až sedem rokov po odchode z GENESIS vydal svoj prvý album tento produktívny multiinštrumentalista, skladateľ a vôbec – progresívny umelec. Necítim sa znalcom jeho komplexnej tvorby, ale už v stredoškolských rokoch, keď som túto dosku počul prakticky paralelne s Trespass, považoval som ju za viac, ako rovnocennú a zamiloval som si ju. Ukážka, ako by asi alternatívne mohli znieť GENESIS, keby…
Na The Geese & The Ghost s Anthonym Phillipsom spolupracujú Phil Collins ako spevák, Michael Rutherford je tu po autorovi vlastne najzásadnejší inštrumentalista, na flautu hraje brat Steve Hacketta – John, na hoboj pre zmenu Anthonyho brat – Robert. Krásne, komorné dielo je postavené na dvoch príbehoch:
1) dvanásť minútovom historickom, bojovom portréte kráľa Henryho z Tudorovských čias;
2) poetickom, vlastne rozprávkovom príbehu o Husiach a Duchovi.
Album je popretkávaný štyrmi (vrátane bonusovej Master Of Time) spievanými skladbami, na dvoch počuť Phila Collinsa, na ďalších dvoch samotného autora.
Táto LP je ideálnou ukážkou fúzie klasickej hudby a art rocku. Pri takýchto dielach sa pri recenziách bežne používa termín "bez hodnotenia" alebo sa jednoducho dáva bez mihnutia oka plný počet bodov.
SKLADBY:
1. Wind-Tales 1:02
2. Which Way The Wind Blows 5:51
3. Henry – Portraits From Tudor Times 12:11:
— I) Fanfare 0:56
— II) Lute's Chorus 2:00
— III) Misty Battlements 1:15
— IV) Henry Goes To War 3:36
— V) Death Of A Knight 2:33
— VI) Triumphant Return 1:46
4. God If I Saw Her Now 4:09
5. Chinese Mushroom Cloud 0:46
6. The Geese And The Ghost 15:40:
— Part One 8:01
— Part Two 7:39
7. Collections 3:07
8. Sleepfall – The Geese Fly West 4:33
Bonus (CD Virgin ‎– CDOVD 315 /1990/):
9. Master Of Times (demo) 7:37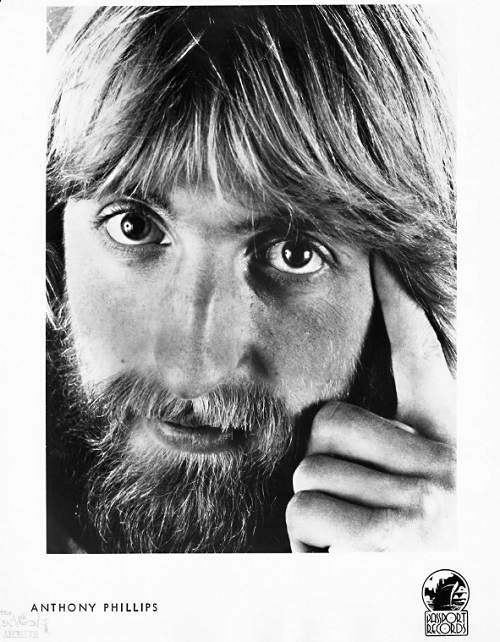 ZOSTAVA:
Anthony Phillips – acoustic and electric (6- & 12-string) guitars, Classical guitar, basses, dulcimer guitar, bouzouki, piano, organ, synthesizers, Mellotron, harmonium, celesta, pin piano, drums, glockenspiel, bells & chimes, timbales, gong, vocals (7), co-producer
+
Michael Rutheford – acoustic and electric (6- & 12-string) guitars, Classical guitar, basses, organ, drums, timbales, bells, glockenspiel, cymbals, co-producer
Phil Collins – vocals (2,4)
Viv McAuliffe – vocals (4)
John Hackett – flute (4, 7, 8)
Wil Sleath – flute, baroque flute, recorders, piccolo
Jack Lancaster – flutes, Lyricon (8)
Charlie Martin – cello (5, 6)
Kirk Trevor – cello (5,6)
Nick Hayley & Friend – violins
Lazo Momulovich – oboes, cor Anglais (3, 6)
Rob Phillips – oboes (6, 8)
Martin Westlake – timpani (3, 5, 6)
Tom Newman – heckelphone, technician
Send Barns Orchestra & Barge Rabble – orchestra
Jeremy Gilbert – conductor orchestra
Ralph Bernascone – orchestra soloist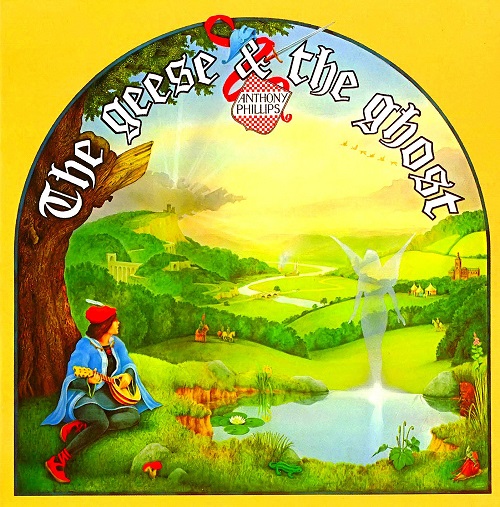 The Geese & The Ghost
Anthony Phillips
Prog Rock
Hit & Run Music
1977
LP
8
CD Virgin ‎– CDOVD 315 /1990/