Yes, ak niekto dokáže držať viac ako 50 rokov hudobnú skupinu pri živote, môžeme začať hovoriť o zázraku. A takouto skupinou sú aj Yes. Skupina vydala množstvo albumov a radí sa k zakladateľom progresívneho art rocku. Ich tretia LP s názvom The Yes Album prerazila do sveta, potom prichádzajú skvosty Fragile a Close To The Edge a kapela píše svoje významné posolstvo v histórii rockovej hudby. V skupine sa vystriedalo množstvo muzikantov, boli to zvučné mená v hudobnom svete. Najslávnejšou bola zostava: Jon Anderson, Steve Howe, Chris Squire, Rick Wakeman, Bill Bruford /Alan White/.

O personálnych výmenách dnes nemá cenu písať v recenzii na ich posledný štúdiový album vydaný v októbri 2021. Treba povedať, že dlhé roky v skupine nespieva Jon Andeson a nemôže hrať na basovú gitaru Chris Squire /zomrel v roku 2015/. Zo starej zostavy zostal iba Steve Howe /sólová gitara/ a bubeník Alan White, ktorý nahradil Bruforda po vydaní Close to the Edge. Na novom albume sa objavuje aj Geoff Downes /klávesy/, ktorý už v Yes pôsobil. Zostavu dopĺňa Billy Sherwood na basgitare a spevák Jon Davison.

The Quest je 22. štúdiový album Yes vydaný po siedmych rokoch od vydania Heaven & Earth (nepočul som ho). V mnohých aspektoch bola jeho výroba úplne odlišná od tvorby Yes na začiatku. Album podľa dostupných údajov vznikal od novembra 2019 a bol vyrábaný na diaľku. Všetci členovia skupiny sa v štúdiu nikdy nestretli. Je to dnes fenomén a nemám k tomu veľkú dôveru, lebo verím, že iba vzájomná chémia celej kapely môže urobiť z hudobného diela skvelý výsledok. Má to samozrejme aj výhody. Skladanie a práca na albume trvala skoro tri roky. Niečo sa urobilo v americkej Kalifornii, niečo na slnečnom Barbadose, niečo v Anglicku. Symfonický 47-členný orchester Fades bol nahrávaný v Skopje v Severnom Macedónsku. Všetky materiály boli zasielané do štúdia Curtisa Schwartza v dedinke Aldingly (asi 50 km od Londýna). Curtis na albume priebežne pracoval a aj ho zmixoval.
Ak sa pozriem na obal platne, poviem si, že asi Áno, obal je podobný tým starým od Rogera Deana, ktoré máme všetci tak hlboko spojené s hudbou starých Yes. Aj tento obal vytvoril Dean, znovu fantazijná krajina, ktorá nám evokuje chuť hľadať v diaľke niečo tajomné. Nemám pocit, že by sám seba prekonal, skôr okopčil starú vec v novom šate. Nemám k dizajnu výhrady, obal sa mi páči.

Teraz si položím zásadnú otázku. Môžu byť Yes ešte Yes aj po uplynutí 50 rokov?
Platňa sa točí. A keď to celé začne úvodnou piesňou The Ice Bridge, počujem, že hudba je v mnohom menej bohatá, je to jednoduchšie zahrané. Zvuk je priamočiarejší a svetlejší. Aranžmány sú strohé a hoci evokujú, že hrajú Yes, je to veľmi vzdialené tomu, čo som počúval pred mnohými rokmi. Steve Howe je brilantný, starého vyziabnutého dedka nič neprekvapí a tú gitaru snáď má vrastenú do tela. Krásne tóny, nádherný zvuk, ktorý vylúdi z gitary, sa dá krájať. Je jednoducho výnimočný. Spev Jona Davisona som počul naživo na koncerte v Bratislave a vtedy som ho prijal ako dobrú náhradu za Andersona. Nikdy to však Anderson nebude a tentokrát sa mi zdá, že až príliš sa chce stať Andersonom. Spev je bez iskry a na môj vkus štylizovaný. Neverím mu.
Skupina ako celok hrá fantasticky, jednoducho to vedia a zvuk tiež nemá chybu. Ale aj tak cítim, že nahrávali každý v inom prostredí, zväčša sami /alebo dvojica/ a každý sa snažil dať do skladieb čosi svoje. Výsledný pocit z hudby sa triešti na časti "pokrájanej pizze". Je to tá istá pizza, ale v každom kúsku je aj čosi navyše, alebo tam chýba. Dnešní Yes sú na tejto platni jednoduchší. Ako keby sme odpočítali všetky tie vrstvenia nástrojov, efektov a všetkých možných ingrediencií z ich starých nahrávok.
Basista Sherwood hrá tak ako Squire, basová gitara je v mnohom podobná zvuku starých Yes. Bicie Whita sú výborne nasnímané a u neho nie je čo riešiť. Downes dáva yesovské iskričky a vyhrávky na klávesoch a ten Davison, čert ho zober, sa snaži tiež. Ale tá kapela nemôže byť takou istou starou kapelou, jednoducho to nie je možné. Ani my nie sme tí istí ako sme boli. Máme mu zazlievať, ( myslím Howeho), že Yes sú jeho život a pokiaľ bude žiť bude stále yesákom? Nie a ja som rád, že chce stále niečo robiť pre nás, poslucháčov.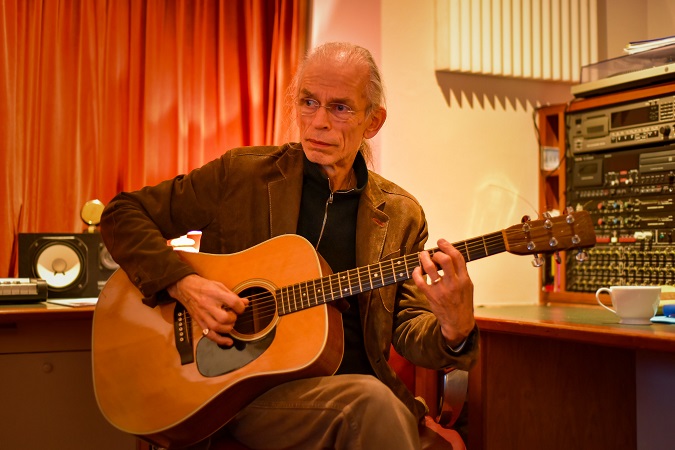 Steve Howe sám prízvukoval, že chcel vytvoriť dielo s novým zvukom skupiny a nakoniec sa po nespokojnosti s prácou producentov na albume aj pasoval do produkovania albumu. A preto si myslím, že ich Quest (výstižný názov) treba prijať s pokorou a skúsiť sa vyrovnať s pocitom, že počúvam Yes, ale nie sú to Yes. Všetko je podobné, ale asi je múdrejšie zobrať na vedomie, že sa jedná o pesničkový album hudobníkov, ktorí si zobrali za svoj vzor starých dobrých Yes, alebo inak: ide o sólový projekt Steva s prispením iných muzikantov. Nie je to zlé, počuť sa to dá a určite je tam kopec dobrých vecí a krásnych hudobných maličkostí v podaní skvelých ľudí. Ale sú to len také trblietky, ktoré sa vynoria a prekvapivo zhasnú predtým ako sa rozhoreli. Nie je to žiadny Close to the Edge.
Napriek tejto nehoráznej kritike po vypočutí som mal dobrý dojem, neurazilo ma to a ani nenadchlo. Taká normálnosť, pri ktorej si viem predstaviť sedieť za stolom a niečo opravovať, napríklad pokazený toustovač. A to je na hudbu pod značkou Yes málo, tá hudba by sa mala vnárať do duše človeka po viacnásobnom pedantnom vypočutí a tu sa to nedeje, je to všetko prvoplánové. Buď to zoberiete, alebo zahodíte hodne ďaleko.
Yes: The Quest

1. The Ice Bridge (7:01)
Pieseň zložená z troch častí. Úvodné fanfáry a sú tu Yes v žiari slnka a slávnostne naladení, prvé fanfárové takty dohrávajú a hudba sa spriehľadňuje. Čakám ďalší nájazd kapely, ale nastáva zvoľnenie a spevom začína Jon. Nie ten Jon, ale druhý, Davison. Póza ako Anderson, ale o tom som už písal. Neverím mu. Hrá sa na niečo, čím nie je. Kapela to rozbaľuje, nástroje kvalitne a nádherne nahrané a zmixované. Až v duchu meriam rozostupy muzikantov v stereobáze a každý nástroj presne lokalizujem. Steve Howe používa Variax sitar guitar (špeciálna gitara, kde môžete zvuk gitary meniť podľa modelov legendárnych gitár). Dlhý Ľadový most ma celkom zohrial a možno bude na platni miesto aj na kus "hriateho", na rozohriatie všetkých žiliek v tele. Ak to takto bude pokračovať, bude to superné. Skladbu napísal Davison s Downesom a autorský podiel na skladbe dali aj skladateľovi Francisovi Monkmanovi (pôsobil v Curved Air) kvôli podobnosti fanfárovej melódie v časti skladby.
2. Dare To Know (6:00)
Howeova skladba. Nádherný spevokol dvojice Davison a Howe, trošku muzikálu, alebo filmovej vložky a náznak "Topographic Oceans" /inak, za mňa výborná vec tie Talesy/. Toto sú starí yesáci, menej aranžovaní, ale o to viac s výborným feelingom. Pokojný rozjímavý kúsok. Tu mi kapela hrá ako jeden celok a klávesové "mohutné obrazy" sú skvelé. A čo Steve? Samozrejme, dá sólo na koniec skladby a stratí sa vo fade oute.
3. Minus The Man (5:35)
Znovu pomalá vec, Davison sa mi tu páči. Vidím, že to bude o melodických skladbách kedysi prog rockovej skupiny. Túto vec môže zahrať hociktorá iná skupina a nebyť Downesových klávesov asi ťažko by ste tipovali Yes. Refrén vystavaný ako kópia Yes. Sú to tvrdé slová, ale tak mi to prichodí na myseľ. Zložili Davison a Sherwood.
4. Leave Well Alone (8:06)
Tu je asi Davison sám sebou. Sherwood hrá basovú nôtu "a la Squire". Pochodová vec, trošku zasóluje Howe, zmena rytmu, skladba sa zrýchli do popovky stredného prúdu. Spieva znovu dvojica Davison a Howe, duet je výborný, spieva im to. Nádherné vokály boli vždy perličkou na torte aj za starých čias. Vedia hrať, to sa musí uznať, taký múdry sound, každý dá to, čo treba. A aj Štefanko sa chytil žezla a ukáže "zač je tomu loket" a fantastickým spôsobom použije skvelý japonský nástroj koto. Alan White cinká rajdkou do taktu. No, ale aj tak, druhá vec, ktorá ma nenadchla. Zložil Steve Howe, skladba sa skladá z troch častí.
5. The Western Edge (4:26)
Ďalšia pokojná vec s mohutnejším zvukom kláves v dominancii. Naozaj je to dobre zmixované a z reprákov sa šíri zvuková kvalita. Tento západný okraj sa mi vrýva do uší a naprávam skóre v prospech Howeovej partičky, aj keď skladateľsky je to práca Davisona a Sherwooda, ktorí aj spievajú. Tak to je muzika ako za starých čias. 3:2.
6. Future Memories (5:08)
Tento názov vymyslel Davison, pieseň zložil sám. "Budúce spomienky". Predstavte si to iba pod týmito dvoma slovami. Neskutočne obrazné, výstižné a vzbudzujúce nedočkavosť. Začiatok sľubnejší ako som myslel a dúfal. Davison skvelo bezchybný a dojímavý, doprevádza sa na Fenderi. Zaťiaľ "perfecto mafioso", decentná brnkavá gitara, Steve má cit pre tóny a náladu. Downes niečo málo pridá na klávesoch a White bol asi na svačinke, alebo si kupoval nové paličky, lebo ho nebolo treba. Výborná vec. 4:2.
7. Music To My Ears (4:41)
A v tejto skladbe to asi mali rozbaliť a pustiť svoje nástroje na "plné gule", nech z toho priští život. Nech to tu ožije. Namiesto "života" je tu hudba pre moje uši, pokojná, náladová a znovu znie ako hocijaká iná dobrá kapela. Duet Davison, Howe. Downes používa obľúbený mellotron. Dobre zahrané, profesorsky, pekne odspievané, vokálovo zvládnuté, ale. Nemastné, neslané, len aby bolo a to je málo. Zase bod dolu. Oživí ma iba chimes, zvuk toho trubkového čuda mám neskutočne rád. To oživenie spôsobil nápomocník na perkusie Jay Schellen. Ešte že tam bol. Muziku pre uši spáchal Steve Howe. 4:3.
8. A Living Island (6:52)
Vždy som mal rád predstavu žitia na ostrove, hoci aj na Barbadose. A ten druhý andersonovie hlas tam vraj býva, to jedna tetka povedali, že to je ten oný, Jon Davison. Nuž teda tam zložil aj túto vec. Dobre mu tak, nech sa pečie na slnku a nadáva ako je tam teplo. Howeova akustická gitara je nádhera sama o sebe. Skladba je to pekná, nenáročná na ľudské vnemy. Ľúbivá melódia zaujme na prvé počutie a nádherná skladačka ostatných nástrojov je už iba povinnou jazdou. Downes hrá na klavíri a používa aj hammond organ. Skladba sa znovu skladá z viac častí a postupne graduje. Asi sa nebudem vedieť rozhodnúť, ktorá skladba na LP je najlepšia. Prvá, alebo táto? Páči sa mi Davison, páči sa mi Howe, Downes na klávesoch, Sherwood na base aj ten White na bicích. Výborný bicmen, ako si preberá tie bicie inštrumenty, tak to je naozaj dobrá káva. Záverečný Island končí grandiózne finále. A ja si myslím, že sa to oplatilo počúvať a ak niekto niečo hľadal, myslím si, že našiel. Nepoviem "Howgh" ale "Quest". Teraz môže zaznieť winnetuovské Howgh! a idem opravovať ten hriankovač. 5:3.
Bonusy:
Bonusové skladby boli pridané k albumu The Quest z dôvodu, že pri tvorbe albumu vznikli, ale skupina ich nechcela dať ako oficiálne tracky. Hudobne sa líšia od konceptu albumu a sú vyslovene melodické, pesničkové. Skôr by som ich charakterizoval ako pohodovky.
9. Sister Sleeping Soul (4:51)
Krásna melodická skladba, Stevova maličká guľatučká portugalská12-strunka je krv a mlieko, všetko do seba zapadá. Po poctivom vypočutí všetkých jednotlivých nástrojov v skladbe konštatujem, že Yes vytvorili naozaj dobrú vec, výborne zahraté. Nahrávka zvukovo spieva, počujete aj to, čo si iba domyslíte. Zložil Davison.
10. Mystery Tour (3:33)
Steve Howe hrá krásne na gitaru. Jon Davison spieva svojím hlasom a je to rádiová skladba. Na nič sa tu nikto nehrá. Skladba vzdáva hold kapele Beatles. Jednoduchší sound kapely, ktorá doprevádza speváka.
11. Damaged World (5:20)
Zmena rytmu, klávesy so starým zvukom, pomalá skladba, ktorá sa zrýchli do mierneho tempa. Mystery Tour a Damage World zložil Steve Howe. Damaged World je však napriek tomu asi najslabšou skladbou na bonuse a aj na celom albume.

Posledných pár slov na záver:
Sú to faktograficky Yes, lebo to vydali ako Yes. Ale v mnohom je to odlišné. Hudobné cítenie a zvukový výraz sú nové fakty. Textársky a skladateľsky sa najviac presadil Davison s pričinením Sherwooda a Downesa. Iba dve skladby pridal Steve Howe a taktiež zložil dve skladby na bonusovke. Steve drží zvukový feeling starých Yes, ale skladateľsky sa od pôvodnej tvorby vzdiaľuje. Sú tam návraty do minulosti, a mnoho znie tak ako kedysi. Použitie macedónskych symfonikov v Dare To Know, Minus The Man a Leave Well Alone bol dobrý nápad a spestril všetky tri skladby. Zvuk nahrávky, ako som už spomínal, je výborný. Možno k tomu prispel dlhý čas počas Covidu. Jednoduchší zvuk mi dovolil nazrieť do muzikantského kumštu Steva, Alana, Billyho a Geoffa. Dedkovia a chlapci sa nemajú za čo hanbiť, odviedli skvelý muzikantský výkon. Skladby sa nemusia páčiť všetkým a všade.
Myslím si, že na hodnotenie, ktoré bude rozumné a správne v rámci celej ich tvorby, treba, aby dozrel čas. Vždy si hudbu, ktorú mám rád, pustím viackrát pred hodnotením. Potom si vyberám v počutom jednotlivé nástroje a jednotlivé drobnosti. Takže, asi desaťkrát počutý najnovší album Yes a moje stručné suma sumárum: The Quest ako celok sa mi páči, ale nenájdem silu povedať že: Yes sú Yes. Album vyšiel na rôznych platformách, a tak si každý môže vybrať médium, ktoré preferuje.
Yes:
Jon Davison – spev, gitara (track 6)
Steve Howe – gitara, akustická gitara, variax sitar, mandolína, koto
Geoff Downes – klávesy, klavír, mellotron
Billy Sherwood – basová gitara
Alan White – bicie
Producent: Steve Howe
Všetci členovia skupiny sa podieľali na nahrávaní svojich nástrojov.
Jay Schellen: perkusie
Curtis Schwartz: zvukár, mixovanie
Mastering: Simon Heyworth
Roger Dean: obal
FAMES Studio Orchestra
Paul. K. Joyce: aranžmány orchestra
Oleg Kondratenko: dirigent

The Quest
Yes
Prog Rock
Inside Out Music
2021
2LP, 2CD
8+3
2LP Inside Out Music - IOMLP 601