Táto LP je ukážkou toho, čo je to náročný, experimentálny art rock vo svojej najkvalitnejšej podobe! V čase, keď kapela okolo frontmana Petera Hammilla nahrávala vo vrcholnej forme toto DIELO, pripojil sa k nej hosť skutočne excelentný – majiteľ loga King Crimson, gitarista a hráč na "Frippertronic" – Robert Fripp, ktorého novátorský vplyv je na Pawn Hearts značne cítiť.
Tak, ako Yes na doskách Close To the Edge alebo Relayer, aj VAN DER GRAAF GENERATOR nahrali tento produkt spôsobom "dve kompozície okolo 10 minút, a jeden epos vyše 20 minútový". Zvlášť 23-minútová A Plague of Lighthouse Keepers je aj vo svete art rocku niečím málo vídaným – teda počuteľným a pozoruhodným. V kontexte diskografie skupiny VAN DER GRAAF GENERATOR je to dielo jednoznačne najťažšie, najkomplikovanejšie a podľa môjho názoru – spolu s následujúcou, síce odľahčenou, ale tiež mimoriadne skvelou doskou Still Life – vrcholom tvorby tejto legendy art rocku.
Vždy, keď počujem kapelu VAN DER GRAAF GENERATOR a zvlášť tento album, mám pocit istej historickej nespravodlivosti voči tejto skupine, ktorá na art rockovom poli akosi zostala v tieni slávnejších Yes, Pink Floyd, King Crimson, E.L.&.P. či Genesis. Na rozdiel od ostatných spomenutých však VAN DER GRAAF GENERATOR, spolu s King Crimson, ani na chvíľu vo svojej tvorbe neskĺzli do lákavých, komerčných vôd.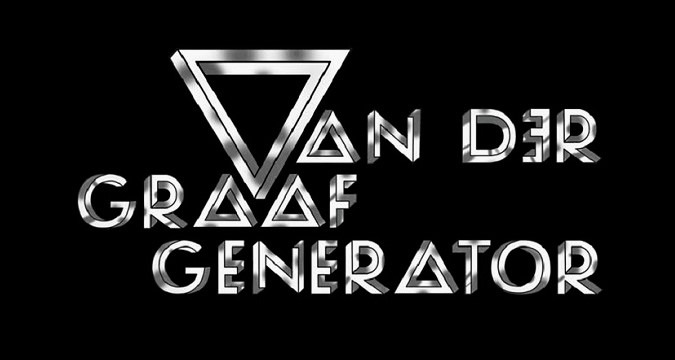 SKLADBY:
1. Lemmings (11:39)
2. Man-Erg (10:21)
3. A Plague of Lighthouse Keepers (23:04)
a) Eyewitness
b) Pictures / Lighthouse
c) Eyewitness
d) S.H.M.
e) Presence of the Night
f) Kosmos Tours
g) (Custard's) Last Stand
h) The Clot Thickens
i) Land's End
j) We Go Now
NOTES:
Recorded at Trident Studios, London W.1. July through September 1971.
ZOSTAVA:
Peter Hammill: lead vocals, acoustic & slide guitars, piano, electric pianos
Hugh Banton: Hammond (E & C) & Farfisa Professional organs, piano, Mellotron, bass & bass pedals, ARP synthesiser, Fx, backing vocals
David Jackson: tenor, alto & soprano saxes, flute, Fx, backing vocals
Guy Evans: drums, timpani, percussion, piano
+
Robert Fripp: electric guitar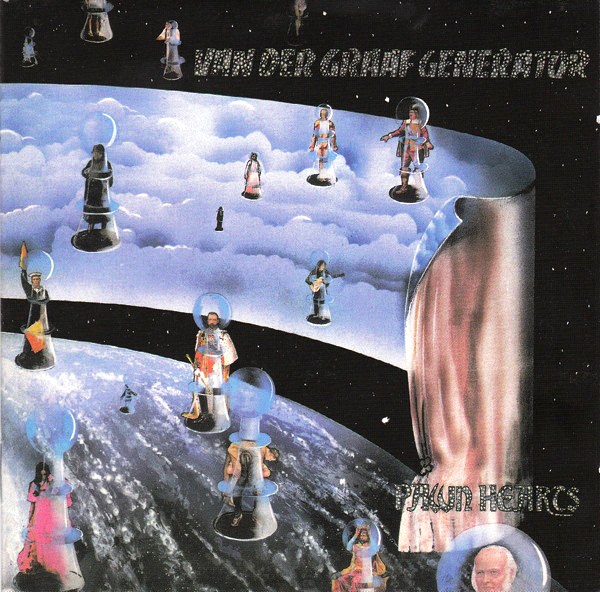 Pawn Hearts
Van Der Graaf Generator
Prog Rock
Charisma
1971
LP
3