Ani sa mi nechce veriť, že to sú už štyri roky, odkedy som prvýkrát písal recenziu na album od amerických majstrov melodického powerspeed metalu RIOT V. V našich končinách pomerne málo známa družina ešte pod menom RIOT vznikla už v druhej polovici sedemdesiatych rokov v USA pod vedením gitaristu Marka Reela. Dnes už zosnulý gitarový mág sa však môže spokojne usmievať z hudobníckeho neba na svojich spoluhráčov z kapely, ktorý dedičstvo skupiny rozvíjajú pod názvom RIOT V.
V súčasnej zostave RIOT V žiari predovšetkým spevák Todd Michael Hall, ktorý bez pochýb patrí k aktuálne svetovej speed metalovej speváckej špičke. Ale žiadny hocijako vynikajúci spevák nič nezmôže bez kvalitných piesní. A pre skladanie hyperchytľavých hitovíc majú basgitarista Don Van Stavern a gitarista Mike Flytz talent ako hrom. Na Armor of Light prevažuje speedmetalové tempo piesní, ktoré symbolizuje napríklad titulná skladba či úvodná pieseň Victory alebo San Antonio. Ich refrény dokážu svojou melodickosťou vyvolať medzi fanatickými speedmetalistami záchvat extázy. Klokotavé gitarové sóla sú povinnou výbavou každej piesne. Bicie uháňajú dopredu ako besné a výrazná basa tvrdí muziku.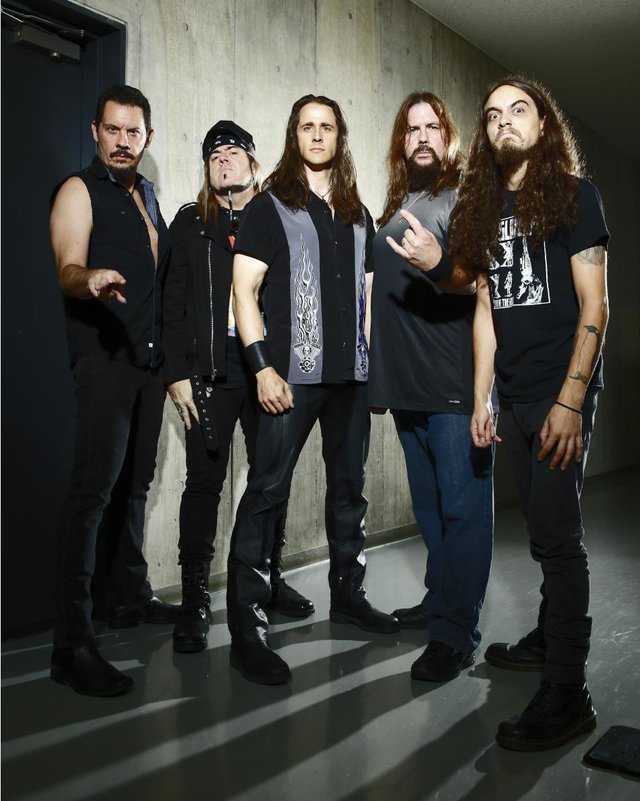 Dosku našťastie vyvažujú od speedmetalovej urputnosti odlišne znejúce piesne ako Burn the Daylight s riffom ako od Ritchieho Blackmorea alebo diovsky znejúca Caught in The Witches Eyes. Dôjde  aj na silácke "manowarácke" metalové hymny ako Angel's Thunder, Devil's Reign s veršami "Heavy Metal Runs Through My Veins/Blackened Steel and Gasoline/Living Out My Rebel Dream". Klišé ako hrom, že? Ale funguje to na jednotku.
Špeciálnu zmienku si zaslúži obal, ktorý je gýčový ako…no jednoducho veľmi. Hlavy tučniakov prilepené na rôzne postavy sú poznávacím znamením kapely už od jej počiatkov, takže aj preto sme sa tentoraz dočkali mocného metalového bojovníka s odhalenou hruďou a hlavou tučniaka. Mne to príde vtipné, vydarená paródia na vážnosť žánru, ale viem si predstaviť, že veľa ľudí nad tým bude krútiť hlavou.
Na Armor of Light cítiť obrovskú lásku hudobníkov k heavy metalu. Každá pieseň znie ako hudobný ekvivalent opracované diamantu, s ktorým si dali dedičia Marka Reela záležať do posledného detailu. Jedna z heavy metalových dosiek roku 2018, ku ktorej sa veľmi rád vraciam. Dúfam, že sa čoskoro dočkáme podobne kvalitného pokračovania. 
(prepracované, pôvodne publikované na rocker.sk)
01. Victory
02. End of the World
03. Messiah
04. Angel's Thunder, Devil's Reign
05. Burn The Daylight
06. Heart of a Lion
07. Armor of Light
08. Set The World Alight
09. San Antonio
10. Caught in the Witches Eye
11. Ready to Shine
12. Raining Fire
13. Unbelief (Bonus Track)
14. Thundersteel (2018 Version)

Zostava:
Mike Flyntz –gitara
Don Van Stavern – basa
Todd Michael Hall – spev
Frank Gilchriest – bicie
Nick Lee – gitara
Chris Collier – produkcia, master
Bruno Ravel – koprodukcia, inžinier
Mariusz Gandzel – obal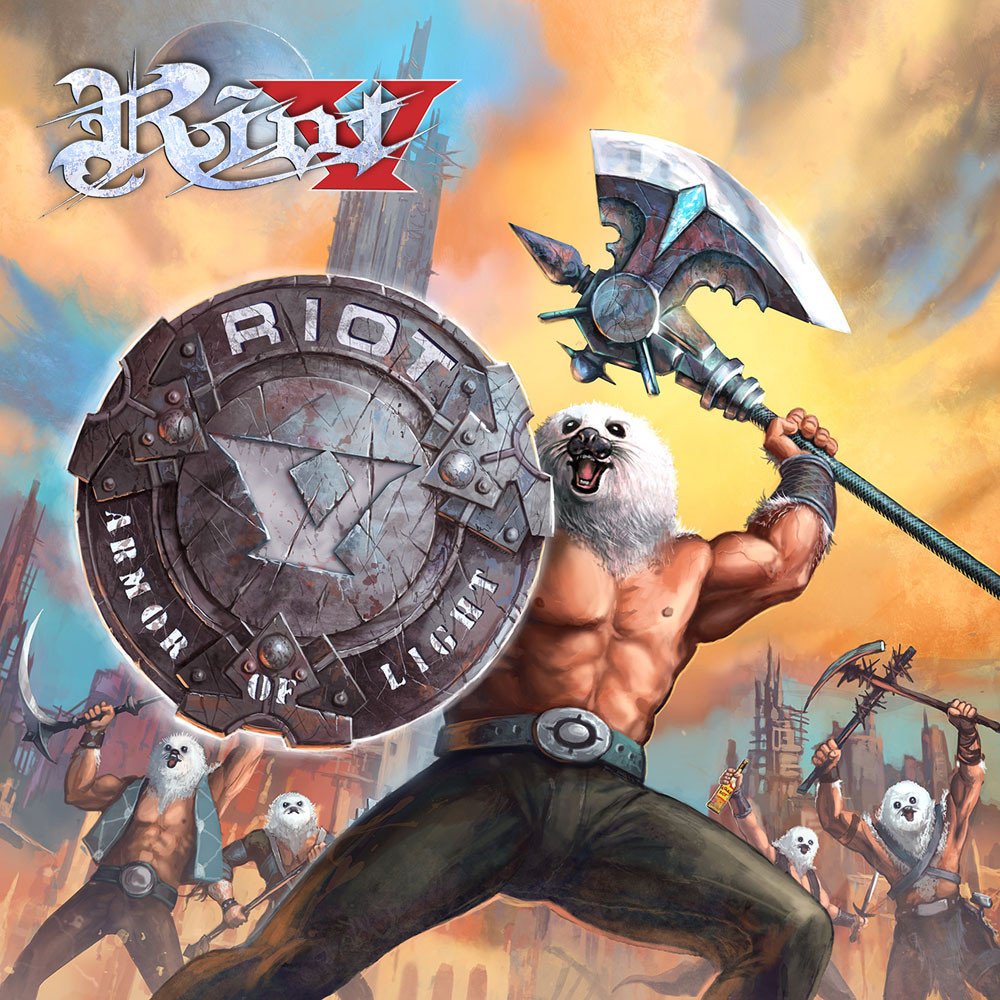 Armor of Light
Riot V
speed metal/heavy metal
Nuclear Blast
2018
mp3 320kbs
12+2