"Mám za to, že je album takmer koncepčný. Chlapík, čo hrá boogie, sa ožení, zrazu je stratený, hľadá cestu, nájde Boha, ten je však starý beťar, nuž to končí katastrofou, pretože Boh sa nemení."
Kolem Vánoc 2015 jsem se po několika slibných mp_trojkových vzorcích dočkal i CD klišovitého názvu Som, kto som s věnováním od bubeníka Žalman Brothers Bandu Erika Kriššáka, jehož interpretaci díla, na němž se významnou měrou podílel, jsem si bez dovolení dovolil použít v úvodu. Jednak se mi ten úhel pohledu neokoukal ani po roce pravidelných poslechů alba, druhak jsem se (snad i proto) k výstižnějšímu shrnutí děje nedopracoval.
A nemám, co bych změnil ani na prvních dojmech, tož tedy: Album se poslouchá tzv. samo i ateistovi. Je totiž snadno uvěřitelné od první do poslední noty, na čemž má nepřeslechnutelný podíl i výkon pěvce, někdejší to slabiny ŽBB – Výboch za mikrofonem zraje jak víno, s materiálem je bytostně srostlej. Tak to mám rád.
A trvám i na dalším plusu, jímž je vyrovnanost nahrávky, z níž kupodivu nijak nevyčnívá ani můj favoritní kus Stratený, bo se s ním může směle měřit jak rozjezdové konfederační boogie narvané energií, za kterou by se ani Temelín nestyděl, tak trochu jiná There Are So Many Ways, jež svou odlišnou náladou oživí dění, jak je tomu i v životě někdy třeba, stejně jako příhodně zvolená mrazivá nepůvodnost God Don't Never Change od slepého černošského kytaristy pohnutého osudu B. W. Johnsona, kdežto klíčová Cesta šlape tak, že by sebe sama ušla kus a ještě z povrchu zemského hravě smetla leckterou zavedenou hudební firmu, nejen domácí provenience. A stejnou sílu má i mocný titulní song, jemuž jsem se už stokrát omluvil za podezření z otřepanosti, zatímco Katastrofický dážď by v budoucnu neměl chybět na žádné slovenské Best of kompilaci, jedno jak žánrově či celebritově orientované. Bude zdobit všude.
Co dodat?
Že mi dech nepřestala brát ani dokonalá souhra kapely, která přitom nic neubírá na nezbytné živočišnosti – není to facha, je to živé hraní, z něhož bytostně cítit poctivý přístup a zdravého ducha dob dávno minulých, jistě i zásluhou mistra zvuku Roberta Vavrinece.
A v neposlední řadě nutno vyzdvihnout i ideální stopáž alba. Kéž by na to přišli všichni v branži zainteresovaní, že je posluchačsky mnohem přínosnější znovu poslechnout kvalitní 40minutový záznam, než se protrápit do konce 70minutový kaše nastavovaný uměleckou bezradností.
Shrnuto – při povědomí o curriculum vitae a tvorbě ŽBB (na autorských CD-R mám nahrávky od roku 2002) si troufám říct, že "to" prostě jednou přijít muselo. A podtrženo – tuhle kapelu musím někdy slyšet naživo!
PS: Navzdory riziku, že výše uvedený text se bude jevit jako druhově korektní selanka, nebudu hledat mouchy tam, kde nelítaj'. Tož ji naruším jen zmínkou o diskutabilním přebalu, o němž se trefně vyjádřil náš společný kolega Apache slovy: "Evokuje to nějakou amatérskou partu folkařů."
I mnohem vydařenější vnitřní dvoustranu s interesantními fotografiemi Rudolfa Baranoviča sráží arcizbytečný omyl v číslování skladeb, avšak po neblahých zkušenostech s hejkalovými obrázky v jeho příspěvcích na Rockovici jsem se časem přestal divit, jakže se tohle mohlo stát…
SKLADBY:
1.  Boogie nám treba (Martin Výboch) 8:07
2.  Na rade som ja (Výboch/Kriššák) 3:30
3.  Stratený (Martin Výboch) 6:25
4.  There Are So Many Ways (Varga/Kriššák) 4:31
5.  Cesta (Martin Výboch) 5:29
6.  Som, kto som (Varga/Výboch) 6:35
7.  Katastrofický dážď (Varga/Výboch) 7:48
8.  God Don't Never Change (Blind Willie Johnson) 4:20
SESTAVA:
Martin Výboch – kytara, zpěv, harmonika (1 a 4)
Peter Žalman – basová kytara
Martin Varga – kytara
Erik Kriššák – bicí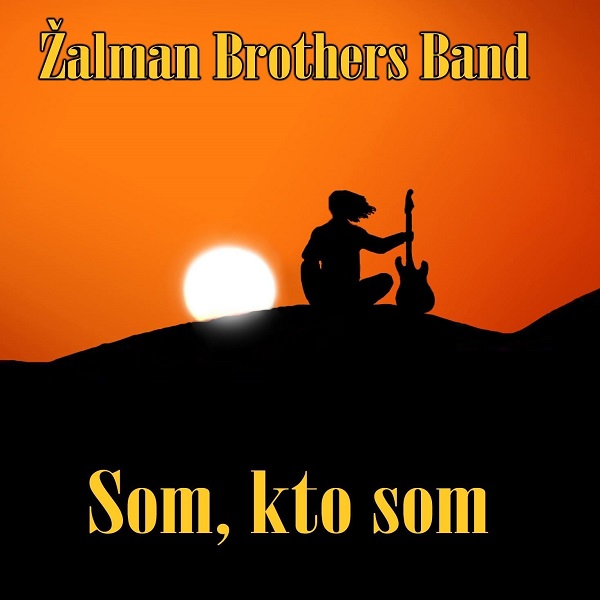 Som, kto som
Žalman Brothers Band
Southern Rock
Žalman Brothers Band
2015
CD
8