Tým, čím sú vo svete toho najklasickejšieho art rocku britské legendy Genesis a Yes, tým sú v žánri avantgardy & RIO belgické hudobné telesá Univers Zero a Present. Tak, ako Genesis boli v ranom období vyprávačmi komplikovaných epických príbehov a Yes priamočiarejšie rockovo orientovaná kapela, tak v RIO/avantgard Univers Zero inklinovali vždy k poňatiu hudby bližšie k brehom klasickej hudby a mali súbežne širokospektrálny záber, na druhej strane Present do svojich kompozícií zaraďovali podstatne viac rockových prvkov a priamejší ťah na bránku.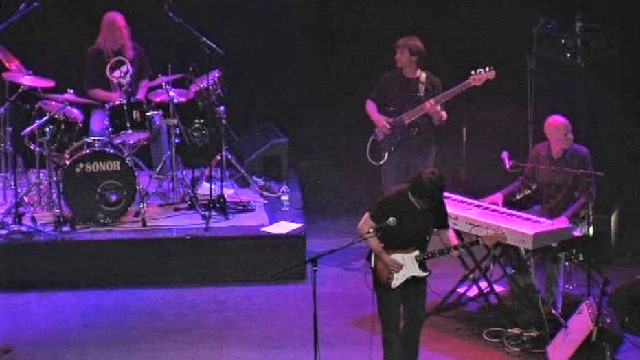 V poradí siedmy štúdiový album v existencii súboru otca Rogera a syna Reginalda Trigaux_ovcov s názvom Barbaro (Ma Non Troppo) vyšiel, ako súbor audio CD s typickou vinylovou minutážou a DVD, ktoré zahrňuje záznam z dvoch festivalových koncertov Present (vo Francúzsku a Portugalsku) a ešte ďalších archívnych záberov, v celkovej dĺžke takmer troch hodín. Ale pozornosť chcem upriamiť, samozrejme, na štúdiový počin.
Album, ktorý sa dostal do oficiálneho predaja v septembri 2009, obsahuje tri dlhé kompozície. Prvé dve sú zbrusu pôvodné, tá tretia, Jack The Ripper je interesantnou prearanžovanou auto-coververziou z doby, keď Roger Trigaux koncom 70. rokov figuroval ako člen na prvých dvoch kultových doskách Univers Zero, a zložil ju spolu s Danielom Denisom.
Album so zvláštnym názvom (Barbarské, ale nie príliš) nahrali  Present v osemčlennej zostave, za spolupráce so zvukovým špecialistom na tento subžáner, izraelským Udi Koormanon (známy je najmä z kapely Ahvak). Kľúčovými skladateľmi v súdobých Present sú pochopiteľne otec a syn Trigaux_ovci, pianista a klávesista Pierre Chevalier a americký bubeník a hráč na perkusie Dave Kerman, znalcom RIO scény známy z kapiel U Totem, 5uu's, Thinking Plague, Ahvak, Blast a nespočetného množstva ďalších projektov. Zohranosť a tvorčia variabilita kapely je doslova úžasná. Basgitarista z USA Keith Macksoud pôsobil v Present od albumu No.6 a dvojica Francúzov – saxofonista Pierre Desassis a hráč na violončelo Matthieu Safatly od albumu High Infidelity.
Album Barbaro pôsobí mimoriadne kompaktne, dominuje na ňom zložitosť kompozície, virtuozita a vynikajúce inštrumentálne výkony a navyše aj závideniahodná produkcia. Vertiges (Závrať) je prológ ako hrom, dominujú tu hutné gitarové riffy, trýznivo nástojčivý klavír a ďalšie klávesy, muzikanti tu hrajú s dokonalou harmóniou, pritom dynamicky sa meniacou a s častými rytmickými zmenami, to všetko v napätej atmosfére akýchsi výbuchov hnevu, ktoré priam menia zvuk na energiu. Pokojnejšia časť tejto symfónie je zvýraznená mäkkými, melodickými klávesami a väčším dôrazom na priestor pre violončelistu a obidva dychové nástroje a výsledkom pre pozorného poslucháča je nevšedná zmyselnosť tejto kompozície. Jej štruktúra je vopred ťažko predvídateľná, je nesmierne prepracovaná a vygradovaná, čo z nej robí jedno z najlepších diel, aké kedy Present stvorili.
Na albume najkratšia, Posledná kvapka má tiež raketový štart, najmä kombináciou gitarových riffov a saxofónovej melódie na podklade piána, jednotlivé rytmy sú jednotnejšie, bicie a perkusie sú výraznejšie, veľká časť tohto sa odohráva na hypnotickej slučke, ktorá nás necháva čakať na nejaké nepredvídateľné zmeny, typické pre kompozície z minulosti tvorby Present. Po trochu ukolísavajúcom strede kompozície sa pôvodný hypnotický motív vracia s ešte výraznejšou a nástojčivejšou dominanciou, hudba je agresívnejšia v symfonickom kontexte s dominanciou violončela, hodne priestoru dostáva aj tuba. Skladba končí v akomsi tiesnivom duchu, v postupne slabnúcom, zanikajúcom zvuku.
Temný Jack Rozparovač je cover, ktorej pôvodnú verziu zložili  Roger Trigaux a Daniel Denis pre klasické album Heresie (1979) kapely Univers Zero. Klavír ho začína temnou a mystickou melódiou, ktorá je postupne dopĺňaná ďalšími nástrojmi, najskôr violončelom, neskôr saxofónom. Atmosféra špinavého, zahmleného a nadránom pustého, viktoriánskeho Londýna, ako vyšitá…
Takmer tri minúty Roger Trigaux napodobňuje gitarou tóny melódie, hranou violončelom. Zrazu sa mení rytmus, elektrické bicie vstupujú do hry. Opäť možno počuť gradujúci základný motív hraný na klávesách, ale inštrumentálna harmónia a súlad zostávajú nedotknuté. Neskôr zase zbesilé violončelové improvizácie, spolu s klávesami opakujúce sa melódie a agresívne bicie – pre niekoho možno najmenej prístupná pasáž na disku. Stupňujúci sa, naliehavý motív, hraný na klávesy a gitarové skreslenia dávajú vedieť, že nadchádza finále. Vyvrcholenie tohoto dejového tématu a zároveň aj tohto albumu prebieha v plnom nástrojovom obsadení do efektného konca.
Barbaro (Ma Non Troppo) je dokonalý koncentrát špičkovej kapely vo vrcholnej forme vo svojom (sub)žánri. Album, ktorý sa nedá kritizovať. Len počúvať a počúvať dookola s otvorenou pusou – ak máte k takejto muzike vybudovaný vzťah…
SKLADBY:
1. Vertiges (16:25)
2. A Last Drop (11:25)
3. Jack The Ripper (16:22)
ZOSTAVA: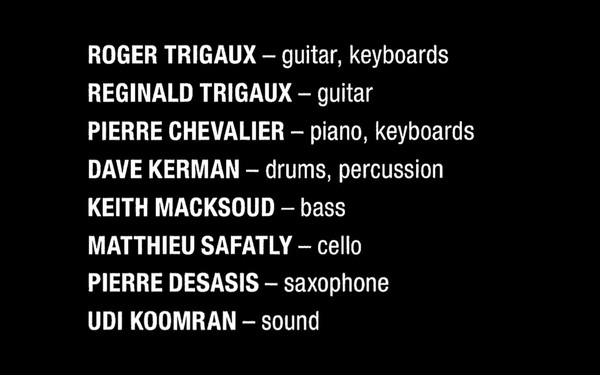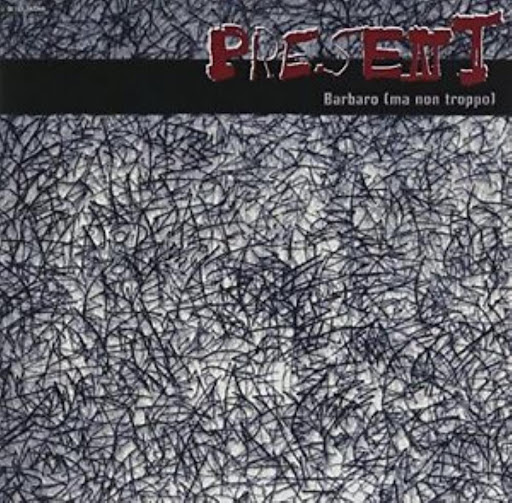 Barbaro (Ma Non Troppo)
Present
Avantgarde, Prog Rock
Ad Hoc Records
2009
CD
3