Po viac ako štyroch rokoch vydali ostravskí art rockoví matadori Jeseter svoj druhý regulárny album, ktorý je viac ako plnohodnotným nasledovníkom ich prvotiny Slavnost pro jednoho! a ktorým definitívne potvrdili, že moravská scéna, rešpektujúca tradície legiend, ako boli (a sú) Synkopy Oldřicha Veselého, či Blue Effect Radima Hladíka (v jeho art–progovej ére), ale hlavne slovanská odpoveď na najvýznamnejšie obdobie tvorby legendárnych britských Yes, sa vydarila nad všeobecné očakávania…
Predsa len, ak kapela na skutočne chudobnom, česko-slovenskom progresívne rockovom poli vydá nečakane sľubný prológový počin, zvedavosť, čo príde potom, je pochopiteľne nadštandardná a pravdu povediac, prvé kontakty s albumom Proměna boli vo mne rôznorodé, aj keď filozofia a koncept albumu mi boli vopred jasné.
20 minútový epický kolos, a dve ďalšie chronologické kompozície evokujú spôsob, akým vydávali dve svoje najväčšie perly (Close To the Edge, Relayer) Yes v raných 70. rokoch, keď stopáž vinylových placiek zriedka presahovala 40 minútovú dĺžku. Dodatkové, či bonusové skladbičky viac-menej dopĺňajú istú efektívnu využiteľnosť kompaktného nosiča na únosnú mieru, aj keď konečný rezultát to môže subjektívne ovplyvniť u každého inak.
Titulná Proměna pozostáva formálne z troch častí a predstavuje to, prečo ľudia, ako som aj ja, doslova prepadli kedysi ešte termínu art rock tak, ako narkoman svojej droge. Dodnes som ochotný ísť s kýmkoľvek do verbálneho stretu a tvrdiť neochvejne, že nie krátky a chytľavý "popový" song je zmyslom skutočnej Hudby, ale rozsiahle, variabilné dielo, plné emócií, dramatických zvratov a komplikovaného členenia. Pri každom prepočutí tohto klasického artrockového eposu som si plasticky predstavoval najmä Honzu Gajdicu, ale aj Roberta Hejduka, ako si plnia jeden zo svojich, možno aj životných snov – vytvoriť niečo, ako je Close To the Edge, či The Gates Of Delirium, alebo ktorákoľvek zo štyroch kompozícií z dvojalbumu Tales From Topographic Oceans. A ono sa to podarilo!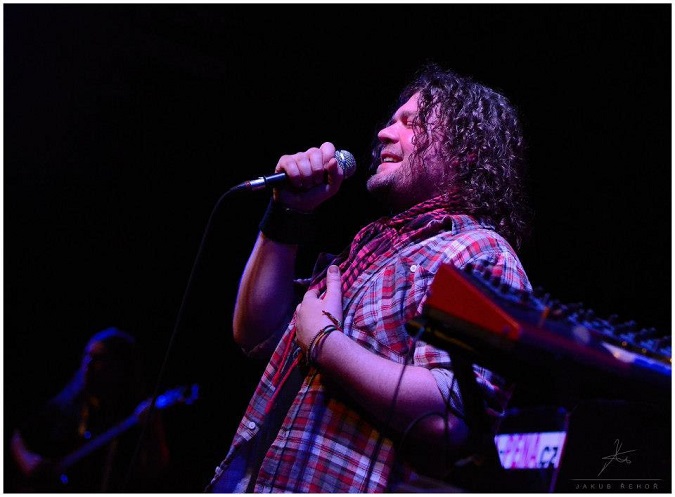 Konštrukčne a inštrumentálne yesovská (gitarové pasáže evokujú, samozrejme, Steve Howea), no spevnosťou slovanská suita sa dá prirovnať z regionálneho aspektu snáď len k tomu, čomu sa venovali kedysi, v čase svojho najväčšieho kompozičného rozmachu, poľskí SBB. Široká škála melodických nápadov, riffov, protirytmov a zvratov, umne a šikovne prepojených, dáva tejto megakompozícii status niečoho, čo sa v tomto teritóriu (prog)rockového sveta deje skutočne veľmi výnimočne. Skladateľský a autorský Opus Magnum v doterajšej tvorbe Jana Gajdicu. Aj textová zložka, pojednávajúca o túžbe muža, zmeniť zásadne svoj život, smerovanie a mentalitu, pridáva na istej snivosti a tajomnosti a vyjadruje istý optimizmus vo vlastnom smerovaní na životnej Ceste. Výraznou zložkou je aj precítený a často dramatizovaný spev Davida Tobiasza a jemné vokálne vsuvky hosťujúcej Pavly Míčkovej v záverečnej tretine suity. Globálna klávesová kulisa, ale aj časté nosné plochy v podaní Roberta Hejduka, razantne gradujú dynamiku a prirodzené art rockové plynutie kompozície k finálnemu vyvrcholeniu.
Skladbička V zahradách stromů začína pokojne, akustickou gitarou, ale postupne v strednej pasáží inštrumentálne graduje, aby sa v závere opäť stíšila do atmosféry a polohy, v akej sa rozbiehala.
V baru Tam na předměstí je mimo titulného eposu najvýznamnejšou skladbou na albume a spoločným dielom tandemu Hejduk/Gajdica. Dominujúca inštrumentalita, striedanie pasáží s klasickým klavírom versus syntetické klávesy, dofarbené gitarou, ale aj výrazné vokálne časti, s filozofujúcim textom muža s neproduktívne ubiehajúcim životom, pretekajúcim mu pomedzi prsty…
Bonusová, sarkastická štvorminútovka Milovník života je skôr vtipne a textovo sebakriticky ladená pesnička, ktorá by sa iste nestratila ani v produkcii ľubovoľného, komerčnejšie ladeného rádia. Druhý bonus albumu, Homunkulus, je vyložene hard rocková záležitosť, aj keď stredová vsuvka s citovanou výpoveďou a klávesovými variáciami jej dáva predsa len punc vyššej poslucháčskej náročnosti. Skladba bola natočená ešte na jar 2010, teda vyše dva roky pred majoritnou a nosnou časťou albumu a kompozičný a aranžérsky posun predošlých skladieb a tejto bodky na albume je celkom evidentný.
Oproti prvému albumu Slavnost pro jednoho! kapela evidentne vyzrela vo všetkých faktoroch, skladateľsky, aranžérsky, kompozične a nepochybne aj hráčsky. Jedinou personálnou korekciou je výmena na poste bubeníka, keď Viktora Doričáka nahradil Lukáš Krejčí.
Keď na jar roku 2009 hrali Jeseter v Ostrave spoločne s poľskými progermi Quidam a After, Maciej Meller, gitarista vo svete vysoko rešpektovaných Quidam, sa o hudbe Jeseter vyjadril, že niekto podobne hrajúci na veľmi bohatej prog rockovej poľskej scéne vlastne ani nie je. Iste mal pravdu, dokonca v podstatne širšom kontexte. Kombinácia prvkov inšpirácie Yes a art rockovej hudby moravských a českých kapiel zo 70. rokov je výnimočná a ojedinelá. Paradoxne stále progresívna hudba, ale akoby aj z konzervatívnej, ale zásadnej a pritom rokmi overenej škatuľky, či priehradky. Páni z kapely Jeseter majú byť na čo hrdí, sú totiž jedineční…
Hodnotenie: album – 5; bonusy – 3; spolu – 4.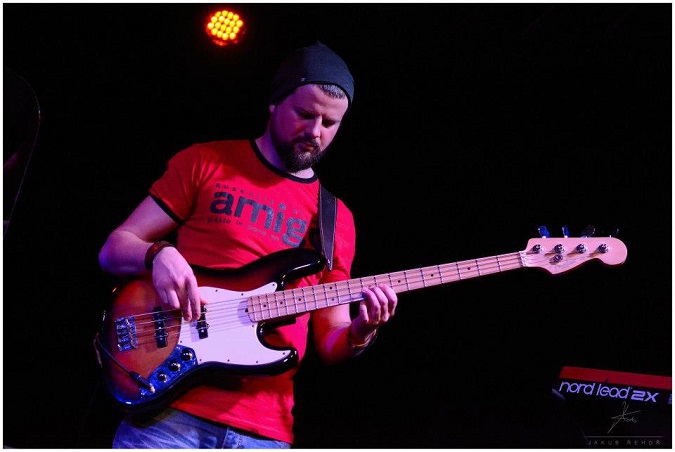 SKLADBY:
1. Proměna /J. Gajdica/ 20:04
I.   Obřad úplňku
II.  Rituál tance
III. Proměna úsvitu
2. V zahradách stromů /J. Gajdica/ 6:22
3. V baru Tam na předměstí /R. Hejduk/J. Gajdica/ 9:13
Bonus:
4. Milovník života /J. Gajdica/ 4:09
5. Homunkulus /J. Gajdica/ 7:59
ZOSTAVA:
Jan Gajdica – electric, acoustic and pedal-steel guitar, vocals
David Tobiasz – lead vocals
Robert Hejduk – keyboards, vocals
Martin Šimíček – bass
Lukáš Krejčí – drums
Všetky fotografie pochádzajú z facebookovej stránky Jeseter.
Autor: Zdeněk Řehoř.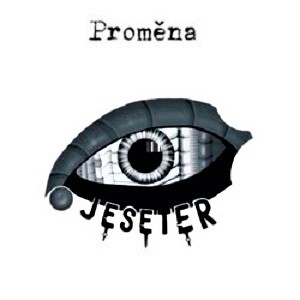 Proměna
Jeseter
Prog Rock
Jeseter Self-released
2012
CD
3+2