The Gang v mojich ušiach výrazne zabodoval rovnomenným debutom (2017). Od rozhovoru s bubeníkom Dr. Evilom ubehlo vyše 365 dní. Vtedy našu debatu ukončil plánmi na rok 2018:
"Koncertovať, zviditeľniť sa, dostať sa na veľké pódia a predstaviť sa širšiemu publiku nielen u nás, ale aj v zahraničí. V priebehu roka budeme zdokonaľovať náš koncertný program a v druhej polovici roka začneme pracovať na druhom albume. Z debutového albumu máme v pláne vydať ďalšie dva videoklipy. Dúfam, že v roku 2018 bude o The Gang počuť a náš album si nájde cestu k poslucháčom a fanúšikom…"
Preto som oslovil Dr. Evila a požiadal ho, aby zrekapituloval nedávno skončené obdobie.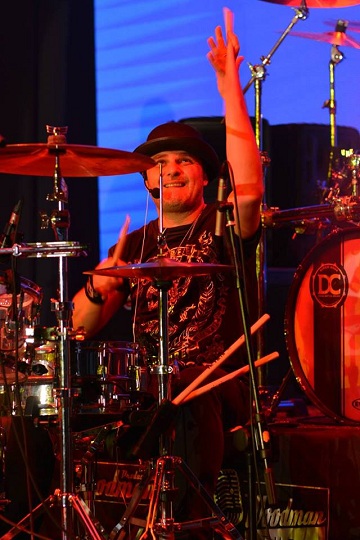 Dr. Evil, na úvod trocha všeobecne – ako sa podarilo naplniť predsavzatia, o ktorých si hovoril?
Plány, ktoré som spomínal v minuloročnom rozhovore, sa podarilo naplniť. Odohrali sme kopec koncertov, dostali sme sa za hranice a okúsili sme aj väčšie pódiá. Naša hudba sa pomaly, ale isto, dostáva k poslucháčom a náš fanklub zložený z gangstrov, ako voláme našich skalných fanúšikov, sa utešene rozrastá. Tvrdo makáme na svojich cieľoch. Mimochodom, tí čo majú záujem stať sa gangstrami a mať exkluzívny prístup ku kapele a aktuálnym novinkám, informáciám či testovacím nahrávkam, majú možnosť vstúpiť do nášho gangu prostredníctvom prihlasovacieho formulára na Facebooku kapely.
Vrátim sa k debutu – ako sa mu u nás darí?

Albumu sa darí nadštandardne. Je k dispozícii na všetkých relevantných platformách k fyzickému aj elektronickému odberu. Hlavným kanálom je predaj na koncertoch a prvá várka sa pomaly vypredáva, takže budeme robiť dotlač. Na album, ktorý nemá takmer žiadnu podporu v médiách, to nie je zlý výsledok. Myslím, že rezonuje nielen medzi fanúšikmi, ale aj medzi odborníkmi z hudobnej brandže.
Jasne deklarujete, že Vaším cieľom je osloviť rockových fanúšikov aj za hranicami, o čom svedčia texty v angličtine. Aký je ohlas vonku?
Na začiatku sme si dali cieľ zviditeľniť sa nielen doma, ale aj za hranicami. Rozširuje nám to možnosti a príležitosti. Sme preto aktívni najmä v Českej republike, kde nás prijali s otvorenou náručou nielen fanúšikovia, ale aj usporiadatelia. Pre nás platí zásada, že každý koncert hráme naplno a výsledkom je, že dostávame ponuky na opätovné koncertovanie, čo je skvelé, pretože sa vraciame na miesta, kde už máme svojich fanúšikov. V Čechách hráme veľmi radi, pravidelne a naša hudba tam má veľmi pozitívny ohlas. Zvyšok sveta zatiaľ na objavenie The Gang ešte len čaká. 🙂
Čo koncerty, festivaly? Dá sa povedať, že skupina mala možnosť dostatočne prezentovať svoju tvorbu?
Príležitostí bolo viacero, ale zatiaľ nie toľko, aby sme sa stali ťahákom pre organizátorov veľkých akcií. Na tom ešte musíme popracovať, aby sme mali príležitosť predstaviť sa na veľkých festivaloch. Snáď nás k tomu posunú úspechy spojené s debutovým albumom.
Prezradíš niečo o "dvojke"? (Nahrávanie, skladby, skladatelia, štúdio, obal…) Kedy sa môžeme tešiť na jej vydanie?
To je momentálne aktuálna otázka, pretože sme sa minulý týždeň vrátili z nahrávania u Juraja Kupca, kde sme ukončili prvú fázu nového albumu, pre ktorý máme zatiaľ hotové štyri skladby. Keďže sme boli mimoriadne spokojní so zvukom prvej platne a práca s Jurajom ako producentom bola veľmi príjemná, druhý album točíme v rovnakom štúdiu, s rovnakým tímom. Náš debut nás príjemne prekvapil, pretože finálny výsledok znie skvelo, ale prvé štyri skladby novej platne znejú ešte lepšie. Keď som ich počul po prvýkrát, bol som pozitívne šokovaný. Zvuk je neskutočný a kapela šliape ako hodinky. Dva roky koncertovania a vzájomnej spolupráce priniesli ešte lepší zvuk, výborné melódie, aranžmány a inštrumentálne výkony. Je jasné, že každý umelec chváli svoju prácu, ale stavím sa s hocikým, že nové dielo bude ešte o level lepšie a vyzretejšie ako náš debut. Dorotka sa dostala do skvelej formy a trúfam si povedať, že jej hlas v súčasnosti nemá na Slovensku obdobu a konkurenciu.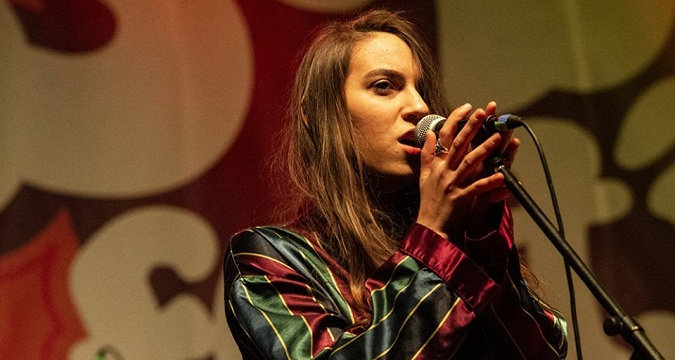 Do skladania sa zapájajú všetci členovia kapely a skladby sú viac kolektívnym dielom ako v minulosti. V pláne je nahrať desať vecí a čakajú nás ešte dve viacdňové frekvencie v štúdiu. Piesne už sú zložené, ostáva ich len kvalitne nahrať. Myslím, že v lete bude album na svete, presný termín ešte nemáme a obal sa zatiaľ len vymýšľa. Bude však veľmi korešpondovať s názvom kapely.
Pred pár dňami ste získali dve ocenenia. Mohol by si ich našim čitateľom upresniť?
S debutovým albumom sme získali ocenenie Zväzu autorov a interpretov – Album roka 2018. V ostravskej rockovej televízii TV Rebel sme s videoklipom ku skladbe Get Out of My Life vyhrali CzechParádu a stali sa kapelou roka 2018. Obe ocenenia nás veľmi tešia a vďaka nim sme získali prístup do viacerých médií. Naše skladby sa dostali do rotácie viacerých rádií a vo februári nás čaká natáčanie v televízii doma a aj v Čechách.

Ako si vnímal konkurenciu v TV Rebel?
Koncom roka sme boli zaneprázdnení koncertovaním a nahrávaním v štúdiu, takže po pravde, nemal som čas sledovať konkurenciu. Výsledky záviseli od hlasovania divákov a podľa mojich informácií sme zvíťazili s veľkým náskokom, čo nás teší.
Zväz autorov a interpretov (ZAI) populárnej hudby na Slovensku v kategórii "Album roka 2018", popri Vašom debute, nominoval tieto 3 kapely a ich diela: Catastrofy – Besnota, Darkness Positive – Prvý dojem, Para – Našou krajinou. Poznáš ich, mohol by si ich v krátkosti predstaviť?
Konkurenčné kapely som si vypočul až potom, ako bola známa nominácia. Pre nás to bol šok, pretože sme nečakali, že si náš album všimnú aj odborníci. O to viac nás to potešilo a je to obrovský úspech, keď pomerne neznáma kapela predbehla všetky známe a slávne kapely, ktoré v minulom roku vydali svoje albumy. Ohľadom ostatných nominovaných, Paru poznám z rádia a zvyšné dve kapely sú pre mňa neznáme. Predpokladám, že víťazstvo The Gang prekvapilo mnohých, nielen nás. Každopádne, gratulujem všetkým kapelám k nominácii. Náš album bol najrockovejší a jediný v angličtine.

Dosiahli ste ešte nejaký ďalší úspech, o ktorom by si chcel informovať?
V minulom roku sme sa zúčastnili viacerých súťaží a mali sme možnosť porovnať sa s inými kapelami. V Českej republike sme obstáli v Líhni, kde sme skončili na druhom mieste. V závere roka sme vyhrali súťaž z pomedzi takmer 100 kapiel v rámci Československého beat festivalu. Ako výhru sme si zahrali v pražskej Lucerne, kde sme zahrievali publikum pred vystúpením legendárnych českých a slovenských kapiel.

Pred rokom si uviedol, že hard rock na Slovensku živorí. Zmenilo sa niečo?
Zatiaľ platí, čo som povedal pred rokom, ale naša výhra v kategórii Album roka ma napĺňa optimizmom. Stále sa okrem domácich pódií pozeráme aj do zahraničia, ale zároveň pevne veríme, že sa nám podarí viac sa presadiť aj doma.

Pár slov o fanklube?
Je to veľmi pozitívna skúsenosť. Ľudia za nami chodia nielen po koncertoch, ale povzbudzujú nás aj na Facebooku či na internete. Preto sme sa rozhodli, že im umožníme sa viac zblížiť s kapelou a vytvorili sme gangsterský fanklub, do ktorého sa môže prihlásiť každý, kto nám poskytne svoje meno, mailovú adresu a mesto, odkiaľ pochádza. Tak vieme sledovať, kde máme fanúšikov a pozývať ich osobne na koncerty, ktoré sa konajú blízko ich bydliska. Vieme s nimi komunikovať na priamo a viacerí nám aj aktívne pomáhajú s organizáciou koncertov či poskytujú spätnú väzbu na naše vystúpenia. Samozrejme, naši gangstri majú za odmenu prístup k novým, ešte nevydaným, skladbám či novinkám zo života kapely. Na našich vzťahoch s fanúšikmi chceme v budúcnosti tvrdo popracovať. Ozaj, ty už si gangster?  🙂
Áno, už som gangster a vďaka tomu som si mohol vypočuť novú skladbu Come On Down, ktorá by sa mala objaviť na pripravovanej "dvojke" a páči sa mi… Čo plány na rok 2019?
Nový rok nám priniesol spomínané úspechy a teraz je na nás sa odvďačiť našim verným fanúšikom a podporovateľom. Máme naplánované koncerty na najbližšie mesiace a ponuky stále prichádzajú, takže bude dostatok príležitostí uvidieť The Gang naživo. Do programu sme už zaradili aj zopár nových skladieb, takže naše koncerty budú opäť trochu iné ako v minulom roku. Máme pred sebou natáčanie v televízii, vydanie druhého albumu a v pláne je aj natáčanie videozáznamu z niektorého z našich koncertov. Už sme si to skúsili pri našom vystúpení na žateckom pivnom festivale Dočesná a výsledok nás príjemne prekvapil obrazovo aj zvukovo. Taktiež určite vznikne minimálne jeden nový videoklip. V rámci ocenení sme od TV Rebel ako bonus získali aj nahrávanie v ostravskom štúdiu Citron, takže možno vzniknú nové skladby, či špeciálne verzie našich starých skladieb. Možno skúsime niečo akustické a posunieme sa hudobne do nových neprebádaných vôd. A samozrejme sa všetci tešíme na stretnutia s našimi fanúšikmi. Ak sa vám naša hudba páči, neváhajte a staňte sa gangstrami a členmi fanklubu, či nám len pošlite svoj názor na našu hudbu. Odpovieme každému, spätná väzba je pre nás cenná a potrebná. Každý pozitívny ohlas nás poteší.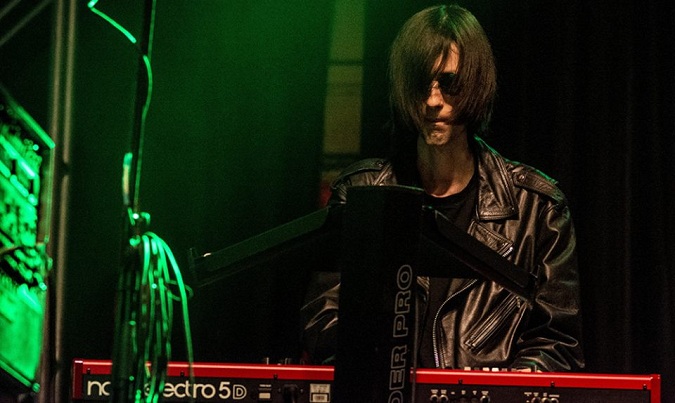 Chceš ešte niečo dodať?
Prajem všetkým čitateľom Rockovice úspešný rok 2019 a dúfam, že sa stretneme na niektorom koncerte The Gang. Všetko dobré a veľa skvelej rockovej muziky v roku 2019.
Ďakujem za rozhovor!
Poznámka: Titulná fotografia je z akcie "Kern – 40 let", kde The Gang vystúpili ako predkapela. Podujatie sa konalo 12. októbra 2018 v Garage Club, Ostrava.
DISKOGRAFIA:
2017 – The Gang (TheGangRecords)
2019 – Let's Get High Together (TheGangRecords)