K tomuto albu jsem se dostal díky Radiu Beat a skvělému pořadu "Rocková kartotéka Dr. Podzimka" v němž MUDr. Honza Podzimek pouštěl z tohoto alba dvě ukázky.
Jedná se o první ze dvou sólových desek Davida Byrona. Jeho kamarádi z kapely Uriah Heep, v níž byl v době vydání alba stále členem, mu pomáhali s nahráváním. Kromě spoluhráčů ze své domovské kapely a dalších skvělých hudebníků přizval Byron k nahrávání, celkem netypicky, celou řadu doprovodných vokalistů.
Na cestě k sólové dráze.  Nebo ne?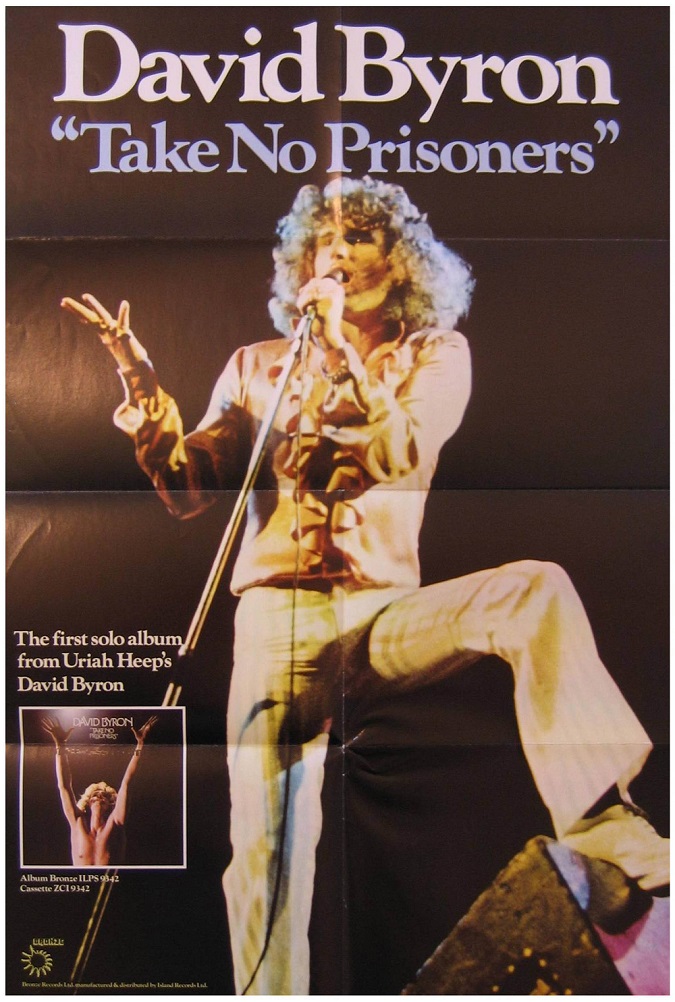 Úvodní vypalovačka Man Full Of Yesterdays se nese ve znamení hammondek doplněných Wettonovým mellotronem a kytarovým sólem, které má na svědomí Mick Box, další Byronův kolega z Uriášů. Následuje pomalejší baladická Sweeet Rock'n'Roll, v níž opět dominují výrazné varhany (které na desce paradoxně neobsluhuje Ken Hensley).
Naproti tomu Steamin' Along se nese v disco rytmu a varhany v ní nahradil svým typickým zvukem clavinet. Parádní pecka je i Silver White Man, která se mi hned dostala pod kůži, takže jsem si jí musel hned pustit ještě jednou, je charakterizována silnou rytmikou a určitě by se skvěle vyjímala na jakémkoli uriášovském albu z Byronovy éry. V závěru skladby, která bezesporu patří k vrcholům celé desku, opět můžeme slyšet nádherné Mickovo kytarové sólo (a dokonce jeden a tentýž motiv dvakrát za sebou).
Klávesák Lou Stonebridge na albu obsluhoval širokou paletu klávesových nástrojů. Jeho cembalo a piano, ale i Wettonův jemný mellotron se nám představí v baladě nazvané prostě Love Song. Varhany se opět přihlásí o slovo v bezmála šestiminutové Midnight Flyer, v níž se svými sóly krásně doplňují Box a Stonebridge. Byronův zpěv se v této skladbě pohybuje od tichého šepotu až k hardrockovému ječáku (podobně jako zpěv Iana Gillana v legendární párplovské Child In Time). Další v pořadí je swingující Saturday Night, která je asi nejslabší věcí na albu. Ničím moc nezaujme, ale ani neurazí.
Šedesátkový bluesrock Stop (Think What You're Doing) se skvělými doprovodnými vícehlasy a podkresem, ve kterém se skvěle doplňují hammondky a klavír. (Osobně si myslím, že pokud by tuhle píseň nenazpíval David Byron, tak by se skvěle hodila do repertoáru The Rolling Stones). V závěrečné Hit Me With The White One uslyšíme skvělou akustickou kytaru v podání dalšího z Uriášů, Kena Hensleyho.
Na závěr zbývá dodat, že přes pár slabých míst se jedná o nadprůměrné album, které by měl znát a mít ve své sbírce každý fanoušek kvalitní muziky.
SKLADBY:
01.  Man Full Of Yesterdays
02.  Sweet Rock 'N' Roll
03.  Steamin' Along
04.  Silver White Man
05.  Love Song
06.  Midnight Flyer
07.  Saturday Night
08.  Roller Coaster
09.  Stop (Think What You're Doing)
10.  Hit Me With A White One
SESTAVA:
David Byron – zpěv
Mick Box – kytary
Lou Stonebridge – varhany Hammond, clavinet, cembalo, klavír
Denny Ball – baskytara
Lee Kerslake – bicí
Pete Thompson – bicí (2–4, 6)
Ken Hensley – akustická kytara (10)
John Wetton – mellotron (1, 5)
+
Chanter Sisters – doprovodný zpěv
Martha Smith – doprovodný zpěv
Neil Lanchaster – doprovodný zpěv
Chas Mills – doprovodný zpěv
Russ Stone – doprovodný zpěv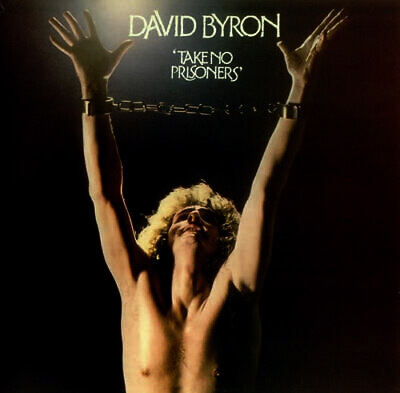 Take No Prisoners
David Byron
Hard Rock, Prog Rock
Bronze
1975
LP
10
mp3