Jak jsem již zmínil v pilotním dílu, nesl se konec první poloviny šedesátých let na mohutné vlně euforie mladé generace, která si užívala muziky, sexu, módy, vymožeností techniky. Úsporná poválečná opatření konečně zmizela z životů běžných občanů, svět se stal barevnějším, vlasy delšími, sukně vylétly nahoru, osvobozená stehýnka se dala do služeb pokroku rozkroku, tranzistorové přijímače byly stejně nezbytným doplňkem jako jeansy.
SWINGUJÍCÍ LONDÝN
Britská metropole se stala během první poloviny šedesátých let středobodem světa mladých. Teenageři všech kontinentů lačně a se závistí sbíraly střípky informací a inspirací, zatímco Londýn už naplno swingoval v rytmu BEATLES, ROLLING STONES, KINKS, WHO, SMALL FACES. Nejenom v ulicích, ale i domovech, kancelářích, parcích, zkrátka všude, kam k tranzistorákům dorazily vlny Radia Luxembourg anebo pirátských stanic Radio Caroline, Swinging Radio England, Wonderful Radio London, Radio London a dalších, vysílajících z lodí zakotvených v mezinárodních vodách.
Ostatně, díky YouTube se můžete snadno přenést v čase a prostoru do víru onoho dění nejenom v dokumentu Petera Whiteheada Tonight Let's All Make Love in London z roku 1967. Uvolněnou hédonistickou atmosféru metropole zachytil také Michalangelo Antonioni ve své kultovní Zvětšenině (1966), promítané i zde za oponou. Fenomén pirátských stanic nedávno ukázal s trefnou nadsázkou film Piráti na vlnách (2009).
V žádném z uvedených děl nemůžete přehlédnout, že se tančilo nejenom na prvoplánové hity, ale i za doprovodu Hendrixe, PINK FLOYD, CREAM, YARDBIRDS s Beckem plus Pagem, i dalších progresivistů.
Oslím můstkem jsme se přenesli k dobovému progresivnímu rocku, který jak vidno nebyl izolovaným útočištěm zneuznaných ambiciózních umělců, či posluchačskou oázou namyšlených, nýbrž nedílnou součástí masové mládežnické kultury.
Dnes progresivisté sami sebe často považují za něco extra, ve swingujícím Londýně by se museli v davu na parketu anebo pod pódiem přetlačovat se stejně naladěnými šestnáctiletými blondýnkami.
ZROZENÍ
Petr Dorůžka vymezil pojem progresivní rock v dobovém kontextu konce šedesátých let ve své publikaci Po stopách progresivního rocku (1991) slovy: "Šlo o termín, který mohl znamenat cokoliv: v žádném případě to však nebyl hudební styl, ale tvůrčí přístup."
Ano, sixties, zejména jejich druhá polovina, byly ve znamení všeobjímajícího hledání a objevování "nové hudby". Abychom se ale takříkajíc neutopili v bezbřehém nekonečnu, zúžíme perimetr a zaměříme se především na události, které později vyústily v to, co dnes nazýváme progresivním rockem.
Připomenu, že bigbít první poloviny šedesátých let v přímé linii navazoval na blues, rhythm & blues a rokenrol. Původní syrovost a údernost se sice rozmělnila, z pohledu našeho prog tématu nicméně upozorním na dva zásadní jevy z přelomu padesátých a šedesátých let, jež později sehrály významnou roli i při konstituování art rocku.
Phil Spector a jeho proslulé Zvukové stěny, postavené na masivním orchestrálním soundu a vrstvení nástrojů, dodnes rezonují v symfonizujícím neoprogu. A vokální harmonie EVERLY BROTHERS inspirovaly nejenom liverpoolskou čtveřici, najdeme je později rovněž ve vrcholné tvorbě GENESIS, YES a dalších zpěvných art rockových souborů.
BEATLES i další viditelní tahouni popmusic se začali brzy poohlížet po dalších kořenících příměsích. Do své hudby začali odvážně včleňovat nástroje symfonického orchestru, připomeňme si kupříkladu průkopnické smyčcové aranžmá Yesterday. Neformálním pátým členem BEATLES se stal George Martin, šestým samotné studio.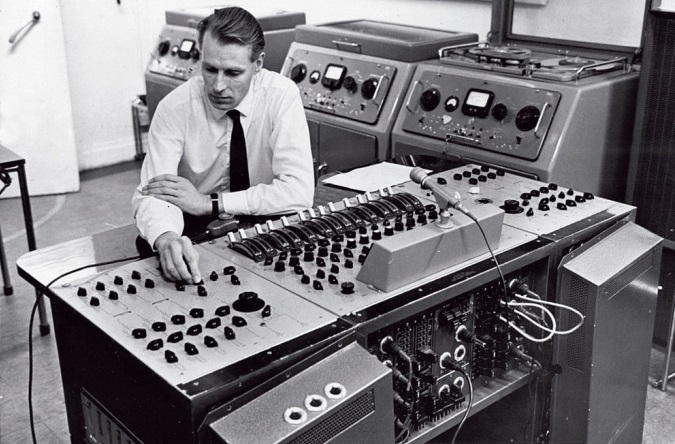 Ruku v ruce s vývojem soundu začali Fab Four propracovávat i svůj kompoziční rukopis. Během pouhých dvou let se tak od Help! dostali k Seržantovi! Z dnešního pohledu až neuvěřitelná progrese, která navíc za sebou táhla davy i celý hudební mainstream!
Neopakovatelný zázrak, kdy se nejpopulárnější skupina světa stala i vůdčí silou změn!
Dveřmi, jež naplno otevřeli BEATLES, vcházeli do světa progrese budoucí artrockeři, zatímco zámořský experimentátor Frank Zappa stál u zrodu rockové avantgardy, potažmo hnutí RIO. Obě progresivní větve se zprvu částečně proplétaly, v dalších dekádách ale víc a víc vzdalovaly. Zde je potřeba hledat kořeny vzájemné odtažitosti a nevraživosti mezi dnešními vyznavači progu vs avantgardy.
Jak jsem již předeslal v úvodní části, dominantně se v našem seriálu zaměříme na "artrockovou" větev progresivního rocku, navíc v kontextu evropské, potažmo kontinentální hudební žurnalistiky.
ROZKVĚT
Pokud bych měl vybrat jeden jediný přelomový rok progrockové historie, byl by to sedmašedesátý. Právě v něm doslova explodovala nápady natlakovaná hudební scéna. Především vyšla alba, jež navždy změnila svět hudby. Některá jsem již zmínil minule ve stručné historii, opakování je však matkou moudrosti.
V lednu 1967 vydali své debutové album DOORS s básníkem Morrisonem v popředí, zakrátko je za Velkou louží následovali albem Surrealistic Pillow a sjetým Bílým králíčkem JEFFERSON AIRPLANE plus plavá bohyně Nico s VELVET UNDERGROUND a Warholovým banánem na přebalu. Frank Zappa stvrdil svou pozici novátora druhým LP MOTHERS OF INVENTION Absolutely Free. Debut Jimiho Hendrixe Are You Experienced uvedl v úžas/zmar nejednoho kytaristu. Do poloviny roku v USA vyšel ještě objevný debut psychedeliků ELECTRIC PRUNES a prvotina GRATEFUL DEAD. Stopětašedesát tisíc fanoušků v Monterey pak v létě zahájilo éru megafestivalů.
V Anglii BEATLES už v únoru svým singlem Strawberry Fields naznačili, že se budou dít věci. V červnu příslib násobí Seržantem, současně PROCOL HARUM vydávají Whiter Shade Of Pale, erbovní skladbu tzv. baroque rocku a nejprodávanější singl 1967. O dva měsíce později vstupuje na scénu Pištec bezmála kosmických PINK FLOYD Syda Barretta.
Za Atlantikem doslova přeřízne mikrofon nadržená Janis Joplin s BIG BROTHER & HOLDING COMPANY za zády, zatímco BEACH BOYS novinkou Smiley Smile slyšitelně navazují na Pet Sound. Captain Beefheart se uvede albem Safe As Milk.
Britskou kytarovou školu na podzim zastoupí rychlopalný Alvin Lee s TEN YEARS AFTER a slowhand Eric Clapton s CREAM. BEATLES rozproudí filmem i soundtrackem Magical Mystery Tour debaty o tom, jak by asi vypadal Seržant coby původně zamýšlené dvojalbum, ROLLING STONES si naběhnou na vlastní vidle jeho kopií Their Satanic Majestic a rockově symfoničtí MOODY BLUES se ocitnou v omamné Noci v bílém saténu po boku přilípnutého orchestru.
Éru classical rocku nenápadně započnou NICE elpíčkem The Thoughts Of Emerlist Davjack s výstavní adaptací jazzové kompozice Davea Brubecka Blue Rondo A La Turk. V kalupu aspoň zmíním BONZO DOG DOO-DAH BAND – Gorilla, LOVE – Forever Changes, TRAFFIC – Mr. Fantasy a H.P. LOVECRAFT – H.P. Lovecraft.
Uff, to byl tedy ro©k!
Takřka každé z uvedených alb roku 1967 se stalo katalyzátorem rockového vývoje ve zbývajících dvou letech šesté dekády.
Zásadní následnická alba jsem zmínil již minule, včetně královského artrockového debutu KING CRIMSON. V druhém a třetím sledu číhali na svou šanci: ARZACHEL, ANDROMEDA, AXE, BLUE CHEER, FOREST, FREEDOM, GUN, HIGH TIDE, KILLING FLOOR, MAN, MOBY GRAPE, MOVE, N.S.U., RARE BIRD, RENAISSANCE, SPOOKY TOOTH, TOUCH, VALHALLA, WEB a další pozapomenutí, námi ale v některém s dalších pokračování určitě připomenutí. Jen upozorním, že jsme ve výčtech neopustili šedesátky!
Nejenom Británie a Amerika se zasloužily o rozkvět progresivní hudby. Z dýmu nebramborové natě se vynořil germánský krautrock v podobě Phallus Dei od AMON DÜÜL II a Monster Movie CAN. Německá scéna jako jedna z mála nebyla ve vleku tandemu UK/USA. TANGERINE DREAM, ASH RA TAMPEL, AGITATION FREE, EMBRYO a další byli naprosto originální. A němečtí kopírovači byli kouzelní svou naivitou, neumětelstvím, bezprostředností i tuhou angličtinou.
Kytarista Jan Akkerman založil v Amsterdamu s bicmenem Pierrem van der Lindenem BRAINBOX, předchůdce FOCUS. V Holandsku to vůbec progresivním bigbítem žilo: AFTER TEA, AHORA MAZDA, CUBY & THE BLIZZARDS, EKSEPTION, GOLDEN EARRING, GROUP 1850, LIVIN' BLUES, Q65 – a mnozí další, méně známí, konkurovali Anglii zpoza La Manche.
Překvapivě rušno bylo rovněž v Dánsku, z desítek v sixties aktivních progresivistů namátkově uvedu AFTER THE RAIN, THE ASHTRAYS, BEEFEATERS, HURDY GURDY, RAINBOW BAND, SAVAGE ROSE. V Norsku byli hodně zajímaví TITANIC, ENEMIES a samozřejmě Terje Rypdal. Švédský praporec třímali mj. NOVEMBER a OPUS 3, finský WIGWAM.
Kdo by v Československu neznal LP 10.000 kroků maďarské grupy OMEGA, anebo velkolepý song Divný je ten svět Czesława Niemena. Z Řecka se vydali dobýt Západ APHRODITE'S CHILD s Roussosem a Vangelisem v sestavě. V tuzemsku jsme měli průkopnické performery PRIMITIVES GROUP i ekvilibristy typu Radima Hladíka (BLUE EFFECT) či Mariána Vargy (COLLEGIUM MUSICUM).
Itálie na své artrockové probuzení čekala, z později slavných souborů byly v sixties aktivnější pouze IL BALLETTO DI BRONZO, CIRCUS 2000, NEW TROLLS, LE ORME a TRIP. Španělsko, Portugalsko i Francie víceméně mlčky čekaly na sedmdesátky. MAGMA a pár okrajovek, nic víc. V Belgii akorát WATERLOO.
Jižní Amerika většinou mísila rock s prvky místního folklóru. Jmen jen pár: BANDOLERO, TRAFFIC SOUND, VOX DEI.
PROMĚNY
Vedle hudby se během pár let k nepoznání proměnila image hudebníků i fanoušků, přebaly alb i společnost. Shlédněte Perný den a hned poté Magical Mystery Tour a Let It Be. Ocitnete se skokově v jiných světech. Učesané rozpustilé mladíčky vystřídali kaleidoskopičtí cirkusáci a nakonec zarostlé máničky. Křičící děvčátka v nabíraných sukýnkách a školních uniformách nahradily vyprsené samice s vysokým čůráním. Přebaly alb se staly svébytnými uměleckými díly, často stejně odvážnými jako hudba samotná.
Nebylo jen dobře. Radostně swingující Londýn se během dvou let proměnil v ohnivé pařížské barikády. Pirátské lodě byly potopeny a sešrotovány zbabělým zákonem. Značnou část květinové mládeže zbavil iluzí eskalující Vietnam a Altamont, u nás pak 21. srpny 1968/1969. Překotné dění všude kolem se odrazilo v muzice, textech i názorech a společenské angažovanosti části umělců. Pastelově barevný pop-art nahradil strohý symbol míru, bezstarostnost obavy.
Rock v druhé polovině šedesátých let doslova rozkvetl do nekonečna tvarů, barev, skupenství, vůní. Po tisící prvé zopakuji svou tezi, že vše podstatné rockové má základy v této úžasné pětiletce. Zlatá éra rockové progrese v širším smyslu slova, studnice poznání, klenotnice radosti pro další a další generace zvídavých rockerů.
Politicky potemnělý konec šedesátek naštěstí neznamenal konec rockové progrese. Před hudebníky se v důsledku společensko-kulturních změn zjevila nová nosná témata, rovná se výzvy. Blížila se vrcholná éra art/hard rocku.
Příští téma máme nalinkované…