Prvý regulérny štúdiový album vo svete nedocenenej legendy britského progresívneho rocku. Spolu s Marillion sa dokázali úspešne prezentovať v dobe pre tento štýl maximálne neprajnej – vo Veľkej Británii v tom čase valcovali všetko ešte punkové kapely a zároveň nastupovala vlna metalovej hudby (NWOBHM).
V čase vydania tejto LP bola kapela (vtedy ešte štvorčlenná, basák Clive Mitten nahrával aj klávesové party) jednou z najobľúbenejších, ktorá pravidelne vystupovala v povestnom londýnskom Marquee Clube. Na rozdiel od vtedy rovnocenných Marillion bolo ich poňatie prog rocku priamočiarejšie a agresívnejšie, čo spôsobilo väčší dopyt po ich koncertoch, ako po Marillion alebo rovnako už kultových Pallas, najmä vďaka nesmiernej charizme speváka a neúprosného, satirického textára Geoffa Manna.
Ťažiskom Fact And Fiction sú najmä vyše 10 minút dlhé, typické koncertné fláky: úvodná dramatická We Are Sane a predposledná monumentálna Creepshow, ktoré možno počuť v rôznych verziách aj na koncertných albumoch kapely. Výborné sú aj skladby so strednou stopážou – Human Being a art rocková balada Love Song. Popri týchto skutočne silných kompozíciach pôsobia dalšie štyri kratšie, uprostred nahrávky, trochu ako vata.
Naozaj, TWELFTH NIGHT svoju silu a vtedajšiu energiu vedeli najlepšie prezentovať v rozsiahlejších výtvoroch. Vidieť ich v tom čase naživo, to musela byť poriadna BAŠTA! (Hrali, dokonca dvakrát aj na povestnom Reading Festivale pred 15 000 ľuďmi)…
Fact And Fiction je výborný album!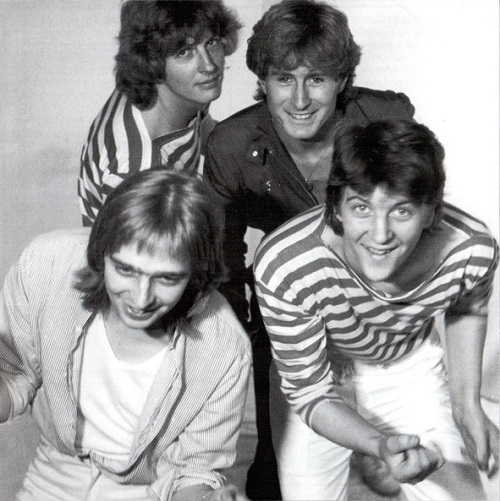 SKLADBY:
1. We Are Sane (10:23)
2. Human Being (7:48)
3. This City (4:02)
4. World Without End (1:51)
5. Fact and Fiction (3:59)
6. The Poet Sniffs a Flower (3:50)
7. Creepshow (11:50)
8. Love Song (5:41)

Lyrics By – Geoff Mann
Music By [Initial Composition] – Clive Mitten
NOTES:
Recorded at Revolution Studios, Cheadle Hulme, Cheshire, Summer 1982. Tape effects remixed at Twilight Studios, Salford.
ZOSTAVA:
Geoff Mann – vocals, tape effects
Clive Mitten – bass, keyboards, classical guitar
Andy Revell – electric and acoustic guitar
Brian Devoil – drums, percussion
+
Jane Mann – additional vocals on World Without End and Fact And Fiction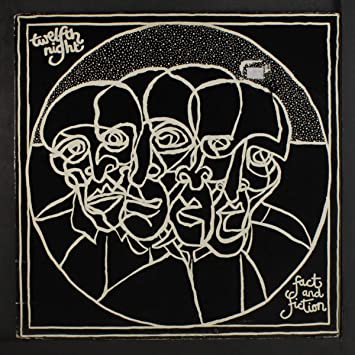 Fact And Fiction
Twelfth Night
Prog Rock
Not On Label (Twelfth Night Self-released)
1982
LP
8
CD Cyclops ‎– CYCL 113 /2002/