Príbeh skupiny Hunter, ktorá nikdy nevydala LP, ale má kultový album.
Anglická rocková skupina Hunter je zrkadlom raného hard rocku a stelesnením producentských praktík na začiatku 70. rokov. Ako príbeh pekného filmu so zlým koncom.Skúsim krátky život skupiny Hunter priblížiť vo väčších súvislostiach, ktoré ich sprevádzali pred 50 rokmi a ako kapela a hudobníci z nej pokračovali do dnešných čias.
Mladí 19-20 roční chlapci sa dali dohromady spojením muzikantov dvoch hudobných skupín v severnom Londýne, ktoré hrávali po krčmách na konci 60-tych rokov. V prvom rade to bola amatérska skupina okolo speváka Gerryho Trewa, ktorá hrávala po večeroch v krčme Gerryho rodičov iba pre zábavu. V druhom slede to bola skupina speváka Fredieho Maca. Bubeník Jeff Seopardie, ktorý bubnoval vo Freddie Mac's Extravaganza, sa pridal ku Gerrymu po odchode bubeníka Joe Nic Sailora, ktorý svoju hudobnú kariéru skončil po sobáši! Jeff Seopardie a Gerry Trew nejaký čas spolu hrali v Extravaganze, ale začali hľadať nových spoluhráčov. Našli basgitaristu Paula Robertsa a gitaristu Sida Fairmana, druhý gitarista Mick Clarke sa k nim pridal vystriedaním Terryho Jenkinsa.
Názov Hunter si dali podľa piesne amerického bluesového gitaristu a speváka Alberta Kinga (25.3.1923 – 21.12.1992). Kingova bluesová pieseň je skvelá a niet divu, že mladí chalani boli ňou unesení. Albert King bol veľký, dvojmetrový mohutný chlap, ktorý vyrastal na bavlníkových plantážach v Indianole v štáte Mississippi a mal čo povedať do hudobného bluesového sveta. Poviem to jednoducho. Urobil to ako kráľ – mohutne a hlasno. Už prvé slová piesne Hunter sú šité na mieru skupine Hunter: "Volajú ma lovec, to je moje meno" a ďalej "kúpil som si zbraň lásky, nabitú stovkami bozkov". Áno, mám rád skupinu Hunter, tá zbraň ma zasiahla. Kto chce, môže si Alberta Kinga vyhľadať, určite nebude ľutovať.
Je zapísaný v bluesovej sieni slávy (1983) a bol nominovaný na cenu Grammy (1984). Časopis Rolling Stone ho zaradil na 11. miesto svetových gitaristov (2011). Skladbu Hunter nahrali aj Američania Blue Cheer na ich album Outside/Inside z roku 1968. Bol to ich posledný album v pôvodnej zostave a verzia so zvukom Eddieho Kramera je famózna.
Škoda že fotografiu skupiny Hunter som nikde na internete nezohnal. Spevákovi Gerrymu Trewovi sa hudobné bluesovo-rockové smerovanie skupiny Hunter prestalo páčiť, vznikali problémy, nezhody a tak radšej odišiel. Gerry Trew sa objavil na dnes raritnom druhom, poslednom albume skupiny Bandit, Partners in Crime (1978). Je to melodický rock a Gerry Trew je vo výbornej hlasovej forme. Bandit bola úzko spojená s kapelou Procol Harum (členovia skupiny robili producentov) a v kapele hrali muzikanti z popredných skupín v Anglicku. Je to v nahrávkach tejto tri roky trvajúcej skupiny počuť (1976-1979), boli tam skvelí hudobníci… V súčasnosti Gerry Trew robí veľmi úspešne tribute show Roda Stewarta.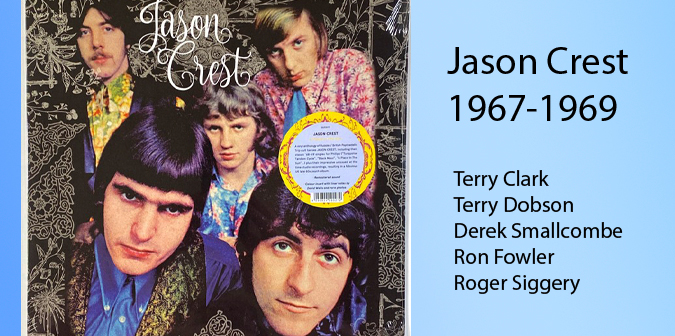 V krátkej dobe ho nahradil spevák Terry Nobby Clark. Bol zakladateľom skupiny Jason Crest. Jason Crest bola skupina, ktorá pôsobila v rokoch 1967-1969 a vydala päť singlov na labeli Philips. Jej štvrtý singel Waterloo road (1968) spopularizoval americko-francúzsky spevák Joe Dassin ako Les Champs Elysees. Pieseň bola známa a hrávaná aj československými rozhlasom. Skladbu nezložili členovia Jason Crest, ale dvojica Mike Wilshaw/Mike Deighan.
Jason Crest skončili po vyhadzove od firmy Philips v roku 1969 a Nobby Clark skončil v Hunter. Hunter v konečnej zostave Clark, Clarke, Fairman, Roberts a Seopardie sa zameral na svoj vlastný hudobný materiál. Jeff Seopardie ako najskúsenejší hudobník priniesol hudobný nápad a Paul Roberts s Mickom Clarkom si robili svoje vlastné aranžmány. Niektoré skladby boli už skúšané aj v dobe Gerryho Trewa a objavili sa na prvej LP. Mick Clarke mal skúsenosť z kapely Shades of Midnight, kde spieval Les Charles, ktorý sa neskôr preslávil pod menom Billy Ocean v oblasti rhythm&blues. Skupina Hunter skúšala a koncertovala a jej zvuk sa stále viac a viac stával "heavy". Boli veľmi populárni a žiadaní. Majiteľ maličkej firmy Leslie Rappacioli (písaný aj ako Rappaccioli) sa chcel stať manažérom a objaviť novú skupinu, ktorú preslávi. Vybral si mladučkú rockovú skupinu Hunter. Zaobstaral a kúpil aparatúru aby mohli pravidelne hrávať po krčmách a kluboch v severnom Londýne a okolí. Manažér Leslie spoznal producenta Adriana Millara, ktorý vybavil termín v londýnskom nahrávacom štúdiu patriace Warner Brothers.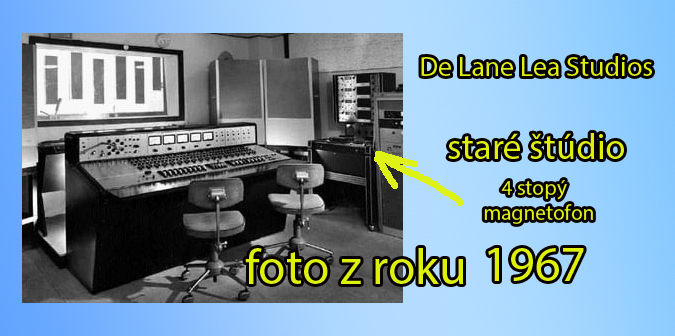 Bolo to vychýrené De Lane Lea Studios, vtedy však už presťahované z Holbornu (Kingsway 129) do nových priestorov vo Wembley a nie na starom mieste. Pôvodne bolo štúdio, založené Francúzom Williamom de Lane Lea v roku 1947, určené na filmovú produkciu a dabovanie filmov do francúžštiny a sídlilo v suteréne pod Midlands bankou. V roku 1964 kúpil nový majiteľ Jacques De Lane Lea po smrti svojho otca, štvorstopý magnetofón, ktorý prilákal na nahrávanie Rolling Stones, Animals – House of the rising sun, The Who, Cream, Jimiho Hendrixa (skladby Hey Joe, Purple Haze). Nahrali tam napríklad celé LP Deep Purple, The Book of Taliesyn a dve piesne Flight of the Rat a Hard Lovin' Man z LP In rock . Pink Floyd tam nahrali album A Saucerful of Secrets. Bolo to práve v dobe, keď nastali skutočné problémy Sida Barretta a David Gilmour bol prizvaný ako piaty člen Pink Floyd. Sid Barrett nahrávku LP nedokončil a z kapely bol v januári 1968 vyhodený.
Nové štúdio De Lane Lea vznikalo od roku 1969 vo Wembley. Bolo postavené od základov v novo postavenej budove. V lete 1971 sa štúdio otvorilo s novučičkým 16-stopým magnetofónom Studer a novým mixážnym pultom Neve. V novom štúdiu vznikli v decembri 1971 nahrávky piesní z prvej LP platne Queen, ale producenti Roy Thomas Baker a John Anthony sa rozhodli nahrávky znovu nahrať v lepšie vybavenom štúdiu Trident. Perličkou je, že Trident bolo totálne obsadené, neboli voľné termíny a Queen preto museli nahrávať večer alebo v noci. Trvalo im to od júna do novembra 1972. Ďaľšou perličkou je, že Trident v roku 1967 založili bratia Sheffieldovci. Norman a Barry. Norman bol bubeníkom skupiny Hunters, bola to doprovodná inštrumentálna skupina. (Analógia s našou skupinou Hunter.) Slávnu kariéru Tridentu odštartoval hit skupiny Manfred Mann s titulom My name is Jack v marci 1968. V Tridente vznikla aj pieseň Hey Jude od Beatles. Napriek tomu, že Queen odišli do lepšieho štúdia, v De Lane Lea vznikli skvostné nahrávky: napr. Rennaissance – Turn of the Cards, Deep Purple – Fireball, ELO – Eldorado, Wishbone Ash – Pilgrimage, Thin Lizzy – Shades of a Blue Orphanage, Marc Bolan… Práve teraz v septembri 2022 sa štúdio De Lane Lea znovu otvára v nových priestoroch v Ilona Rose House v Londýne už výsostne patriace Warner Brothers, ale už výlučne ako postprodukčné filmové štúdio.
Producent Adrian Millar (narodený 6.11.1948- tragicky zahynul 10.12.2006) bol človek, o ktorom sa hovorilo, že vždy dosiahol čo chcel. Bol charizmatický, prefíkaný, neústupčivý a vedel predvídať úspech svojich klientov. Jeff Seopardie sa domnieva, že už asi mal obal platne Orang-Utan nakreslený predtým ako našiel Hunter a podpísal vydavateľskú zmluvu s Jeffom vonku na ulici na odpadkovom koši. Millar potom nasadol do svojho autíčka značky Rolls Royce a odišiel. Podľa teórie Jeffa Seopardiho vraj iba potreboval neznámu skupinu na svoj projekt a vydavateľská zmluva bola navždy iba pre neho.
Kapela Hunter nahrala v štúdiu osem piesní za jedno popoludnie a tým sa pre chlapcov všetko skončilo. Na druhý deň sa znovu popoludní dohrávali vokály. Mali šťastie, že mohli nahrávať v dobre vybavenom 16-stopom štúdiu a rýchlo zbúchaná popoludňajšia nahrávka má dobrý zvuk. O dobrý zvuk sa postaral Louis Austin, ktorý začínal v De Lane Lea ako technik pri raných nahrávkach Fleetwood Mac ešte s Petrom Greenom (LP Bare Trees). Louis Austin neskôr pracoval na voľnej nohe a bol vyhľadávaným zvukárom rockových skupín, nahral napríklad párplovský Fireball, Nazareth –Rampant, Judas Priest – British Steel, Port of Entry a Screaming for Vengance atď. Priateľstvo Austina s Ianom Gillanom (Deep Purple) viedlo k premenovaniu starého štúdia De Lane Lea na Kingsway Records. Austin vybudoval vtedy supermoderné mobilné štúdio Fleetwood Mac.
Muzikanti pomaly zabúdali na "štúdiové popoludňajšie extempore", ale nový manažér/producent Adrian Millar nelenil a zobral zmixovanú nahrávku tajne do USA. Konal veľmi rýchlo, lebo LP pod názvom Orang-Utan vyšla ešte v roku 1971. Hudobníkom z Hunter vydanie platne na US značke Bell Records zatajil. Jednoducho ich oklamal. Dozvedeli sa to až neskoršie. Adrian Millar ich už nikdy nekontaktoval. Samozrejme peniaze za svoje nahrávky nikdy nevideli. Táto nehoráznosť priviedla skupinu k slovu "Split", nie je myslené krásne "diokleciánove "chorvátske mesto, ale anglické slovo "rozpad" a všetci do jedného sa okamžite stratili v iných kapelách. Nie je celkom jasné, či sa skupina Hunter v lete 1971 premenovala na Orang-Utan na žiadosť producenta Millara. Adrian vyvíjal tlak na manažéra Lesa Rappacioliho aby ich prinútil zmeniť si názov na Orang-Utan alebo svoju kariéru zaklincovali pod starým názvom. Ale život nekončil a naši lovci-orangutani v 70-tych rokoch minulého storočia sa zanedlho znovu objavili a v traja z nich mali a majú dobrú hudobnú kariéru.
Mick Clarke sa po rozpade pridal k Roy Young Band, kde ostal dva roky /1972-1974/. V roku 1975 sa mal stať koncertným hráčom Hudsona Forda z kapely Strawbs, ale turné v Amerike bolo zrušené. Určitý čas žil v Los Angeles, ale vrátil sa do Londýna. Potom ho znovu vietor zahnal za Veľkú mláku a tam sa pripojil ku skupine Long Johna Baldryho. A získal s ním v roku 1980 zlatú platňu za LP Baldry's Out!. Z nej pochádza veľký hit A Thrill's a Thrill a obsahuje aj skladbu Phila Spectora You've Lost That Loving Feeling. LP hýri dobrou náladou, hudobnou pestrosťou, dokonalosťou a určite spríjemní náladu pri počúvaní. Mick Clarke hrá celý život na gitaru a jeho hudobný zoznam obsahuje napríklad mená: Chuck Berry, Jeff Beck, Jon Entwistle (Who), John Lord (Deep Purple), Dennis Elliot (Foreigner), John Lawton (Uriah Heep), Davey Pattison a mnoho, mnoho iných.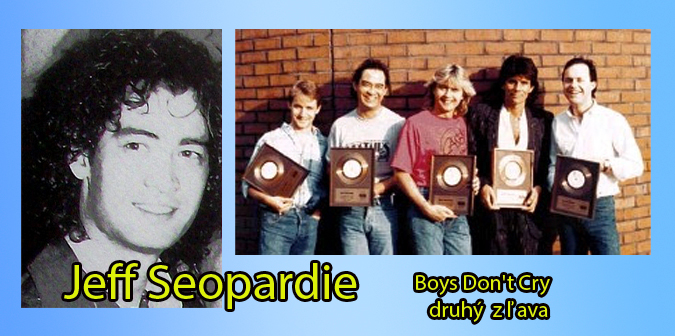 Jeff Seopardie – bubeník, ktorý zložil piesne na album. Hneď po rozpade sa uchytil a jeho dlhočizná bubenícka kariéra začala koncertnou šnúrou s Judith Durham bandom, pokračoval s Foundations a búchal a búchal… Hral v skupinách Brand X, Chris Rea band, Boys Don't Cry (kapela jedného svetového hitu I wanna by a Cowboy), Jazz Sluts, v kapele z Nového Zélandu Pacific Eardrum. V Chuck Berry band hral niekoľko rokov. Bubnoval aj na projektoch rumunského emigranta Vladimíra Cosmu. Nejaký čas žil vo Švajčiarsku. Jeho kariéra obsahuje viac ako 50 štúdiových albumov a pomaly nespočítateľný počet skupín, v ktorých hral v rôznych hudobných štýloch. V súvislosti s Jeffovým pôsobením v Boys Don't Cry je zaujímavá skutočnosť, že skupina nahrávala v  štúdiu Iana Andersona (Jethro Tull) vo Fulhame, ktoré kúpil v roku 1983 za 600 000 dolárov Nick Richards, spevák Boys Don't Cry a zakladateľ Legacy Records. Vybudoval z neho moderné digitálne štúdio v Londýne. Prvý projekt štúdia bol so skupinou Wham a ich LP Fantastic, ktoré bolo obrovským úspechom a otvorilo dvere do štúdia napr. aj Paul McCartneyovi, Genesis, Queen, Level 42, Grace Jones, A-ha a iným.
Terry Nobby Clark prebehol do skupiny Holy Mackerel, kde si zaspieval na ich debutovom rockovom LP počine (1972) vydaným na CBS. Holy Mackerel bola pokračovateľom skupiny Jason Crest, lebo tam bol okrem Nobbyho ešte bubeník Roger Siggery, gitarista Derek Smallcombe (medzitým hral v nemeckej hard rockovej bande Samuel Prody) z pôvodných Jason Crest.
Anglická skupina Holy Mackerel má amerického country rockového menovca, takže si to nepomýľte, ak budete chcieť počuť jediný a dobrý album tejto skupiny. Malý rozdiel je v názve: Američania majú v názve The a naši Angličania sú bez neho. Vtipné! Hudobný kvalitatívny posun voči Jason Crest je evidentný a priamočiarý. Terry Nobby Clark v Holy Mackerel spieva famózne. Mick Clarke, ktorý neskôr v Holy Mackerel pôsobil niekoľko rokov na debutovom albume nehrá. Dnes je platňa raritou a veľmi ťažko sa zháňa. Skupina nahrala aj materiál na druhý album, ale ten nikdy nevyšiel. Za zmienku a vypočutie určite stojí pár piesní z jedničky: napr. Spanish Attraction alebo Going to the Country. Objavte anglickú Svätú Makrelu, to je môj tip na dobrú hardrockovú hudbu s coutry-prog závojom, ktorá hrala len svoj vlastný repertoár.
Sid Fairman – druhý gitarista Hunter, nenašiel som podrobnosti.
Paul Roberts – basgitarista Hunter, nič som nezistil.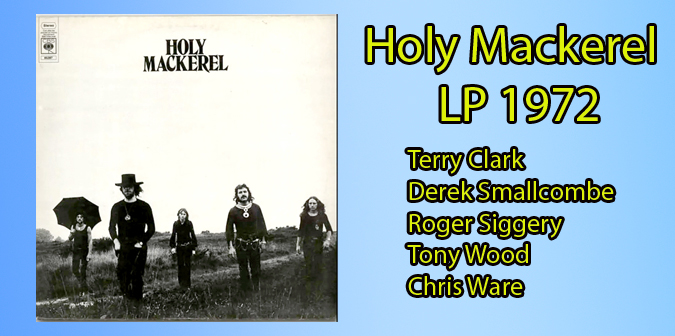 Orang-Utan – Orang-Utan (1971)
Moja obľuba jediného albumu Orang-Utan začala náhodným vypočutím piesne Chocolate piano v roku 2020. Bol som prekvapený silným hardrockovým surovým nábojom (feelingom) mne neznámej skupiny. Dravosť speváka, zdvojenie sólovej gitary a pekná melódia ma upútala už pri prvom počutí. Pustil som si všetkých 8 piesní albumu a vedel som, že som počúval niečo neskutočne dobré a zaujímavé. Zvuk je vynikajúci a nikdy sa neprestanem čudovať ako mohla skupina celý album nahrať za jedno popoludnie s tak významným posolstvom pre ďaľšie generácie. Vokály sa nahrali zrejme na druhý deň, znovu popoludní. V hudbe Hunter sa premelie raný zvuk Led Zeppelin, Budgie, Cactus, Free, Leaf Hound a iných hard rockových skupín. Čo je však dôležité je fakt, že Orang-Utan sú sami sebou, sú skvostnou zabudnutou skupinou. Nie je tam žiadna cover verzia od cudzieho autora. Všetky skladby sú autorsky pripísané bubeníkovi Jeffovi Seopardiemu, ale kapela ich konečnú verziu zrejme tvorila spoločne hlavne zásluhou Gerryho Trewa, Sida Fairmana a Micka Clarka.
1. I Can See Inside Your Head (3:15)
Úvodná skladbaje zvukom podobná waleským Budgie. Dvojica sólových gitár je nádherná a vytvára absolútne vynikajúci dojem z počutej skladby. Skladbe dominuje zdvojený riff sólovej gitary, ale netreba zabúdať ani na valiaci sa rytmus bicích a basovej gitary. Prekvapením určite je skladateľ/bubeník Jeff Seopardie, ktorý na bicích nedominuje, ale svojou rytmikou drží dramatickú agresivitu piesne od prvého úderu na kopák až do konca skladby. Ak by som mal parafrázovať názov piesne, dostali sa mi do hlavy absolútne bez najmenšieho odporu. Nádherná vec.
2. Slipping Away (6:12)
Druhá pieseň je podobenstvom na Free s Paulom Rodgersom a jednoduchý, ale výborný rockový riff s bluesovým pozadím je rozohraný v sóle Micka Clarka do detailu. Podpora basovej gitary v podaní Paula Robertsa je impozantná. Slipping Away má aj melancholickú čast piesne, aby sa znovu rozbehla do rockovej podoby. Terry Nobby Clark je ako vo vytržení a jeho spev nemá chybičku krásy. Znovu a znovu pri opakovaní základného riffu piesne sa mi viac a viac modifikuje Tony Iommi a Black Sabbath.
3. Love Queen (4:31)
Milostná pieseň len podľa názvu sa odvíja v pomalom tempe, aby naša Kráľovná lásky sediaca na tróne počas piesne zostarla, zošpatnela a stala sa z nej ježibaba. Nuž aj takúto podobu môže mať text piesne tejto výnimočnej skupiny. Doprovodný gitarista Sid Fairman sa mi stále strácal v nahrávkach, ale v tejto skladbe ho počujem dokonale. Elektrické klávesy nie sú spomenuté v nástrojovom obsadení, pretože Mick Clarke vytvára svojou gitarou zvuk, ktorý ich pripomína. Malá gitarová vsuvka po tretej textovej časti je spestrením a oživením pomalej skladby s ponurým textom. V nahrávke bicích je počuť rezonanciu strunníka na spodnej blane rytmického bubna, zrejme bicie boli nedostatočne odizolované od zvyšku kapely.
4. Chocolate Piano (6:33)
Čokoládové piano je najlepšia pecka albumu. Nemyslím si, že by sa našiel niekto z milovníkov rockovej hudby zo začiatku 70. rokov, ktorý by si túto skladbu nezamiloval. Ako by ste počuli Led Zeppelin s Cactusom zároveň. Tá pieseň s obrovskou silou nastúpi s nervy drásajúcim rytmom, aby sa ešte dostala do rýchlej údernej hardrockovej podoby. Som rád, že Mick Clarke nahral dve stopy sólovej gitary a s podporou basovej harmónie dokázali hudobníci nahrať túto nádhernú skladbu. Iba autor skladby a textu Jeff Seopardie asi vie, čo znamená Čokoládový klavír, ale to nie je môj problém. Ak by som pri prechádzke po ulici počul za oknom hrať túto skvelú vec, otvoril by som oči, zastal a nemo počúval. Mne sa to páči a bodka.
5. If You Leave (5:22)
Čas beží a ty hovoríš, že budeš moja. Ak ale odídeš z tohto mesta, budem na zemi. Chápem podľa textu skladby, že láska dievčat je náročná a skrýva mnoho úskalí. Nobby Clark srdcervúco rieši problém s dievčaťom. Stále viac sa mi páči jeho spev, dobre frázuje, má charizmu a nebojí sa spievať naplno. Orang-Utan mi stále viac dokazuje, že chlapci hrať vedeli a mali piesne dokonale nacvičené. Famózna súhra basovej gitary so sólovou dvojicou je fakt dobrá. Konečne svojím brejkom na bicích ukazuje aj Jeff Seopardie svoj cit pre rytmus a bez jeho bicej zostavy by to nemalo šťavu.
6. Fly Me High (4:38)
Jemný a príjemný začiatok pomalej piesne. Iba spev Nobbyho Clarka je znovu vo vysokej polohe a vnáša do atmosféry napätie. Tentokrát sa mi zdá pieseň trošku nesúrodá a zvukovo rozbitá. Basová gitara Paula Robertsa si ide svojou cestou, jedna sólová gitara kvíli v celej skladbe akoby to bol posledný počin v živote a druhá s priklonením k akustickému zvuku si hrá svoj vlastný plán, je to skôr doprovod Sida Fairmana.
7. Country Hike (4:20)
Siedma pieseň je dobra a páči sa mi. V tejto miernej bluesovo orientovanej je Hunter/Orang-Utan ako doma. Poloha a frázovanie Nobbyho je skvelé, Paul Roberts na base tvorí základnú líniu melódie a Mick Clarke už ako dominantný muzikant hrá brilantne a bez chybičky. Znovu je všetko postavené na krátkom riffe, ktorý je kapelou rozohraný s maličkosťami, ktoré dostanú tepajúci rytmus do nôh poslucháča a nevedomky začnete hýbať nohou v tempe. Pekná skladba.
8. Magic Playground (3:25)
Zvukovo a atmosférou podobná, ale rýchlejšia skladba ako predošlá. V refréne sa výrazne zmení rytmus, mám pocit slabej psychedélie a nastáva výraznejší zvukový prínos zvukára Loiusa Austina, ktorý sa s nahrávkou technicky pohral. Hlas, ktorý zaznie v nahrávke, patrí niektorému z trojice hudobníkov /Clarke, Roberts, Fairman/. Pri počúvaní poslednej piesne tohto albumu s vedomím, že už žiadna iná nikdy nebude, sa stotožňujem s textom a verím, že sa dá znovu zostúpiť bezpečne na zem, byť šťastný a prežiť znovu svoj sen.
Pretože som zberateľom LP platní, chcel som vlastniť aj LP Orang-Utan. Môj zámer bol okamžite v bode mrazu po zistení ceny originálnej platne vydanej Bell Records pod číslom 6054. Našťastie som našiel liechtensteinské vydavateľstvo vo Vaduze, Hifly, ktoré LP vydalo v reedícii v roku 2015 a na druhý pokus som ho kúpil. Prvýkrát sa zásielka LP Orang-Utan vydaná na labeli Sommor zo Španielska na Slovensko stratila, ale druhý pokus z Nemecka už vyšiel. Popis na reedícii je veľmi skromný a nič vlastne nehovorí o materiáloch, z ktorých je LP vytlačená, takže asi to nebude z pôvodnej master nahrávky v De Lane Lea a zrejme to tiež nebude oficiálne vydanie. Má mi to vadiť, alebo nie? Radšej neriešim, som rád, že tento skvost mám. Platňa je žltá a hrá bez šumu a veľmi dobre. Hoci je absolútne nová a nehraná, predsa má v sebe pár lupancov, ktoré sú spôsobené zrejme lisovaním alebo nosičom, z ktorého je kópia urobená. Prvá oficiálna reedícia licencovaná a remasterovaná Jeffom Seopardiem s rozsiahlym popisom vyšla v roku 2014 na španielskom vydavateľstve Sommor a teraz v marci 2022 znovu v malom počte vydaných kusov, lisovanie bolo v GZ Media v Lodeniciach, CZ.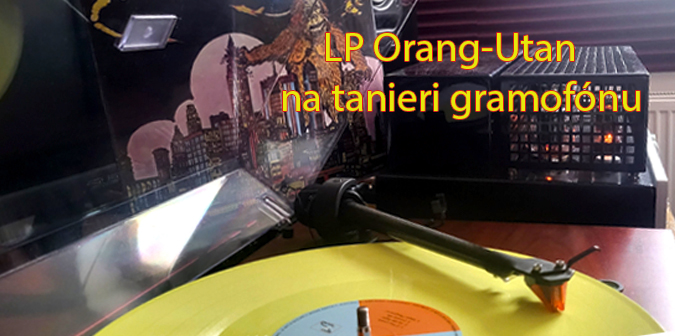 Exluzívne pre Rockovicu
Oslovil som gitaristu Micka Clarka, žijúceho v USA v malom meste South Lake Tahoe v Kalifornii, blízko hraníc s Nevadou a poďakoval sa za skvelý album, ktorý nahral. Položil som mu pár otázok týkajúcich sa jeho života a nahrávania albumu v Anglicku a taktiež mojej pochybnosti v podobe mena speváka Nobbyho Clarka. Bol som prekvapený jeho rýchlou odpoveďou.  Z jeho rozsiahleho mailu citujem:
Mick Clarke: "Skladateľom piesní Orang-Utan bol Jeff Seopardie (náš bubeník). Paul Roberts hral na basu, Sid Fairman bol rytmický gitarista a ja som bol hlavný gitarista. Terry Clark (Nobby) bol spevákom na albume. Nie je to tá istá osoba ako Nobby z Bay City Rollers. Nobby a ja sme o niekoľko rokov neskôr hrali v inej kapele (Holy Mackerel).  Všetky sóla obsahujú dve hlavné stopy súčasne a netušil som, že to použijú na albume. Myslel som, že len nahrávam alternatívne sólové stopy. Celý album sme nahrali popoludní v štúdiách De Lane Lea. (Stopa/Track – na 16 stopovom magnetofóne sa nahrávala alternácia sólovej gitary – poznámka autora.) Čo sa týka mojej kariéry, v 9 rokoch som dostal svoju prvú gitaru, malú španielsku gitaru s nylonovými strunami a svoju prvú elektrickú gitaru som získal v 11 rokoch. Bola to Hofner Colorama 2 spolu so zosilňovačom Selmer Little Giant. (5 wattov). Túto gitaru mám dodnes! Mojím prvým gitarovým idolom bol Joe Brown, ktorý stále hrá vo Veľkej Británii. Môj život sa zmenil, keď som počul bluesovú gitaru a myslím, že to bola pieseň BB Kinga, kde som počul, ako sa struny "ohýbajú" a "vibrato". Vedel som, že budem hrať do konca života a tu stále hrám s dvoma kapelami vo veku 73 rokov! Moja hlavná gitara v čase vydania albumu Orang-Utan bola Gibson 335 z roku 1964, ktorú som neskôr predal. Stále vlastním Gibson 335, toto je model z roku 2006, v každom kúsku taký dobrý ako môj starý 64 a v mnohých ohľadoch lepší. Na albume Orang-Utan som použil 100 wattovú hlavu Laney Supergroup s ozvučnicou Kelly 4×12, plus pedál na zvýšenie výšok a wah wah. Chcel by som sa úprimne poďakovať všetkým fanúšikom toho albumu na Slovensku a za to, že majú záujem! Stále som v kontakte s Jeffom,
s pozdravom, Mick!"
Naša vzájomná komunikácia ešte pokračovala a Mick bol ochotný sprostredkovať pomocou svojho priateľa aj mailové stretnutie s Jeffom Seopardiem. Nakoniec z toho nič nebolo, lebo Jeff podľa jeho slov sa uzatvoril. Som rád, že aj touto cestou môžem vysloviť Mickovi Clarkovi svoje uznanie a ešte vďačnejší som za jeho slová, ktoré môžem sprostredkovať pomocou Rockovice Vám ostatným, ktorí máte album Orang-Utan v obľube, Je mi ľúto, že som v písaní mailu nespomenul aj bratov Čechov, lebo Mick by určite rád pozdravil aj ich. Takže "sorry" priatelia, neuvedomil som si to pri mojej komunikácii s Mickom.
Poznámka autora, vysvetlenie Mickových slov o Nobbym.
Terry Nobby Clark zo skupiny Hunter nie je ten istý muž ako Gordon Nobby Clark zo skupiny Bay City Rollers. Pri hľadaní informácií o skupine Hunter a ich ďaľšom životnom osude som natrafil na iného Nobbyho Clarka. Bol som spočiatku presvedčený, že je to on, spevák Bay City Rollers, ktorý spieva na LP Orang-Utan. Nesedel mi hlas, frázovanie a rockový prejav Nobbyho Clarka z Bay City Rollers. Ale stále som nevedel nájsť dôkaz, že nie je to tá istá osoba, okrem jediného zdroja, Jeremyho Carrgila, kde tvrdí že sú dvaja. Internetové fakty však nehovorili celkom jasne, hoci Gordon Nobby Clark bol relatívne mladší voči ostatným z Hunteru. Skupina Holy Mackerel vznikla v dobe, kedy Nobby Clark opúšťal Bay City Rollers a vznikol zmätok. Clarkov menovec Gordon Nobby Clark (narodil sa 10.9.1950) bol zakladateľom a prvým spevákom superúspešnej skupiny Bay City Rollers. Skupina predala 120 miliónov platní a bola populárna v rokoch 1964-1981. Neskôr Clarka nahradil Leslie McKeown, lebo Nobby ich opustil v 1973. Ďaľšou indíciou bol fakt, že Gordon Nobby Clark prišiel tiež o vela peňazí. Členovia Bay City Rollers sa súdili po skončení úspešnej kariéry za nevyplatené desiatky miliónov dolárov s vydavateľstvom Arista, ale nakoniec sa rozhádali aj sami medzi sebou. Vzťah McKeown-Nobby Clark bol na bode mrazu, Clarka veľmi mrzelo, že sa s Lesliem pred jeho smrťou nestihol udobriť (McKeown 12.10.1955-20.4.2021). Mick Clarke mi osobne potvrdil, že Nobby Clark z Orang-Utanu je iný a ich spoločné pôsobenie v Holy Mackerel to dokazuje. Tak záhada je vyriešená raz a navždy.
Ak sa pozriem znovu na dobu, kedy Hunter nahrali 8 piesní v londýnskom štúdiu, je mi jasné, že nebyť Adriana Millara mali by zrejme úspešnú kariéru, lebo talent a hardrockový drive mohli rozdávať plnými rukami. Doplatili na mladícku nerozvážnosť a naivitu pri podpise zmluvy s ostrieľaným a cieľavedomým producentom. Album bol vydaný iba v USA, neskôr sa objavili neoficiálne vydania na CD a teraz je ho konečne dostať v obmedzenom množstve aj na LP ako oficiálnu verziu. Prvá oficiálna reedícia licencovaná a remasterovaná Jeffom Seopardiem s rozsiahlym popisom vyšla v roku 2014 na LP a CD v španielskom vydavateľstve Sommor. V marci 2022 znovu vylisovali LP v GZ Media v Lodeniciach nové vydanie. Zvuk skupiny Hunter je očividne poplatný dobe, v ktorej skupina hrala a nebolo možné sa evidentne odlíšiť od podobných hardrockovým skupín. Aparatúry a zvukové efekty s gitarovými pedálmi boli na začiatku svojho vývoja. Ja mám však rád práve túto číru a jasnú predstavu hard rocku s technickými možnosťami tej doby.
Skupina doteraz nedostala z predaja ani cent. Nech je ako chce, tých osem piesní z LP si zaslúži moje hodnotenie v plnej výške: 5 hviezdičiek z 5.
SKLADBY:
1. I Can See Inside Your Head – 3:15
2. Slipping Away – 6:12
3. Love Queen – 4:31
4. Chocolate Piano – 6:33
5. If You Leave – 5:22
6. Fly Me High – 4:38
7. Country Hike – 4:20
8. Magic Playground – 3:20
NOTES:
Všetky piesne napísal Jeff Seopardie.
Aranžmány: Orang-Utan.
Zvukár: Louie Austin.
Nanrávané v De Lane Lea Studios, Wembley, Londýn.
Manažment: Leslie Rappacioli.
Publikované Whyteleafe Publishing Ltd.
Design/ilustrácia: Brian Engel.
ZOSTAVA:
Terry "Nobby" Clark – spev
Mick Clarke – gitara
Sid Fairman – gitara
Paul Roberts – basgitara
Jeff Seopardie – bicie
Orang-Utan
Orang-Utan
hard rock, blues rock, psychedelic rock
Bell Records
1971
LP
8
LP Hifly Records 8012 /2015/